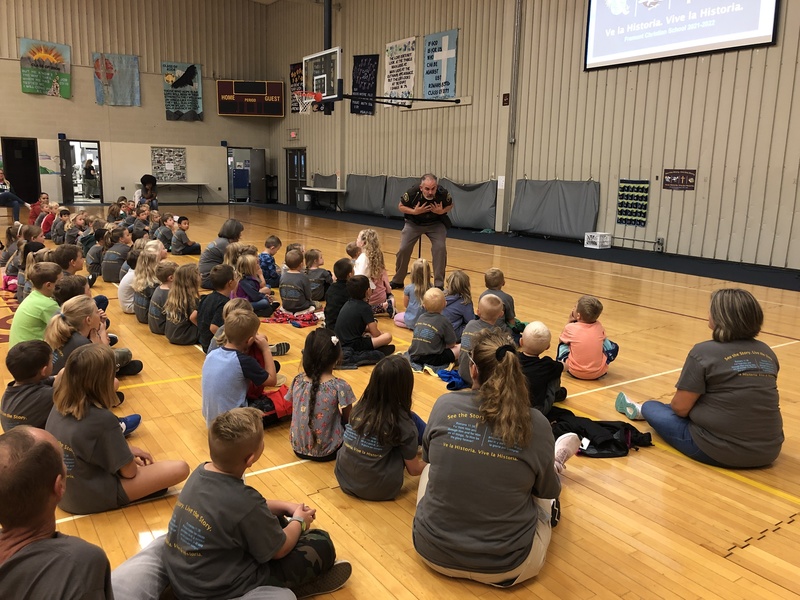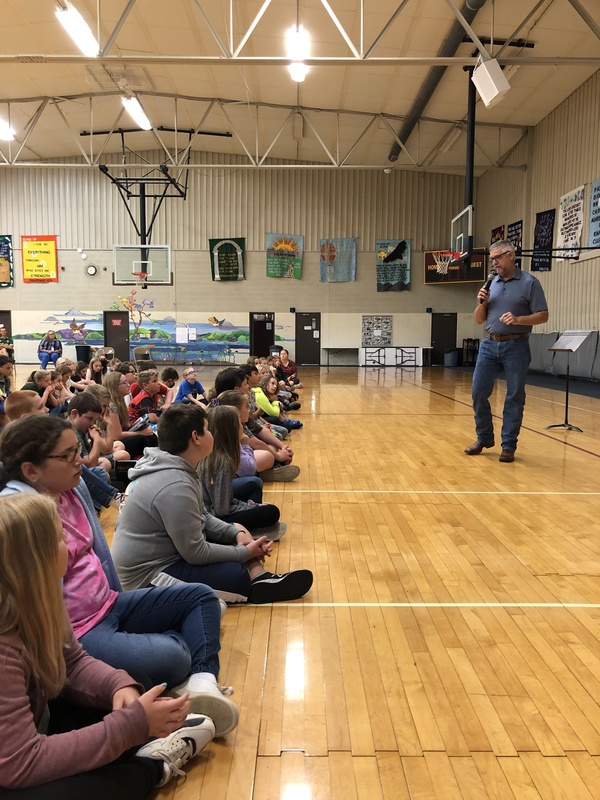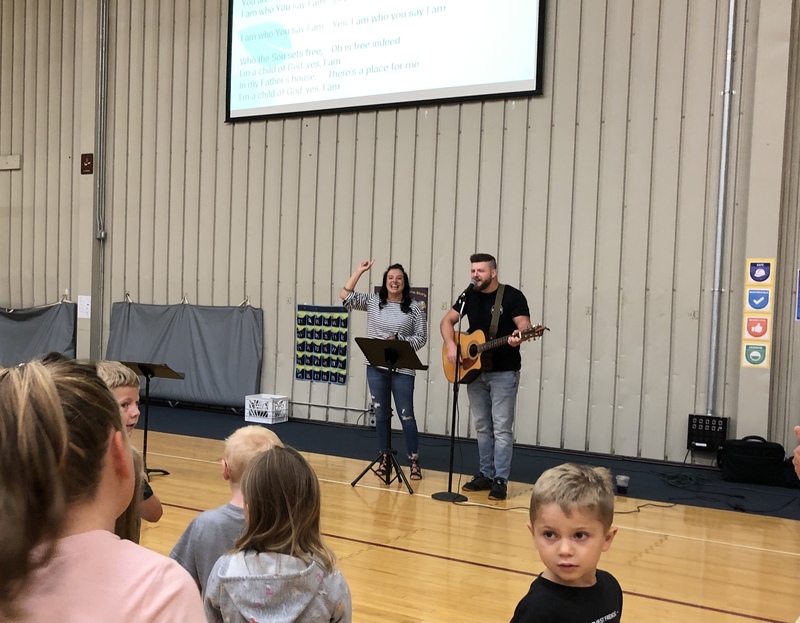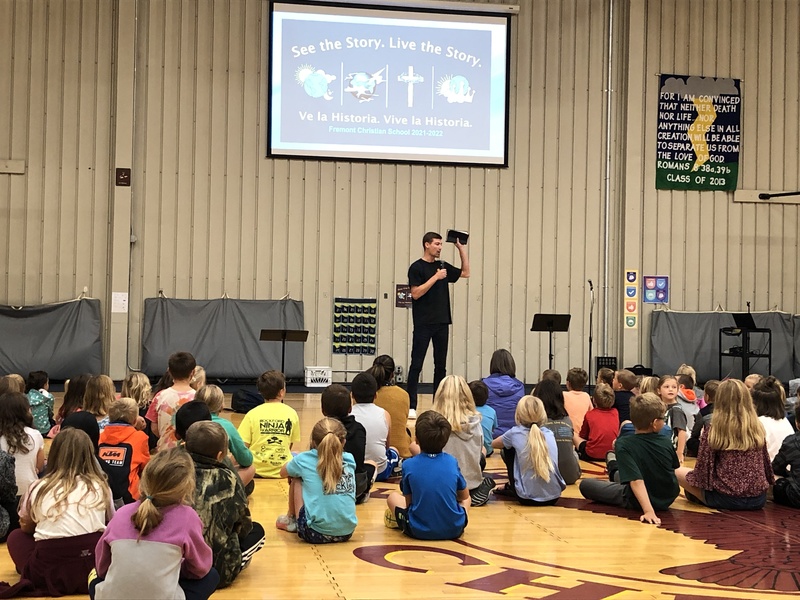 October 4-8th is SEED Week at FCS.
That means we take some extra time to learn about who God is and how we can be Students Equipped to be Excited Disciples. With our theme "See the Story. Live the Story," we invited different community leaders to come in and share their stories of God in their lives. We've heard about tough times – a parent dying, a broken hip, getting involved in the rough crowd, and idolizing basketball, to a lost kitten (with more to come yet!). But we've also heard how Jesus was there in the tough times and just in everyday life - to being called in ministry and wonder if one is worthy, to recovery from illness and injury, to times of growing and prayer, to parents and grandparents who were faithful, to listening for God and having a relationship with him. We've had great times of worshiping together and times of reminders to have God's Word in our lives. It's been great to have our kids involved in raising their hands in worship and sharing answers and stories.
We are thankful for Pastor Wayne Brunt, Pastor Nate Kooistra, Chris Bradford, Lauren Sherman, and Justin Visser, who shared with us. We were led in worship by some ladies from Resonate Church (including some ladies who are moms of our kids – Lauren, Jazzlyn, and Megan - and a former student - Alexa), and Pastor Aaron and Kristie from Harvest Church. We sang our theme songs of "King of Kings" and "My Story" – learning motions and then were blessed to hear these songs being sung and hummed in the halls and classrooms (and maybe at home?). We had different grades of students come up front and lead us in motions, and different students read verses for us in English and Spanish. What a blessing to hear about God, about his Word, about his plan of salvation, and how that can affect our lives. May we continue to SEE THE STORY, LIVE THE STORY!