Buddy Joy 2: it was great to spend time with our buddies this morning, and to hear the joyful sounds in our building and outside on our grounds of kids having a great time with each other. A great way to show God's love!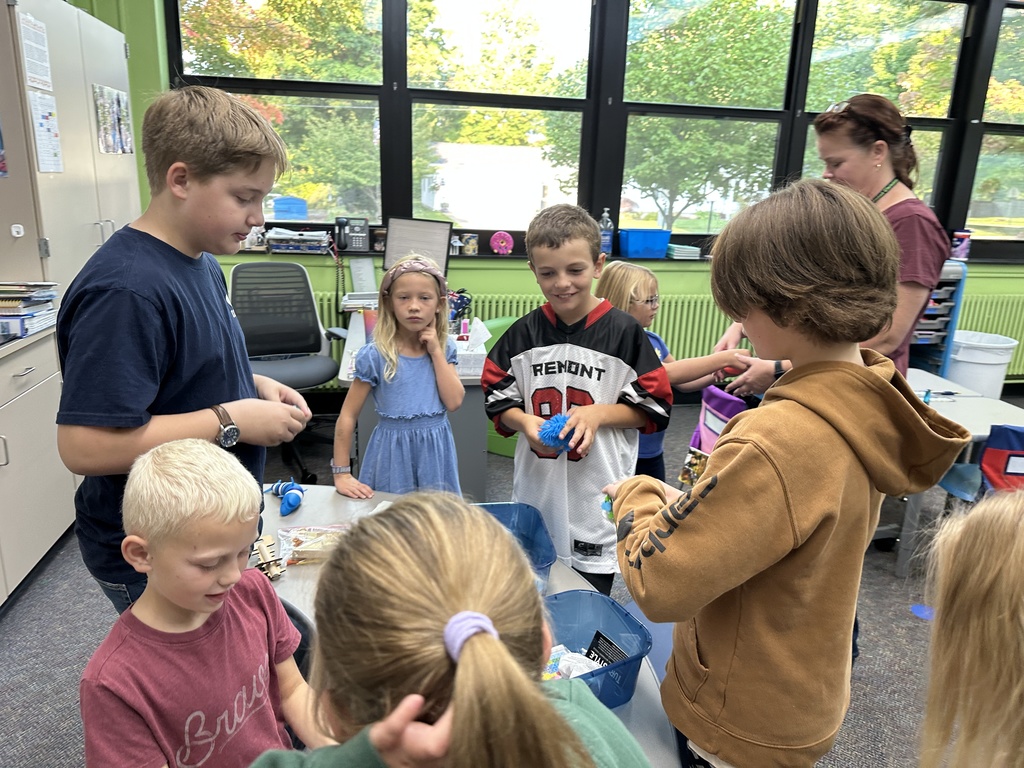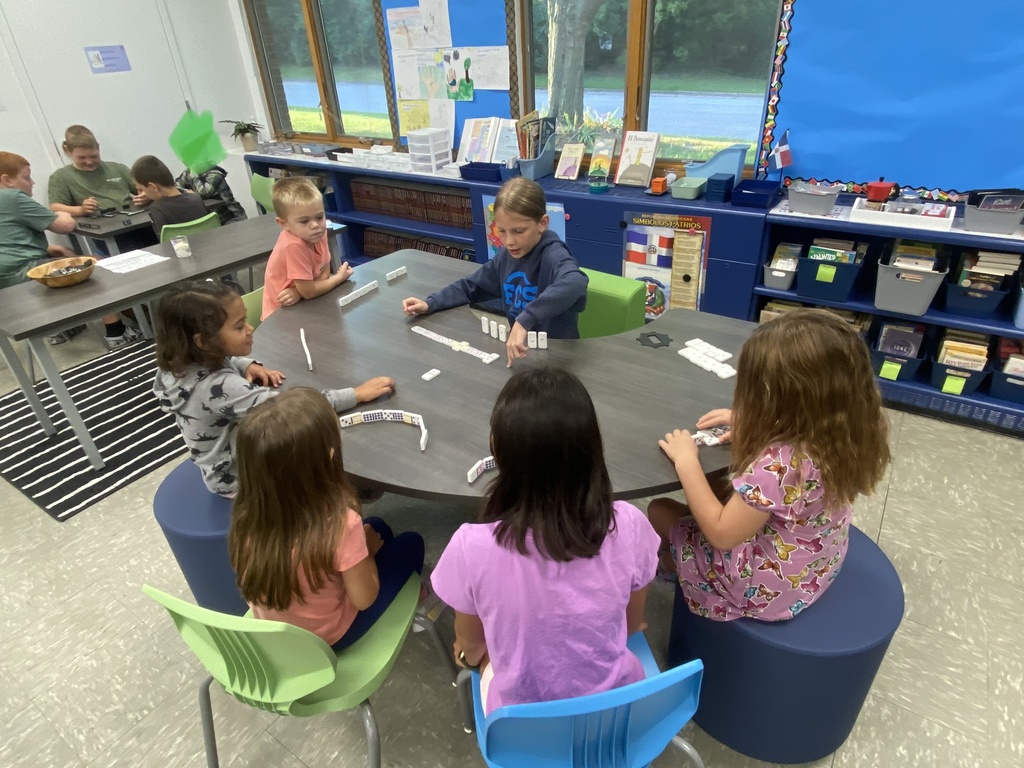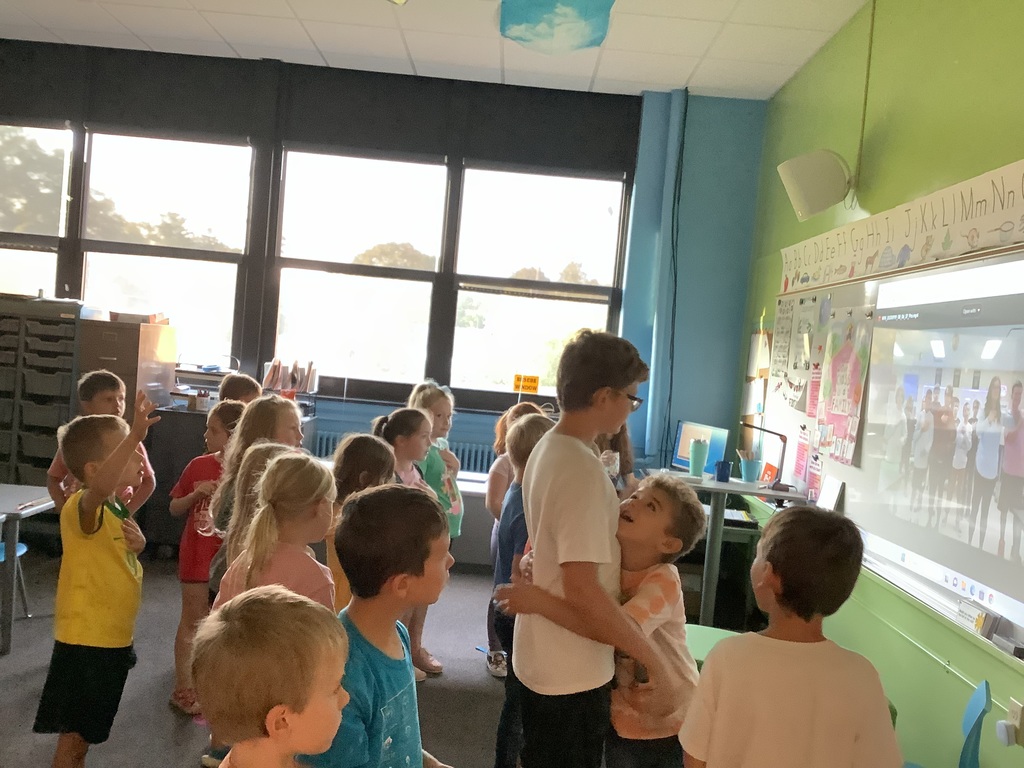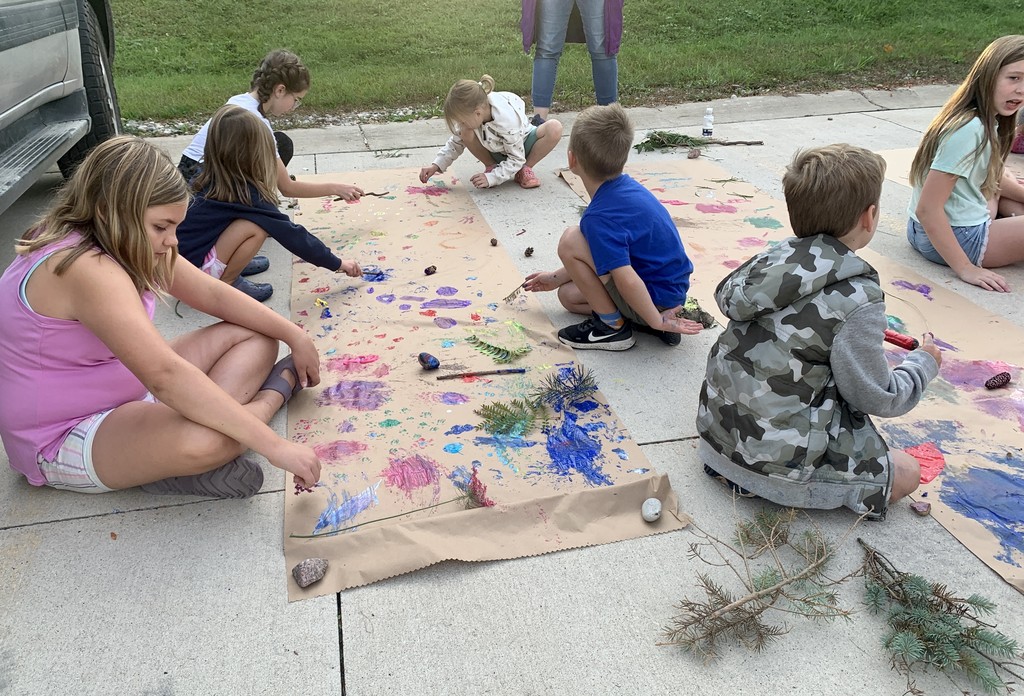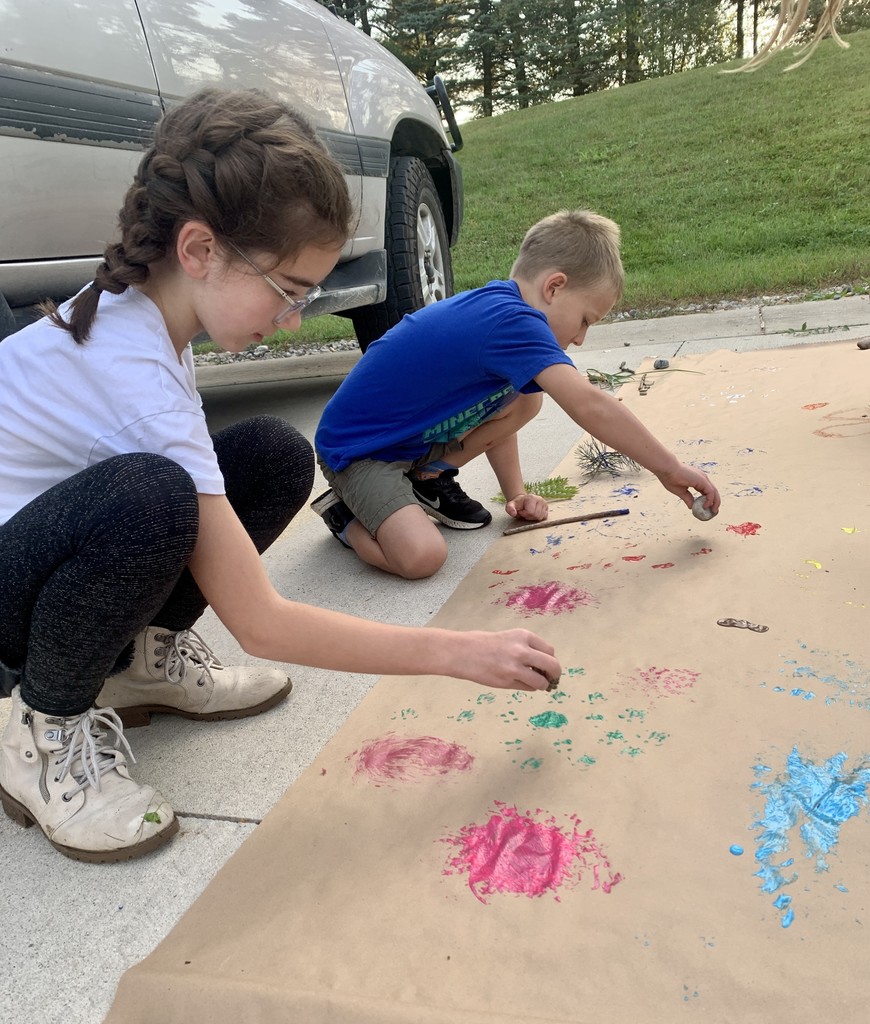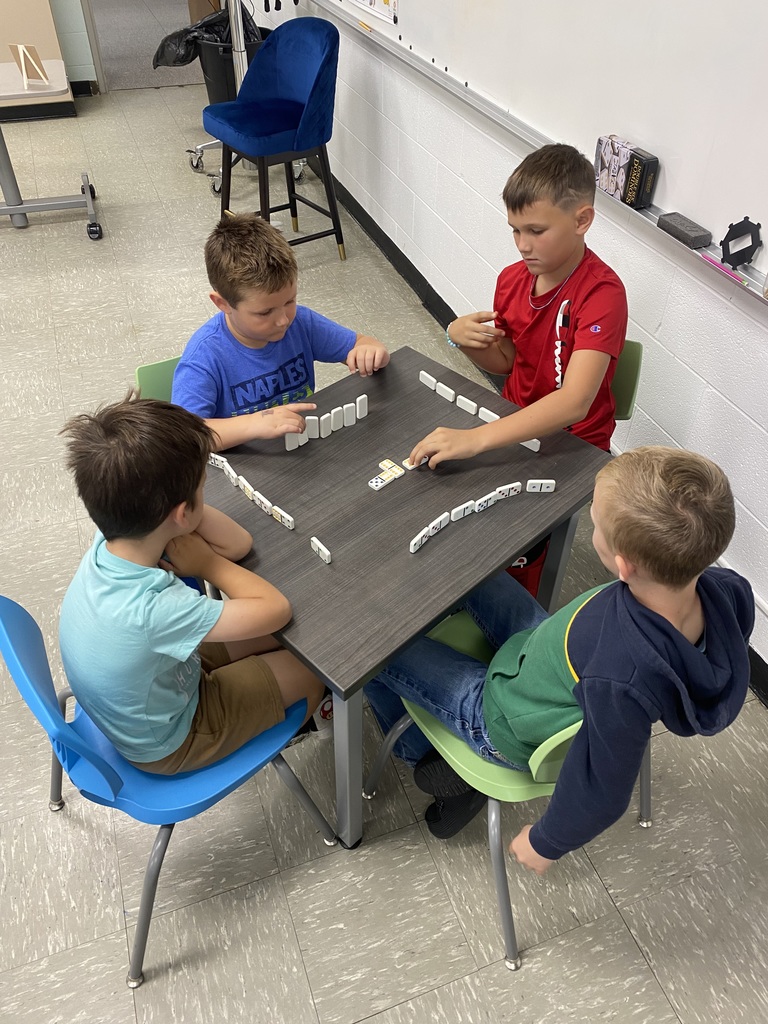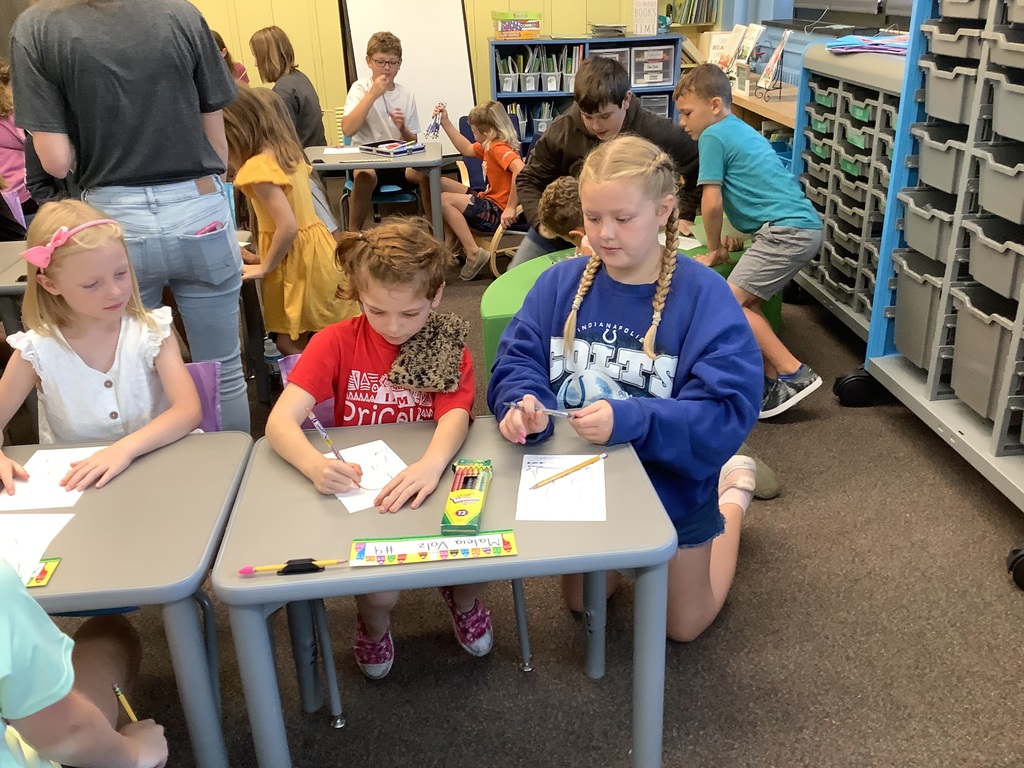 Buddy Joy 1: it was great to spend time with our buddies this morning, and to hear the joyful sounds in our building and outside on our grounds of kids having a great time with each other. A great way to show God's love!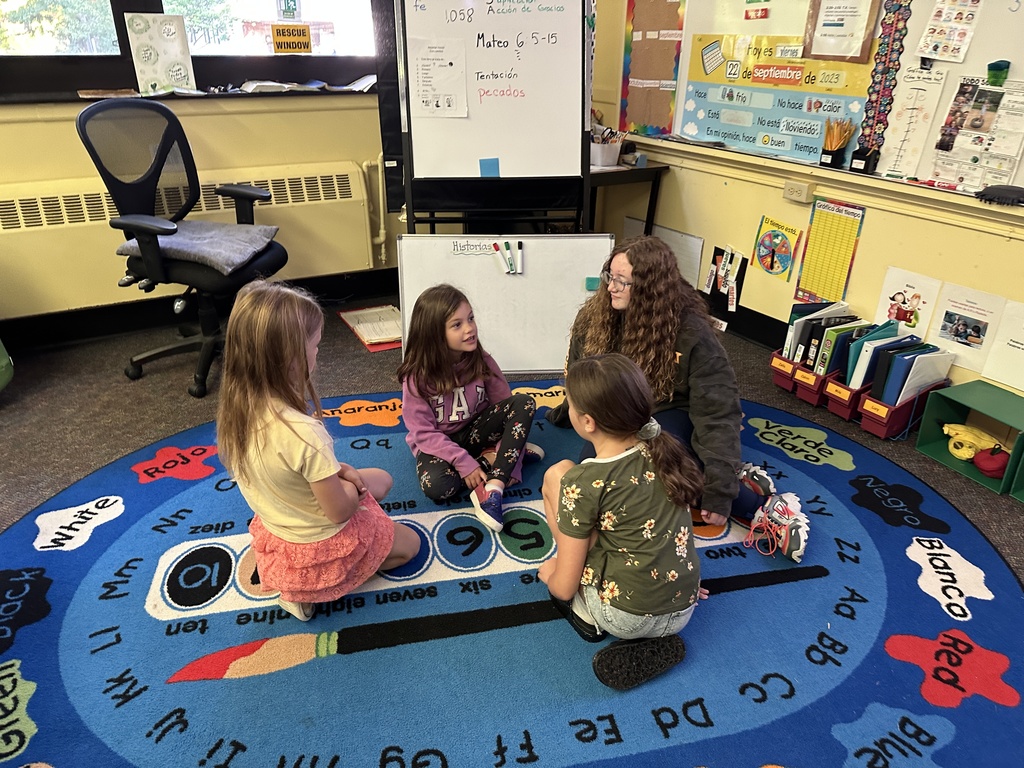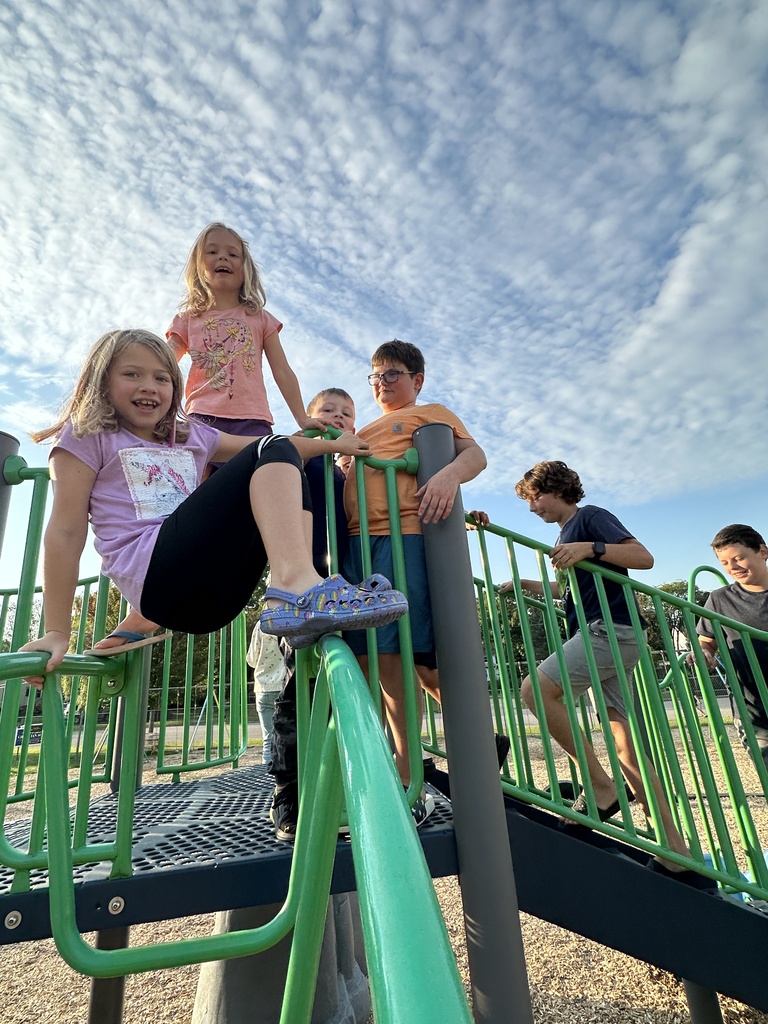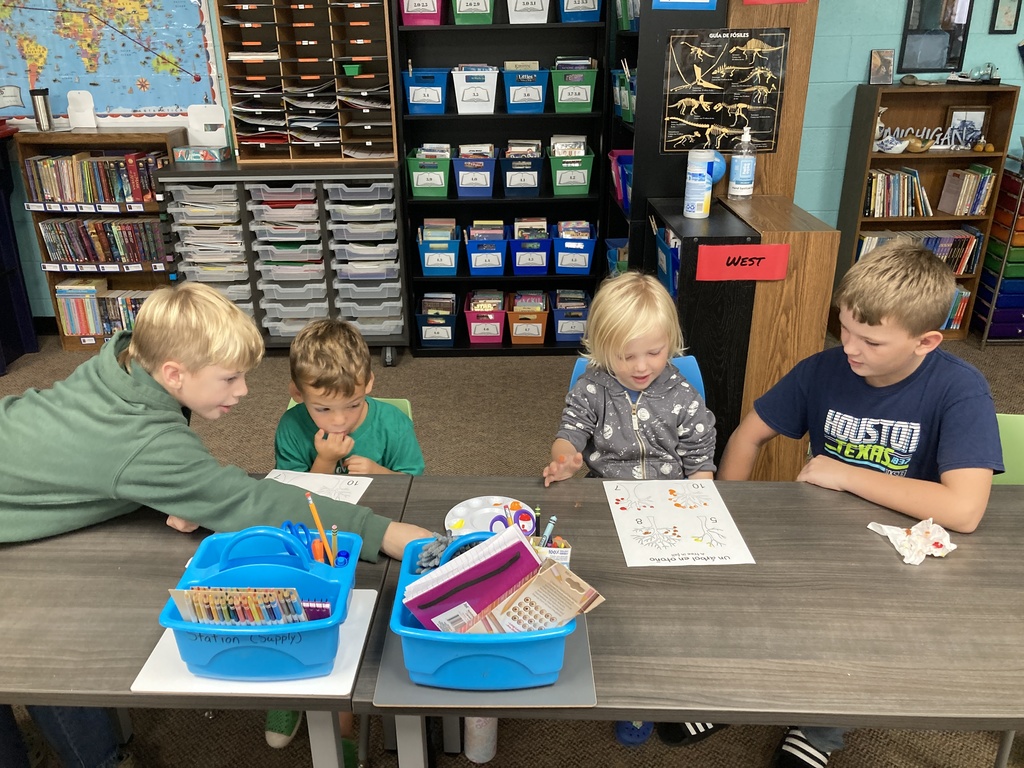 God Is Love: Family Group Day. We met our mixed grades family groups today, where we will spend time growing in relationships and doing activities together. It warmed my heart to walk around and hear the groups talk about God's love, and what God does for us, and how we don't have to be afraid because God loves us, we are made in his image, he is strong and powerful, and more! The students drew pictures of how we can spread God's love, and we put them on a heart to remind us of God's love.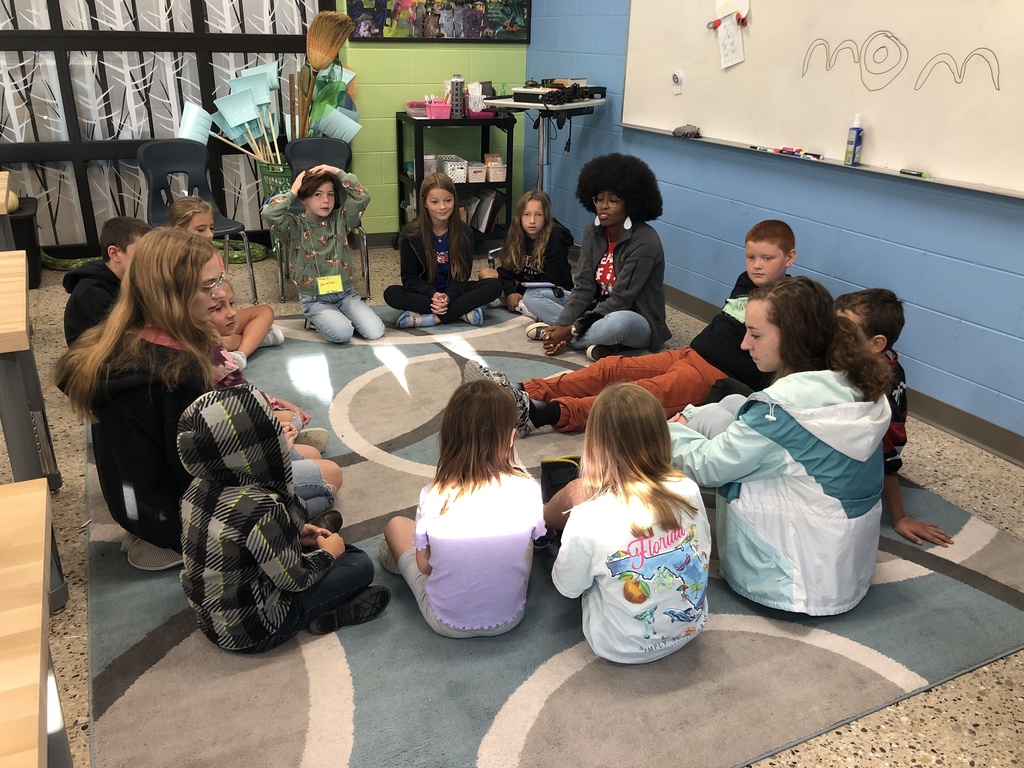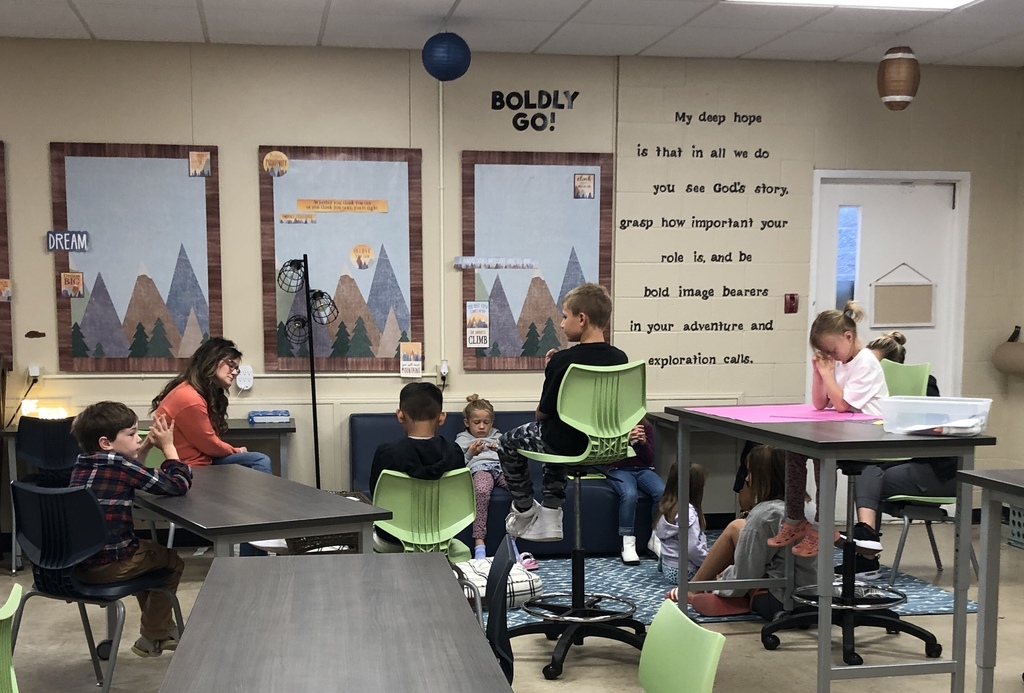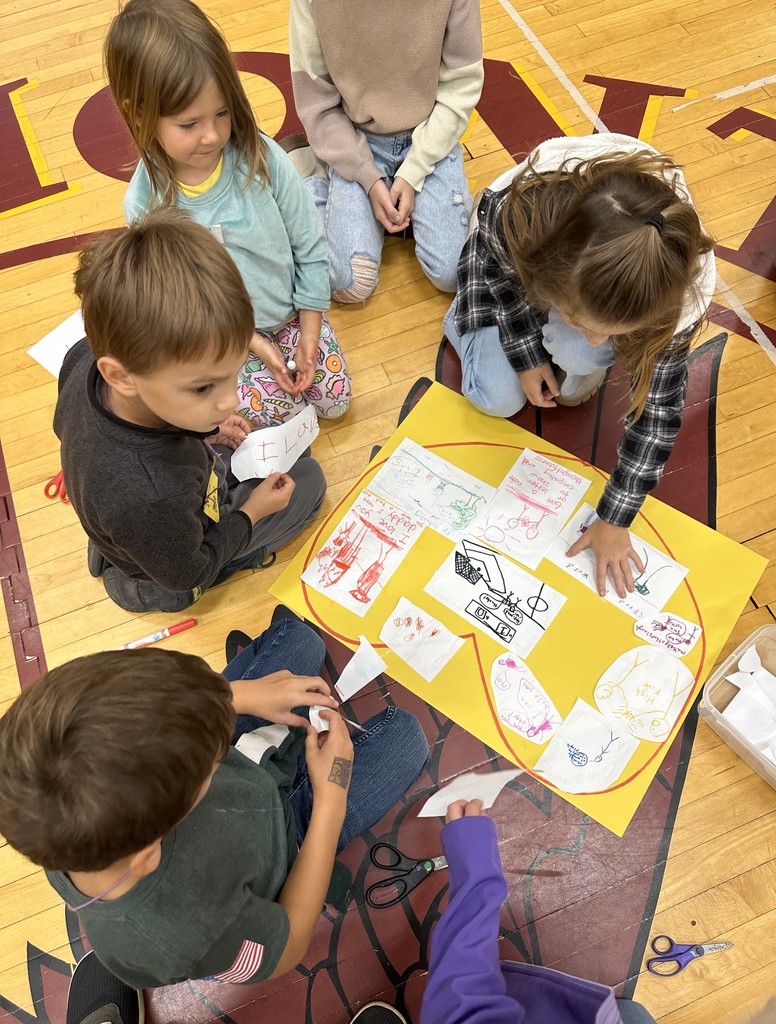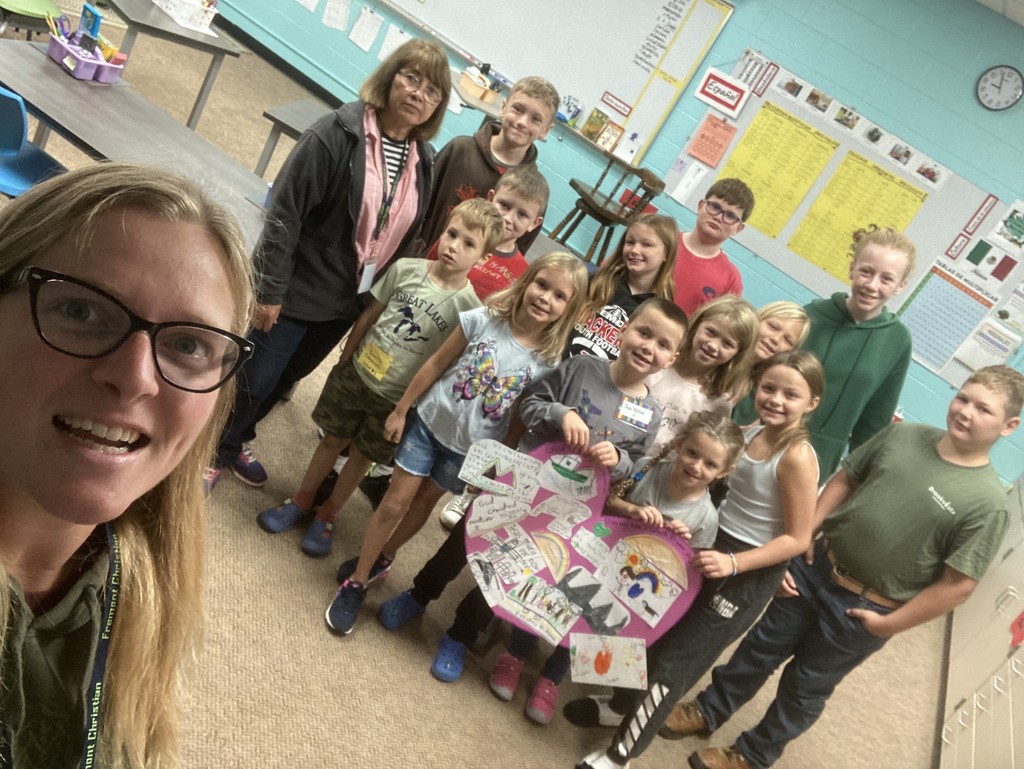 God is Love! That was our theme of September's chapel today. We are learning some of the attributes of God, and overall, we are starting how God is love. So much love! We sang our theme song "This is our God," which talks about how he loves us. We also met our school buddies today, and we spread some of God's love in getting to know them a little for the first time. Our verse for September is I John 4:16 "And so we know the love that God has for us, and we trust that love. God is love." Whoever lives in love lives in God, and God lives in Him." Will you join us in memorizing it this month?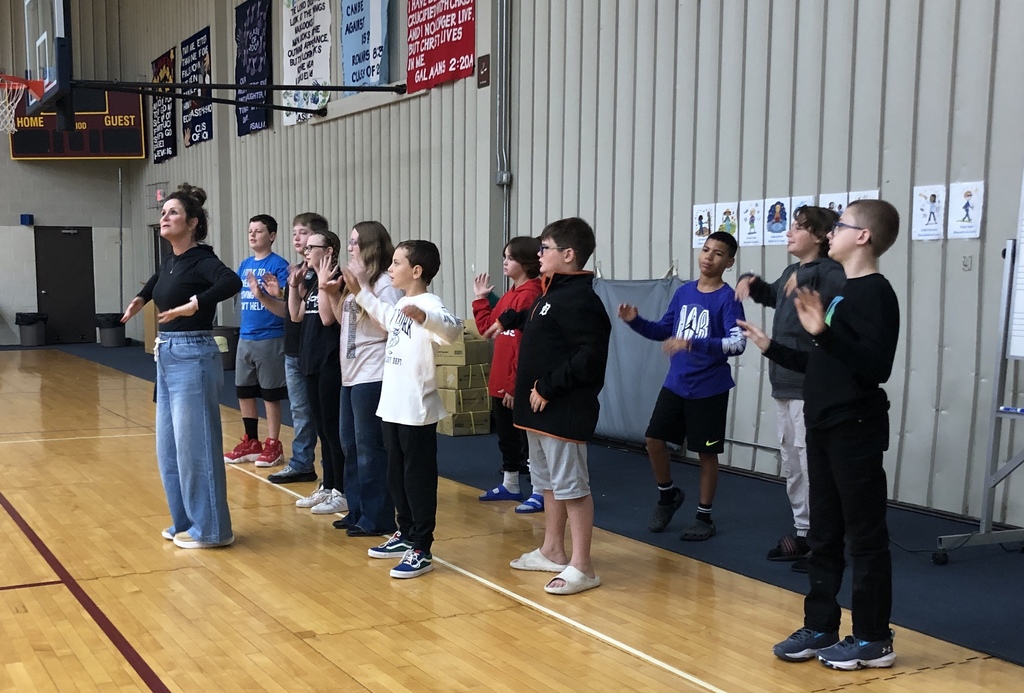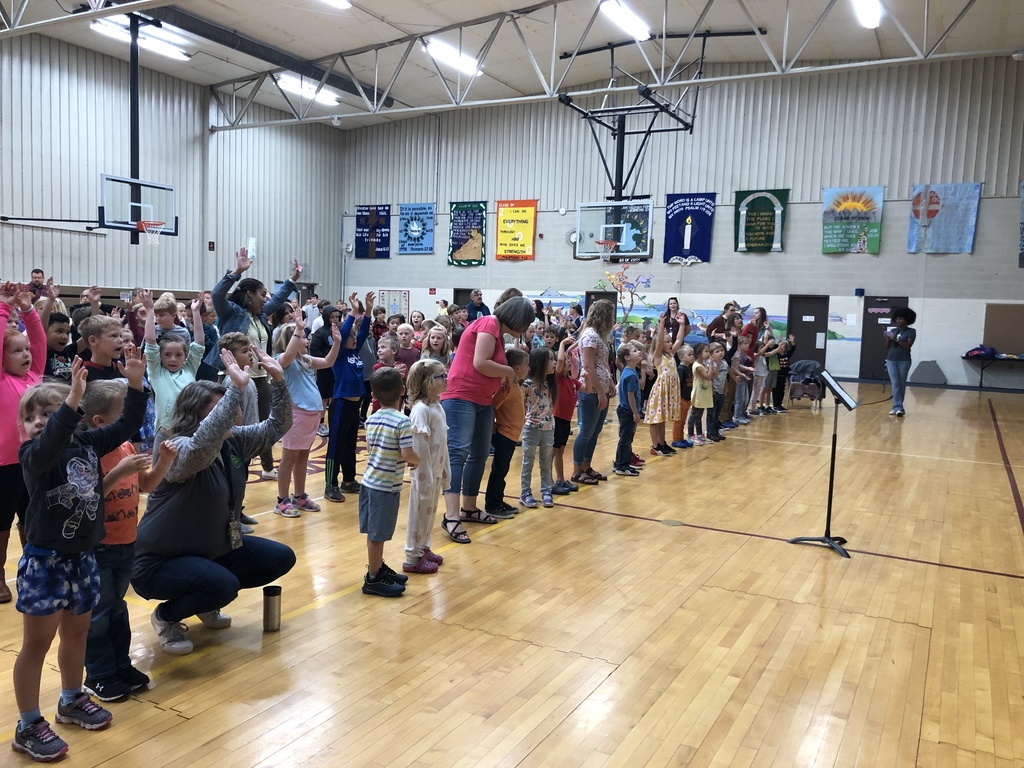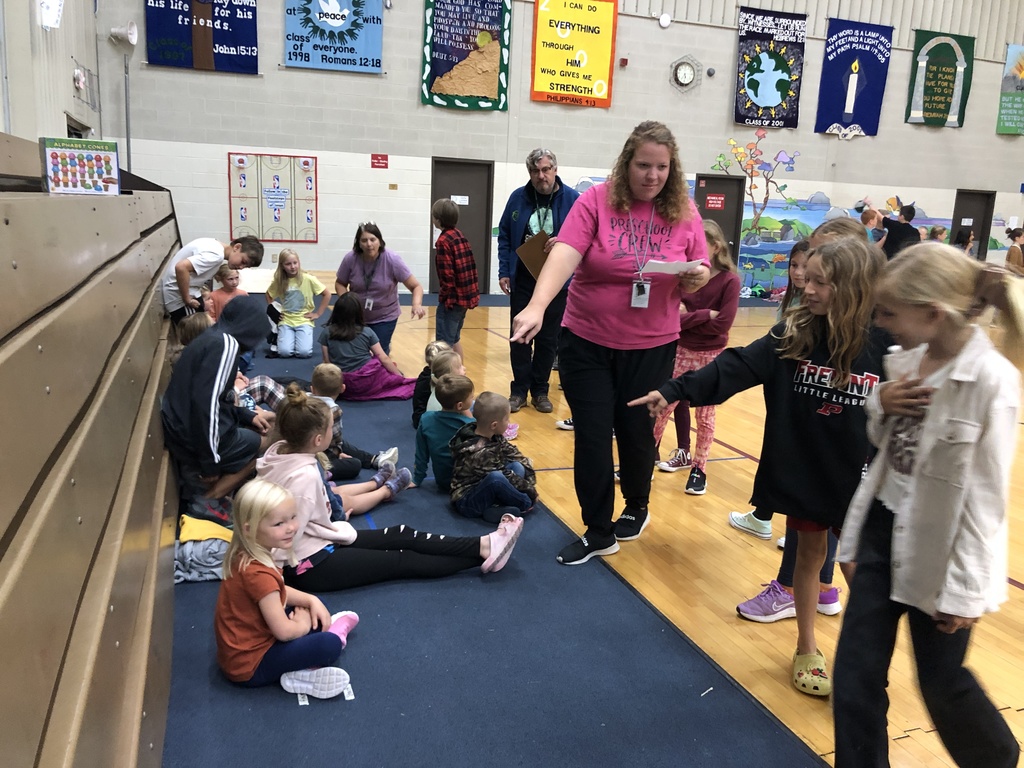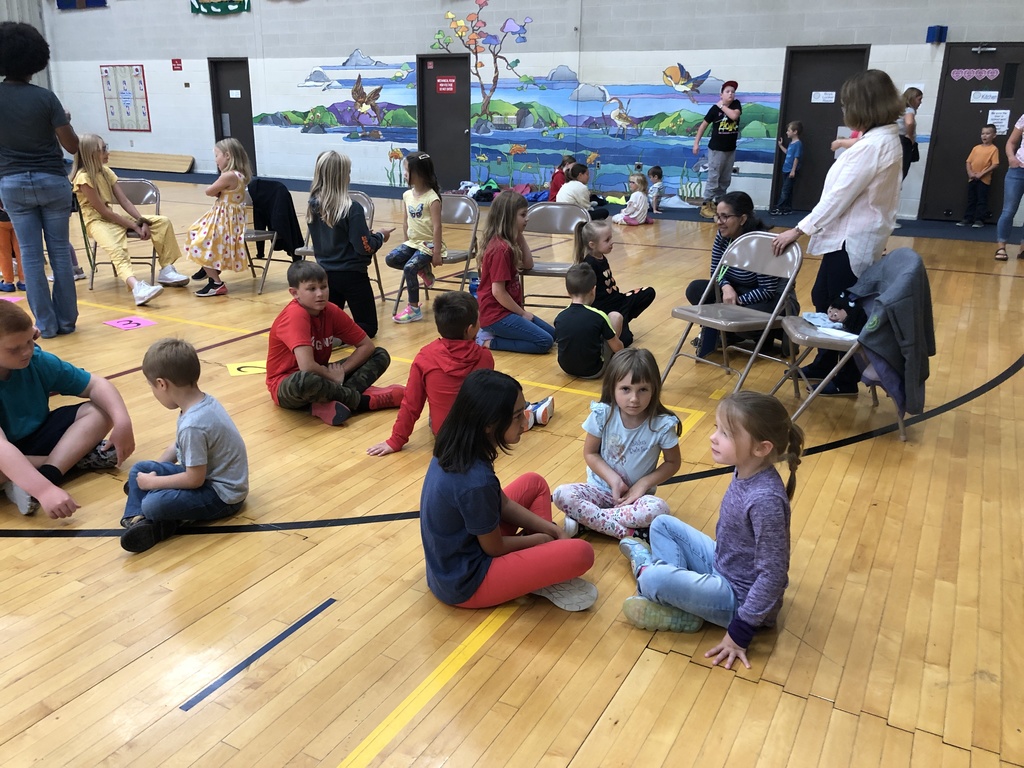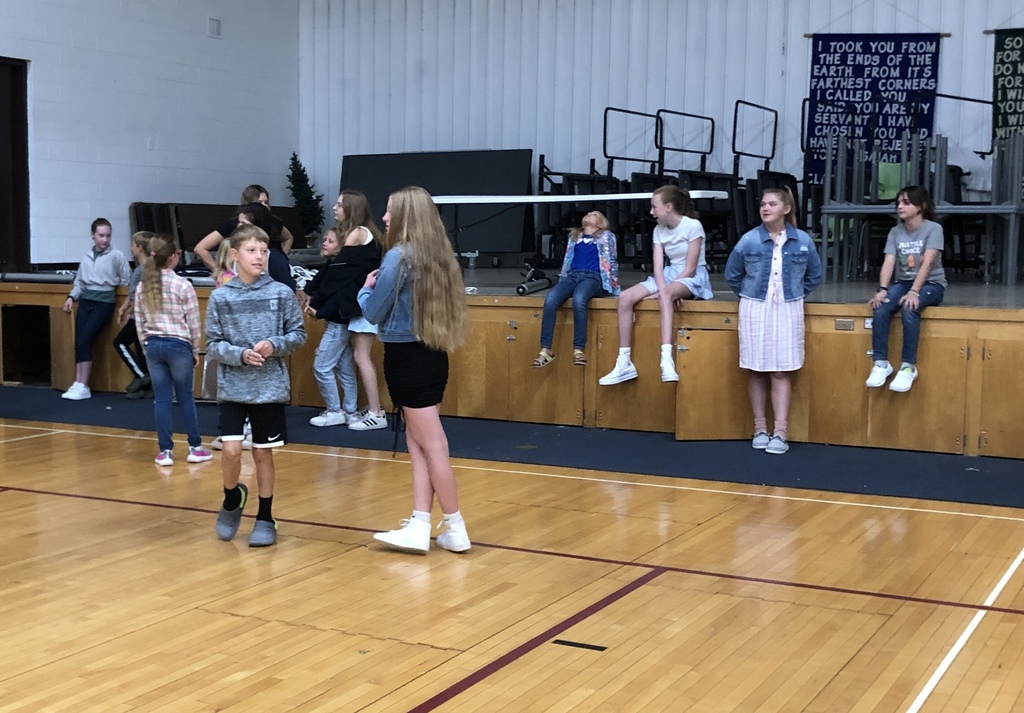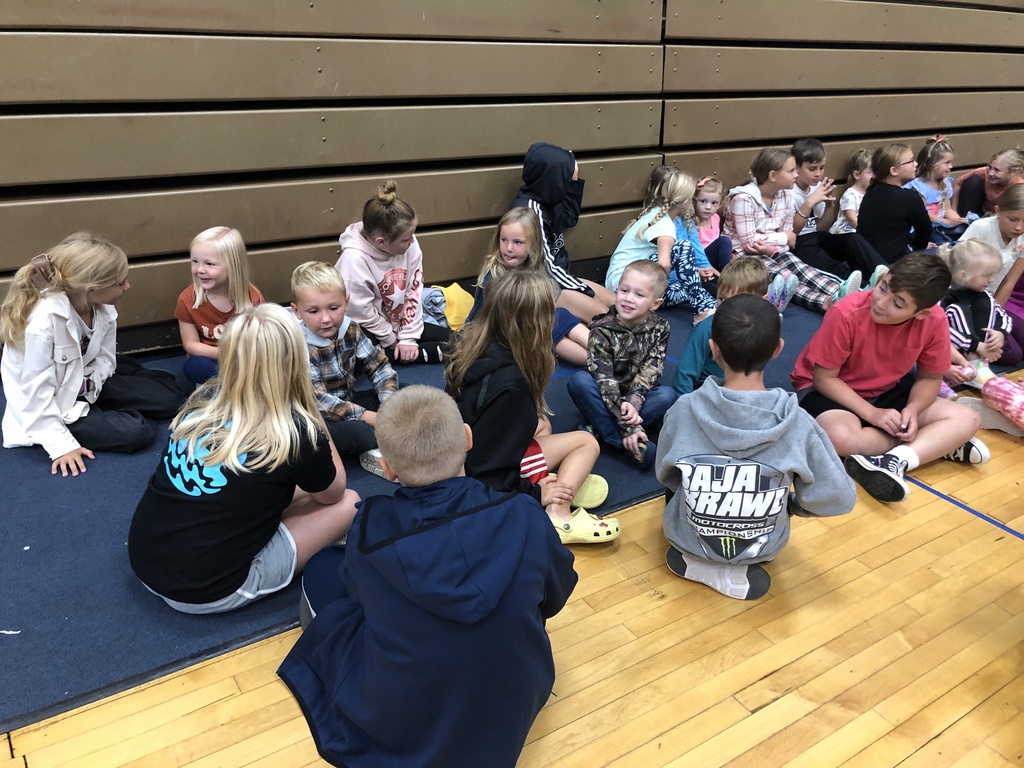 1st Day Chapel: the school met together today in our first All School Chapel for this school year. We had a chance to praise God together, hear about our new theme, and meet our new teachers and students. We also had our 8th grade pledge to help out and be models for the Kindergartners. We are thankful for the parents and community members who gathered to pray for us. May this be a great year with God – to see God Move!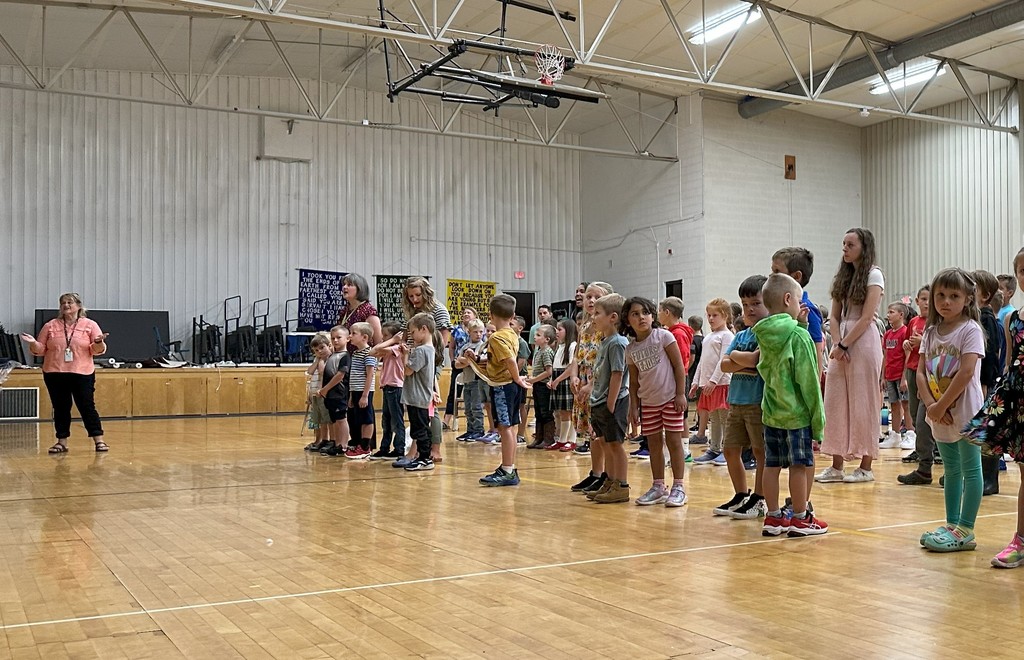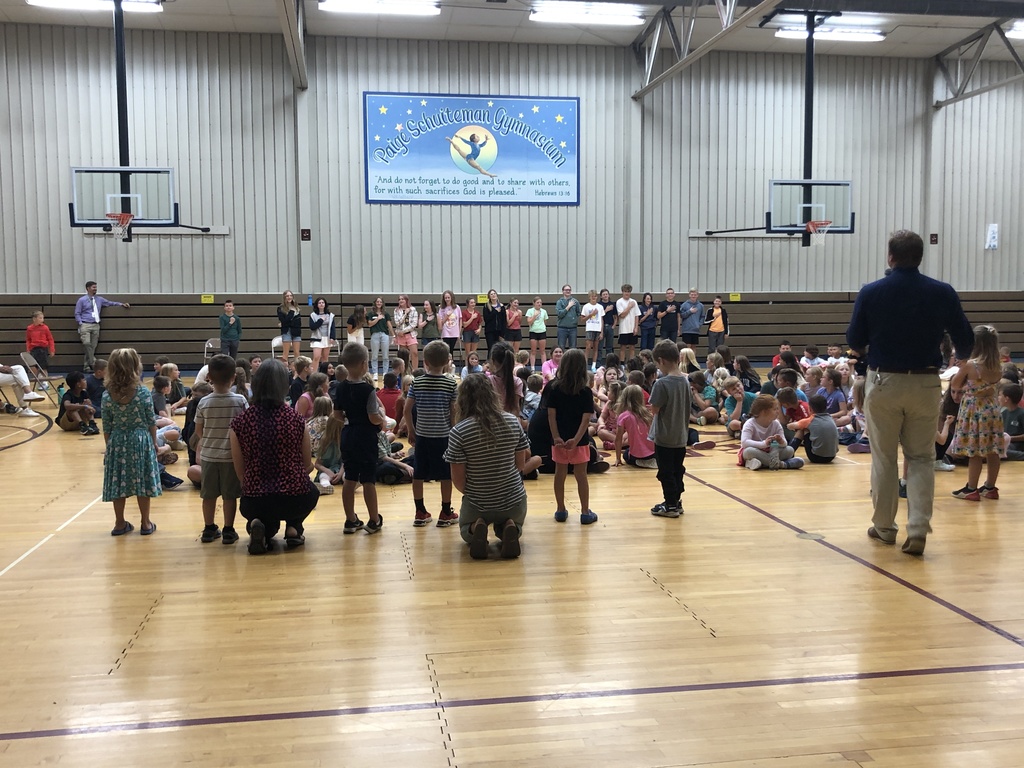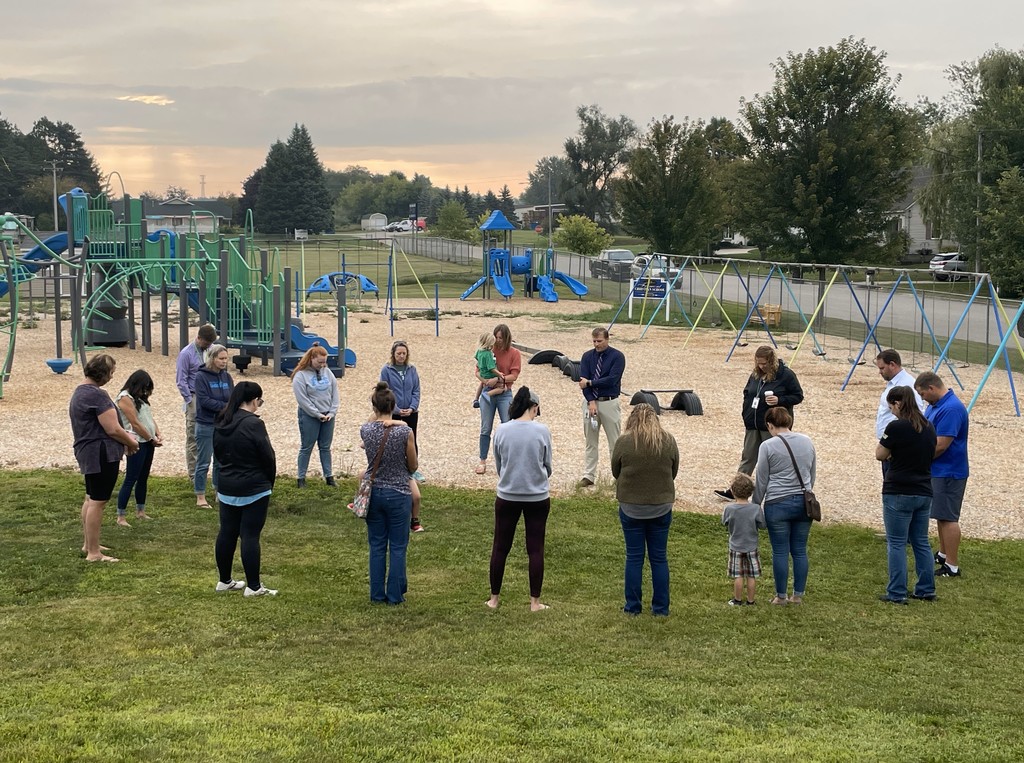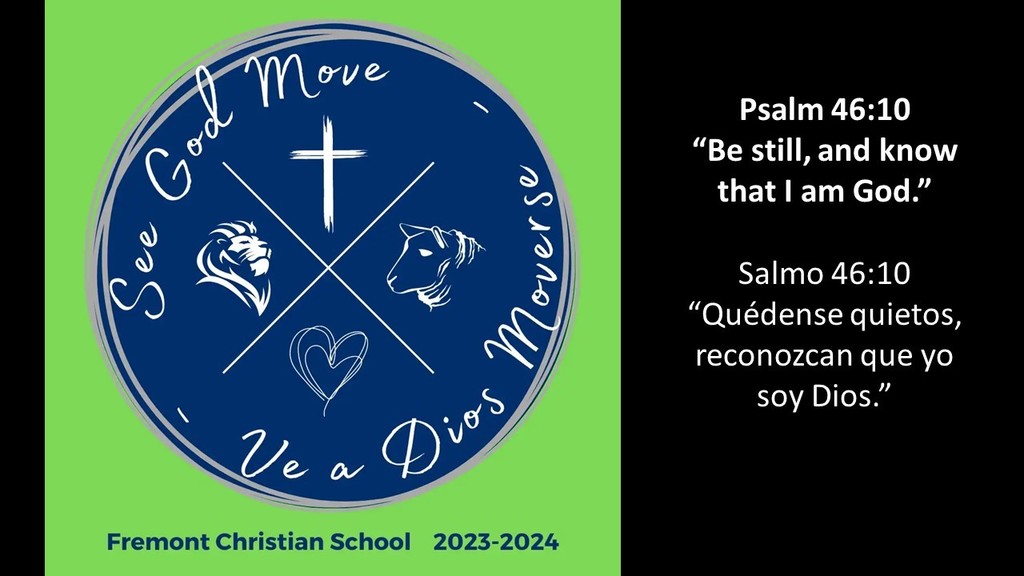 The FCS Staff gathered on the playground after the Open House tonight for a prayer circle. We are excited for this year, and so glad we can talk to God about this year, our school, our classrooms, our students, our families, and each other. As we seek to See God Move and "Be Still and know that I am God" (Psalm 46:10a), we join in doing God's work: to Glorify Him in educating and nurturing our students to impact the world for Christ.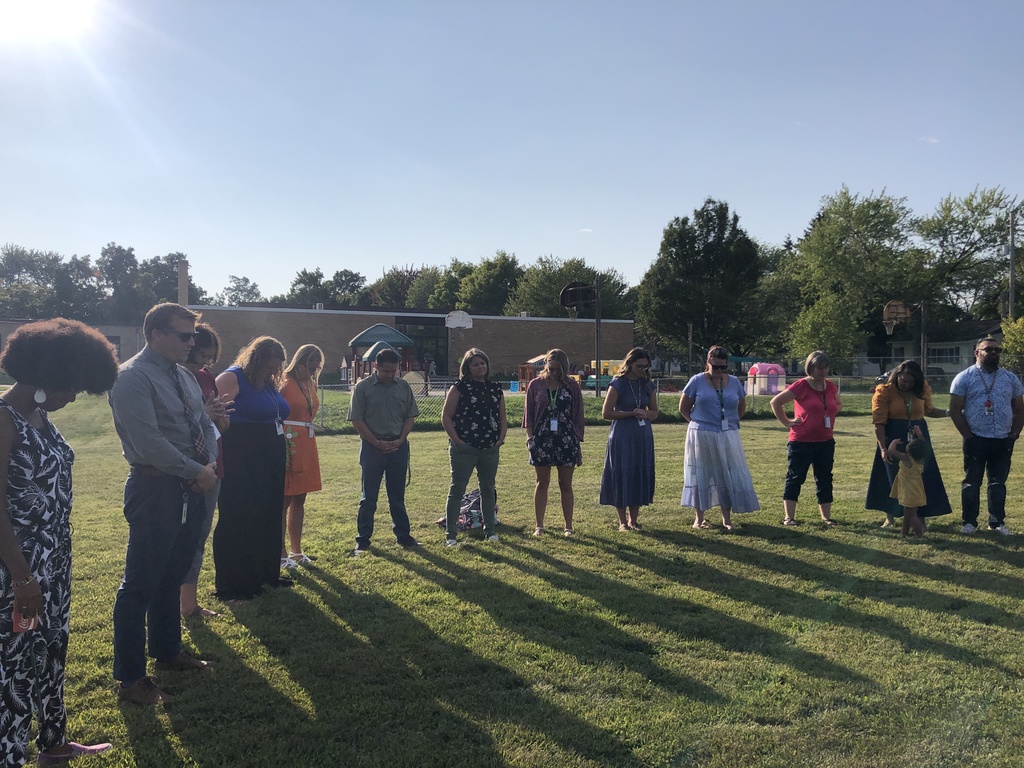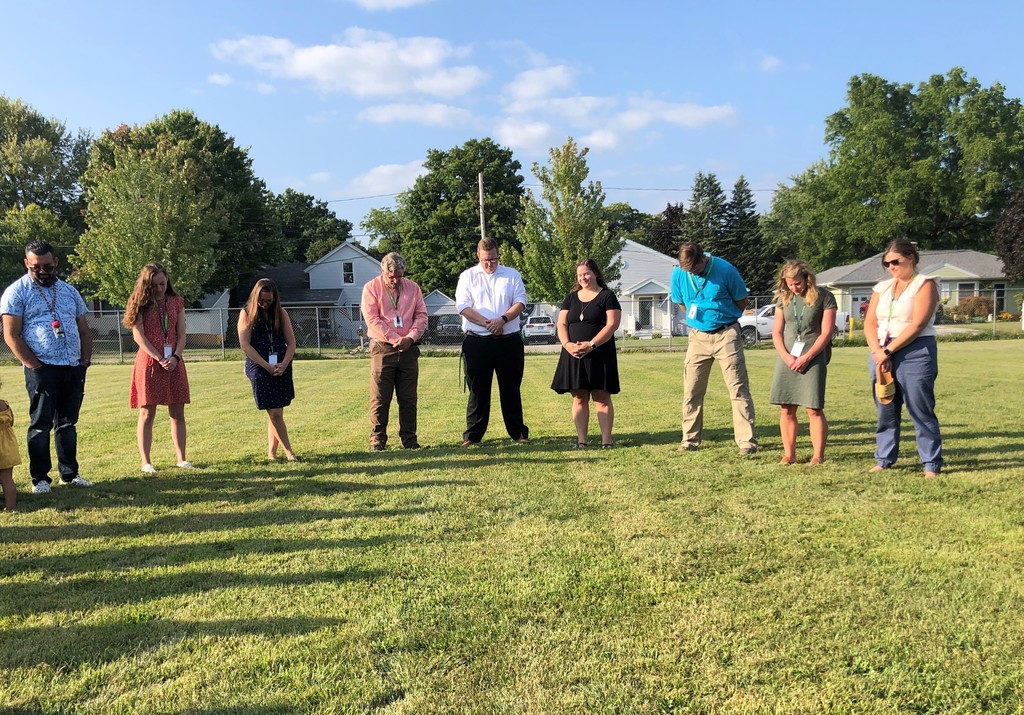 Last All School Chapel – praising God for another year together! For God's leading and faithfulness in nurturing and educating students! For Evidence of God all around us – through the good and the hard times. For students and families and teachers and staff who seek to follow God in daily Christian education – teaching for transformation! Today we prayed over our students and especially our 8th graders – may we continue to walk with God and show the Evidence of the Spirit!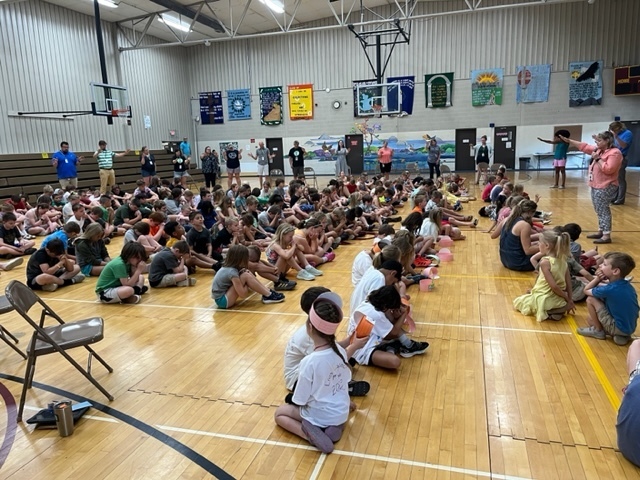 Family Group Field Day: was Friday, May 26. It was a beautiful morning for outdoor activities. The Family Groups went around to different stations, and did many different activities together. The seventh graders planned and led each station. There were obstacle courses, mummy wrap, spoon races, hungry hippo, water relay, human picture games, and more! They finished the morning with having lunch together. Our thanks to Miss Bouma for organizing all of this. Overall, it was another great year of making memories together.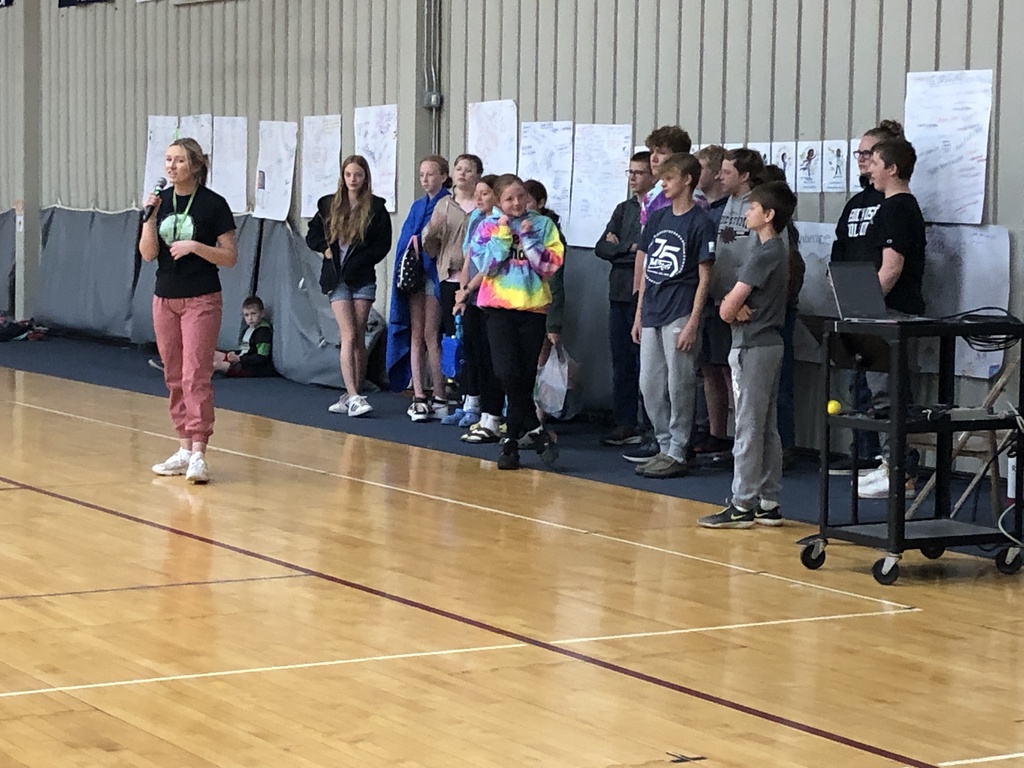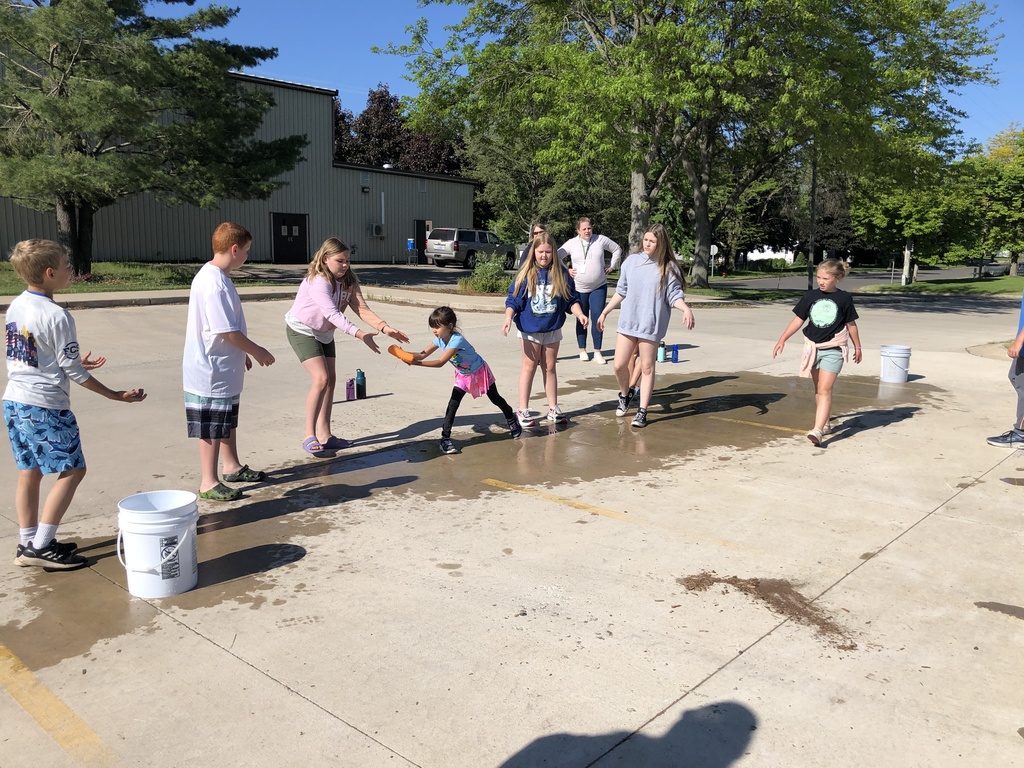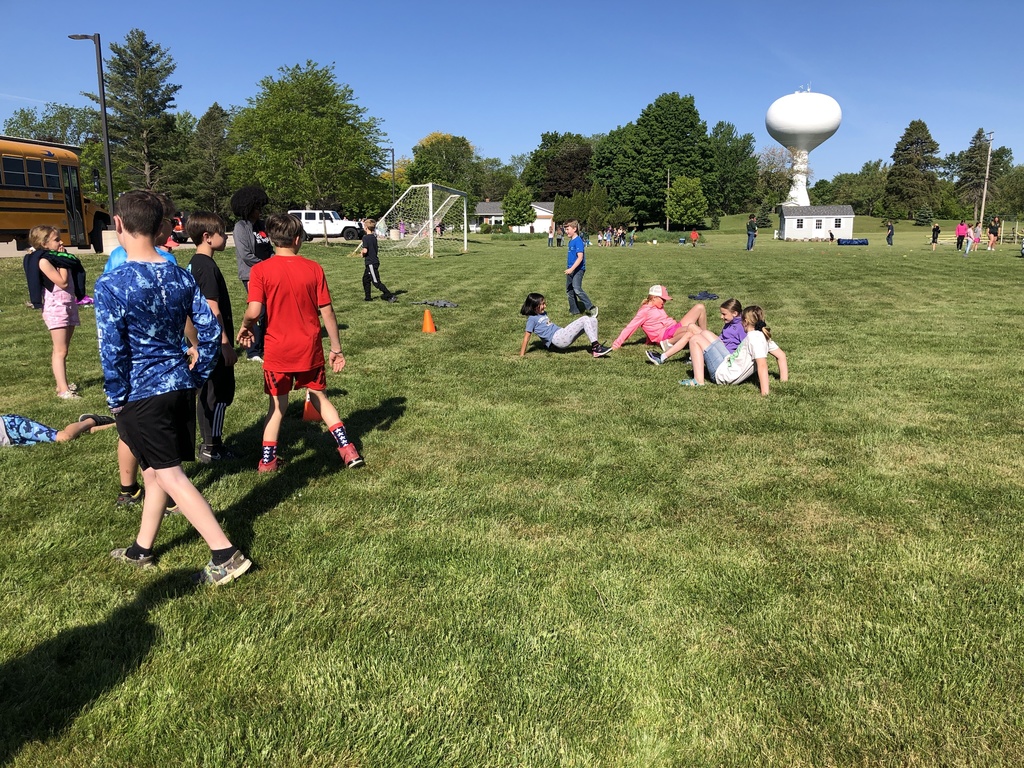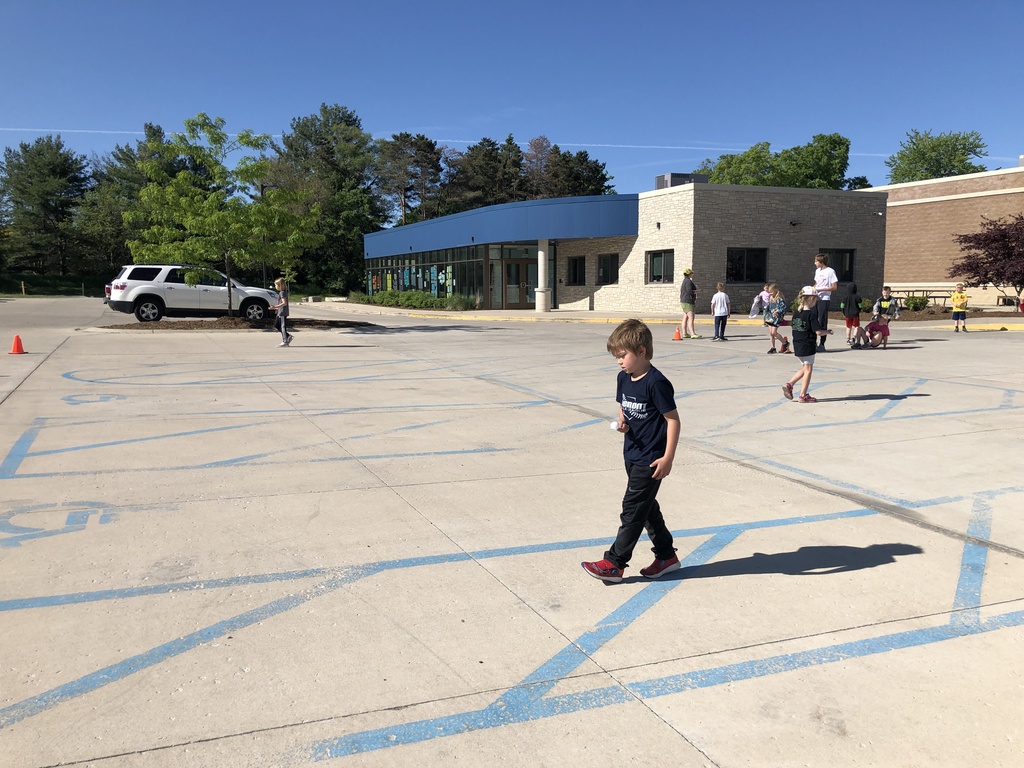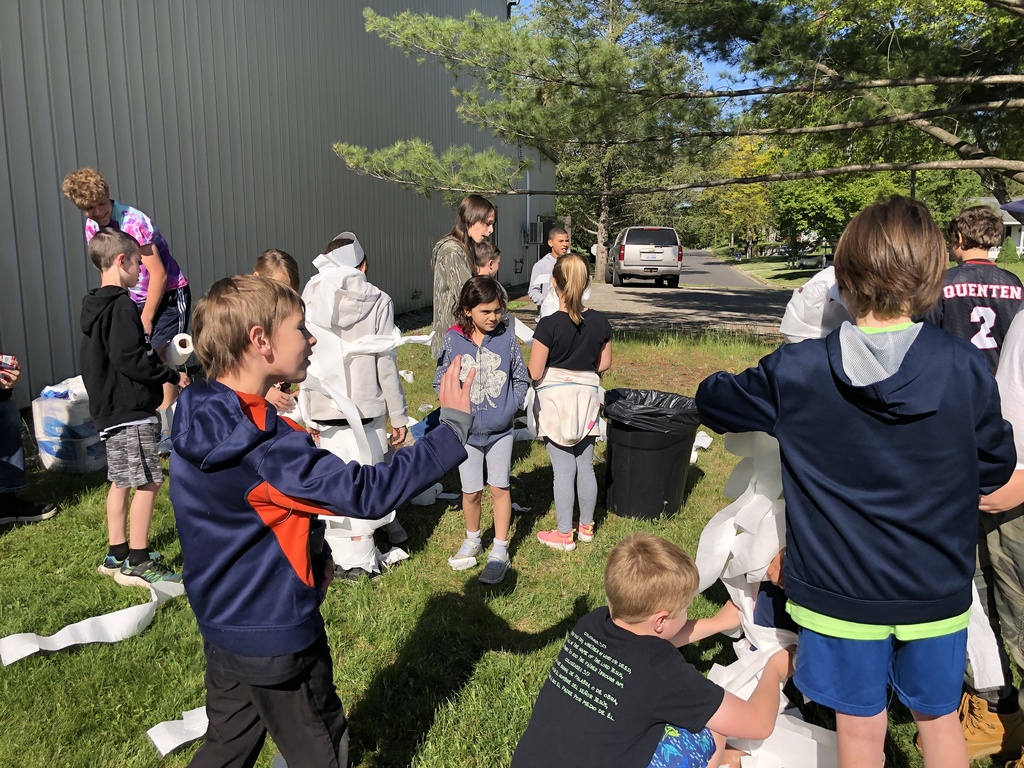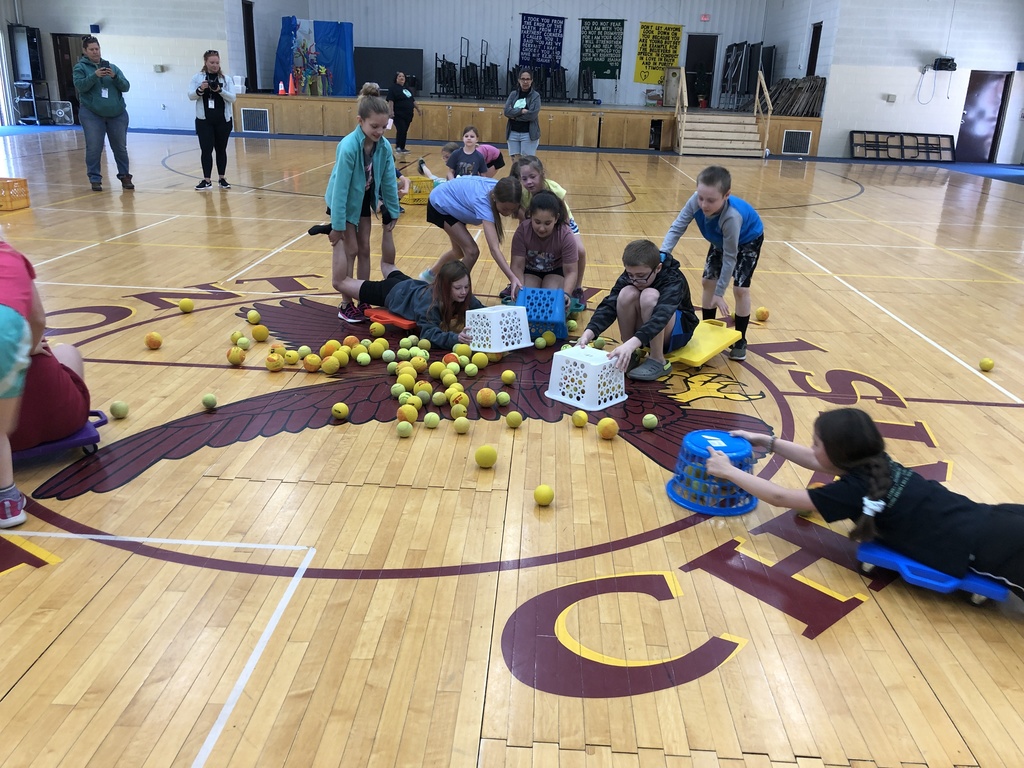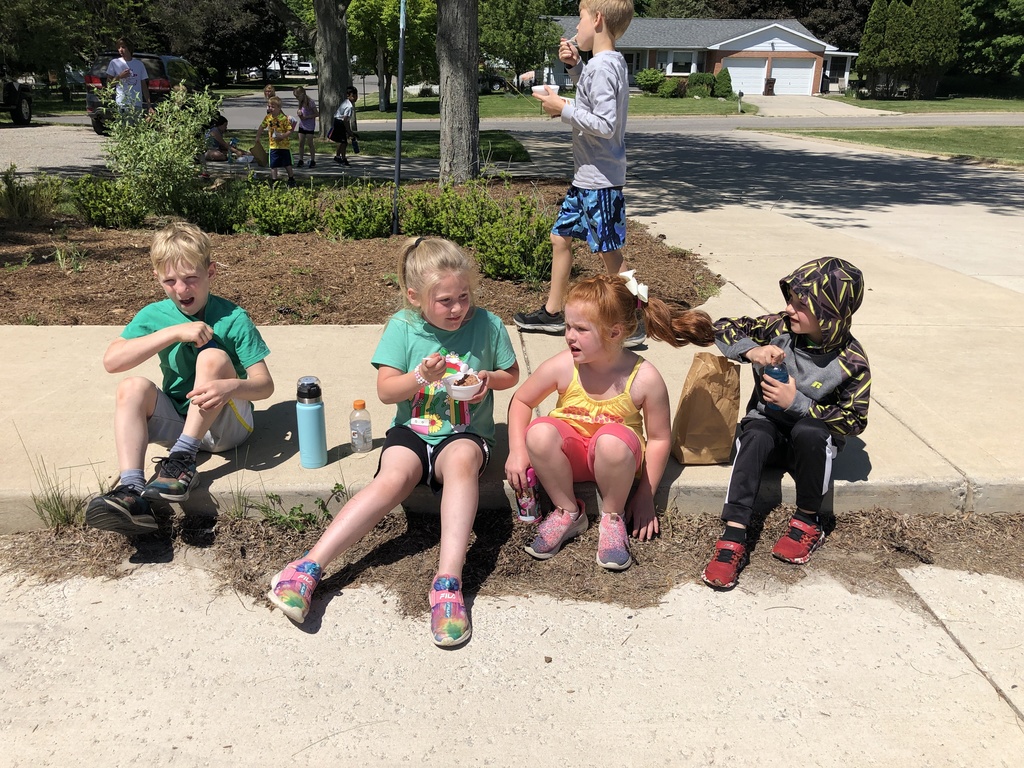 Early Elementary Program: Our Preschoolers, Young 5s, and Kindergarteners also presented an awesome ocean theme program on Monday, May 22. They sang songs like "Deep and Wide" and "Oceans," did some poems and verses, and made movement to music with scarves and hand motions. Their energy and excitement was contagious! Thanks to Mrs. Arendsen, our music teacher, Mrs. Van Wyk, our preschool teacher, and the other classroom teachers for their help in presenting a great program!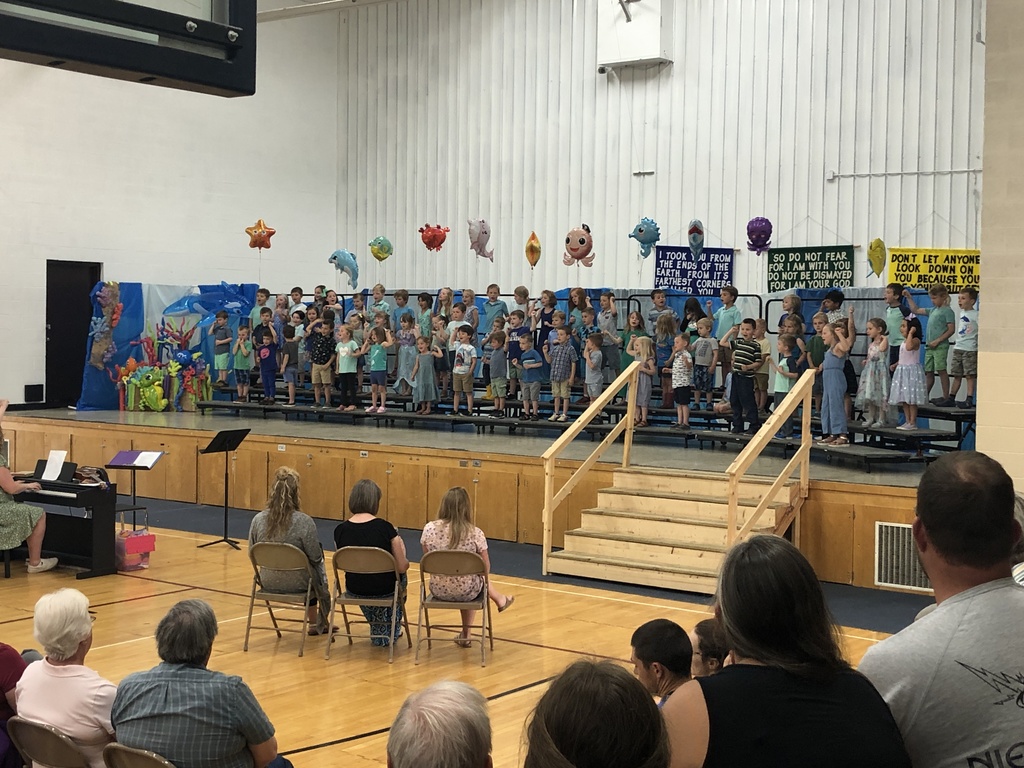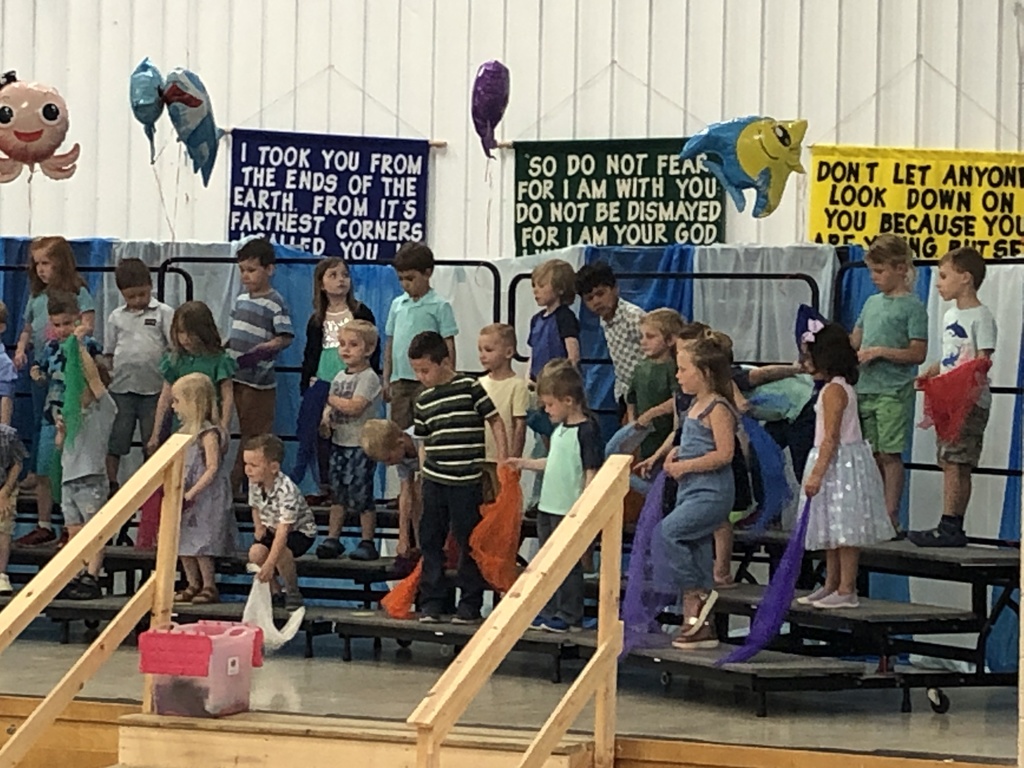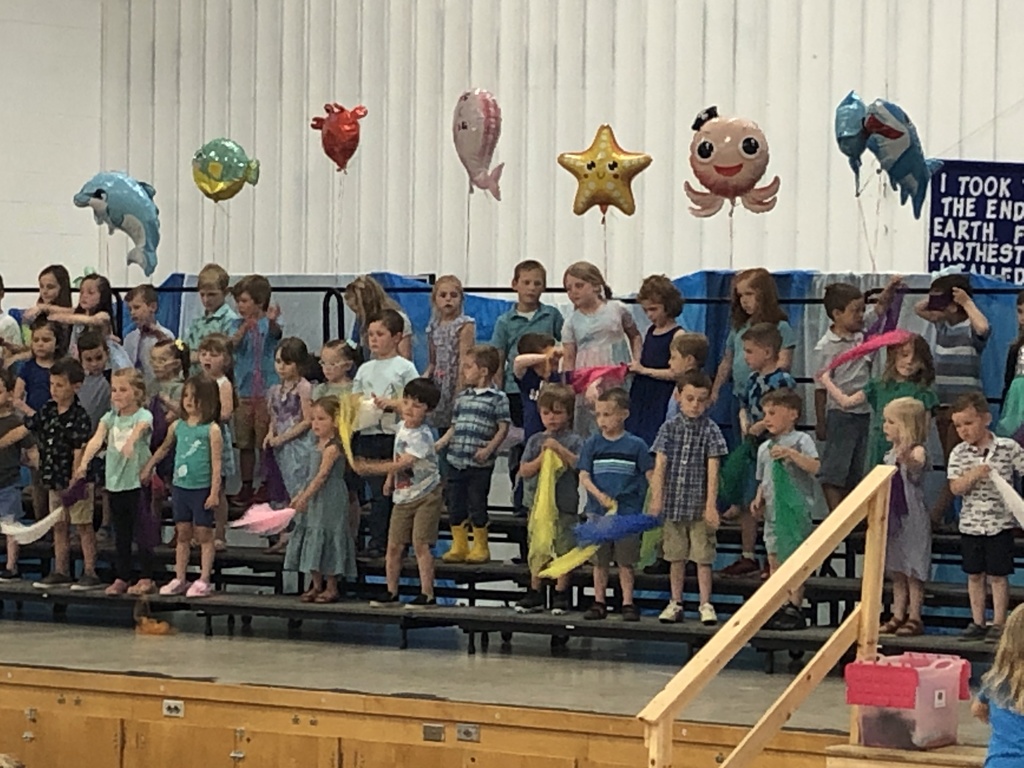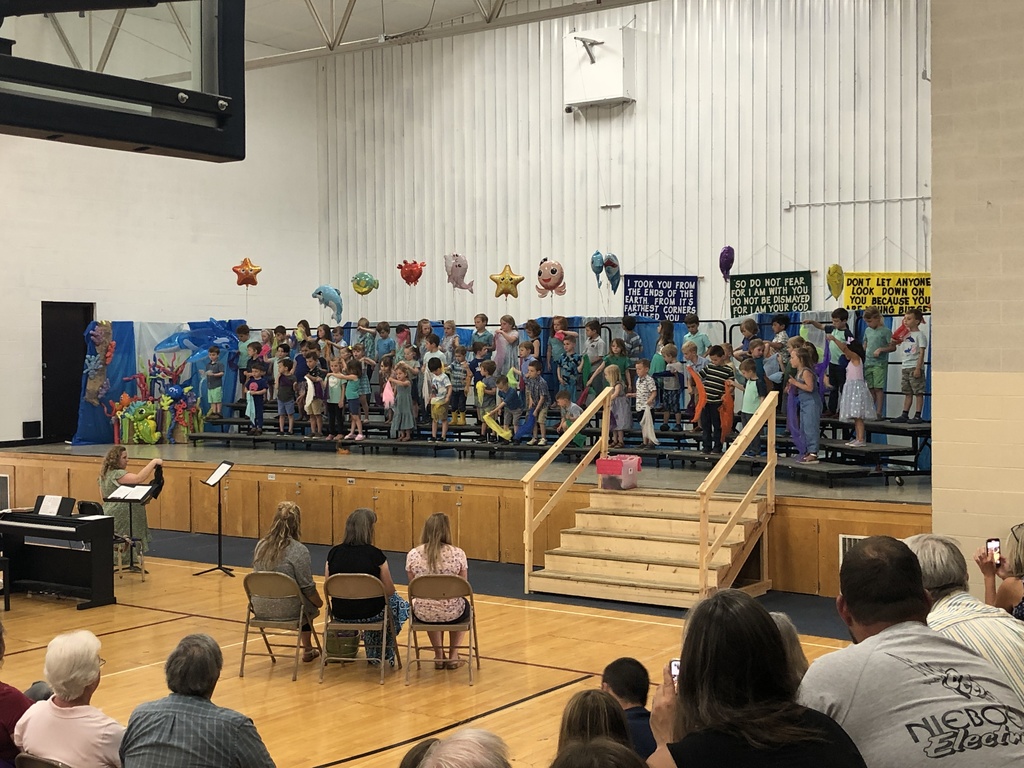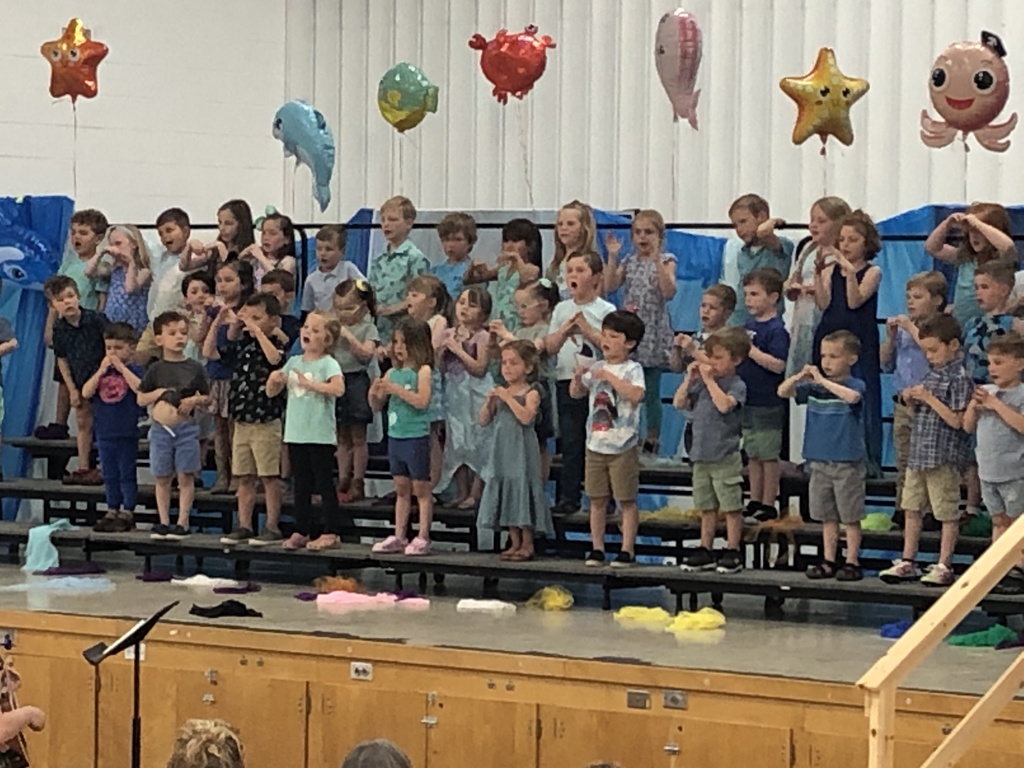 Under God's Sea in 3D: Our 1st – 4th grade Spring program last night was a success! Mrs. Arendsen led the kids through a musical about looking for God in our lives. We should be daily diving deeper into God's Word and God's World. Different 3rd and 4th graders had lead parts, including a song and acting out the Biblical story of Jonah. The students did a great job singing, and reminded us to realize the depths of God's love for us!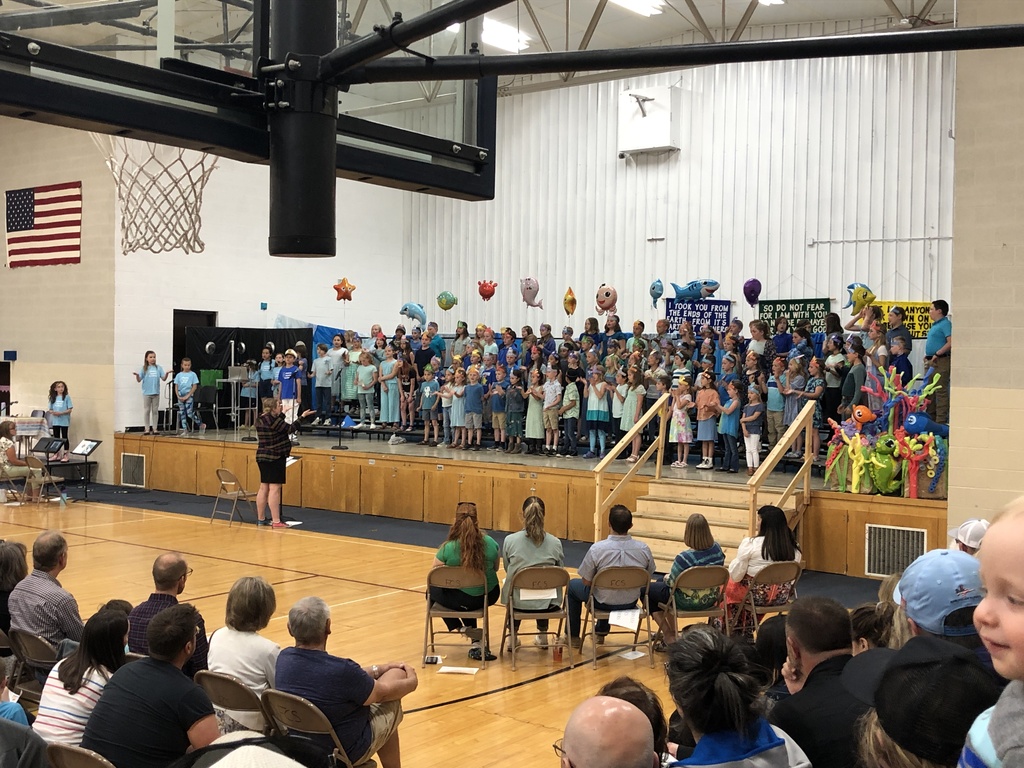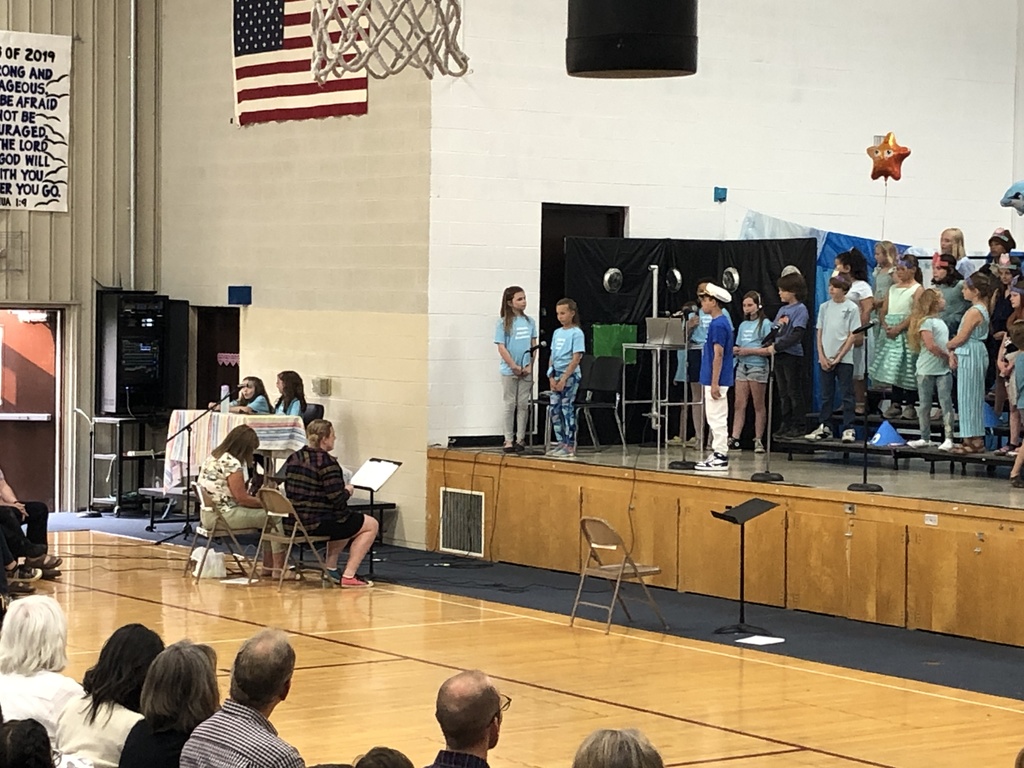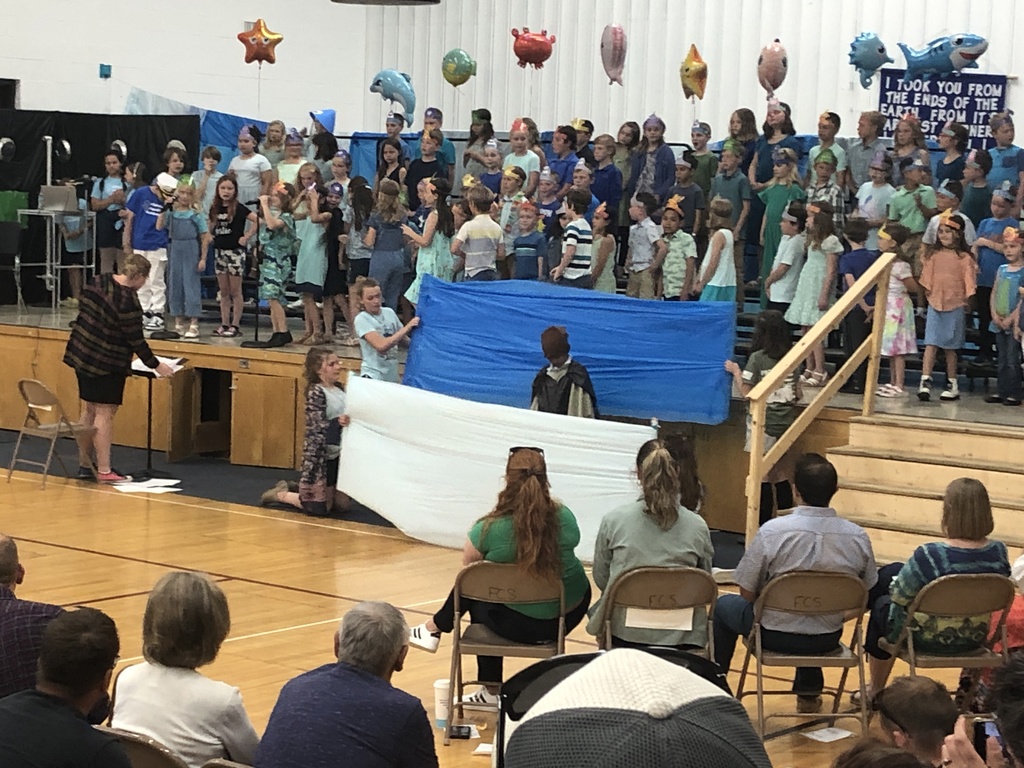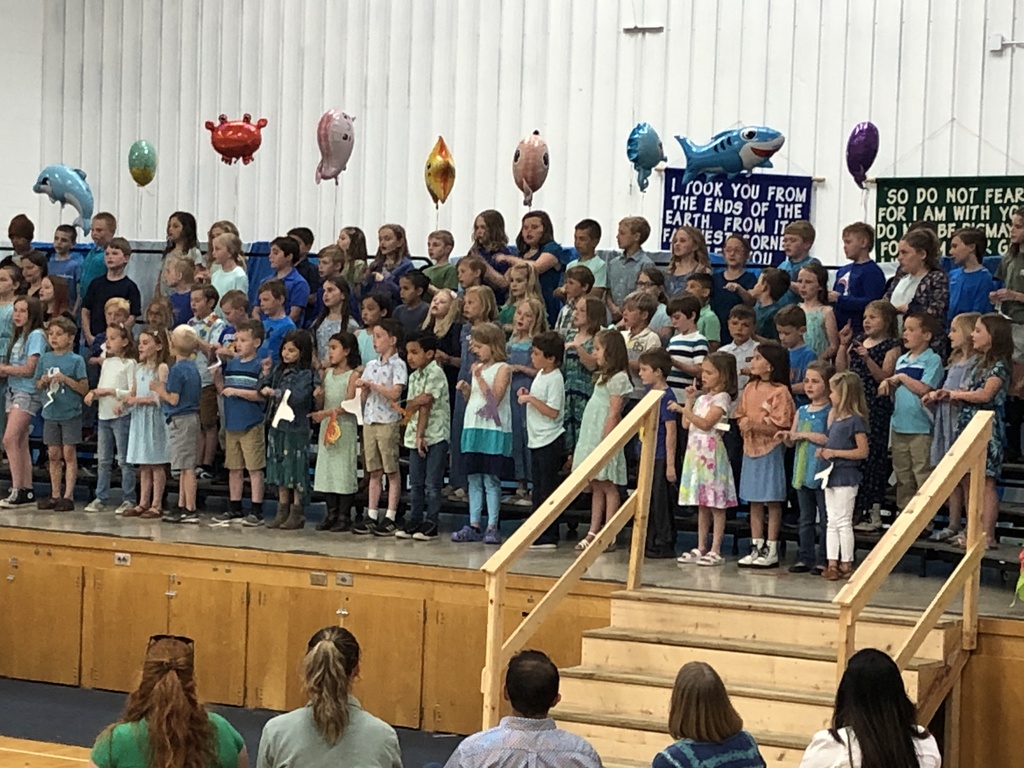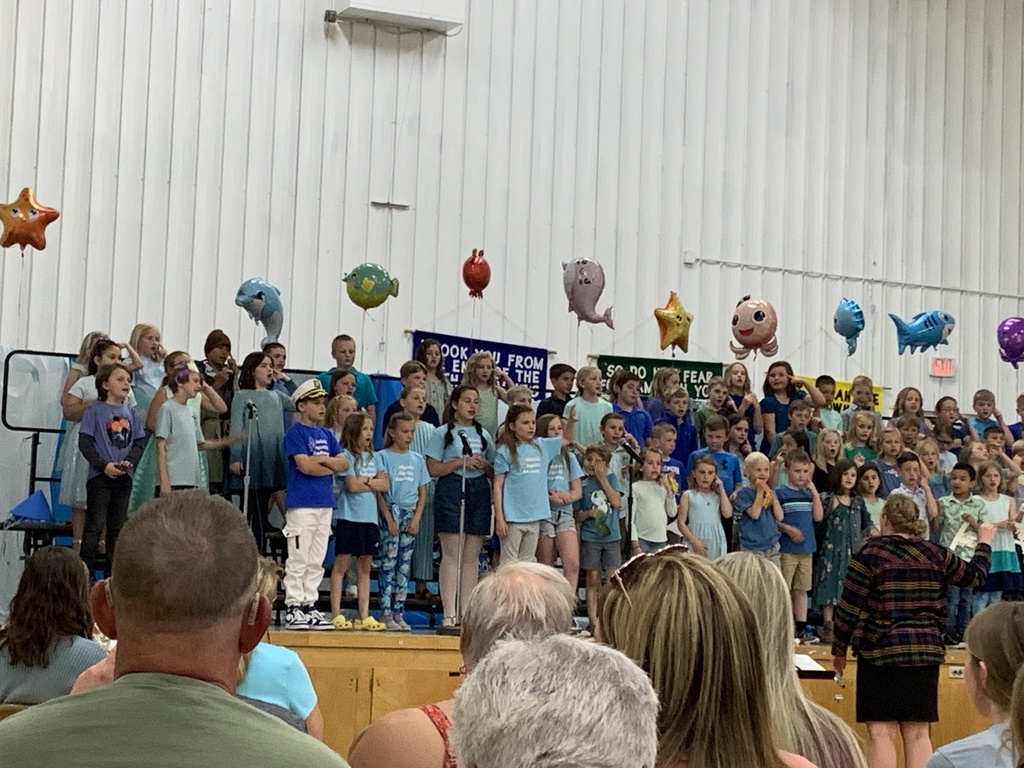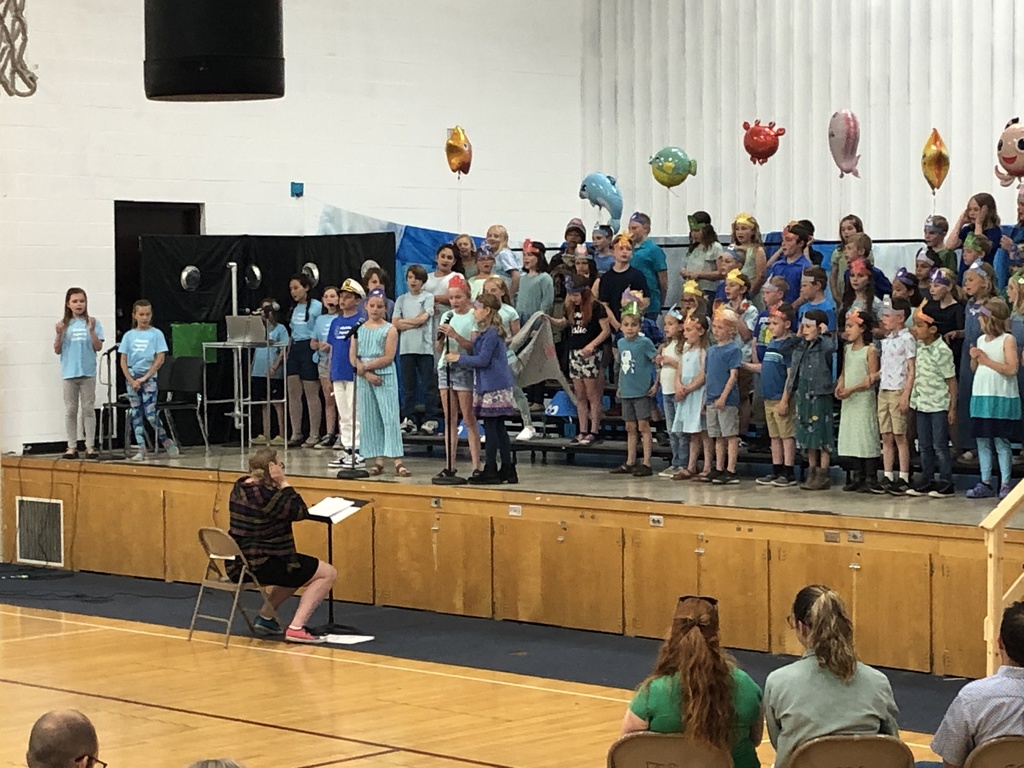 Family Group Friday (our last Family Group devotion day together this year!): Today we took time to remember many of the things where we saw how God is faithful to us – his evidence all around us! The students shared these in their circles with their group and wrote them on charts. Then the Middle School leaders read these to all when we joined back together to remember, to celebrate, and to sing our theme song: "Evidence" by Josh Baldwin. We are so grateful for many things, like how God kept us safe at school, how God gives us many friends, how we can help in Hand 2 Hand, how God loves our family, for creation around us, how we can learn about God in Spanish too, for healing and doctors, how God helps us to be strong and make good choices, and how God is soooo good!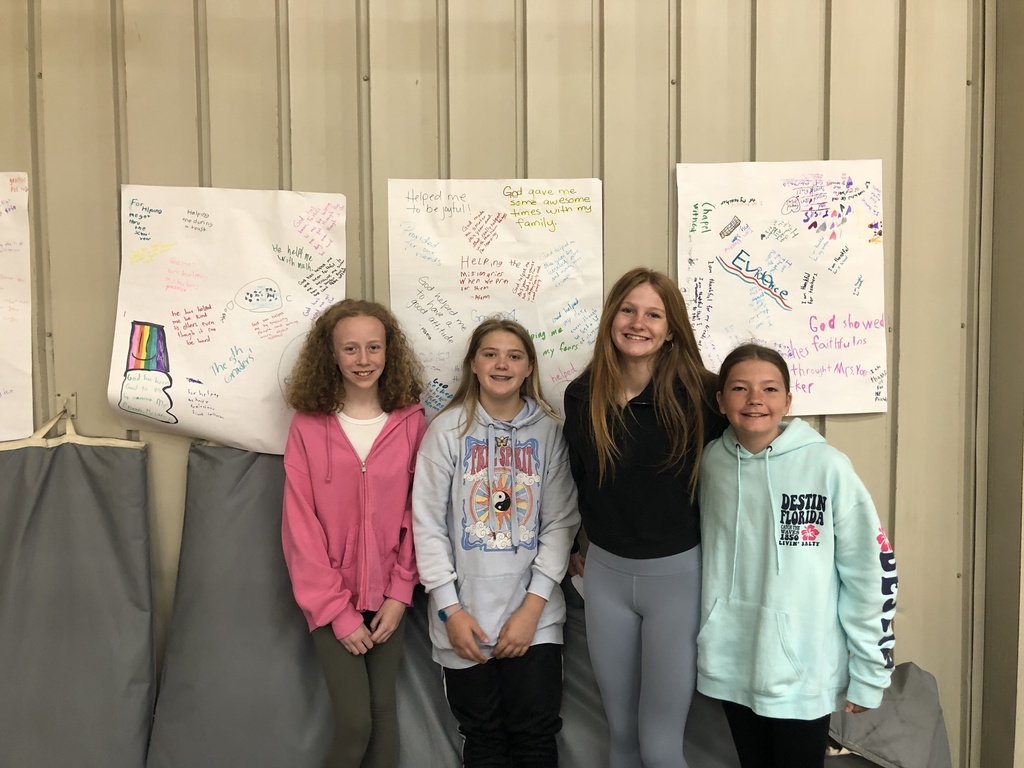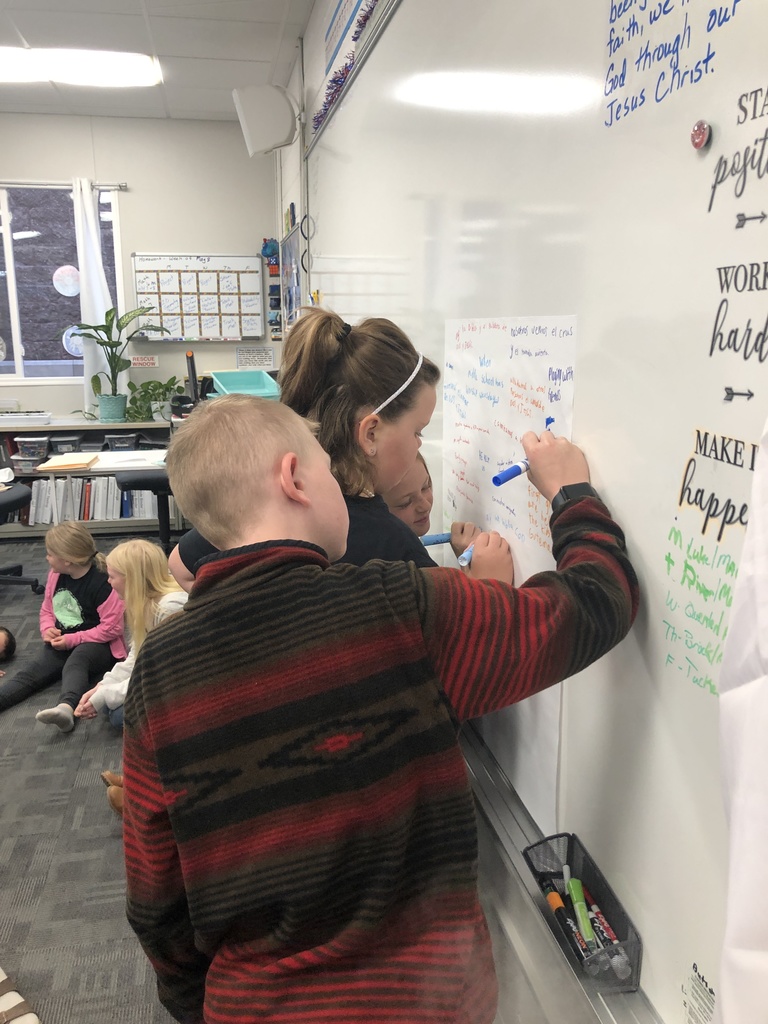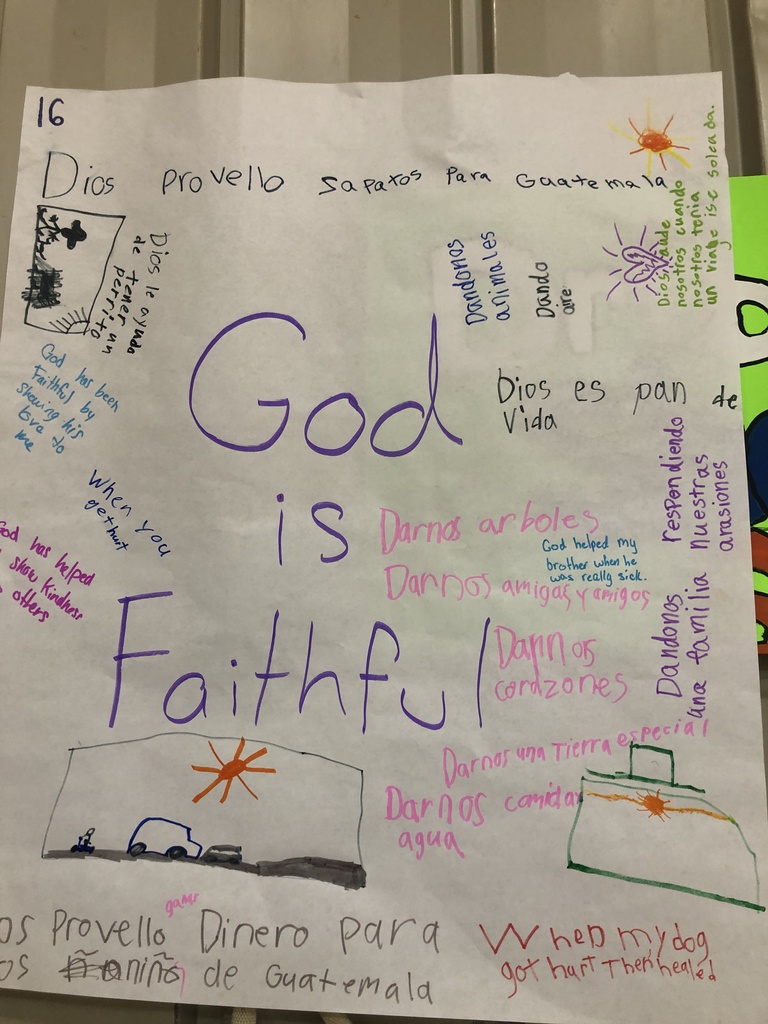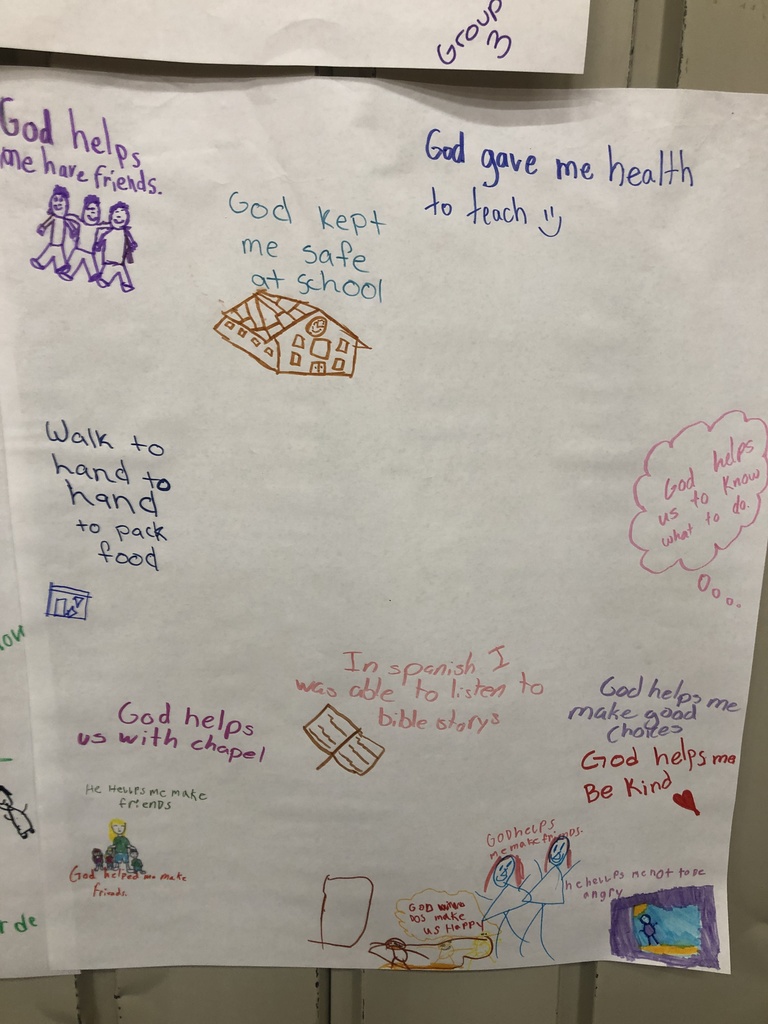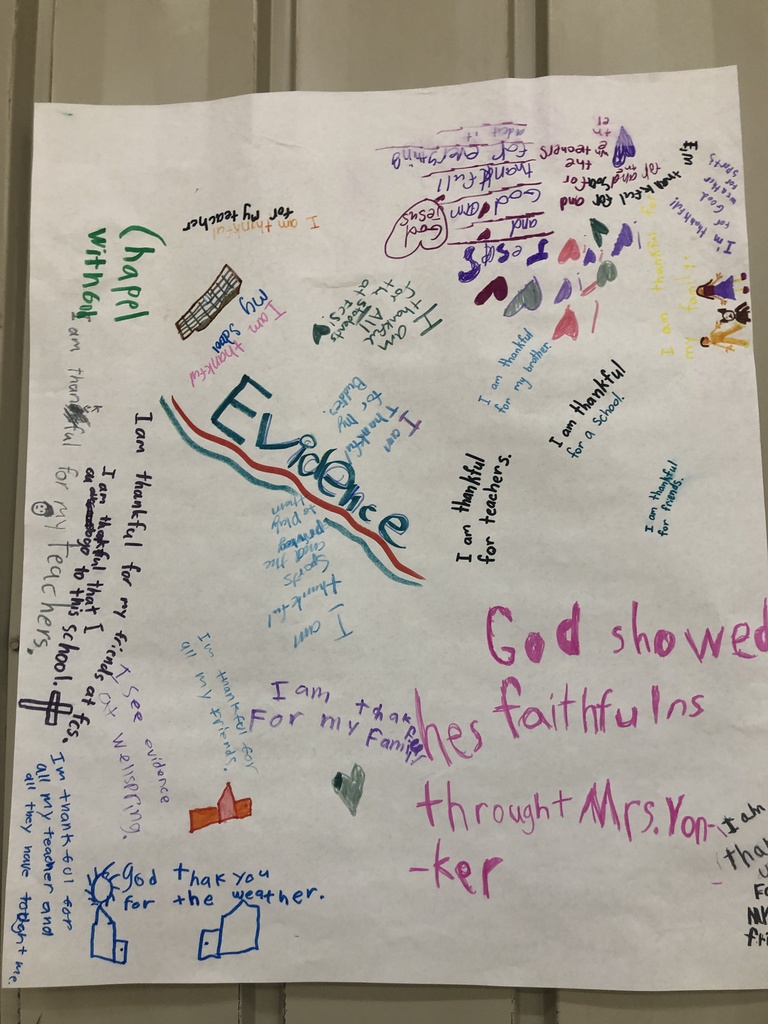 You are invited to our Elementary Programs: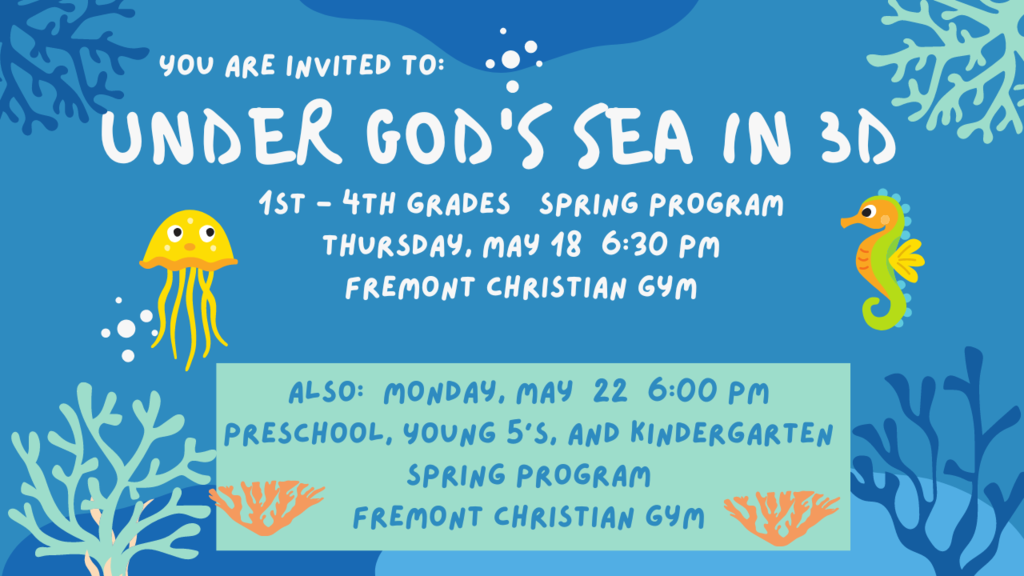 5th - 8th Program night with Band, Choirs, and Dance Team. Great ways to give honor to our God by using our talents and abilities!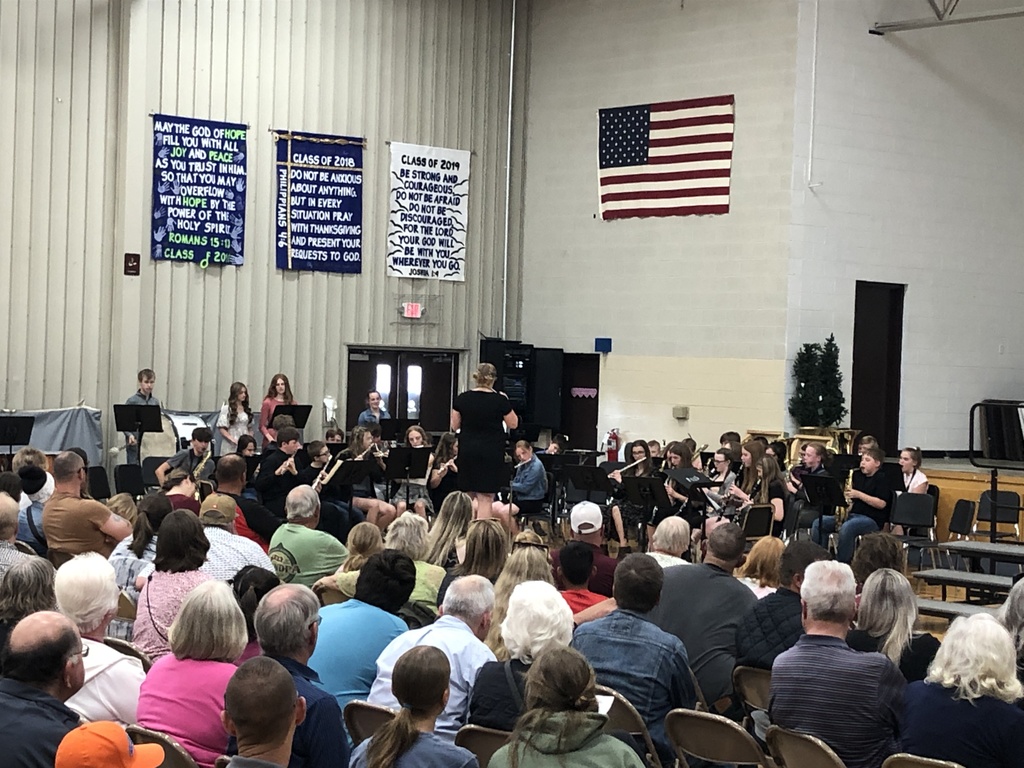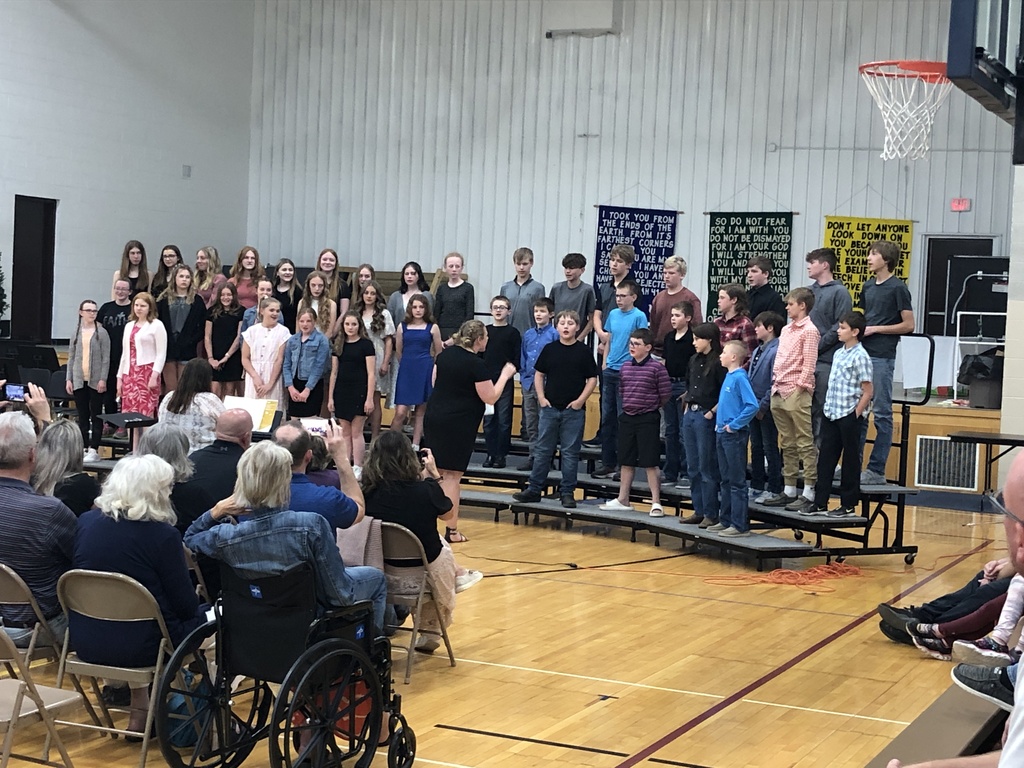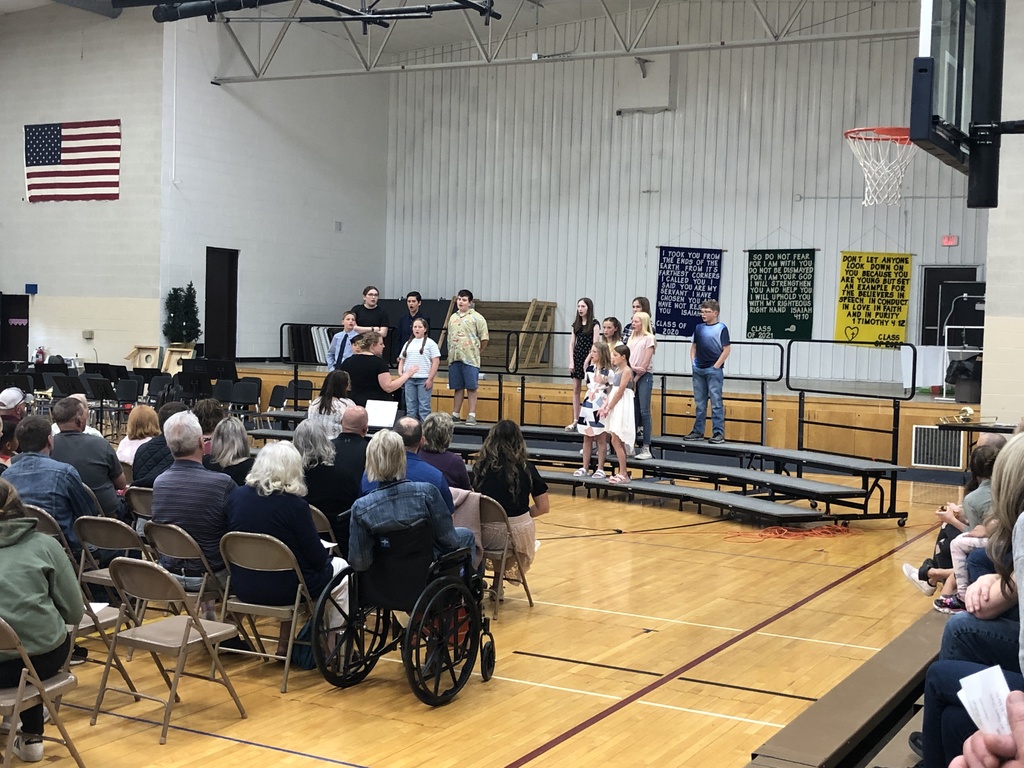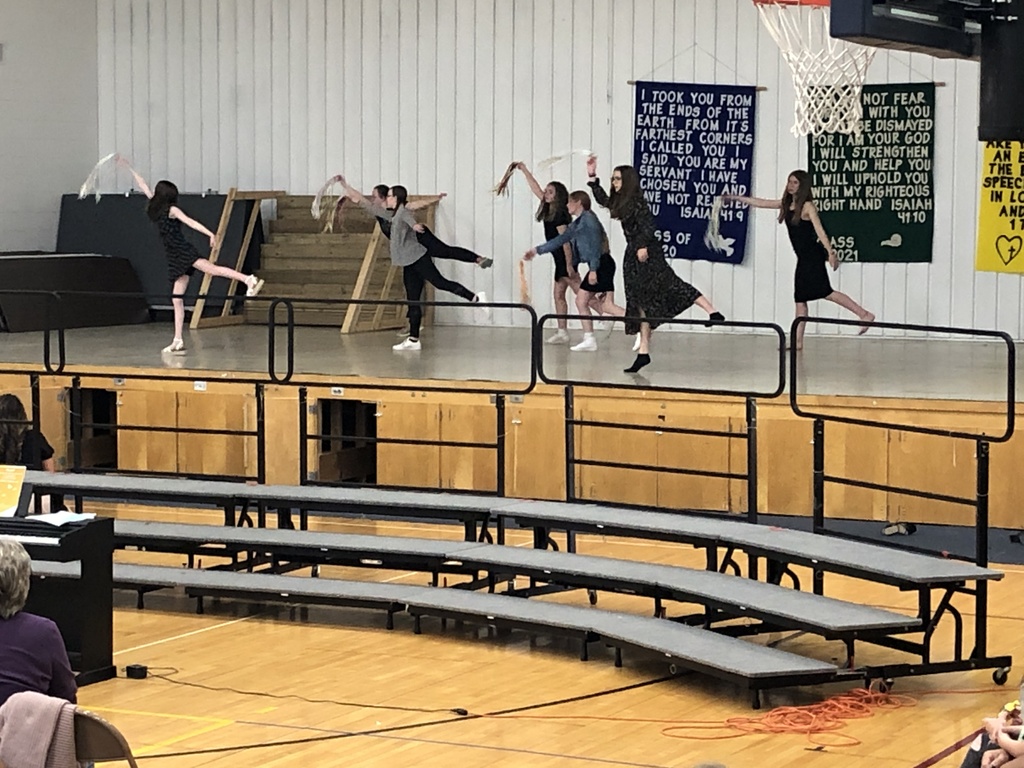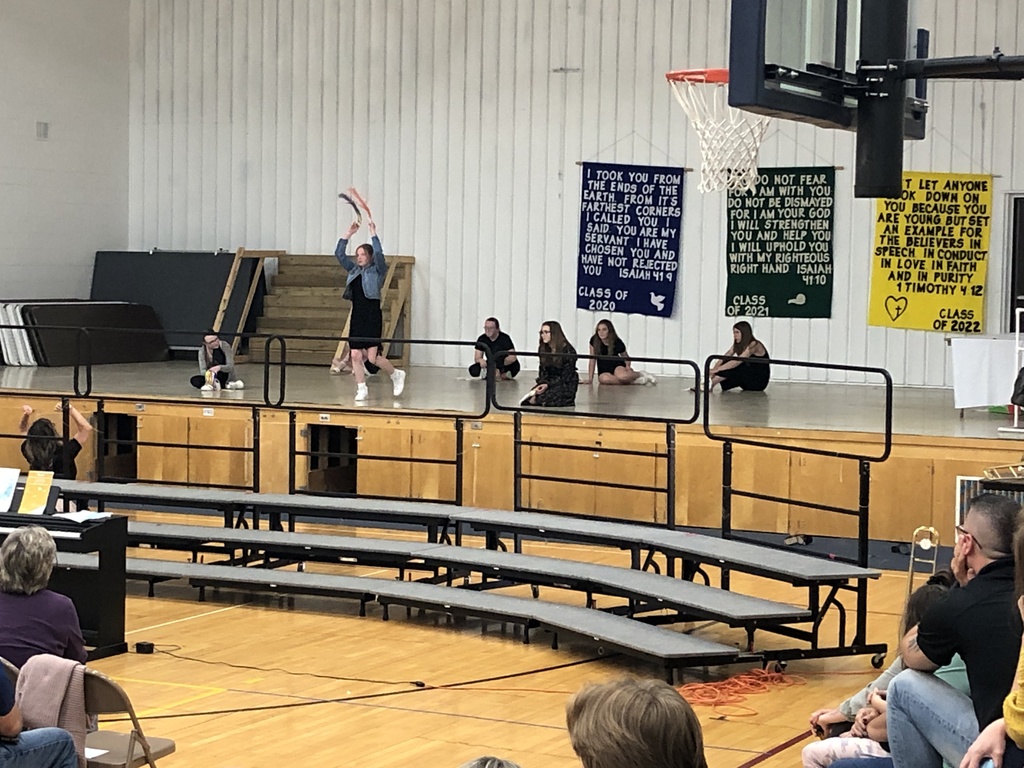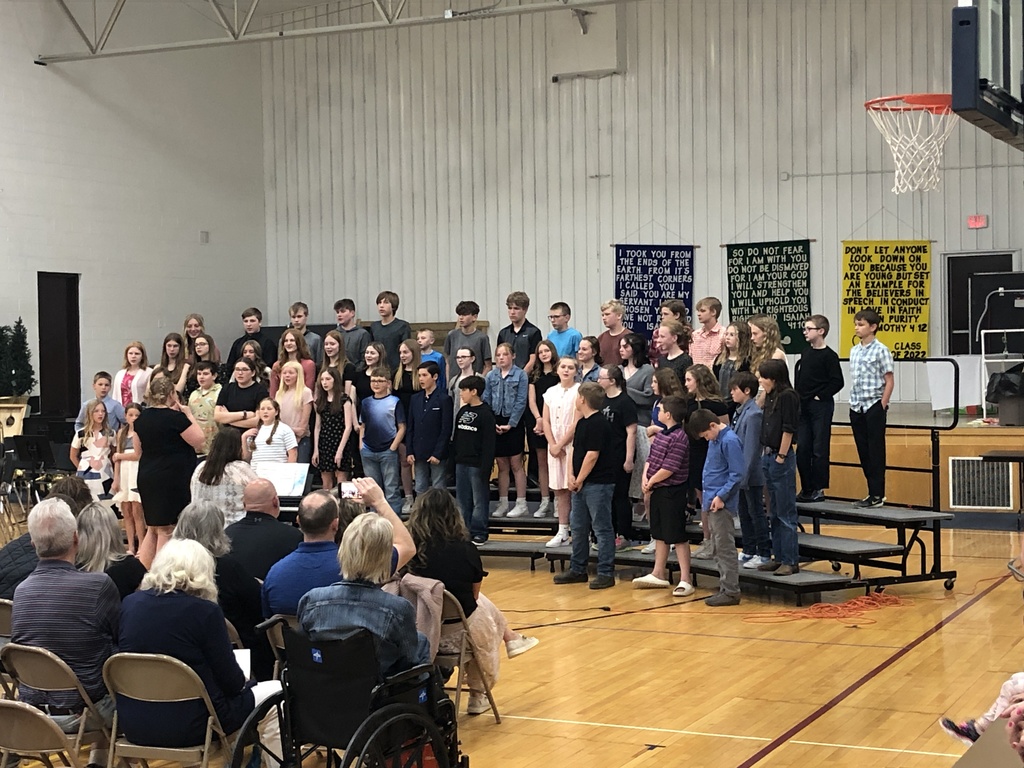 Buddy Friday: Kindergarten and 5th Spanish: We were being courageous designers and joy-filled collaborators working together to build towers with pasta and marshmallows. We made plans and foundations, worked together, and at the end, we reflected on what worked and what was a challenge!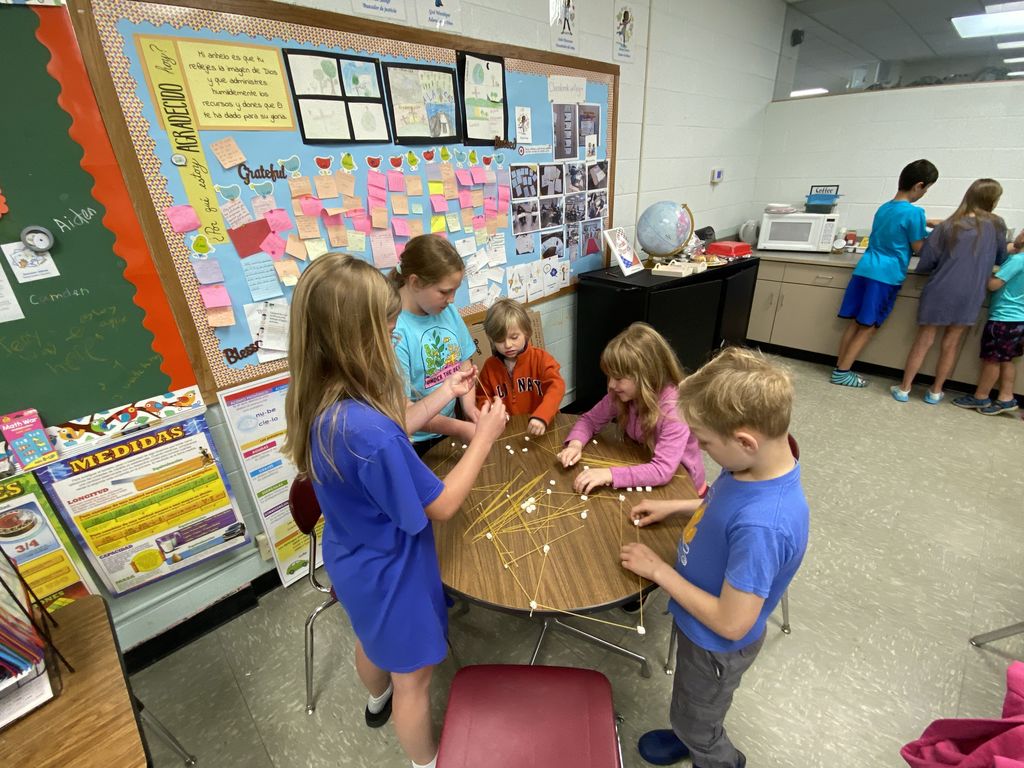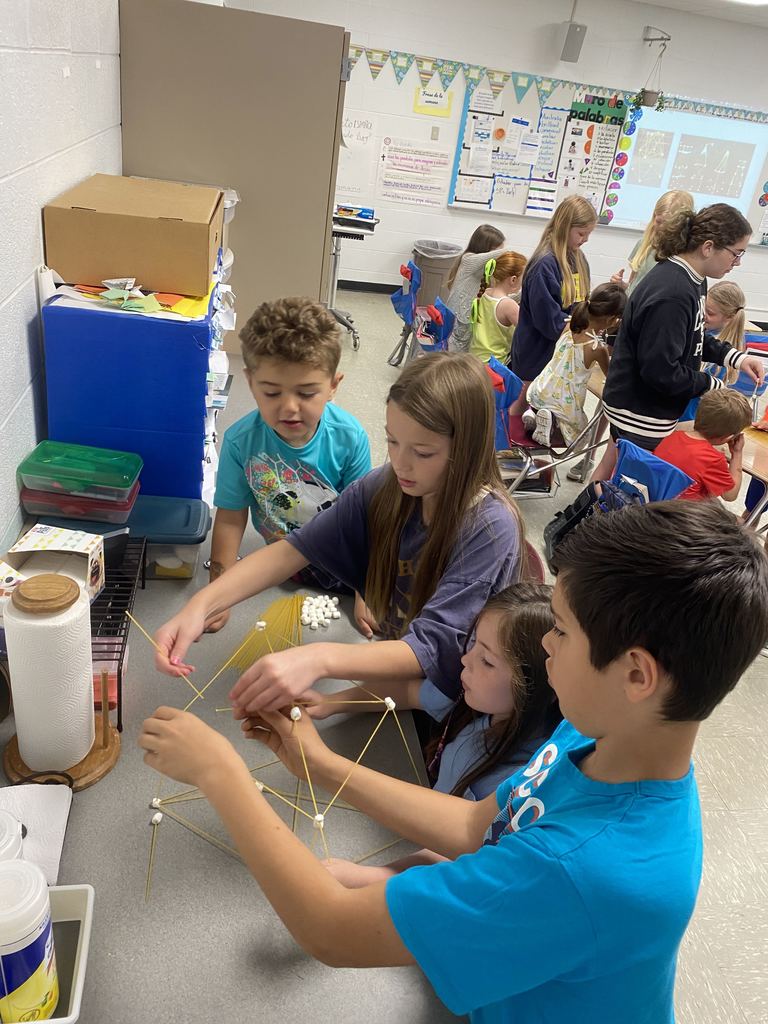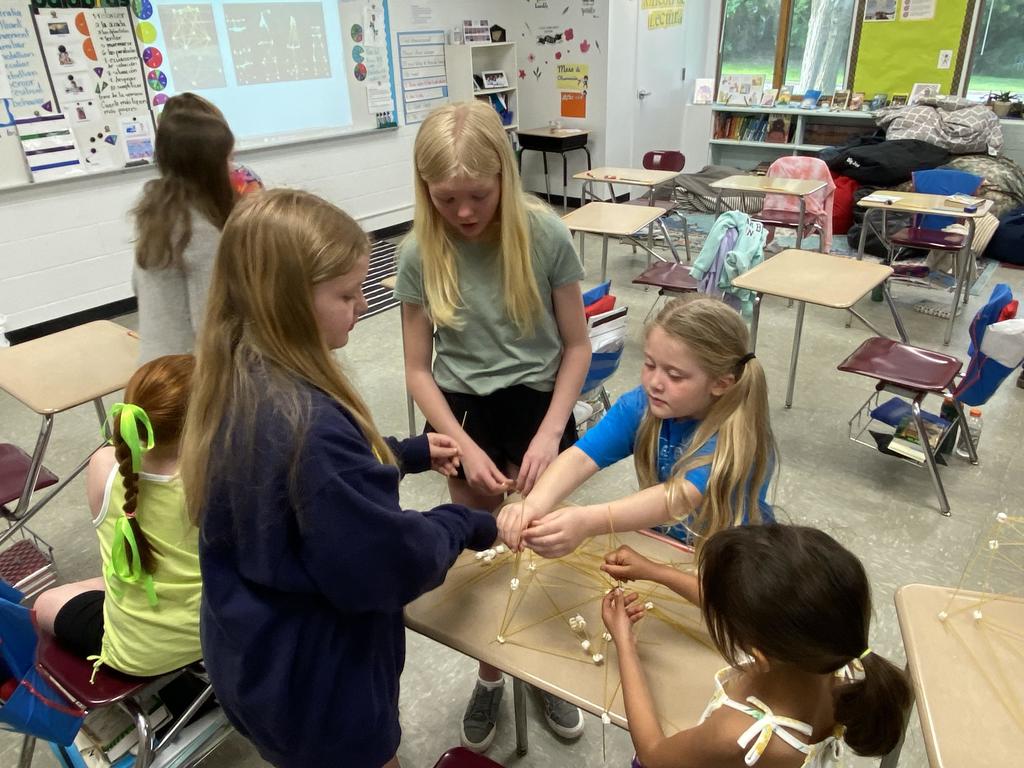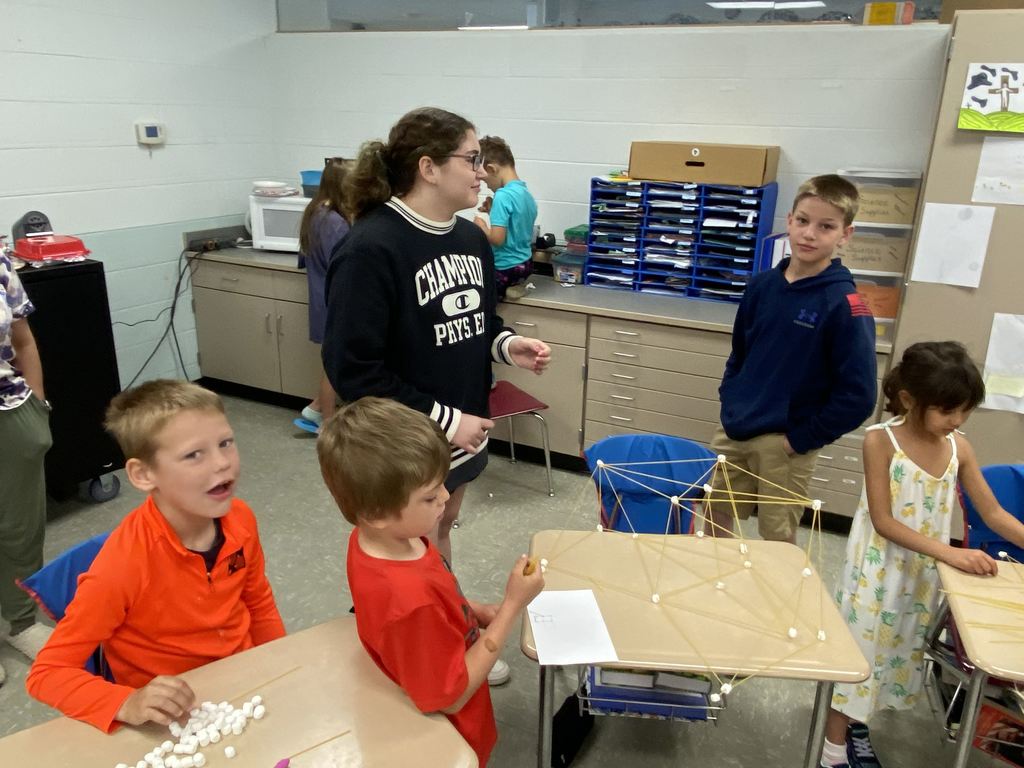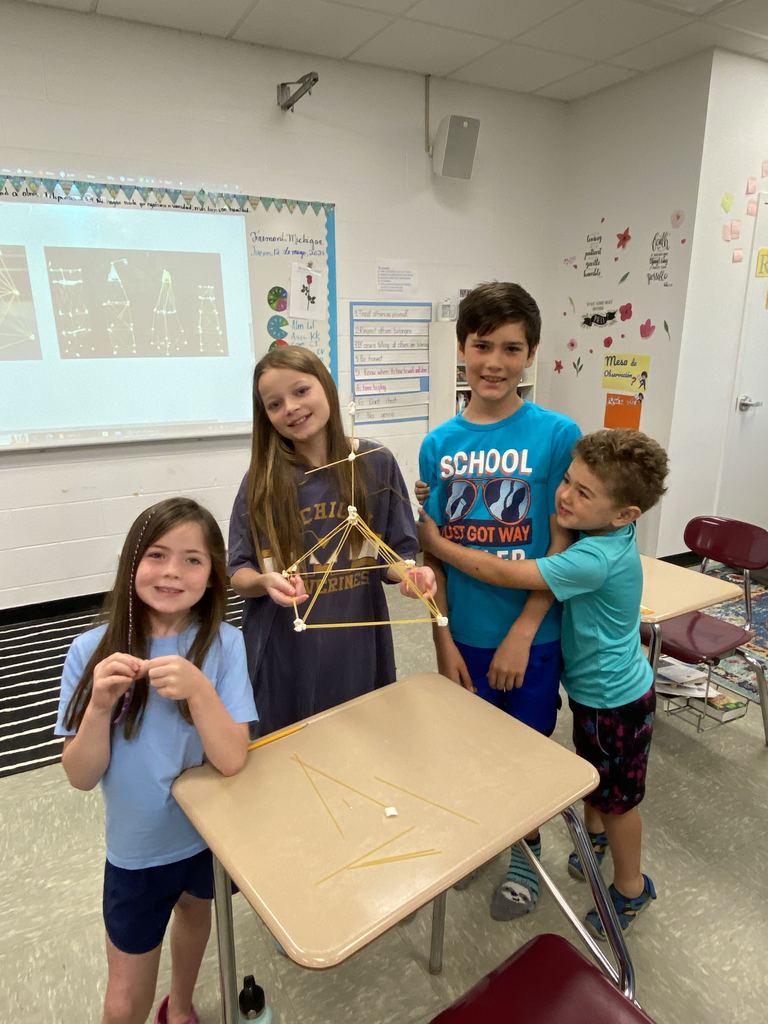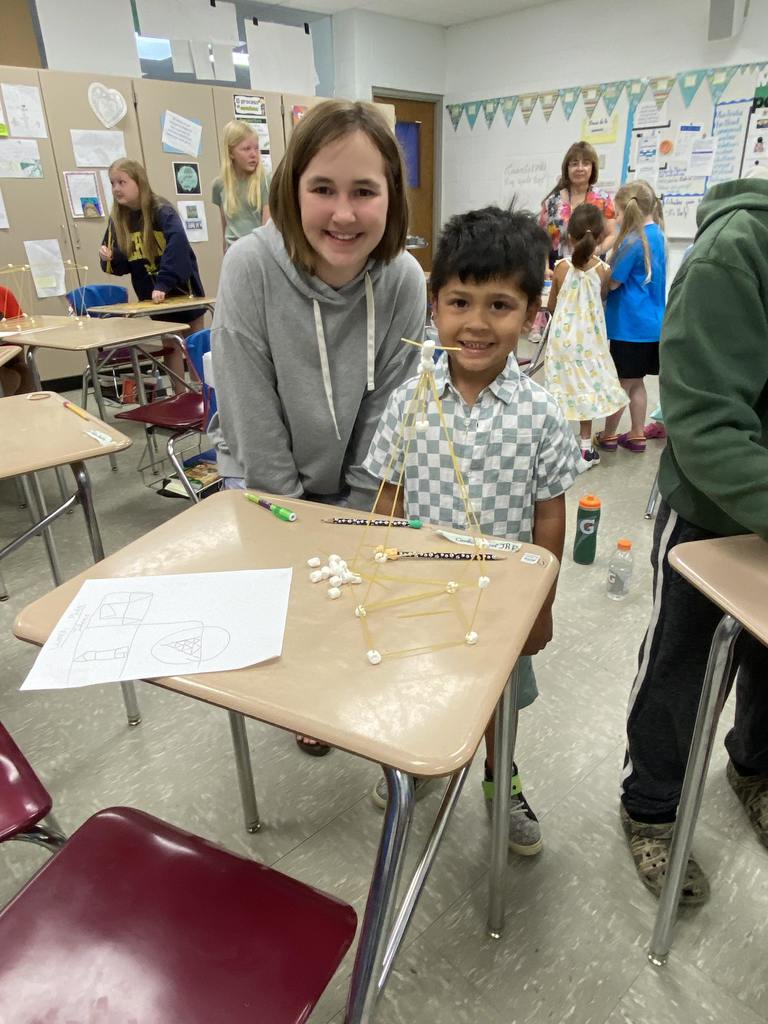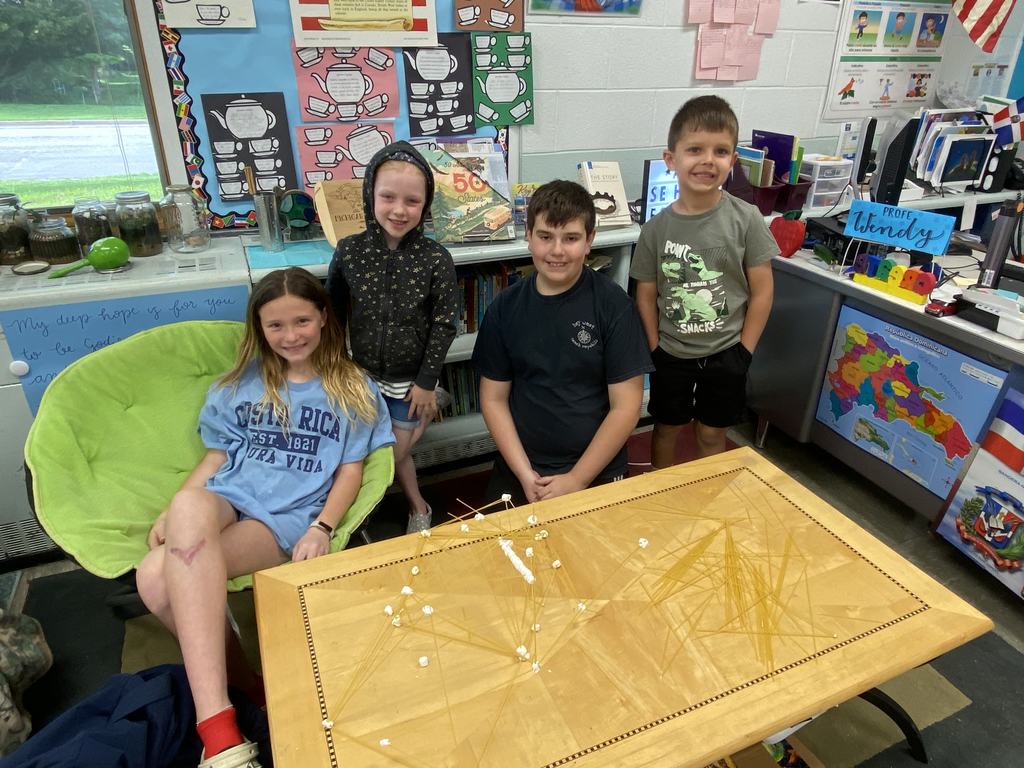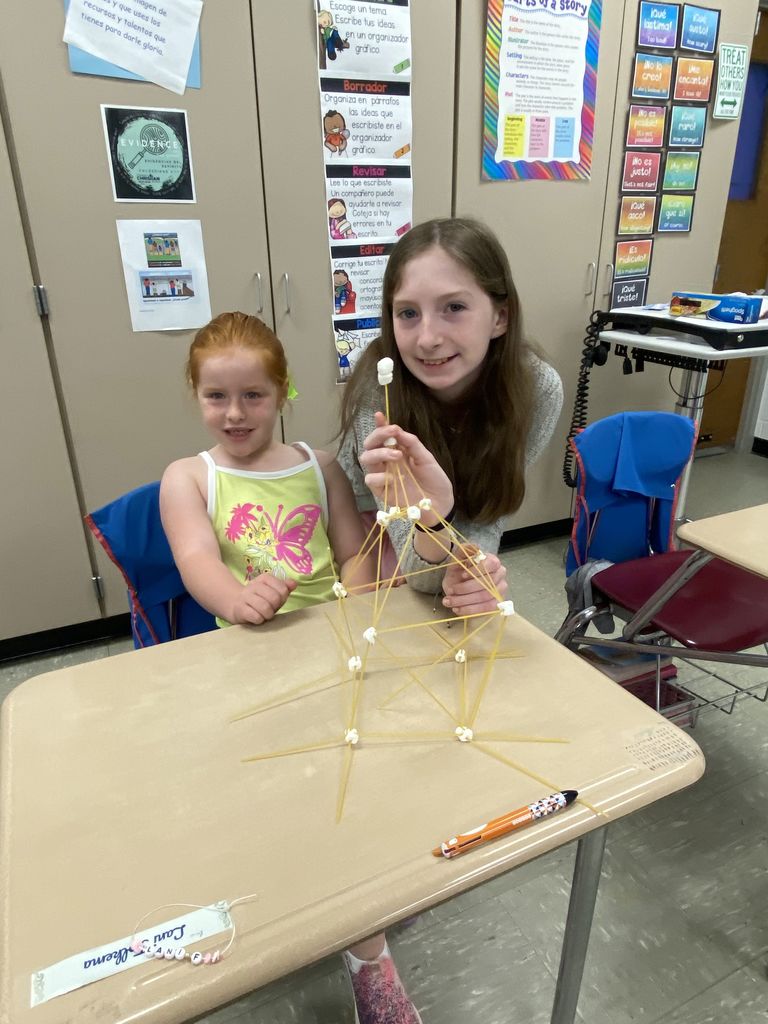 Buddy Friday: 1st and 6th grades - We talked about being a community builder and good sportsmanship. Then we put it to practice by playing kickball! We end with popsicles and bubbles! It does not get better than that!!! 😊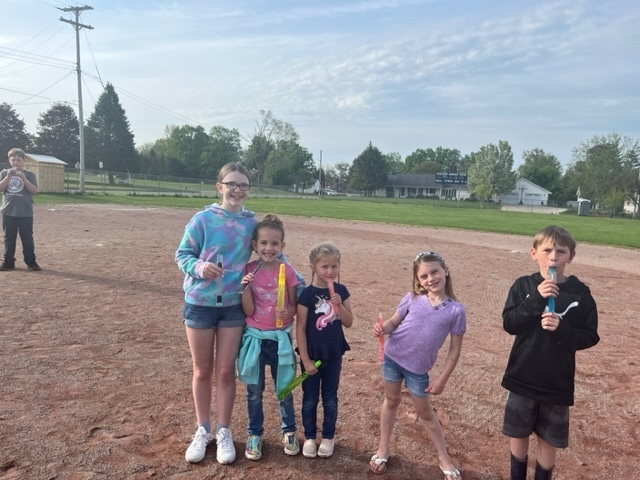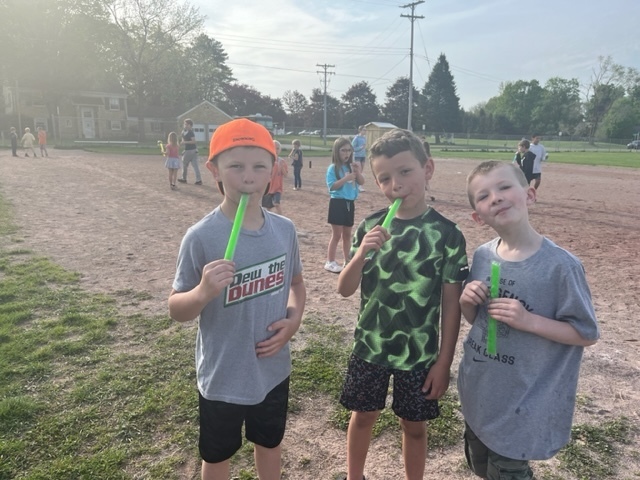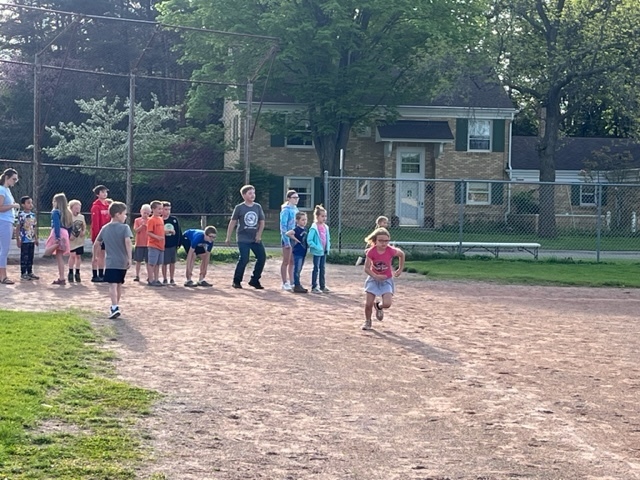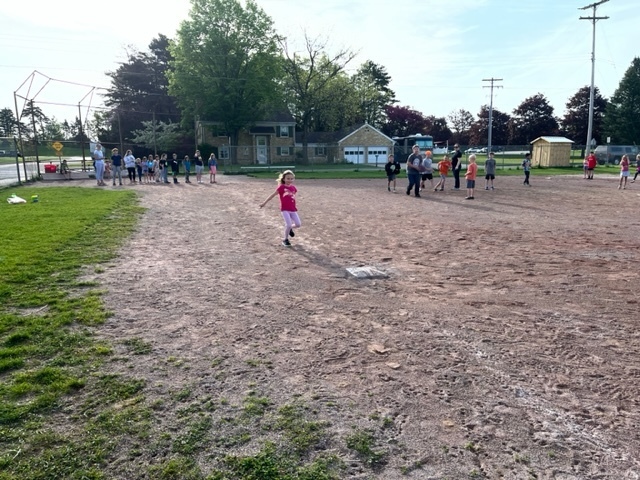 Elementary Chapel today was hosted by the 2nd grades and Kindergarten. They talked about our theme this month: Serving and Loving. The different classes talked about the service projects that they were involved in this year, and Miss Durham shared about her future missionary trip to Prague, Czech Republic, to serve Jesus. Mrs. Yonker's class led us in a song about "Learn it, Love it, Live it!" We also saw a video of pictures of the many serving happenings that our students, classes, and school has been involved in this year. We praise God that we can learn about him, and serve him and show love to others!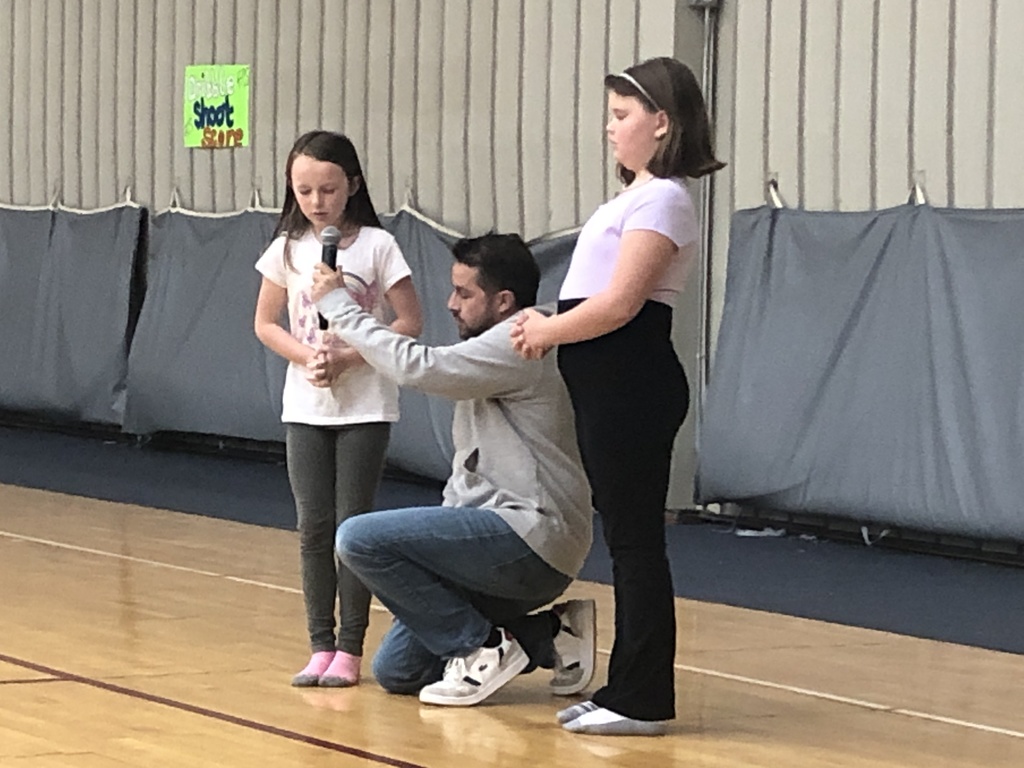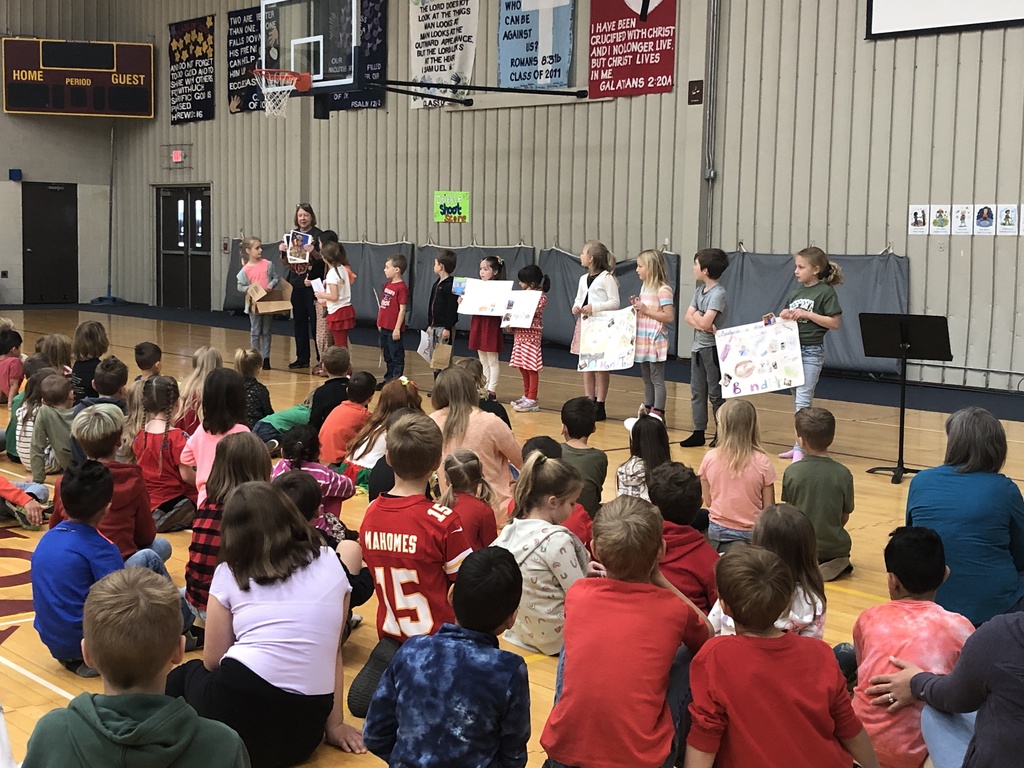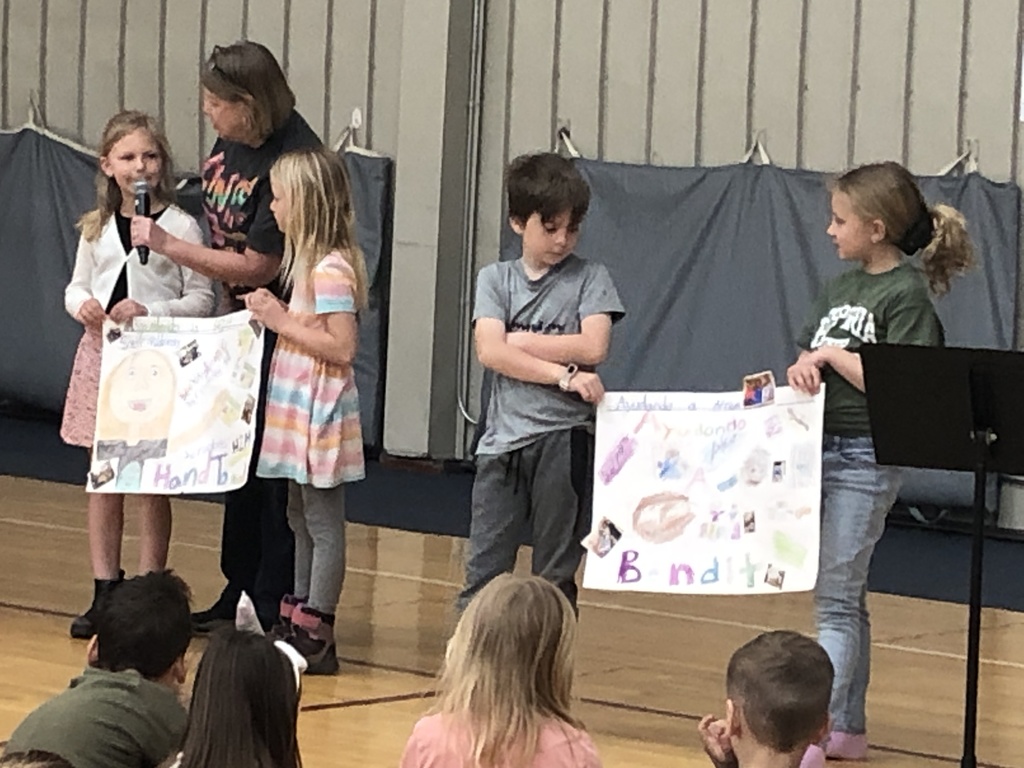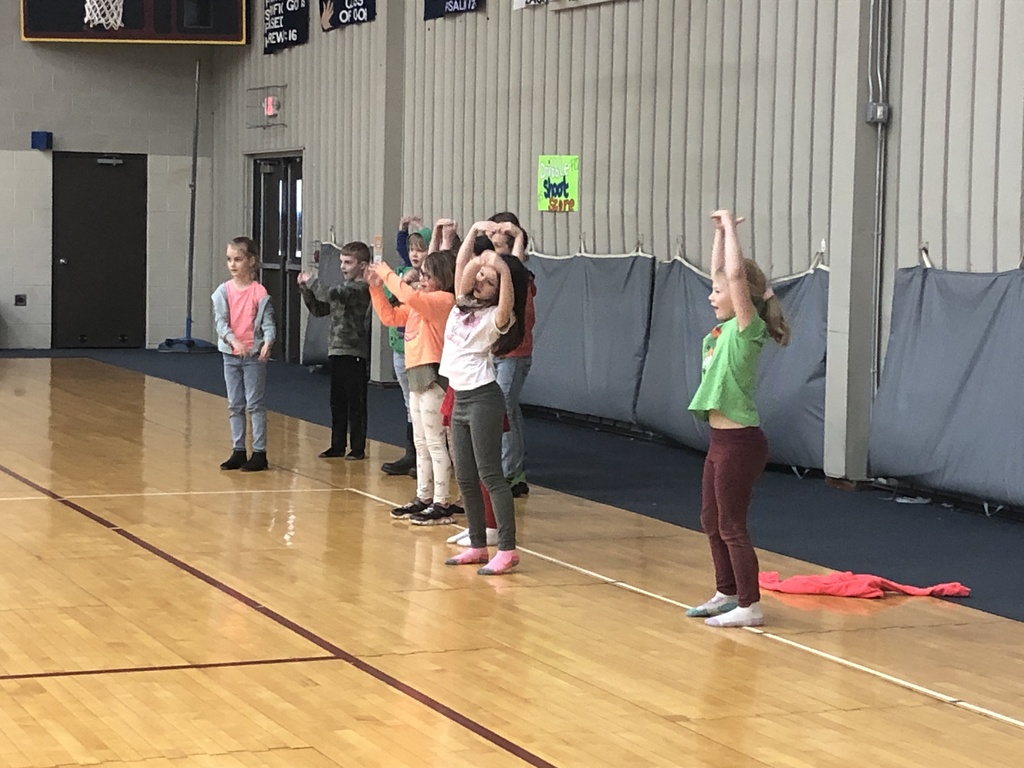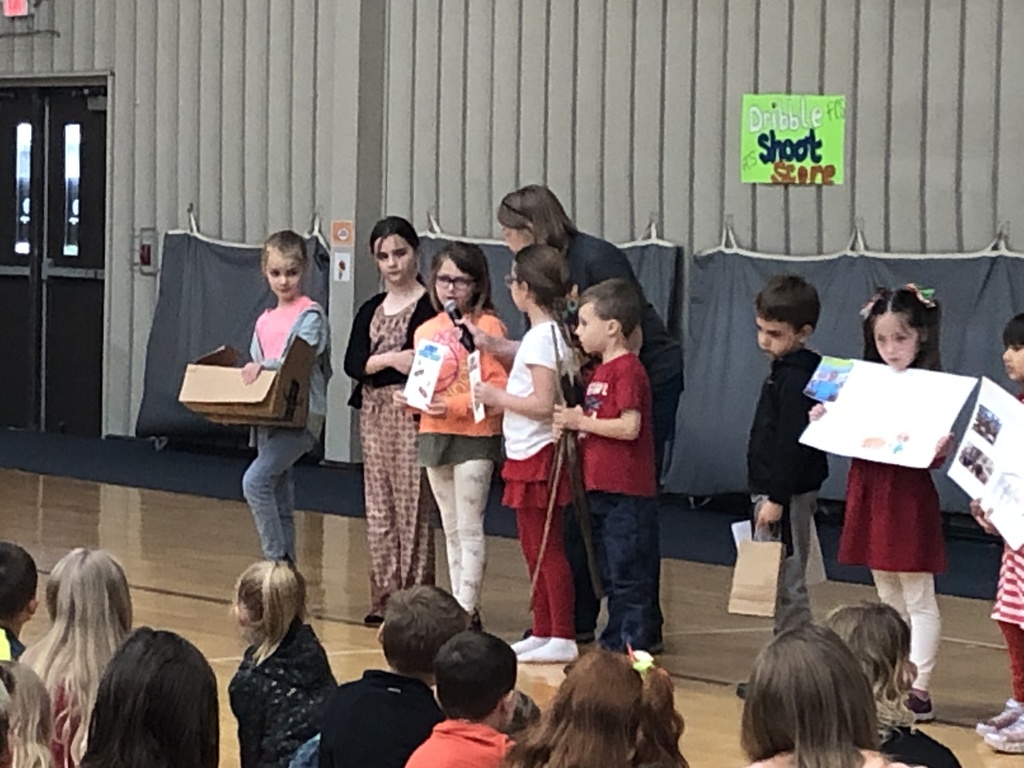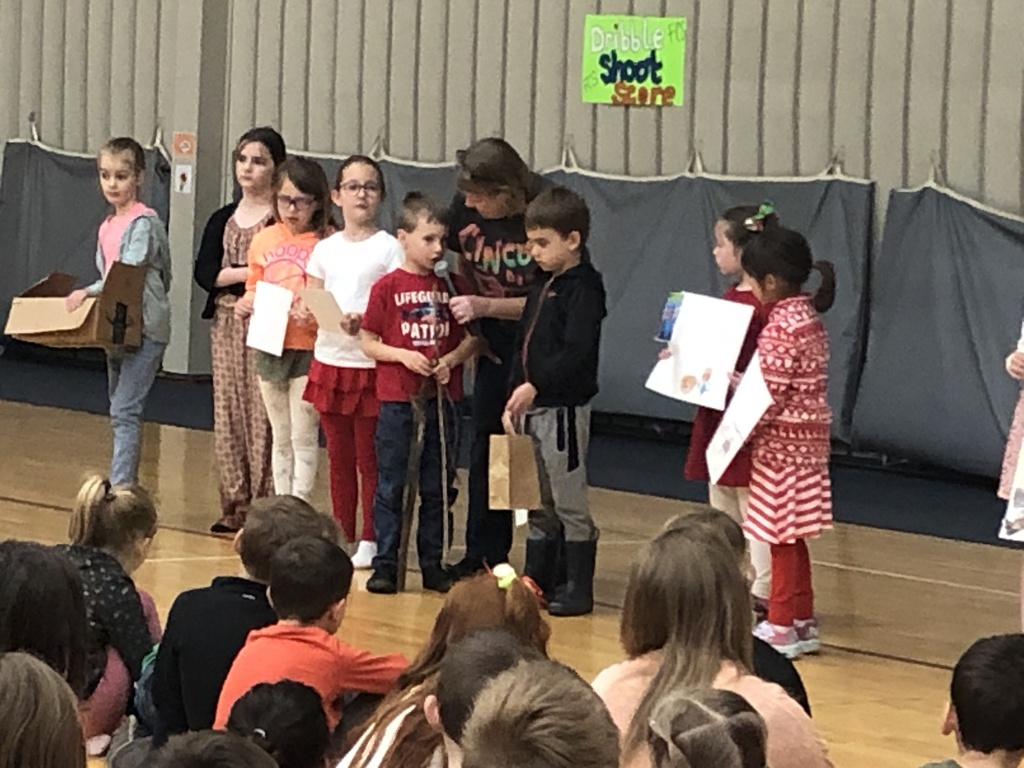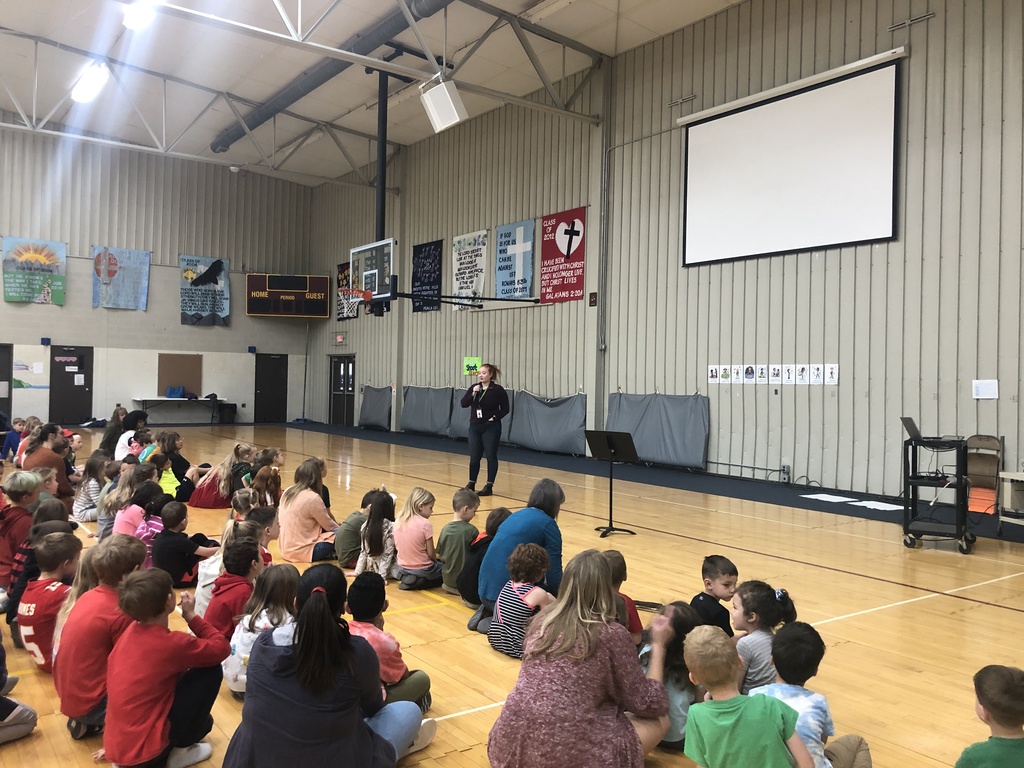 The SI 1st Graders were assigned 1 or 2 friends from Guatemala. Each child has the chance to write a book to their Guatemalan buddies and buy them shoes. They now are taking time after their lunch to pray for their Guatemala friends! Here is a note from the teacher: "I am just amazed at how the Lord can use these little ones to make an impact in the world for Him! They are loving to show God's light to others. In their own words: 'Nosotros podemos hacer a esos niños sentirse especiales porque ellos son creados espciales.' (We can make those children feel special because they are created special.) The sweet prayers of children! What a special bunch!!!"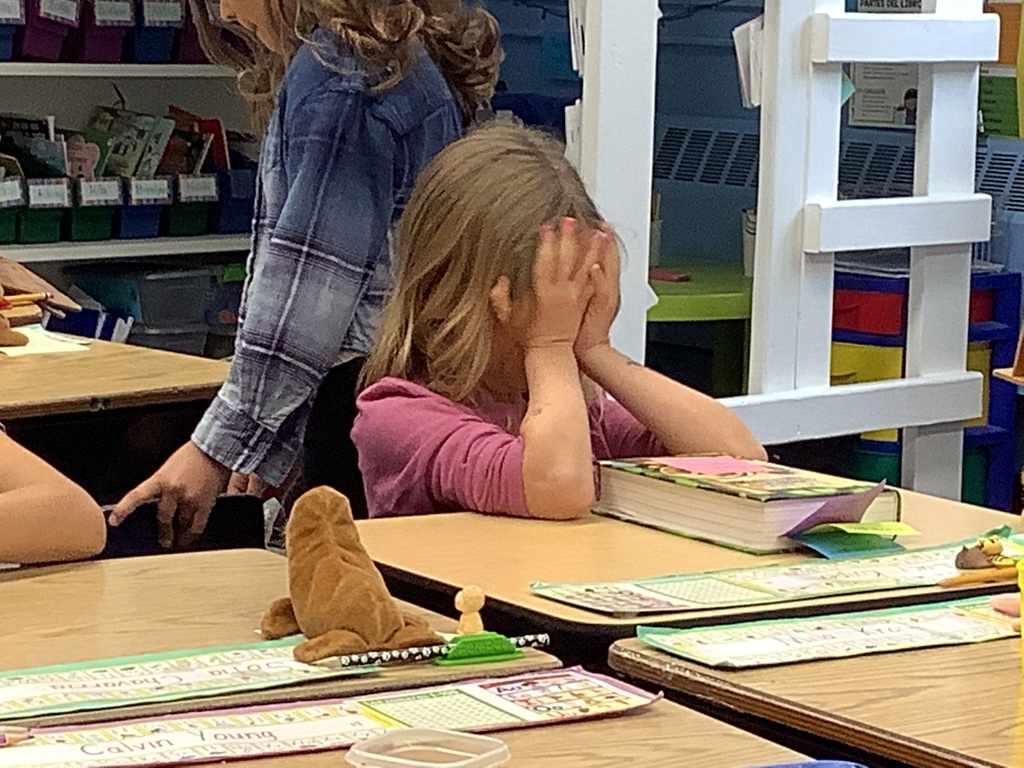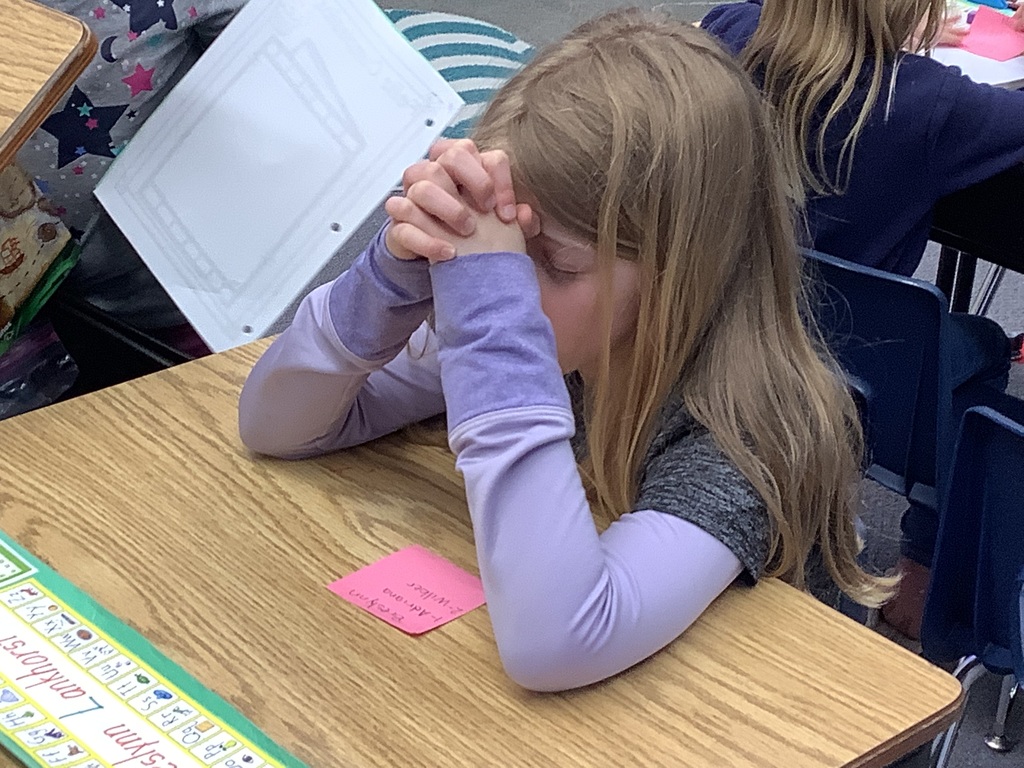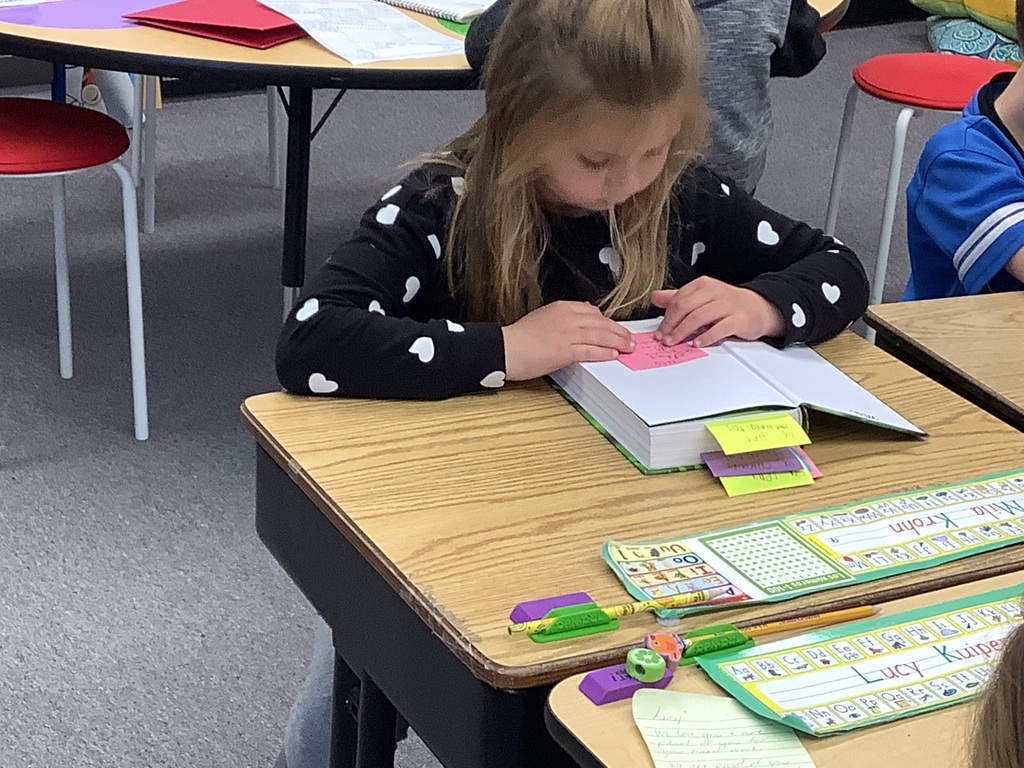 Friday Family Groups: Today we met with our groups to talk about perseverance. In our circles, we talked about frustrations, feeling like giving up, and what God says about persevering. Gal. 6:9 tells us "Let us not become weary in doing good, for at the proper time we will reap a harvest if we do not give up." One of our activities was to try to get a frozen penny out of an ice cube with limited tools. We then talked further how we felt and acted during that, and then we wrote on a star a dream or goal that we could hope to achieve with God's help.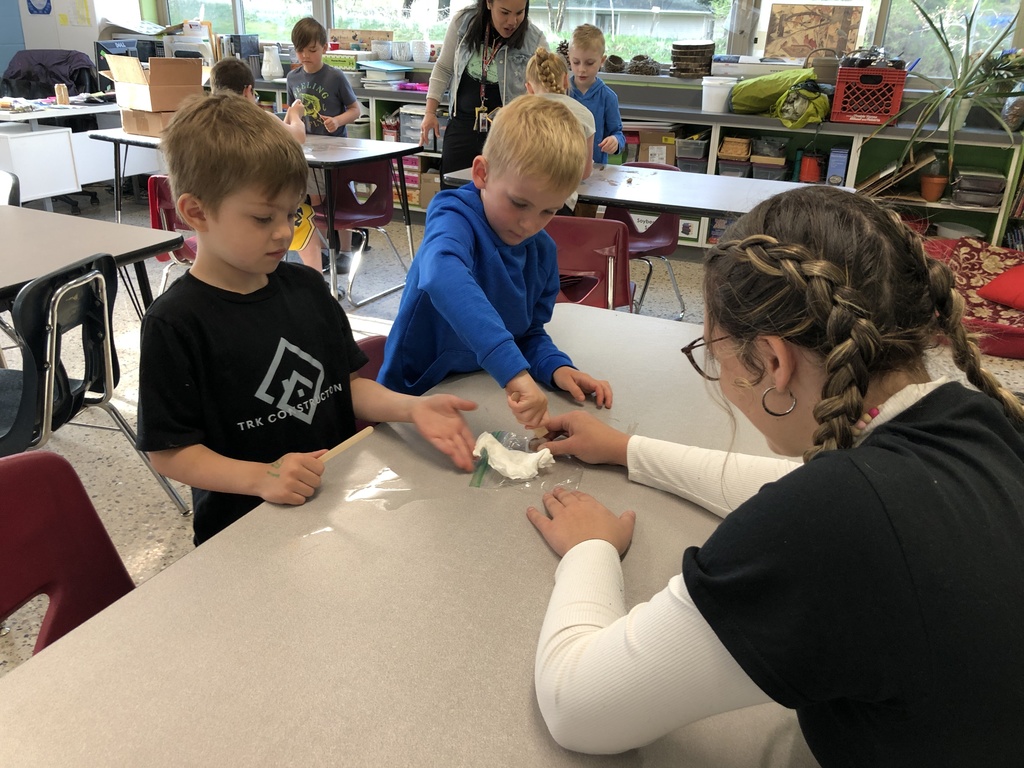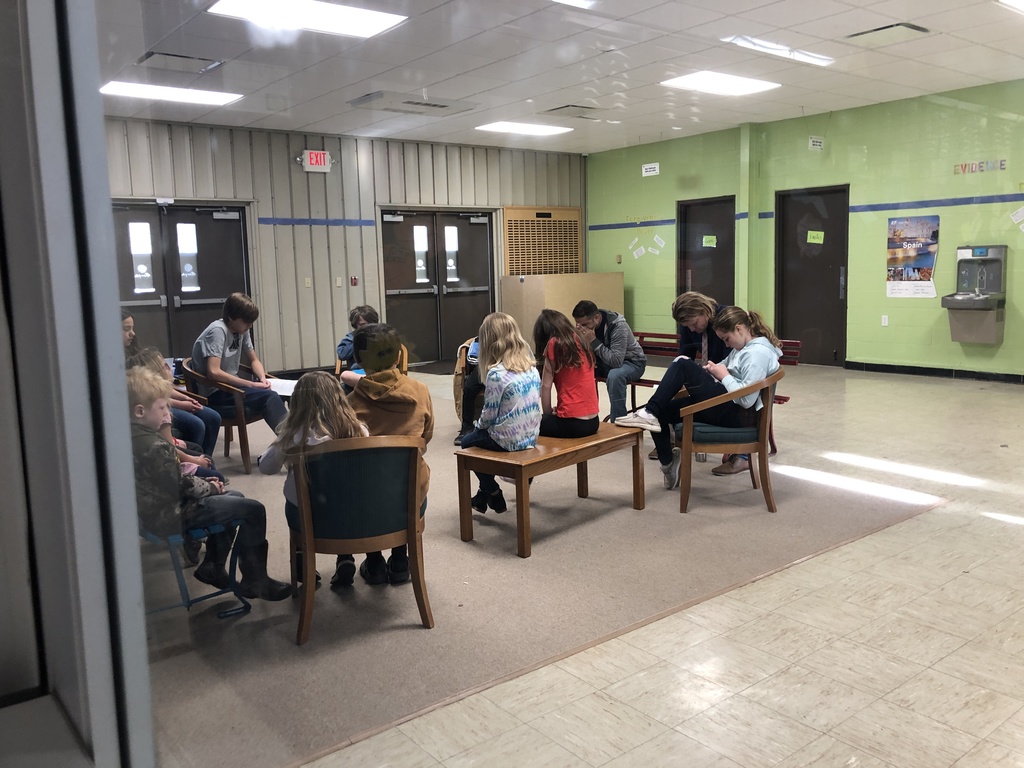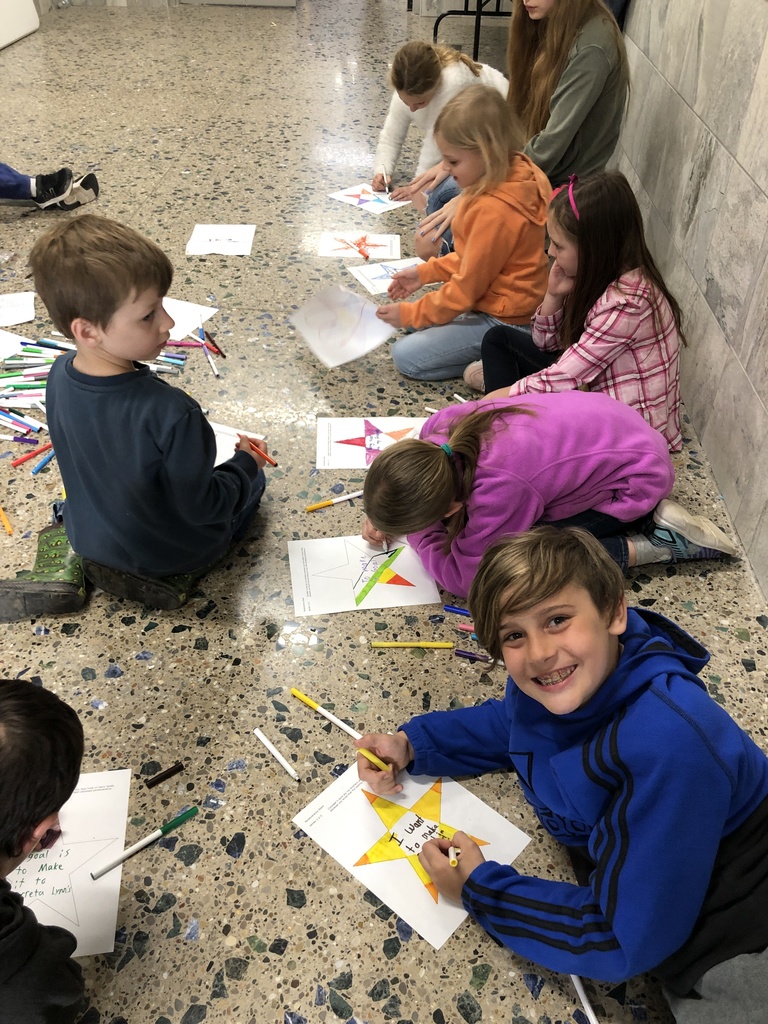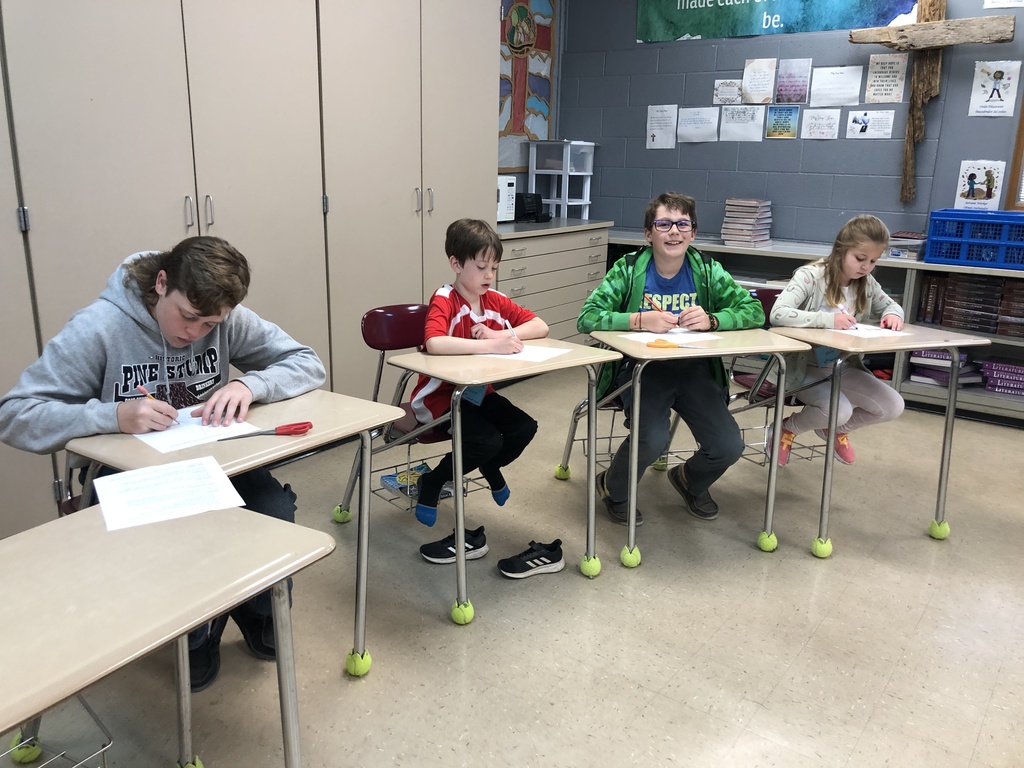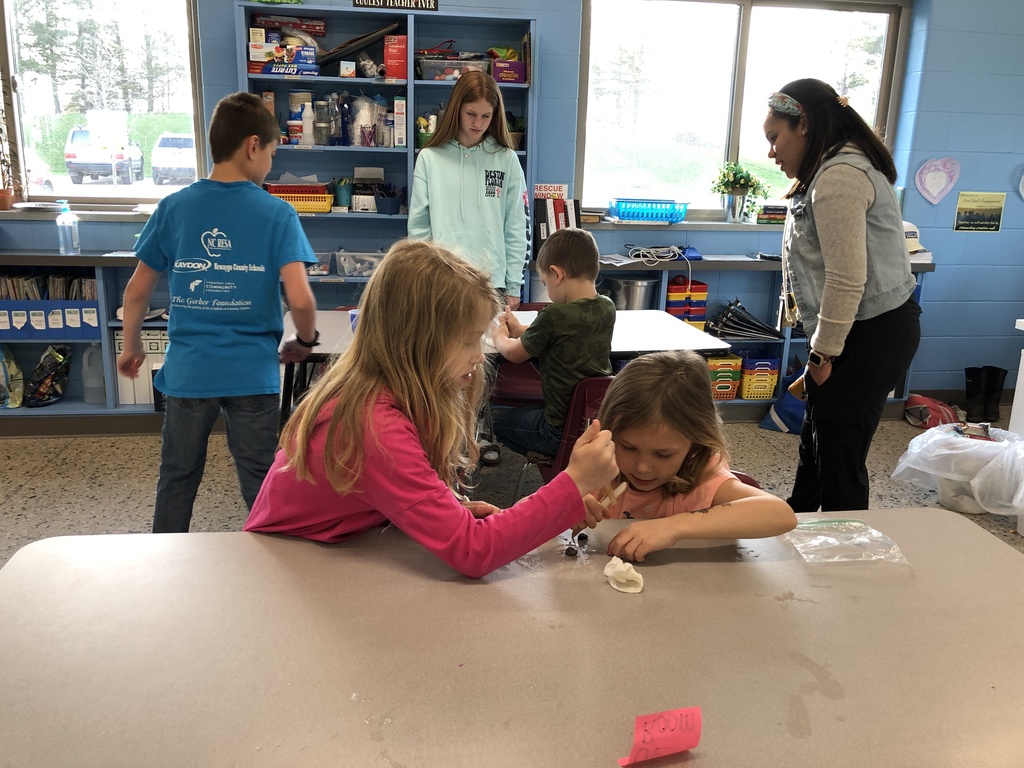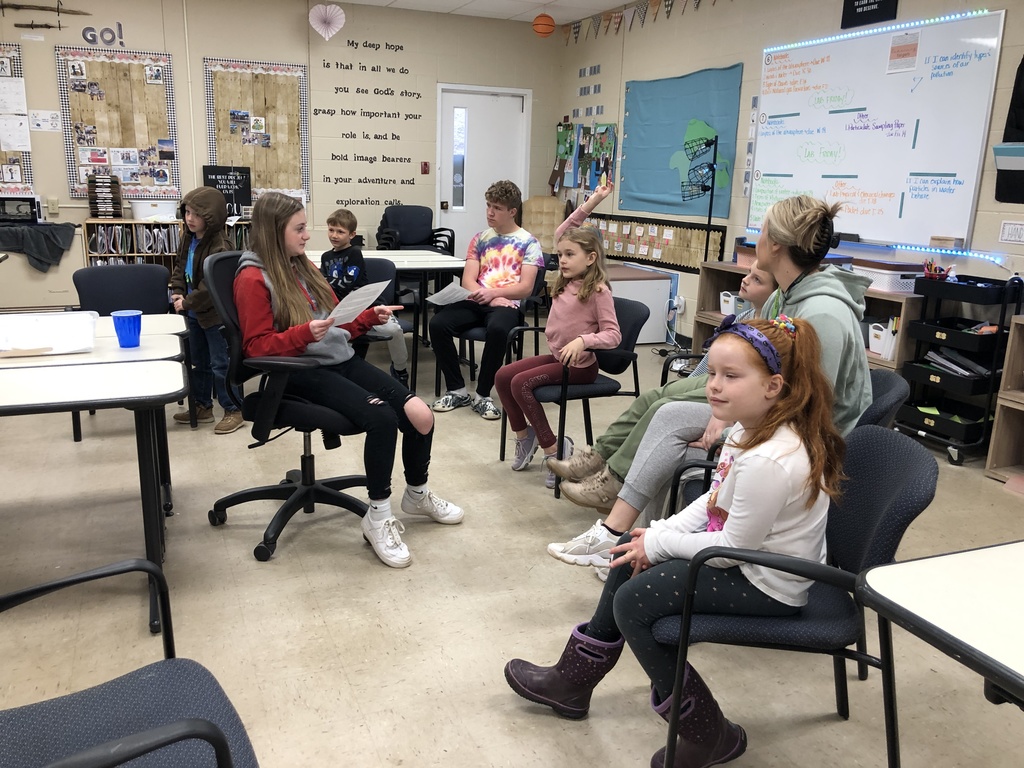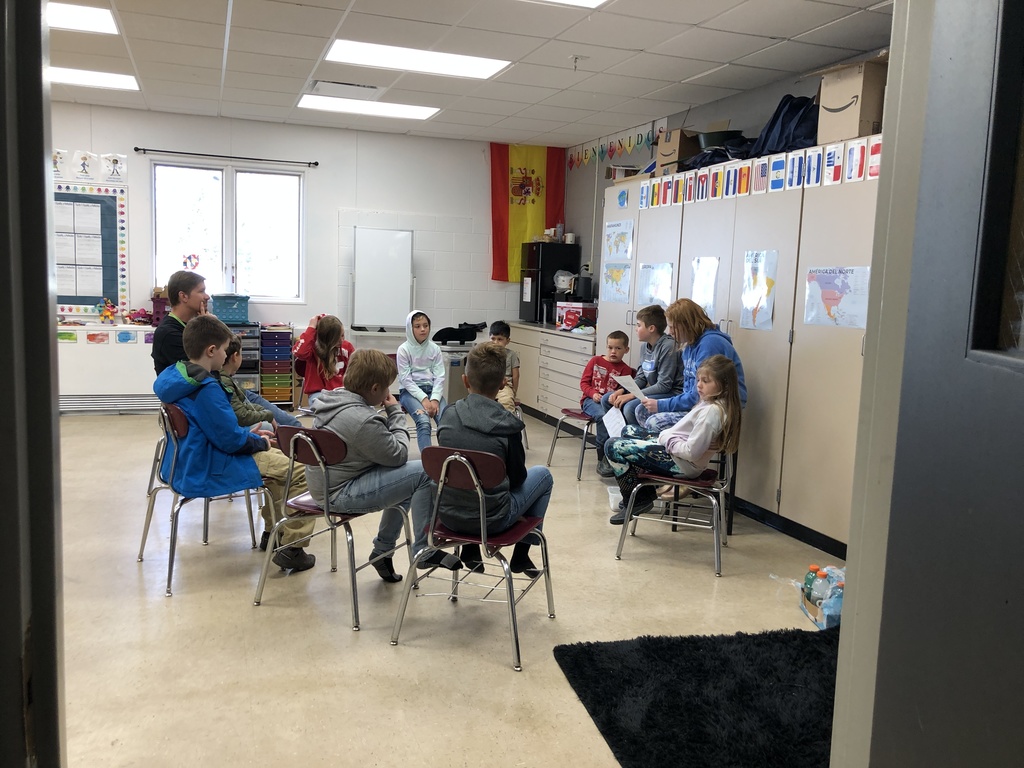 Chapel Friday: Evidence of the Spirit: Humility. Adam Forbes from Harvest Church shared with us about "Thinking of yourself less, and think of others more." Our theme verse is from Phil 2:3-4 " Be humble, thinking of others as better than yourselves. Don't look out only for your own interests, but take an interest in others, too." We were challenged in humility when we are with our siblings, families, or the people in our classroom. We sang some songs in worship and remembered that we can build our lives on Christ's firm foundation, and he will never let us down.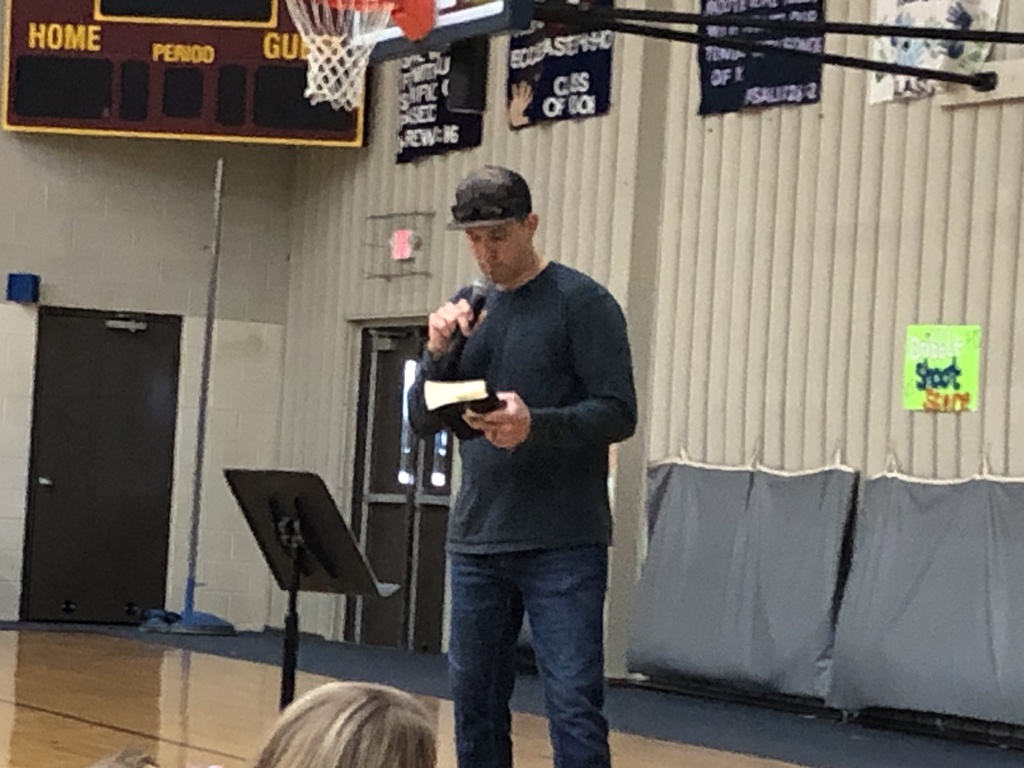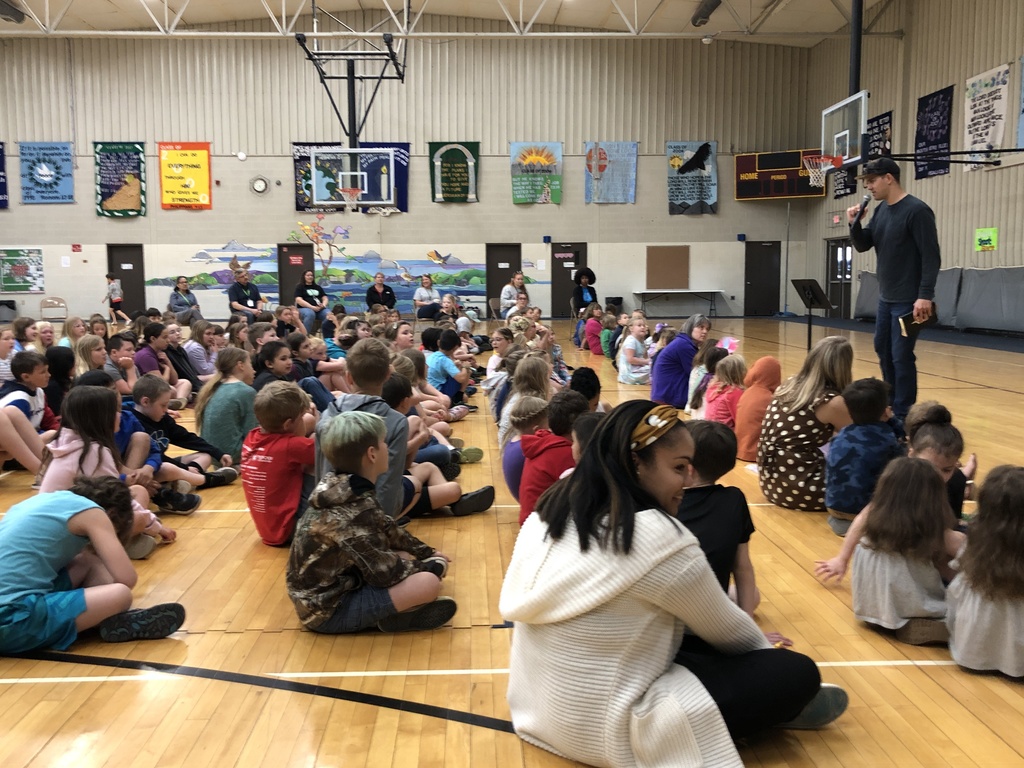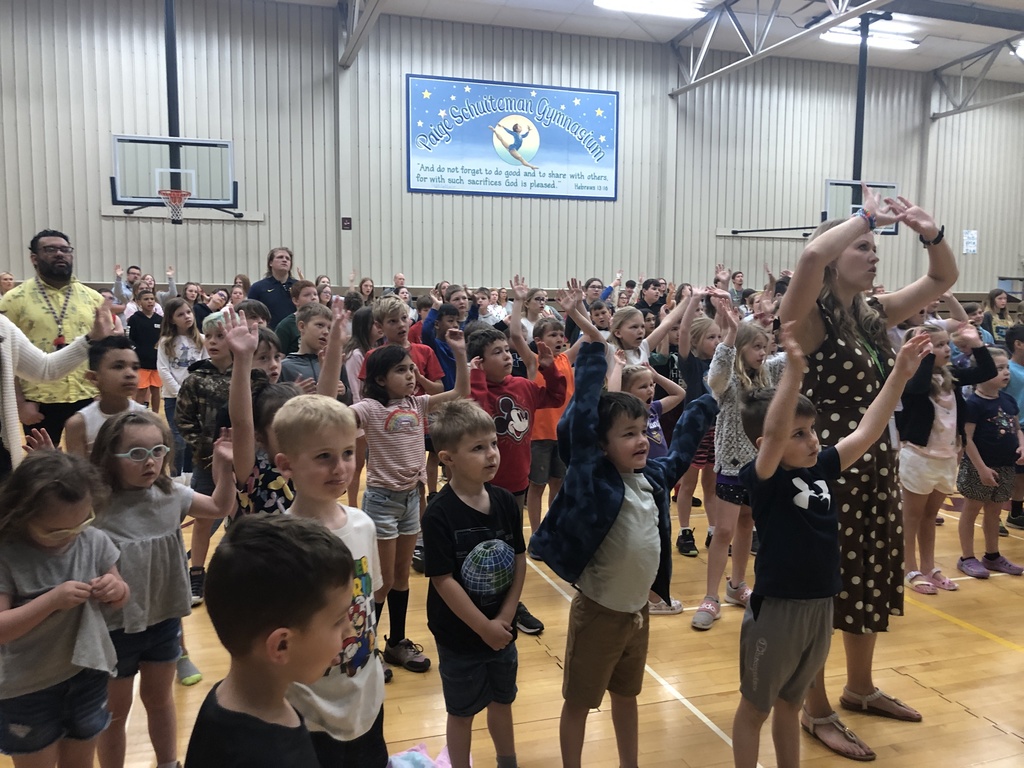 Forgiveness Rocks Chapel: This morning we remembered the truths of Good Friday and Easter in our chapel. Our focus was on Jesus's Love and Forgiveness. Our Middle School Dance Team did movements to "My Victory" by David Crowder. We sang about "Christ Alone", "The Wondrous Cross", and "Resurrection Power". We had a video about God's Story of Easter. In addition, we also had our own Forgiveness video where different students talked about salvation and forgiveness, including pictures of our forgiveness rocks that we made a few weeks ago, and we were challenged to remember about how Jesus forgives us and to forgive others.