The 6th grade class enjoying their field trip to the Air Zoo down in Kalamazoo. They learned all about forensic science through a Mystery at the Museum class where they got to see the DNA of a strawberry! Students had a blast enjoying the rides and plane simulators.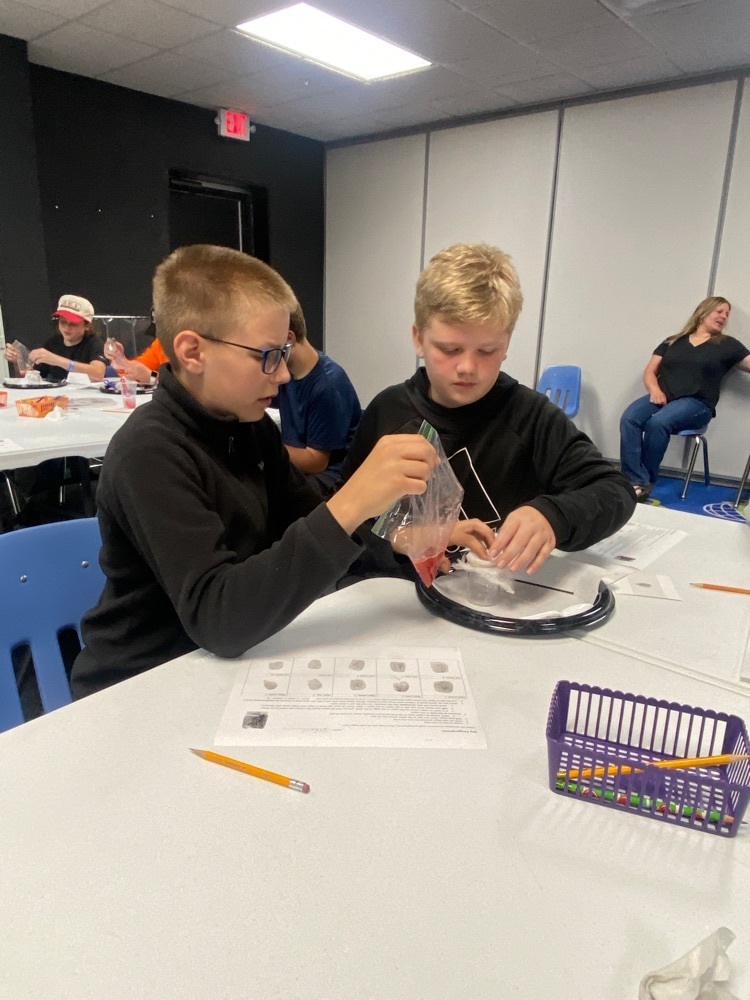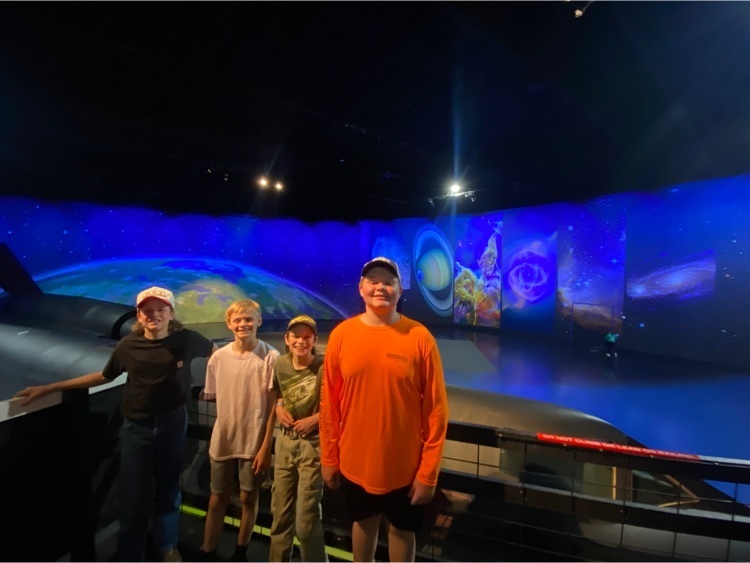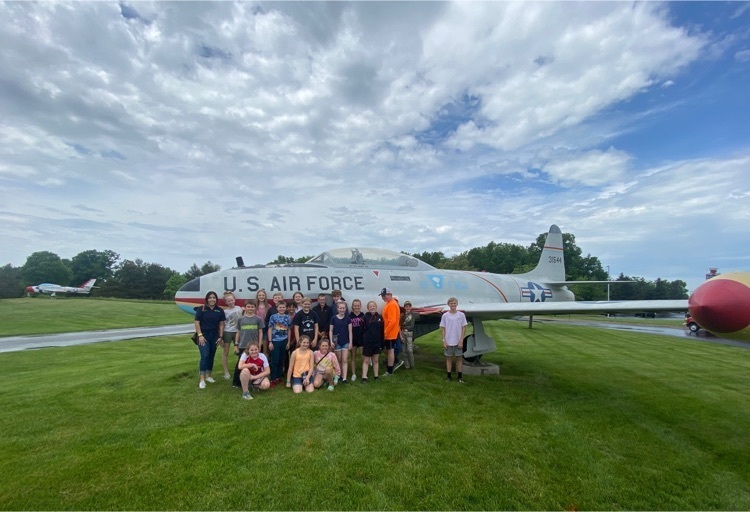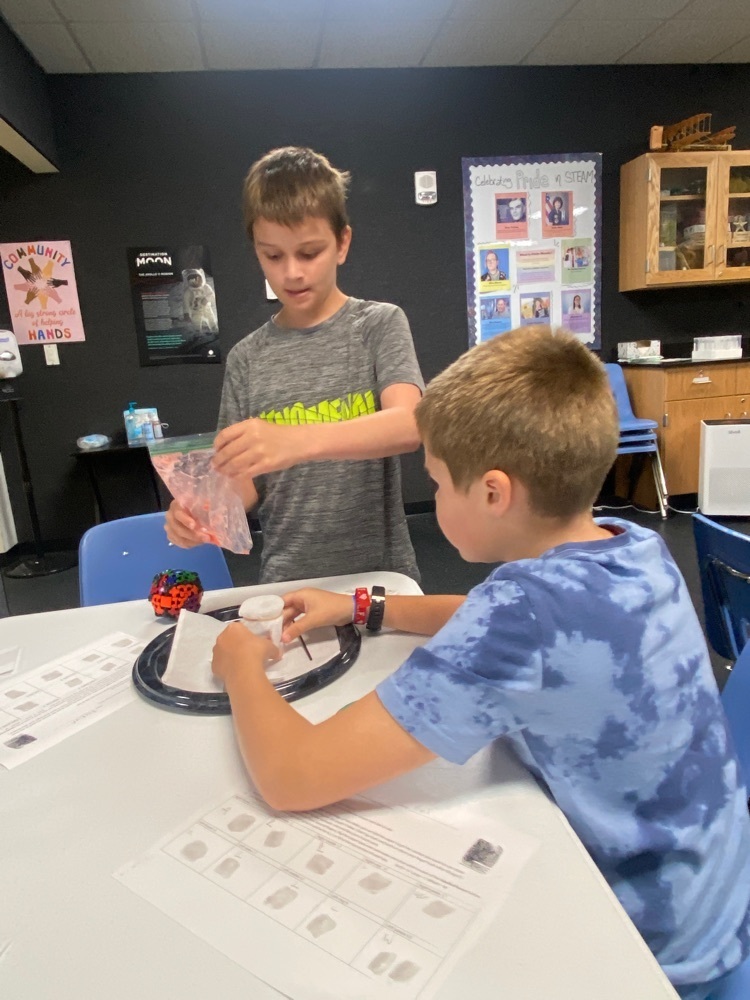 As the end of the year approaches, sixth graders reminisce on their younger years, saying goodbye to some, and welcoming other with open arms! FCS is a good place to grow❤️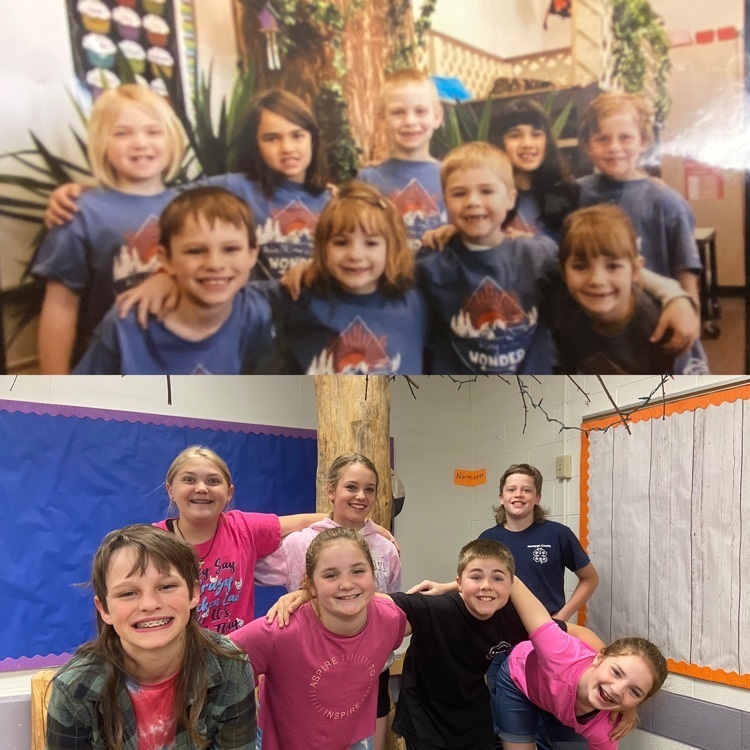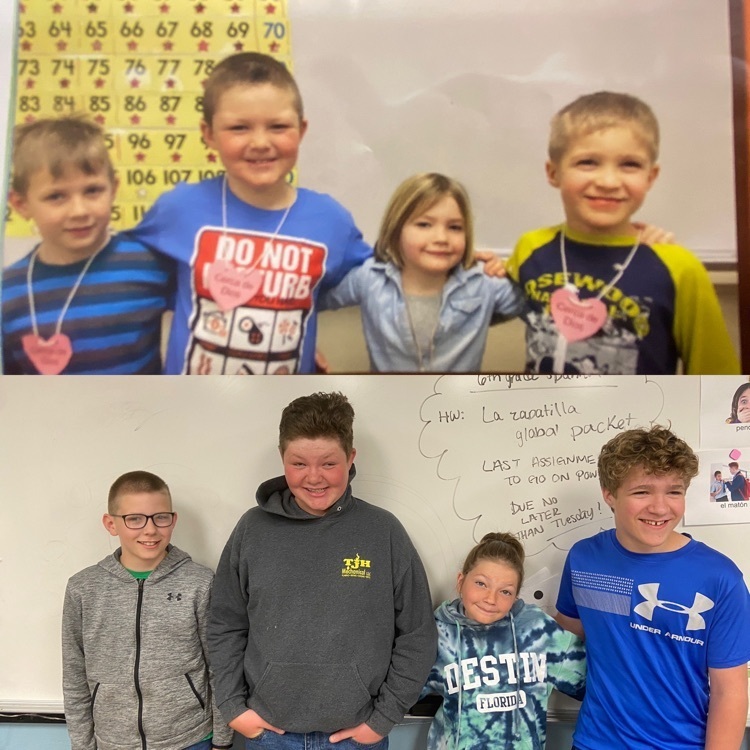 The Elementary had their last praise and worship chapel this morning. Each class had a chance to come up and lead us in one of their favorite songs. Even the Kindergarteners had the option to join their buddies that were there to lead us in "Waymaker." We reviewed about Creation – Fall – Redemption – and Restoration. To hear the voices of the children rise above the music and give praise to God is truly a piece of heaven! "For from him and through him and for him are all things. To him be the glory forever! Amen." Romans 11:36.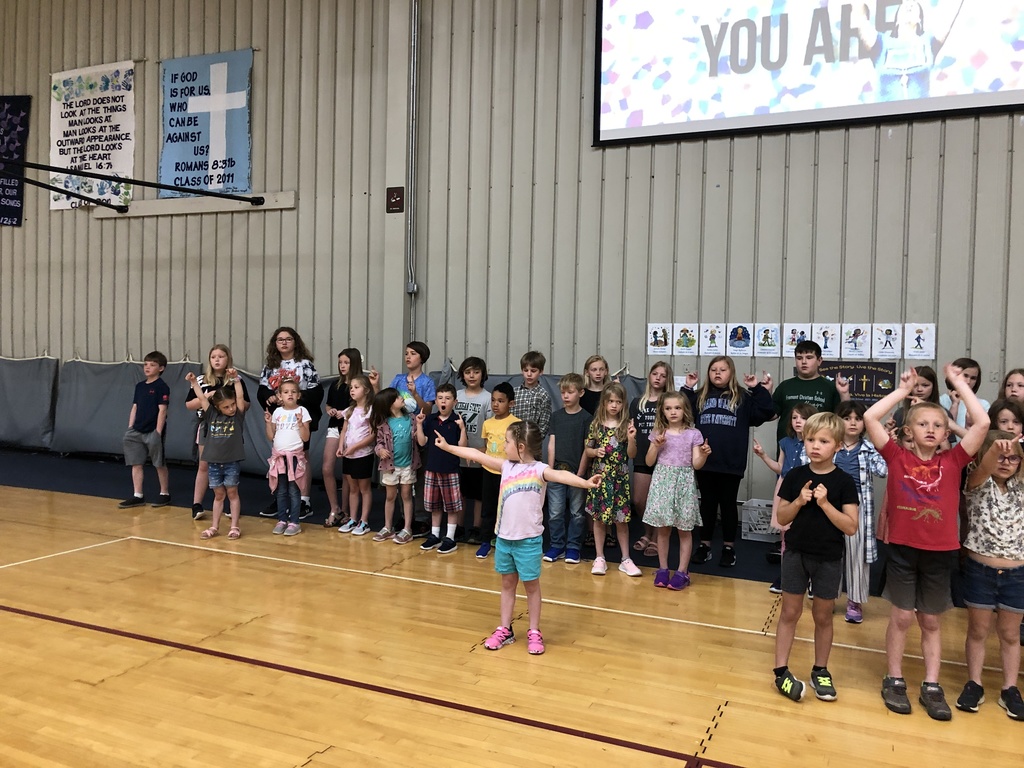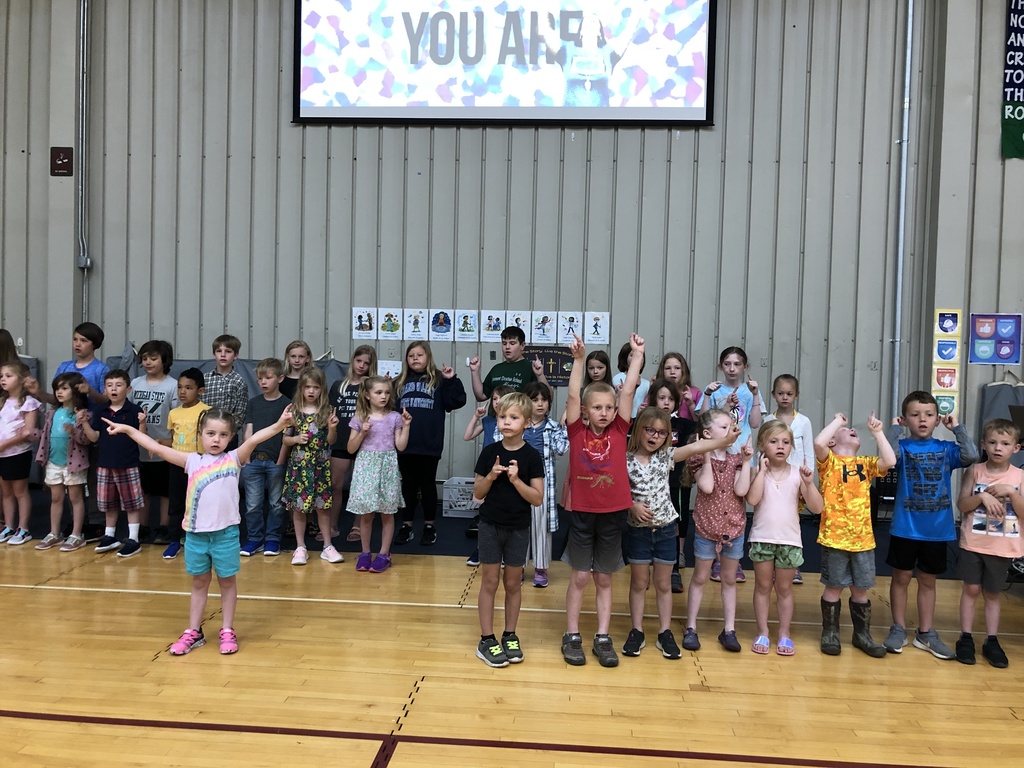 It was the 6th Grade Spanish Immersion's turn to learn how to make yummy empanadas with caramel and fruit preserve. Students truly enjoy being in the kitchen, learning culture through unique experiences this!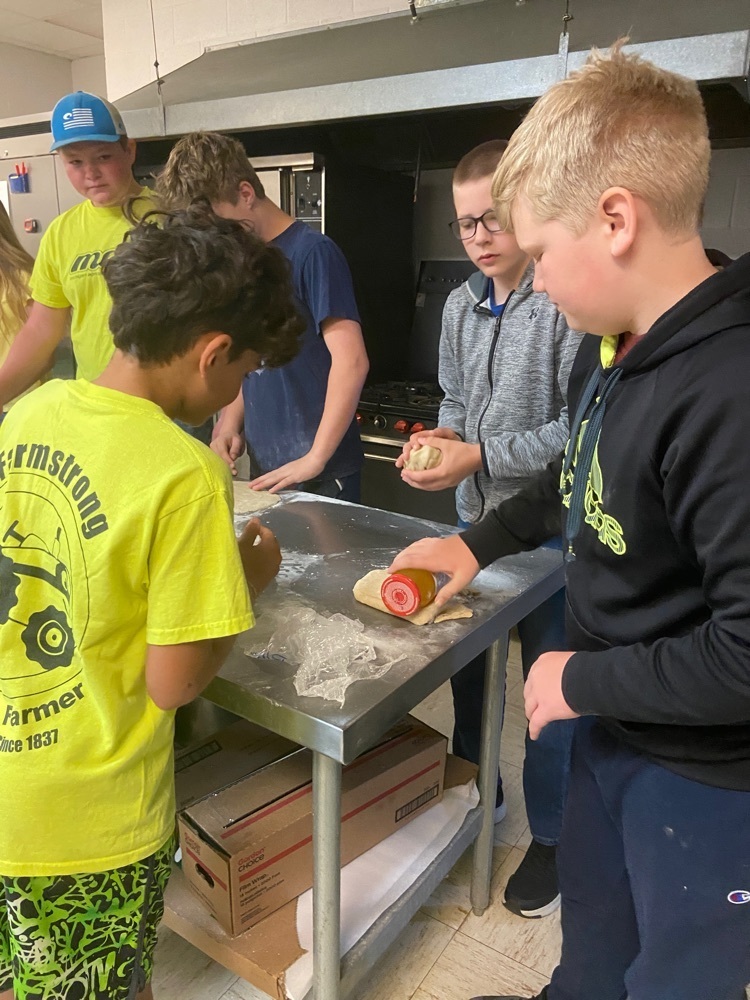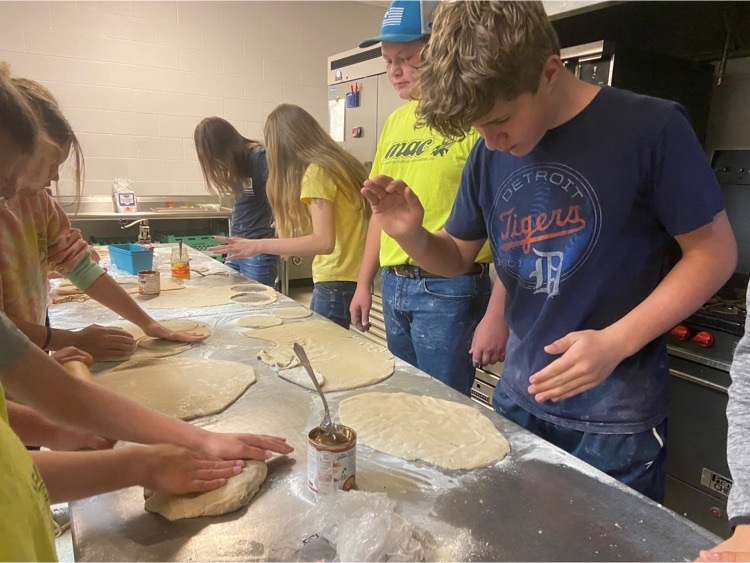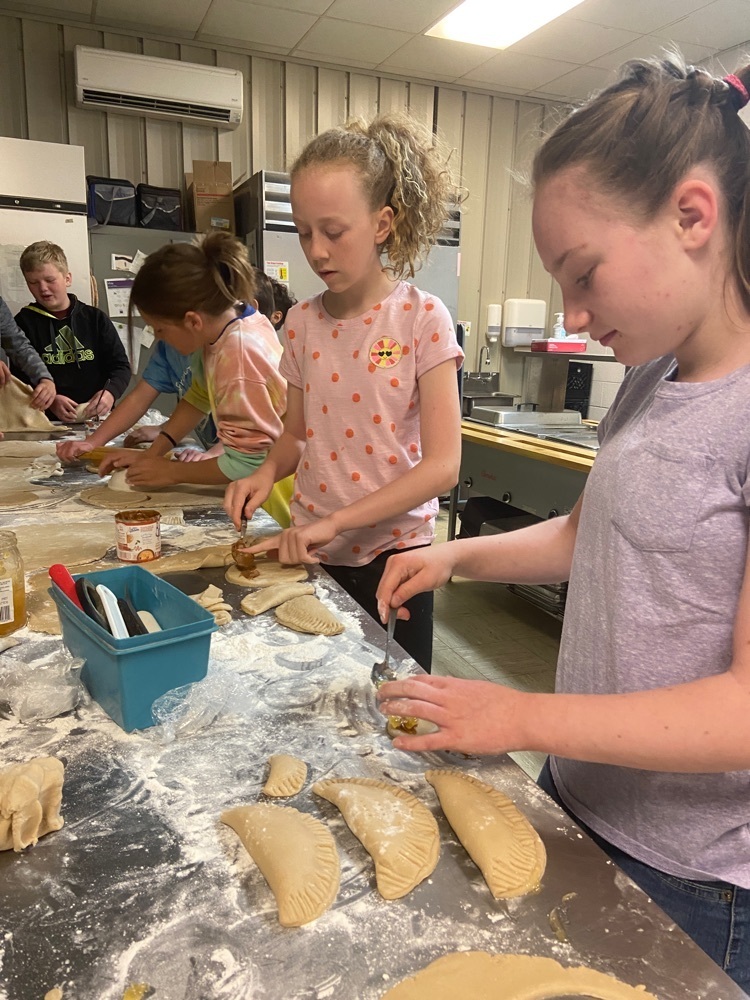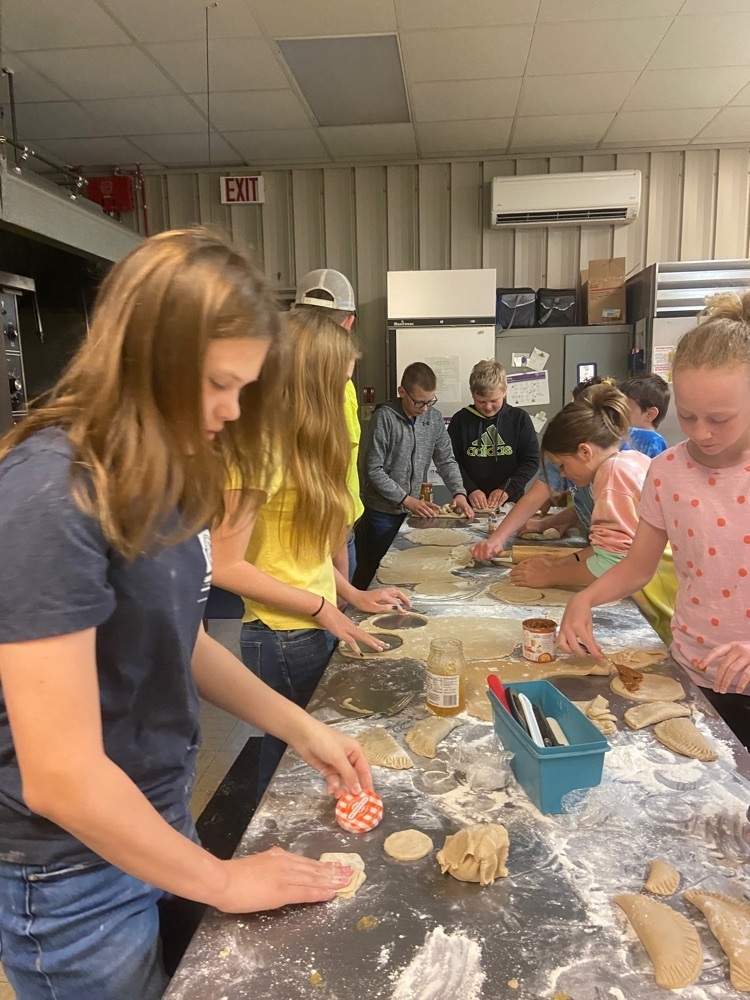 See the Story. Live the Story. Today in chapel we had Pastor Drew and Pastor Ben from 1st CRC come and share with us. They told us a good way to remember the gospel story by using our hands. They also told us about being new creations in God, and shared their stories of how they are following God in their lives. We also had whole school worship time together, and some Middle School Girls shared their worship by music and movement to the songs "Wake" and "You Say" by Lauren Daigle.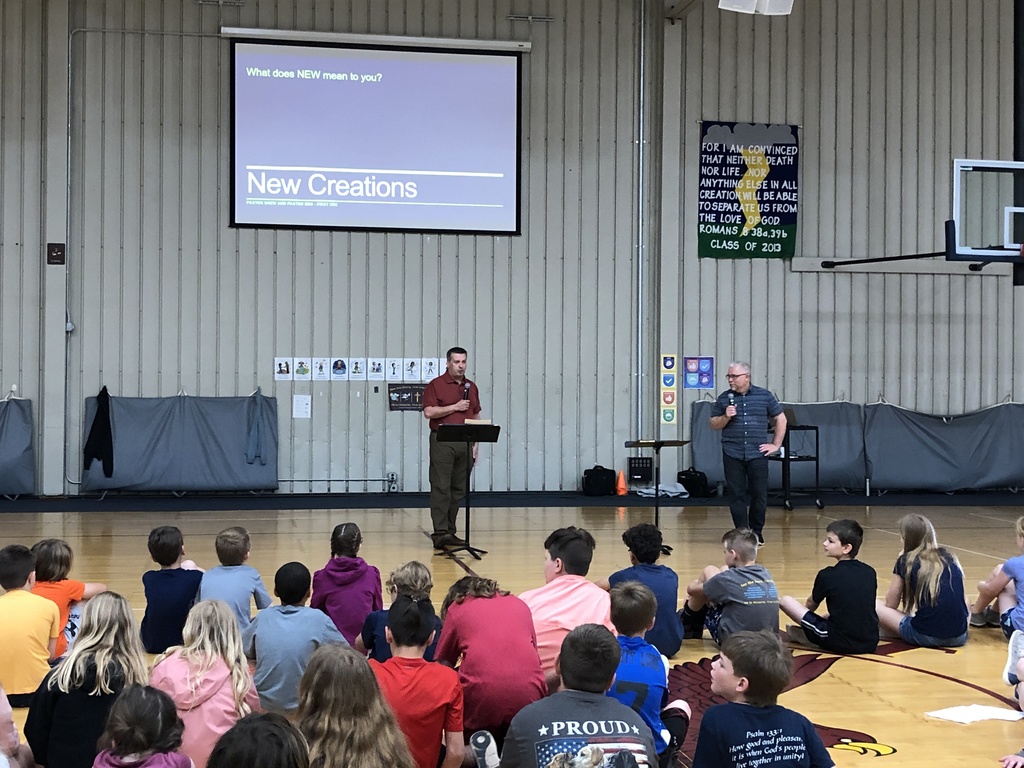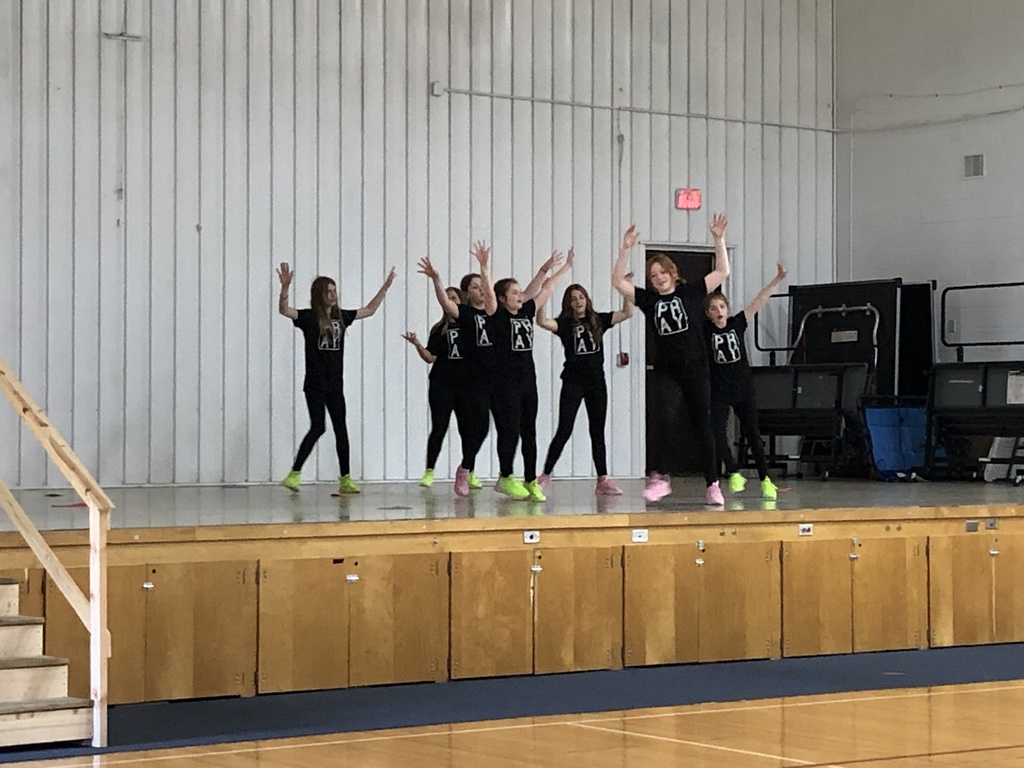 The Kindergarten Classes hosted chapel today, and shared pictures that they drew based from the "Wow" story about Jesus, written by Dandi Daley Mackall. The Kindergarteners reminded us to "See the Story" of what God did for us through creation – fall – redemption - restoration, and how that is certainly a "Wow" for our lives.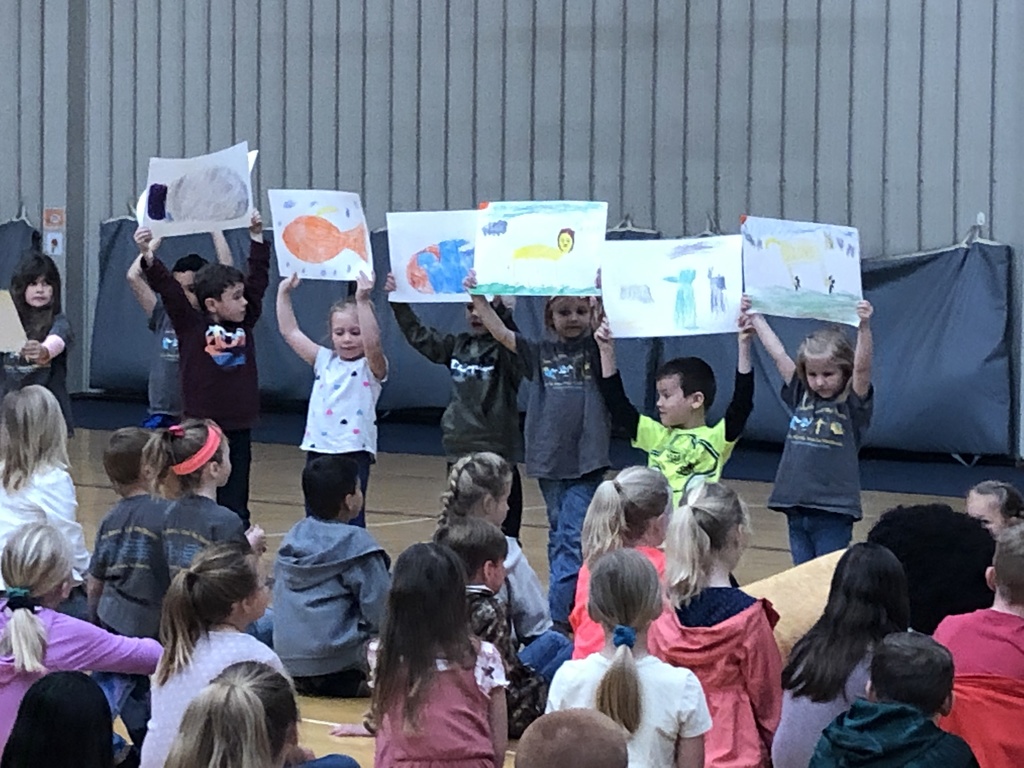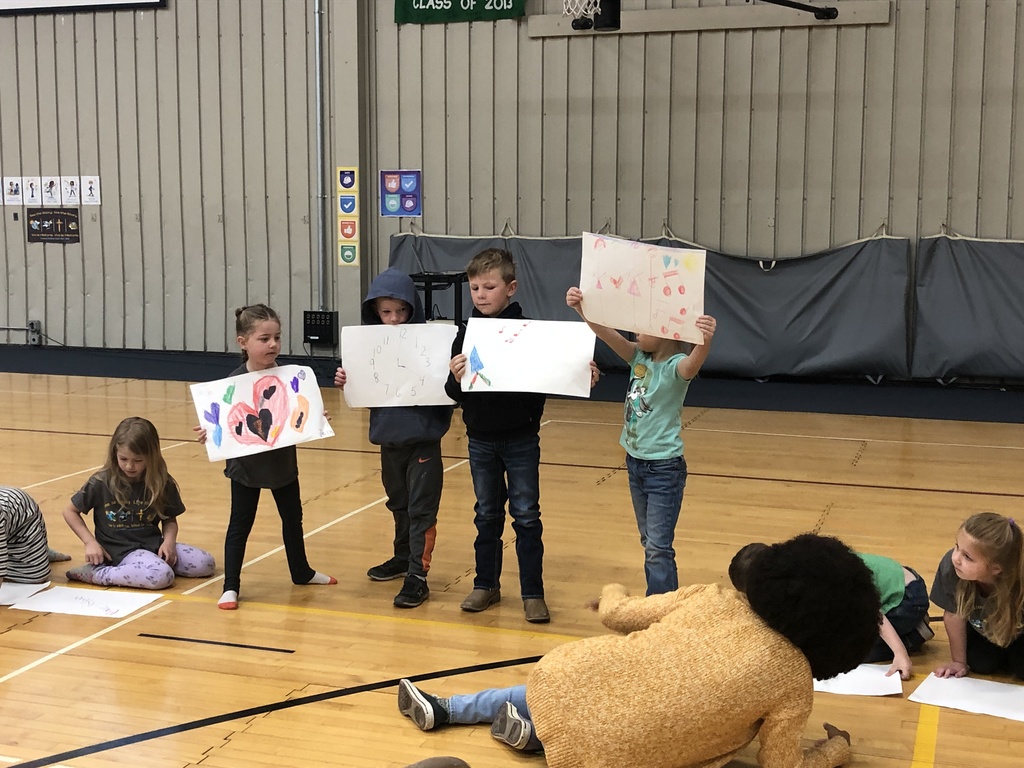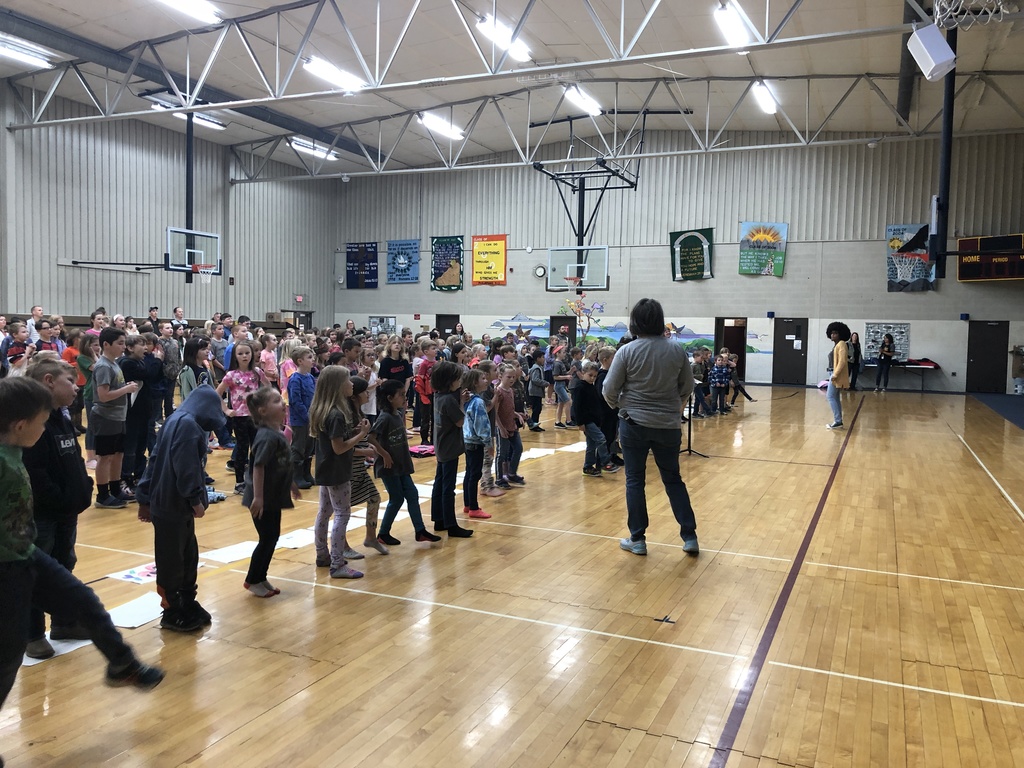 6th grade Spanish Immersion practiced conjugating verbs last Friday with a game of Battleship! Students had to take guesses on their classmates hidden ships by correctly matching the person (columns) with the verb (rows) through the correct conjugation.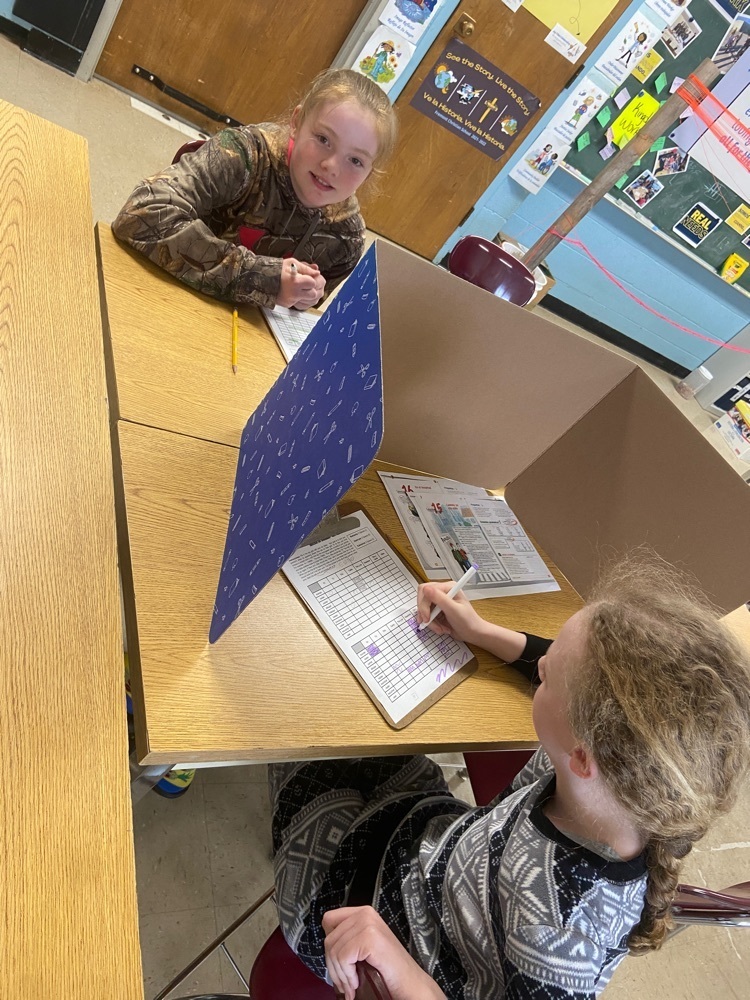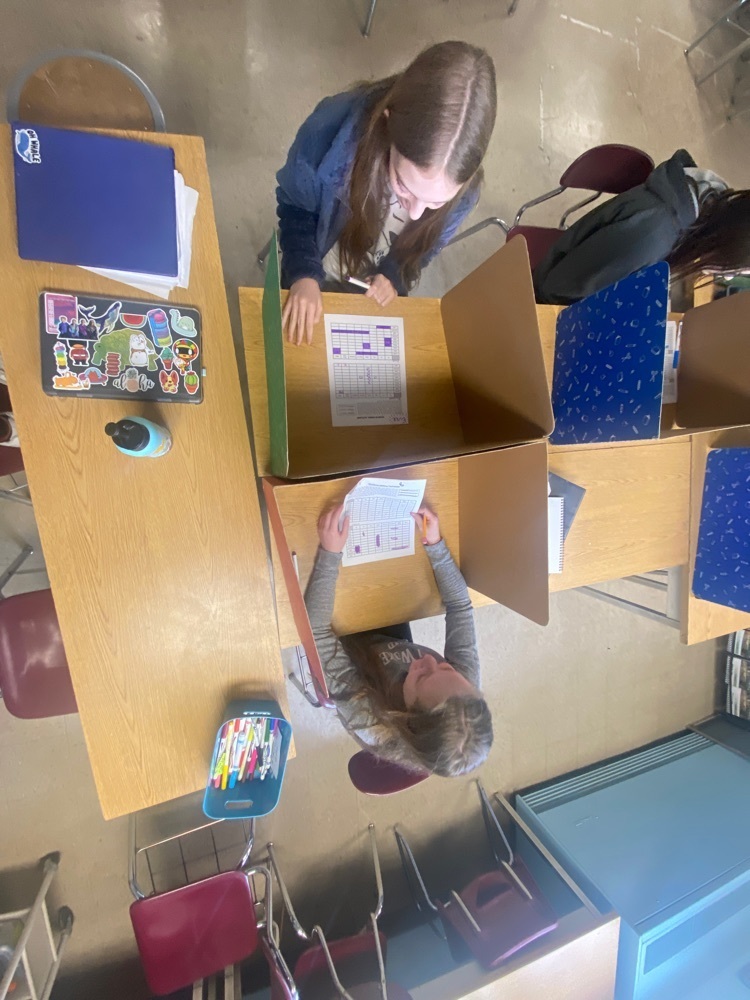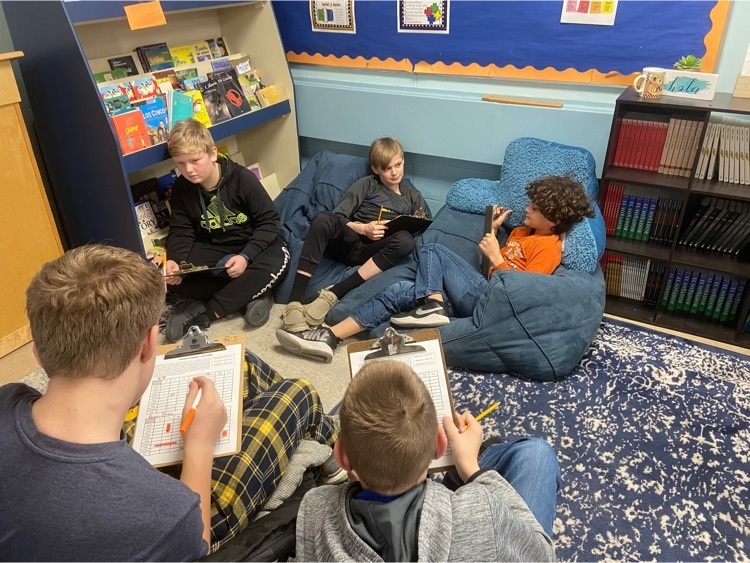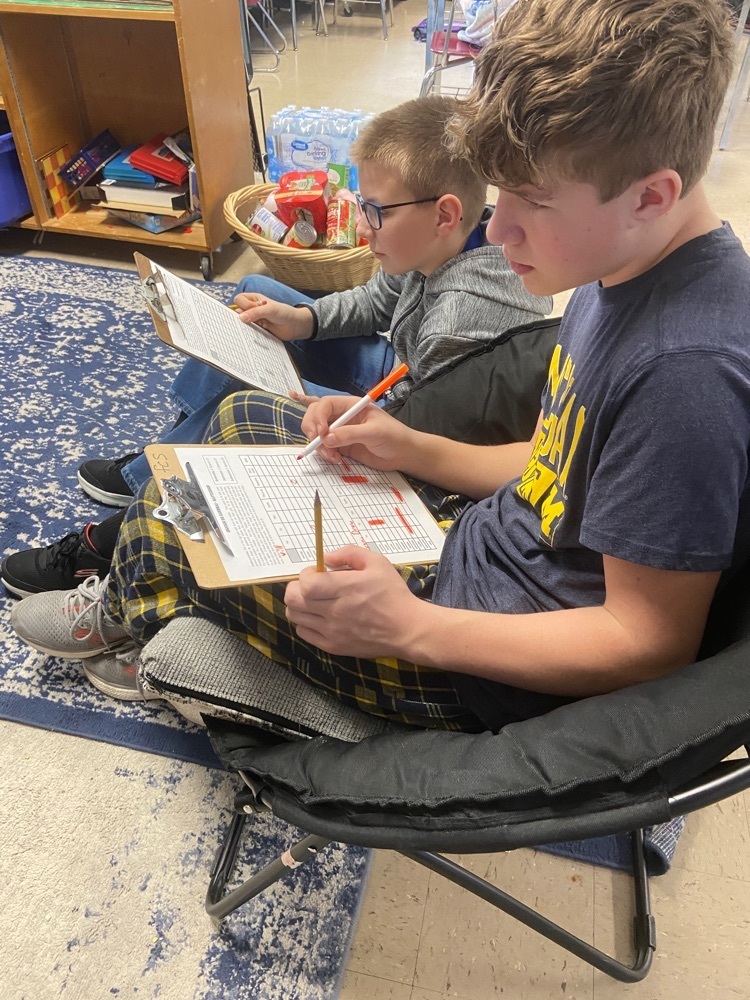 We continue celebrating our Middle Schoolers achieving multiple levels of our reading challenge. Students have read 500, 1000 and 2,500 pages! Which one has your child accomplished? MS Students who have completed our Reading Challenge of Champs as of 03/28: Elsie Barnhart Evie Folkema Libby Kuiper Mayson Homrich Noah Nelson Emma Nelson Logan Rottier Luke Gasparich Drew Norris Breven Powell Ryan Petry Kendahl Carson McKenna Carson Blake Berger Kendra Dykman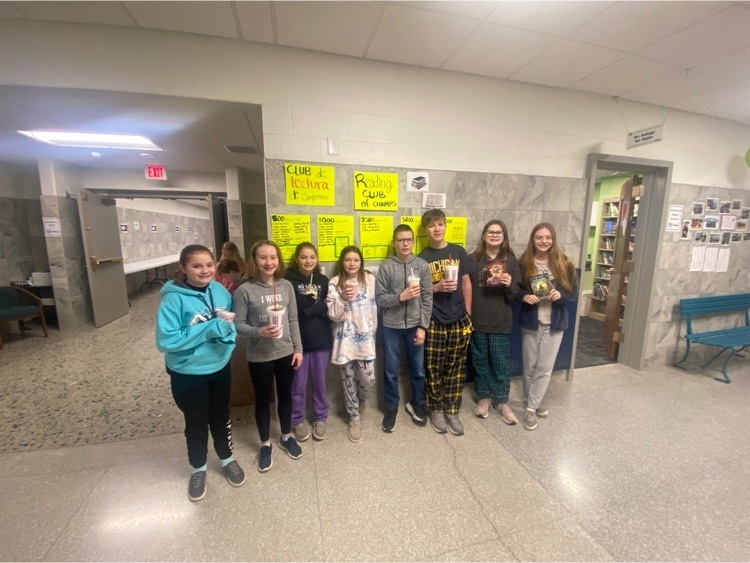 Technology in our world today is a big deal – and God even cares about it too! In our Computer classes, we have been looking at technology as a great tool to use - that we need Christian discernment to help us make good choices. Mrs. V Folkema's Deep Hope for her students is "My students will appreciate technology, as a functional, creative, and innovative tool; that they will grow in knowing a Christian view in using technology; that they understand that they are loved and valued; and that all is for the glory of God. The middle schoolers have been looking at a verse once a month, and seeing how the messages of the Bible can be tied in with technology. The 6th graders each made a Technology Deep Hope Poster that were displayed in the hall earlier in the year. Many of our assignments have been related to what God wants us to do with technology, because "Technology too! For the glory of God."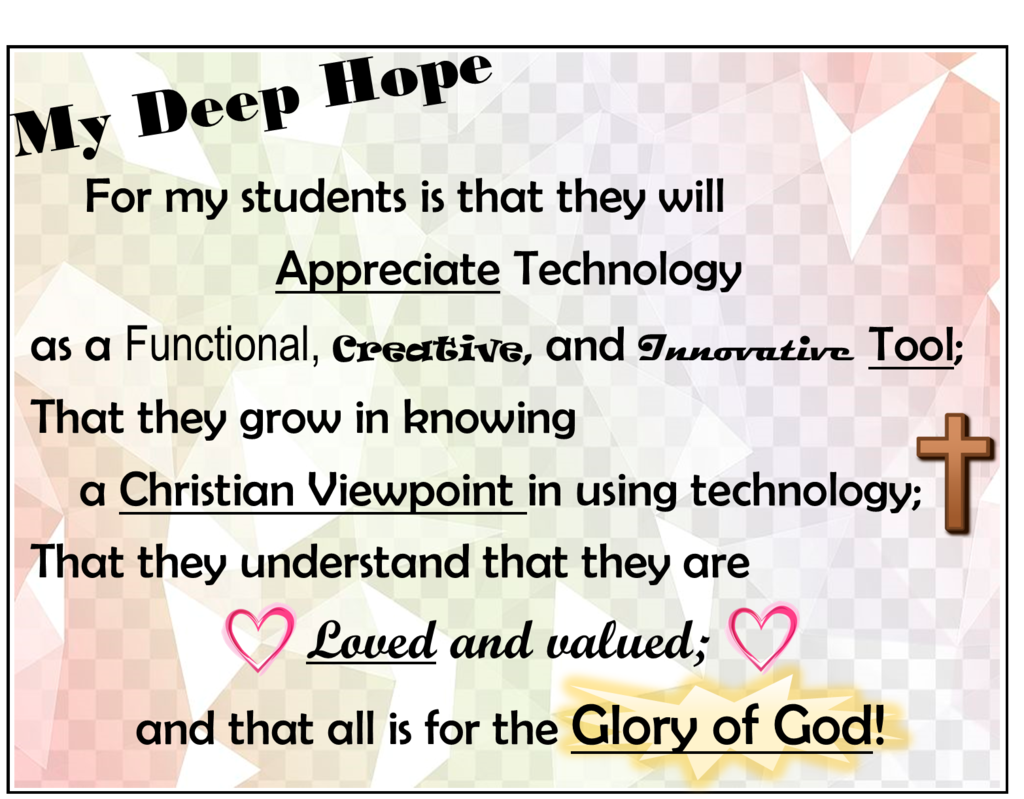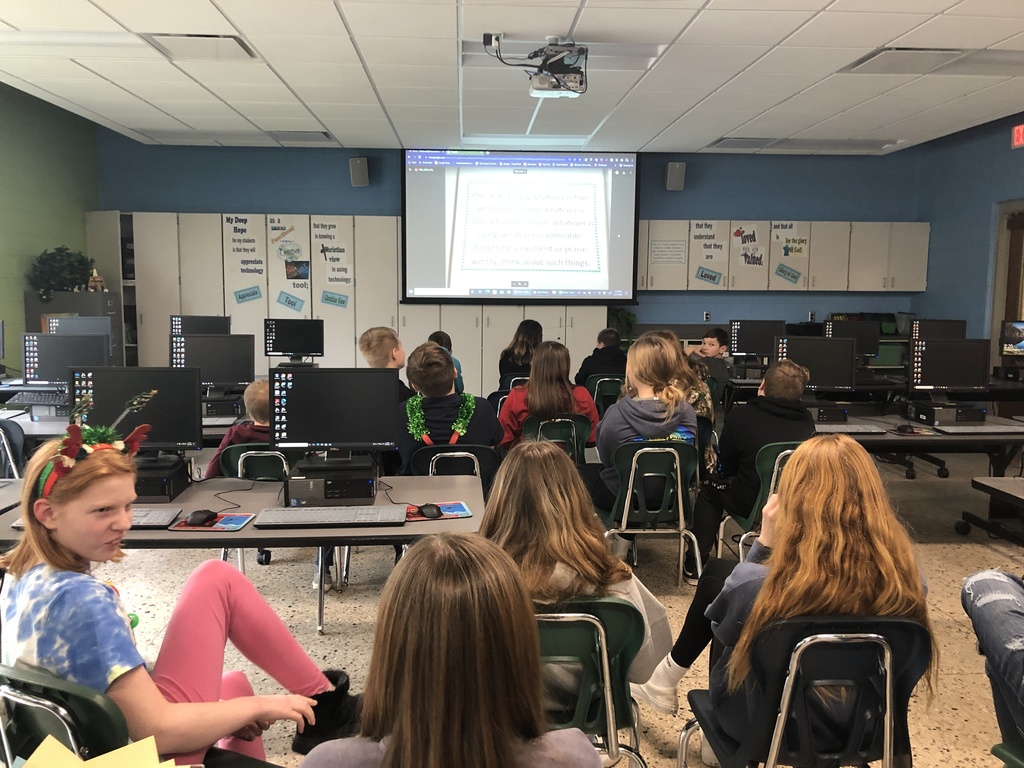 Mrs. Arendsen, Elementary Music Teacher's, deep hope is that her students will reflect Christ, joyfully make music, and live fearlessly because we know that we are all part of God's story. In music class, my goal is to help my students live joyfully. This means in music class, we have a lot of fun as we sing, learn, and serve together joyfully. They focus on being community builders a lot in her classroom in order to make music together, and also serve the community by singing in programs and at nursing homes!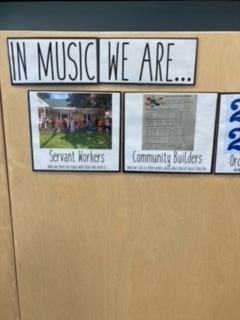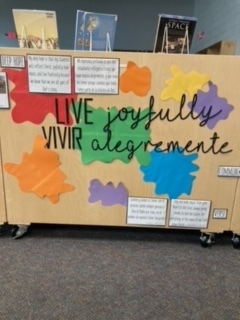 We congratulate students, Claire DeHaan, Owen Wolffis, Thor Mellema, Tucker Moon, Tucker Reed for completing the 100 hours outside challenge! #FCS100hourchallenge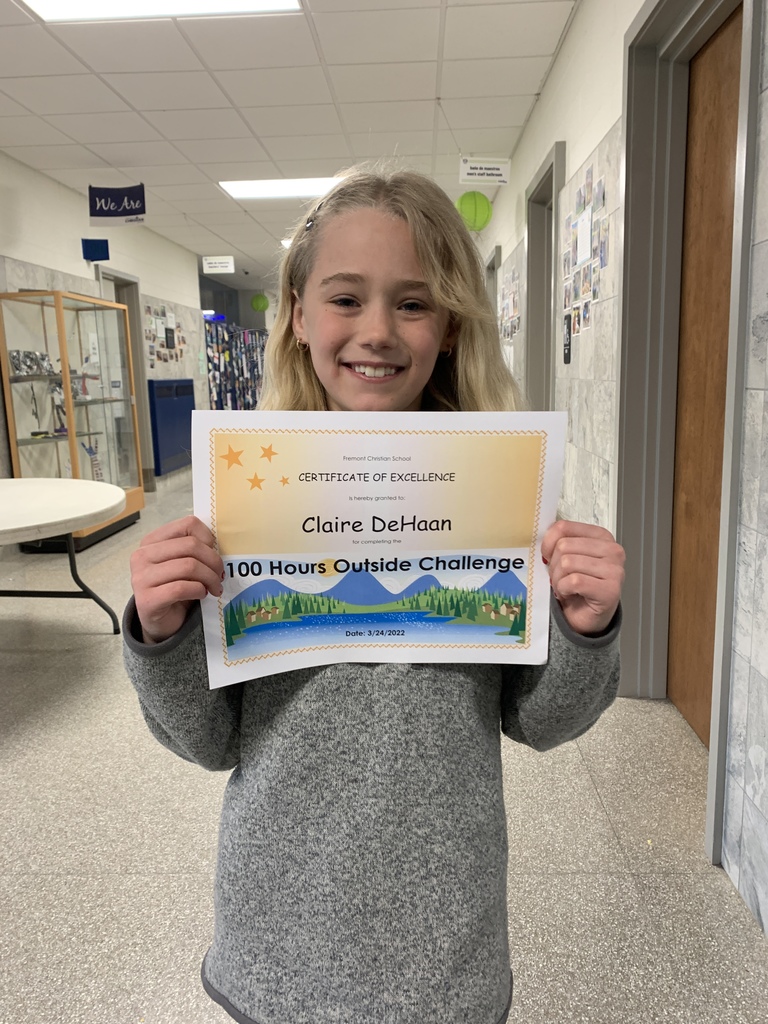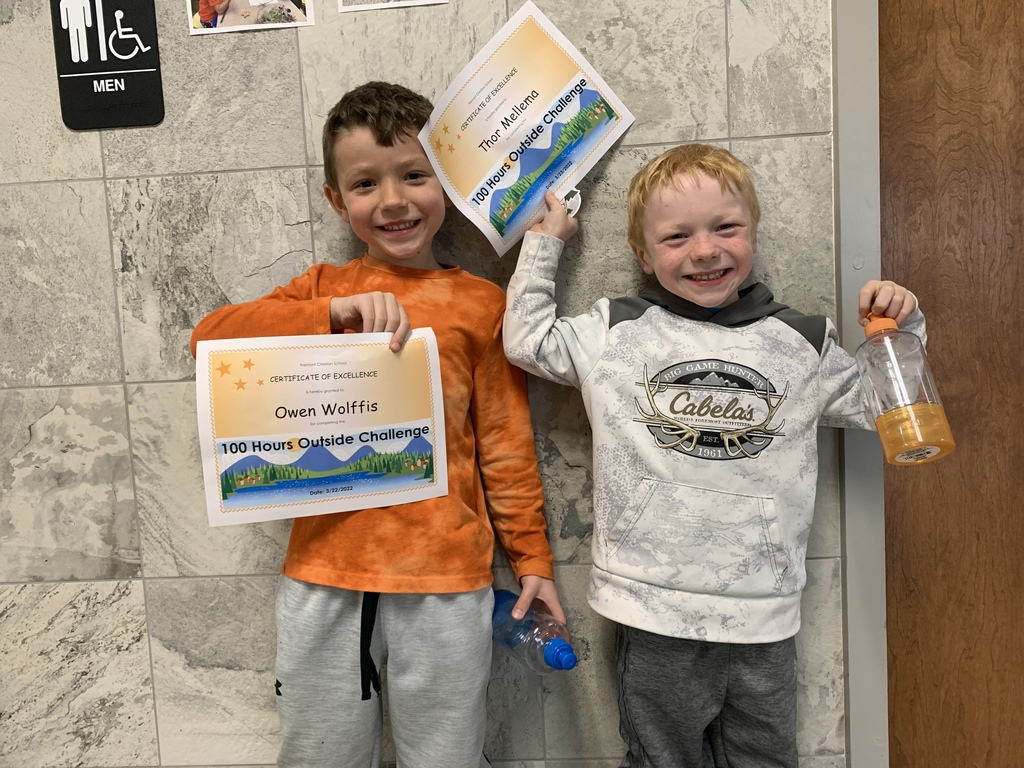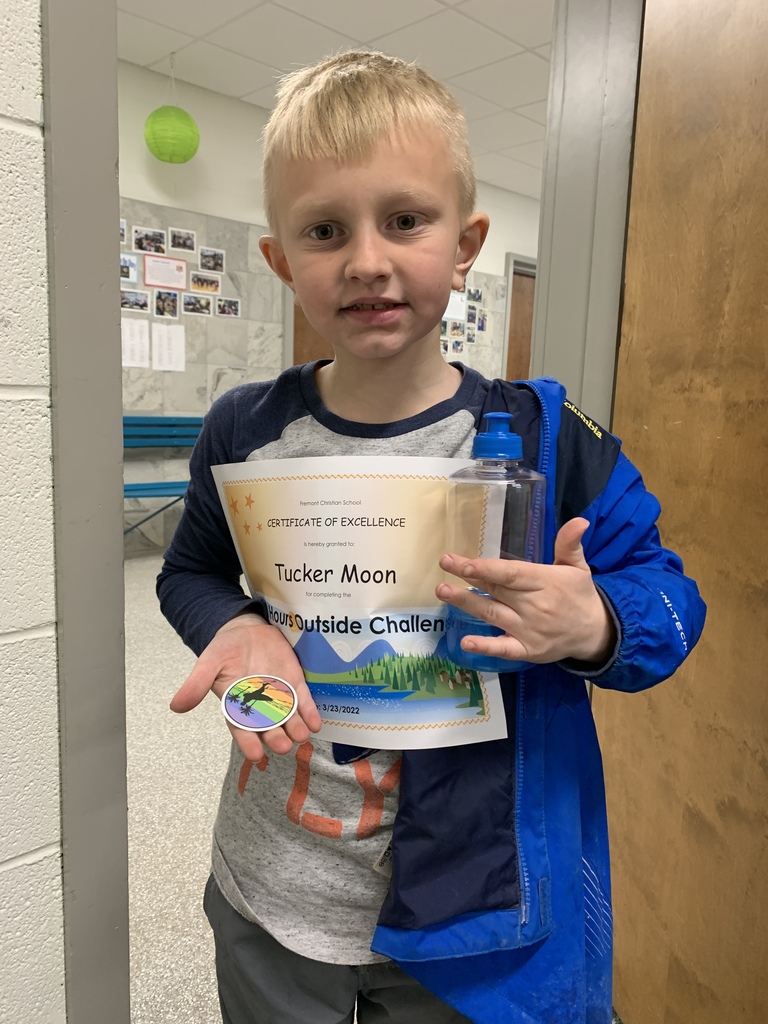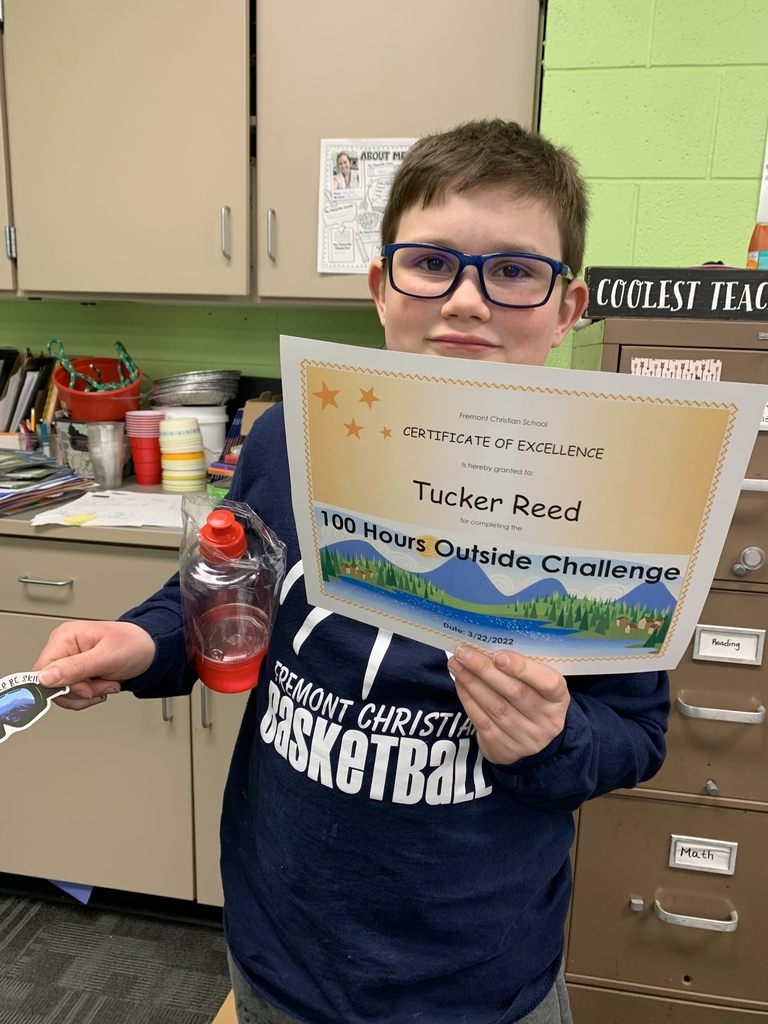 7th grade went to True North and bagged over 400 power packs for kids in need. These food packs get distributed to Newaygo County schools who then get them in the hands of the students in need. The power packs are put together with nutritious, simple-to-make meals for these students to have on the weekends where they don't have school lunch to rely on. 7th grade also stocked food pantry shelves, refrigerators, freezers, sorted through produce, organized donated products, and worked in the kitchen bagging up tortillas to distribute in taco kits. Reflections from students: "It made me feel wonderful and grateful for what I have. I wish we could go help every week." "It made me happy knowing I was doing something for others, and not just myself." "I truly felt like we were the hands and feet of Jesus."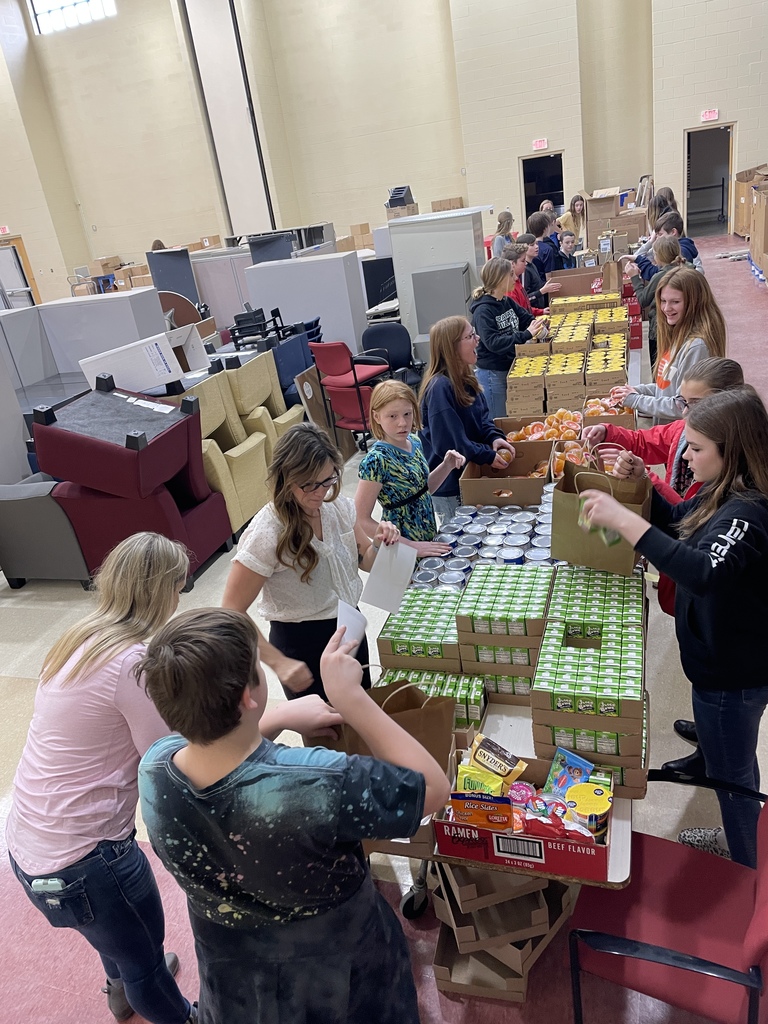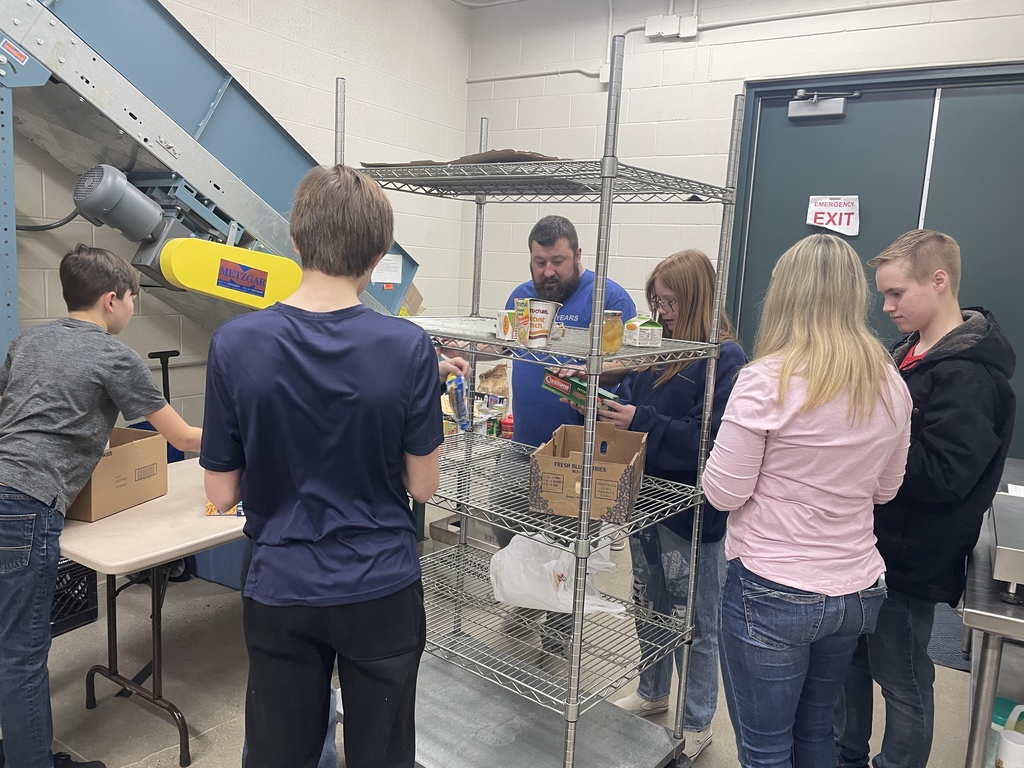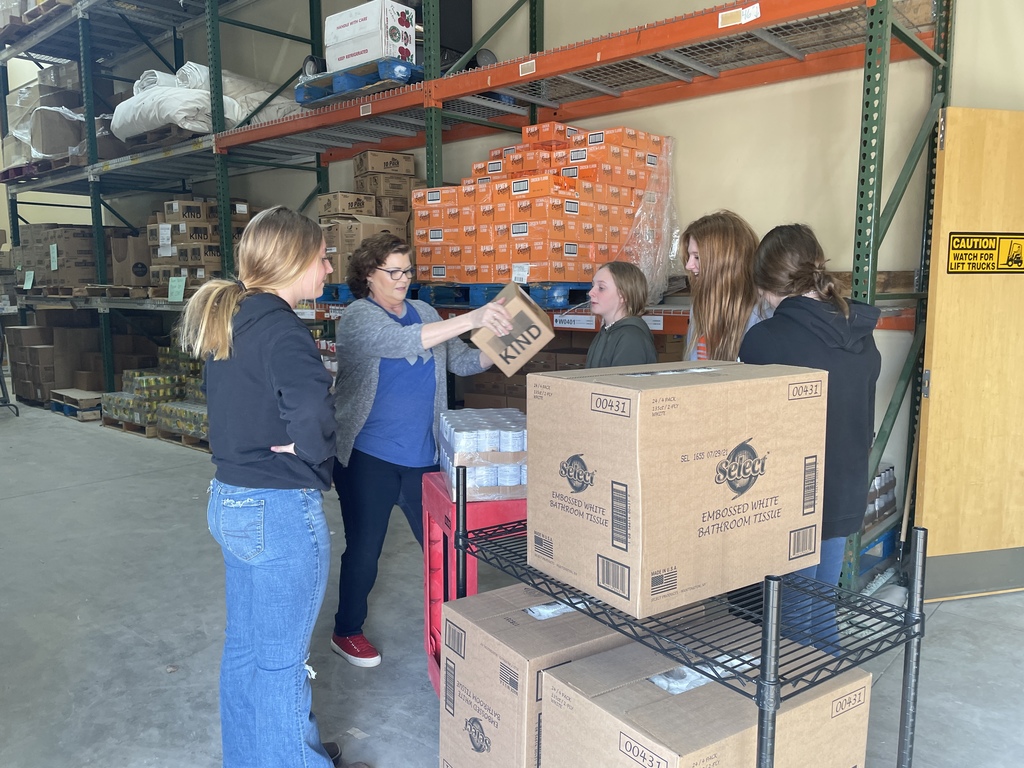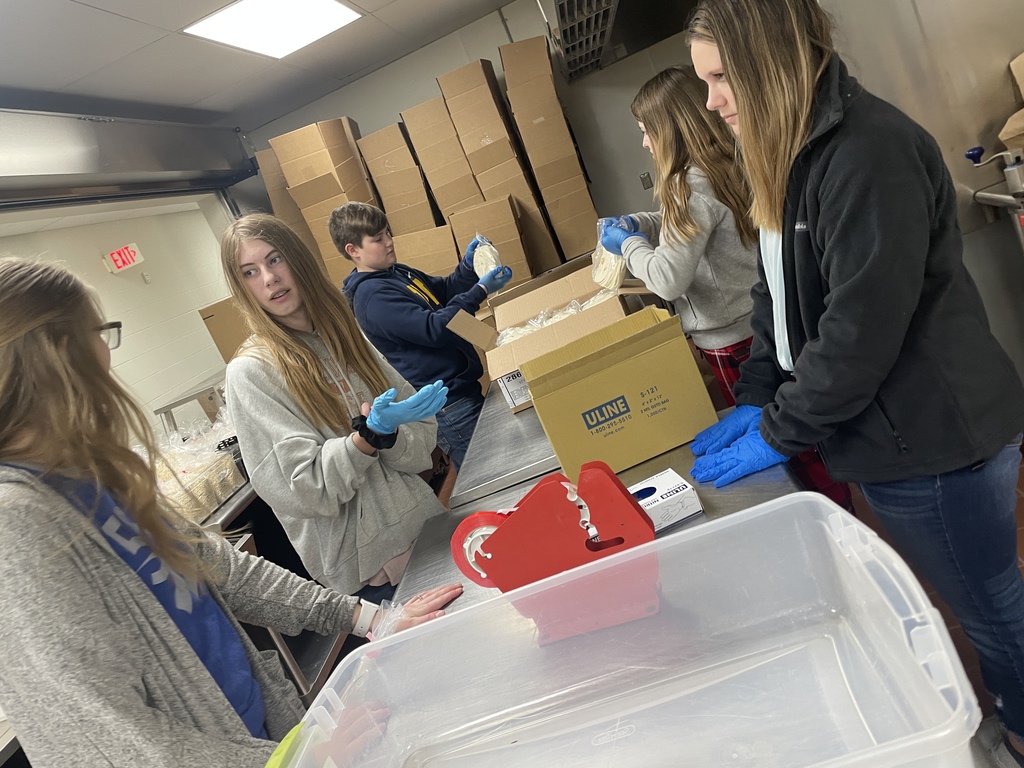 See the Story! Live the Story! We were blessed today to have Pastor Richard from Trinity Church come today and share his story of how Jesus is in his life. He talked about Jesus as his good shepherd, and how Jesus has led and protected him, like a sheep, throughout his life. The students also had worship time in singing together and reciting our theme verse from Romans 11:36.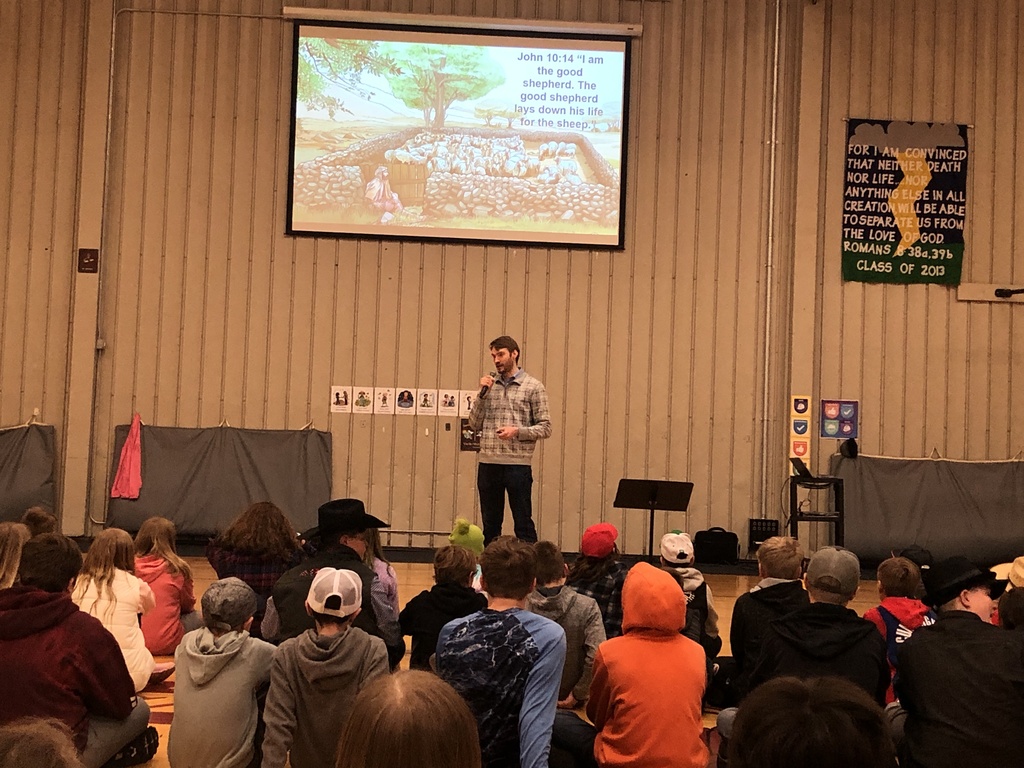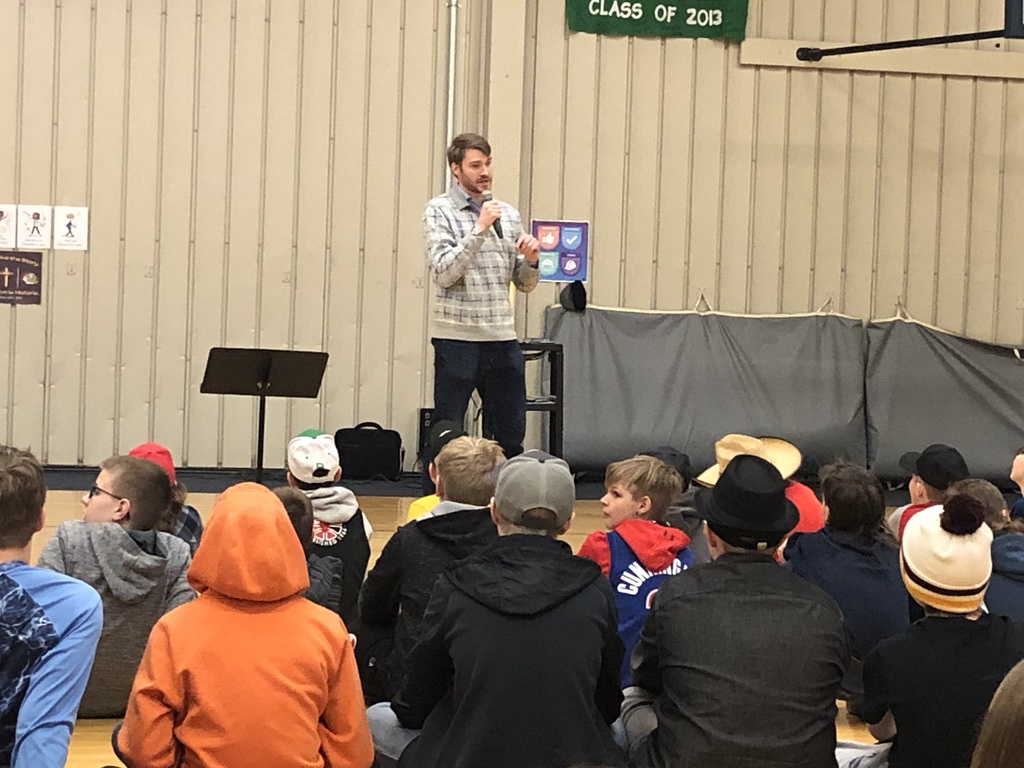 Live the Story: Restoration! We talked in chapel today about how once we accept Jesus in our life – like a best friend – we don't want to ignore him. We need him in our life always! We need to live for Jesus, build our lives upon his ways, and try to be more like Jesus. God's Word helps us know God's ways, and we can do this when we have God in our lives and follow the ways of the Holy Spirit. We sat with our family groups today, and we had a chance to talk with each other of some of the good choices we can make when we follow the way Jesus wants us to live. May we continue to See God's Story and Live God's story!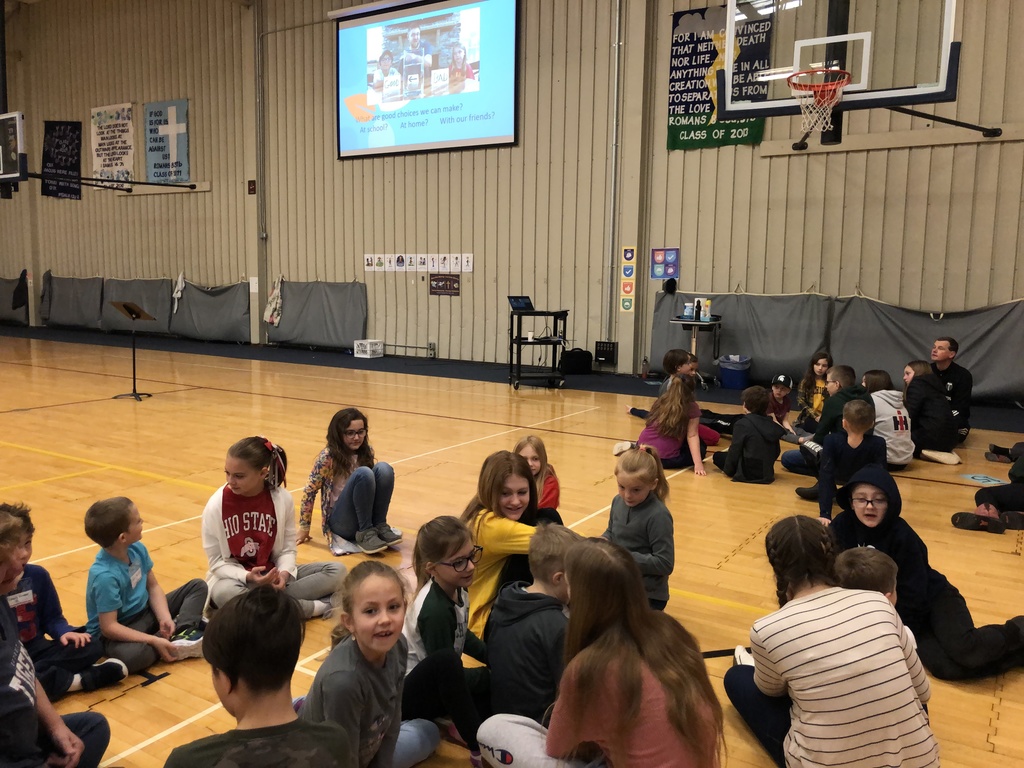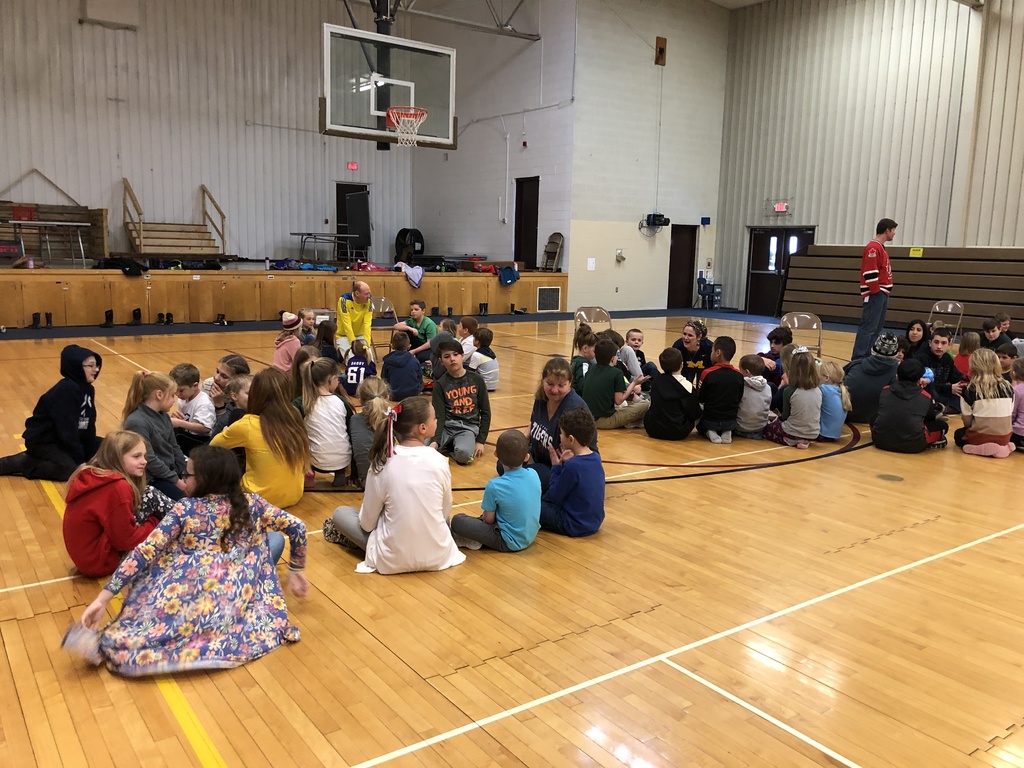 In honor of reading month. The Middle School has started a reading challenge for the rest of the year and through the summer. Students are motivated to read and achieve "page levels", earning prizes accordingly. Prizes include squishmallows, gift cards, and treats among others. All books are level appropriate and they can choose to read English or Spanish.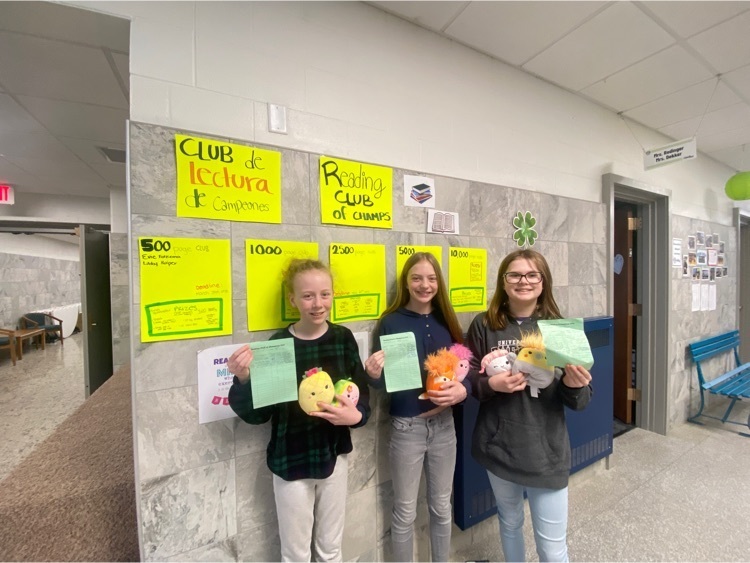 Mrs. Folkema is teaching our 3rd graders how to drag and drop words onto a different place in a Word document. Value able skills to learn early with keyboarding!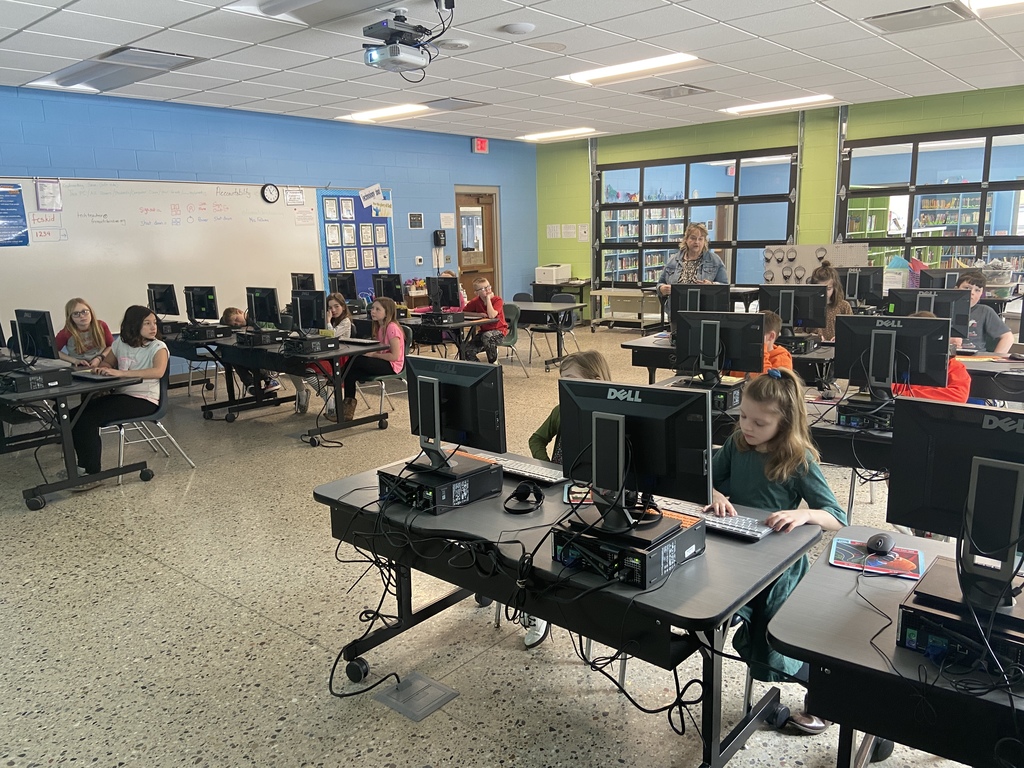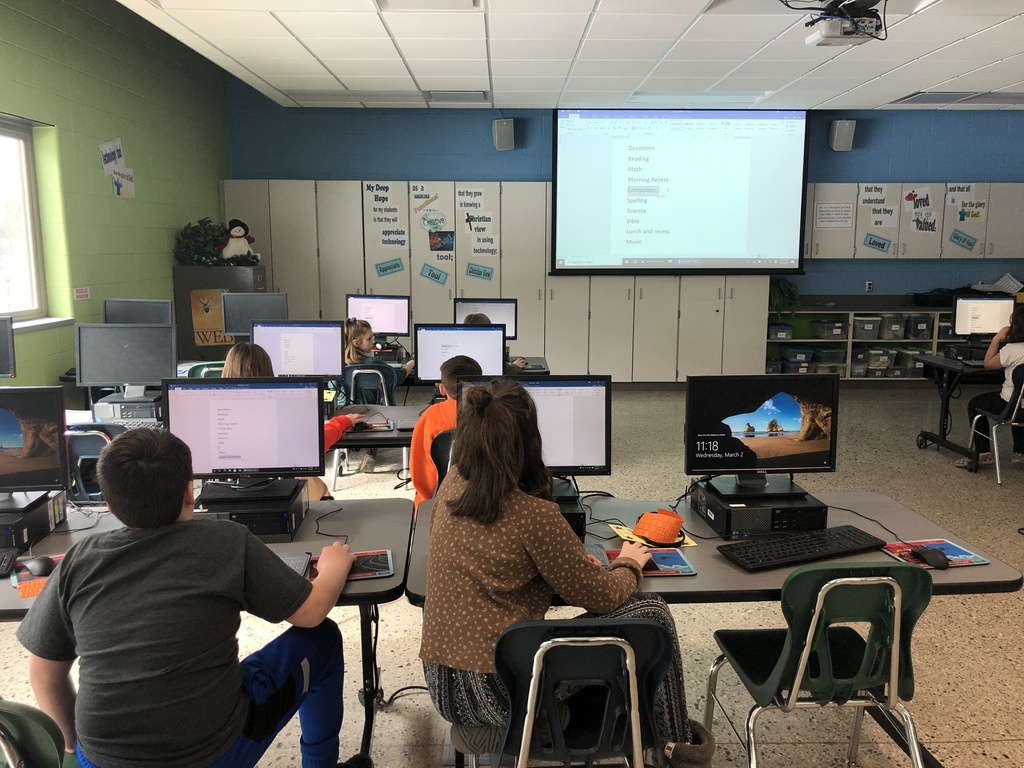 A couple of weeks ago, our Middle School Spanish Immersion students got a chance to visit Burrito Feliz and practiced ordering in Spanish. This was a first time for many of the 6th graders!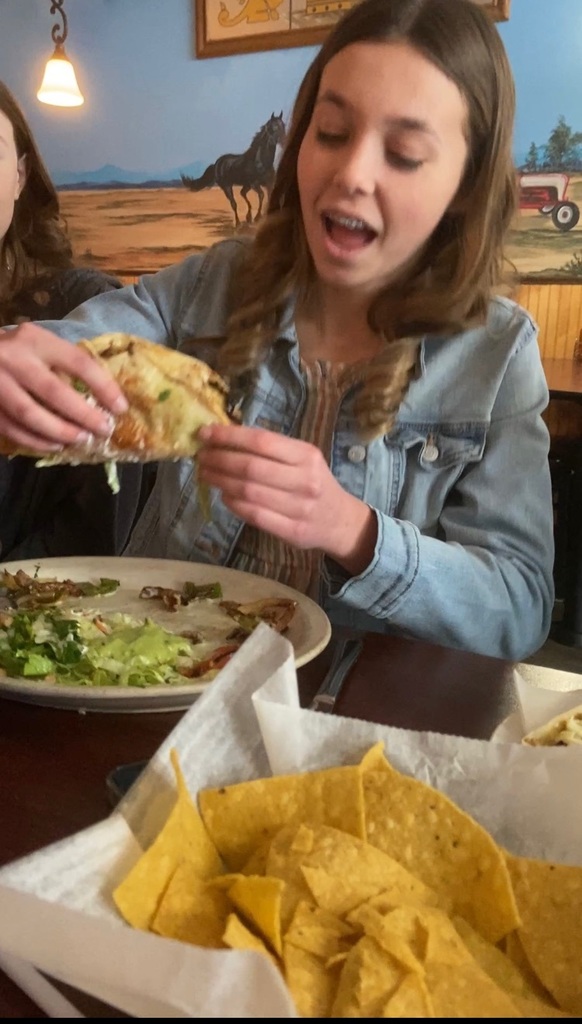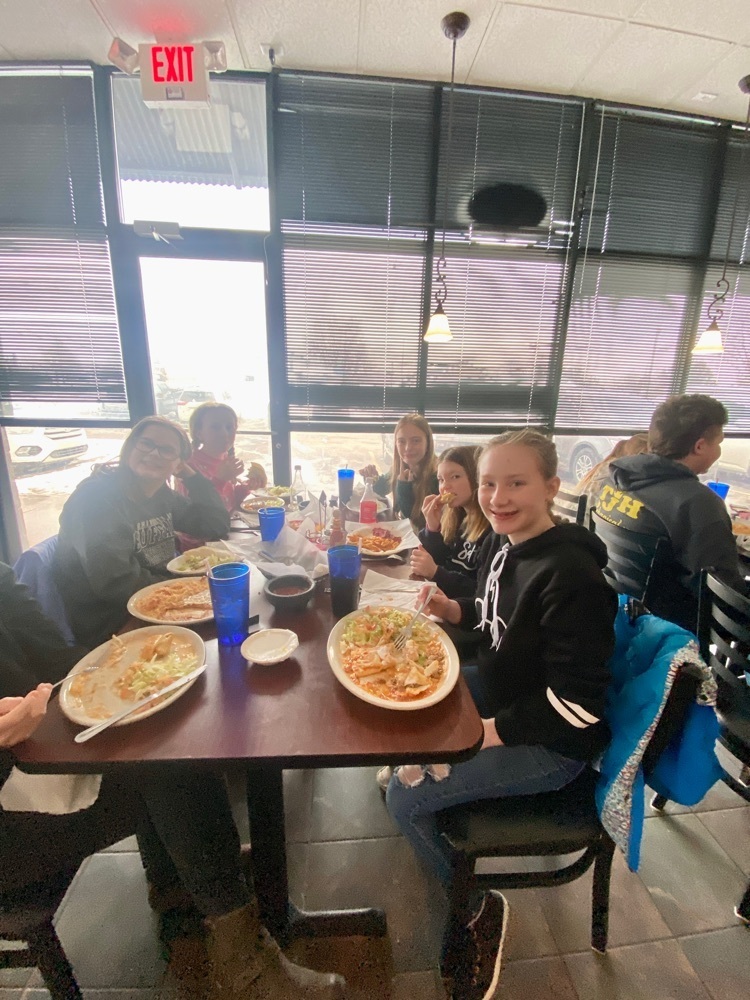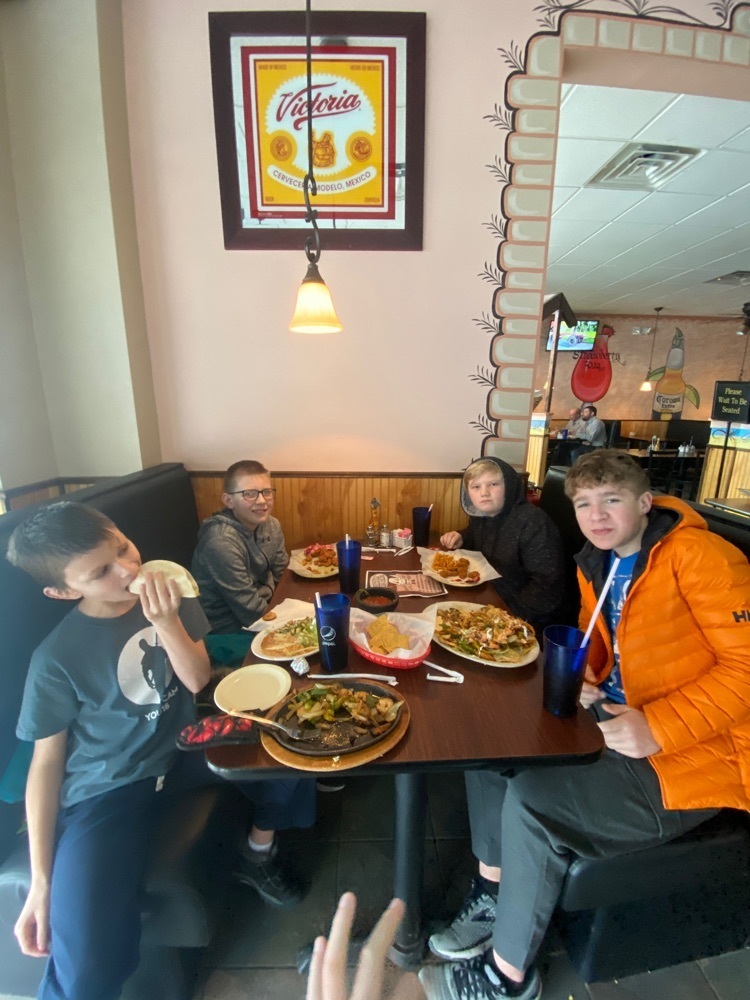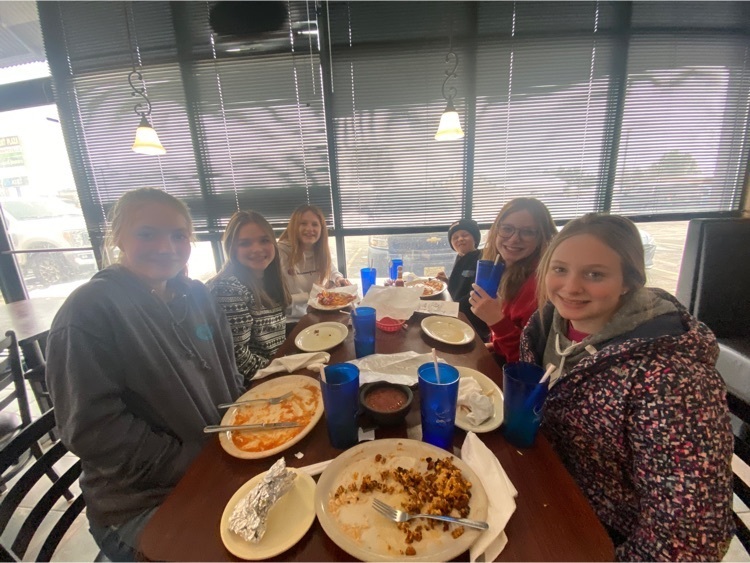 Fremont Christian School will be closed today due to weather conditions. Have a wonderful day and don't forget to shine God's light.

See the Story. Live the Story. Today our Family Groups enjoyed the message of John 3:16 through our devotional and a booklet that we colored. The student leaders were practicing "loving leadership" – to show living loving leadership in being involved with the students and sharing the message of God's loving story and plan to rescue us through John 3:16.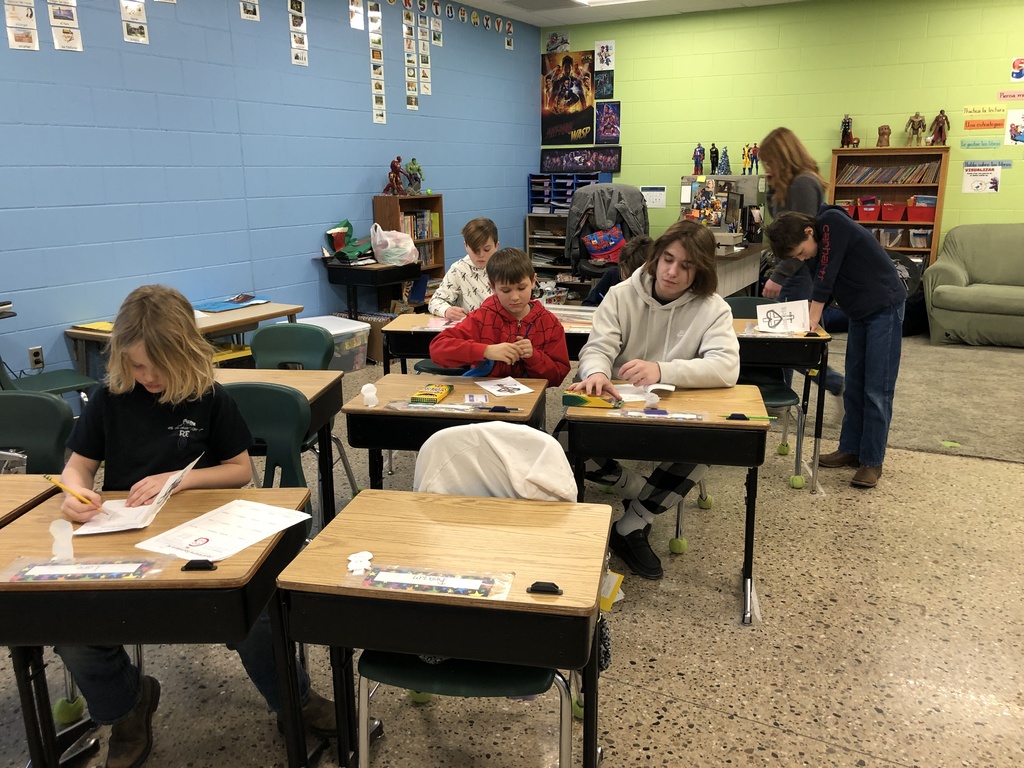 Time flies! The 8th grade Spanish Immersion class at their now annual visit to Burrito Feliz. Top picture: October 2020 Bottom picture: February 2022