SEED Week is October 10 -14. During SEED Week, we take time each morning to focus on God, in celebration, praise, and learning how He is at work through his Word, his creation, and around us through his people. Parents and grandparents are welcome to come and join us any of the mornings! Just sign in at the office, and come to the gym and grab a seat! Note the times and events on the enclosed sign. PLEASE PRAY for the Spirit to be moving in our lives as we spend time together, focusing on being Students Equipped to be Excited Disciples!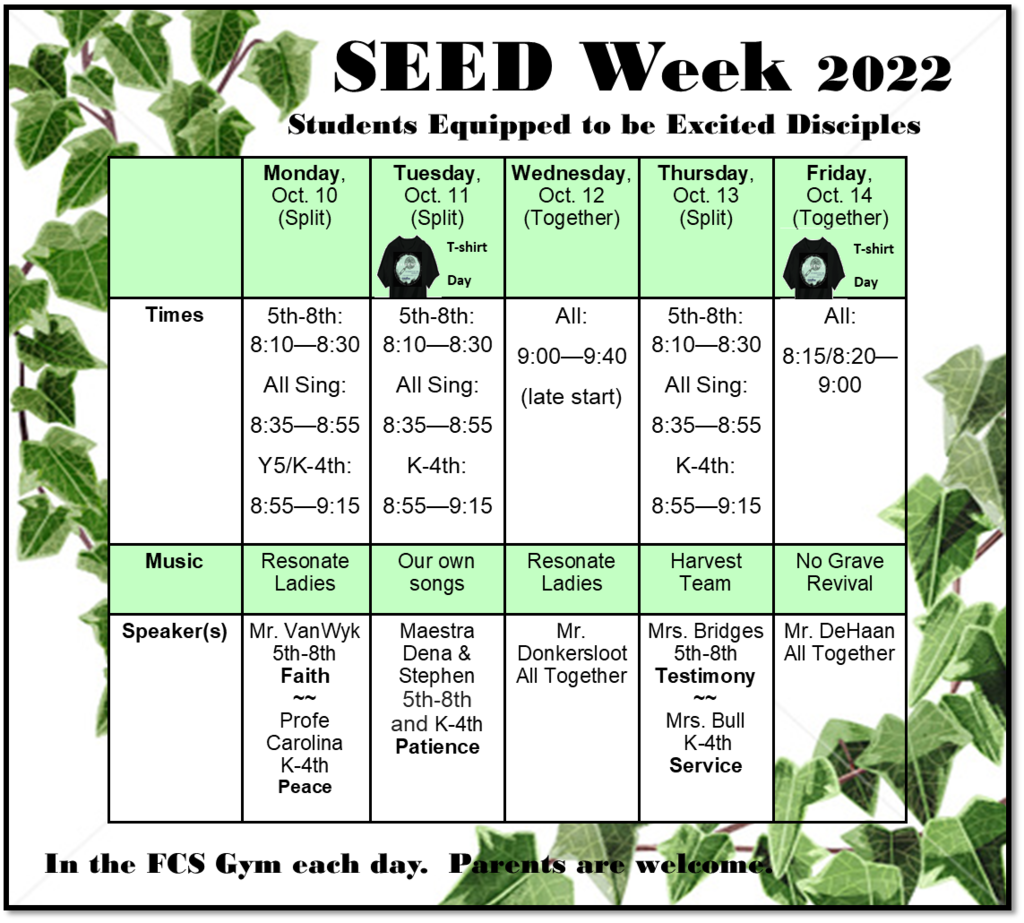 Faith – in today's chapel, the 5th and 6th graders and teachers led us in a chapel about walking in faith. We had an object lesson of an obstacle course, and even though we feel we can't see ahead in life (in this case blindfolded), our best friend Jesus is there to walk beside us. The 5th graders also shared readings about the heroes of faith in the Bible and encouraged us to look for examples of faith in God's people.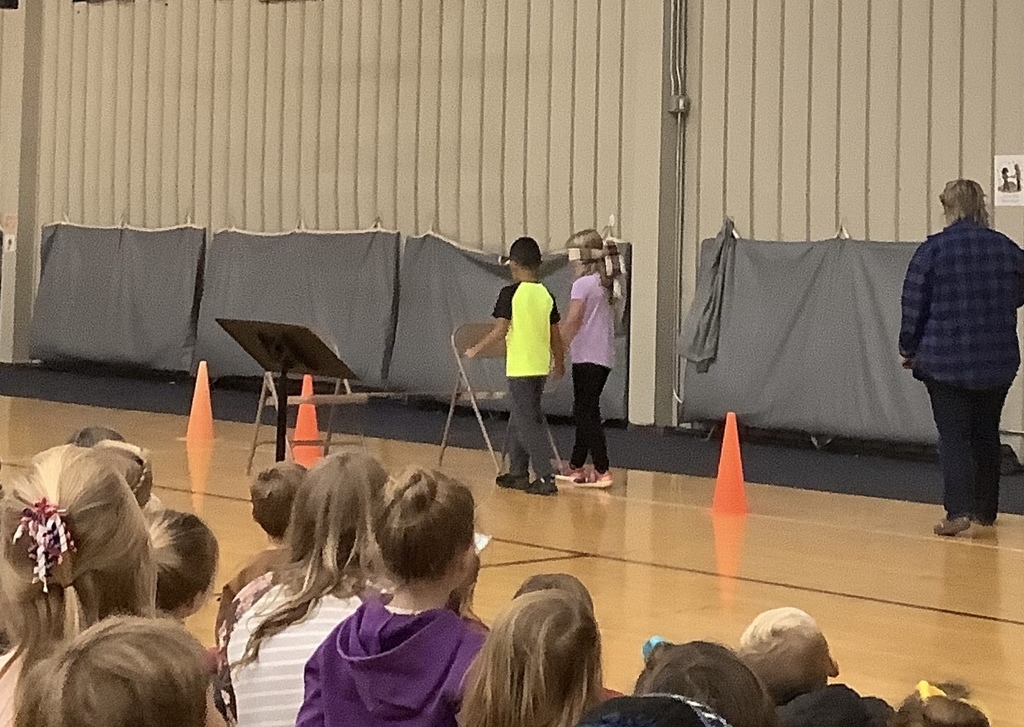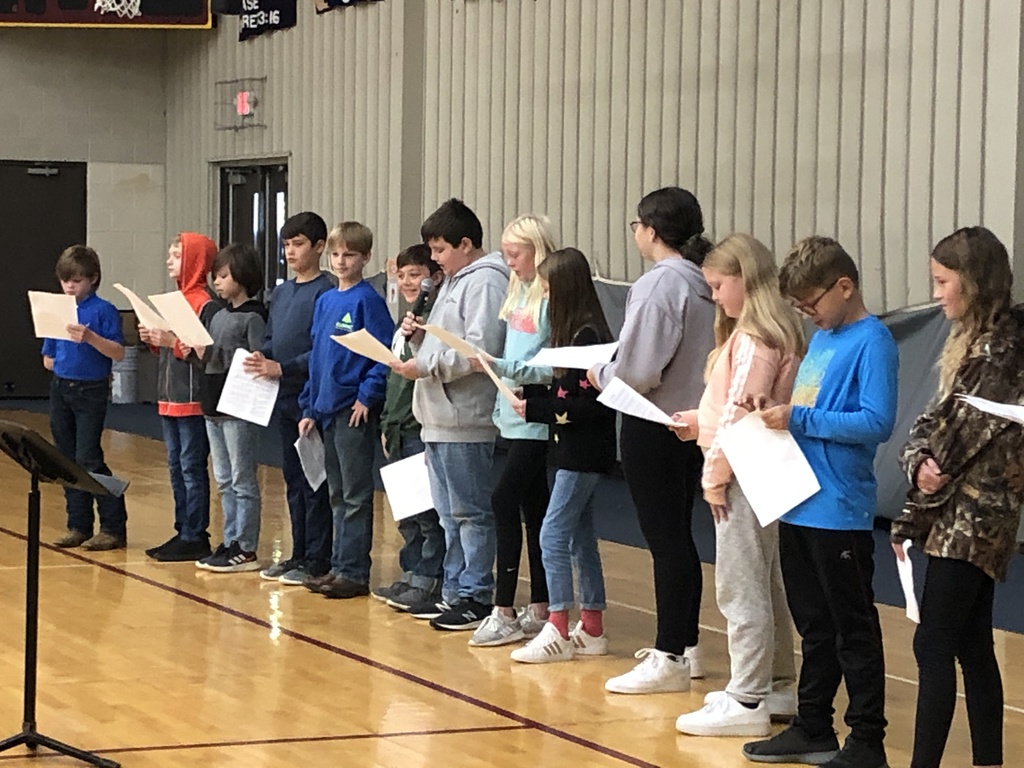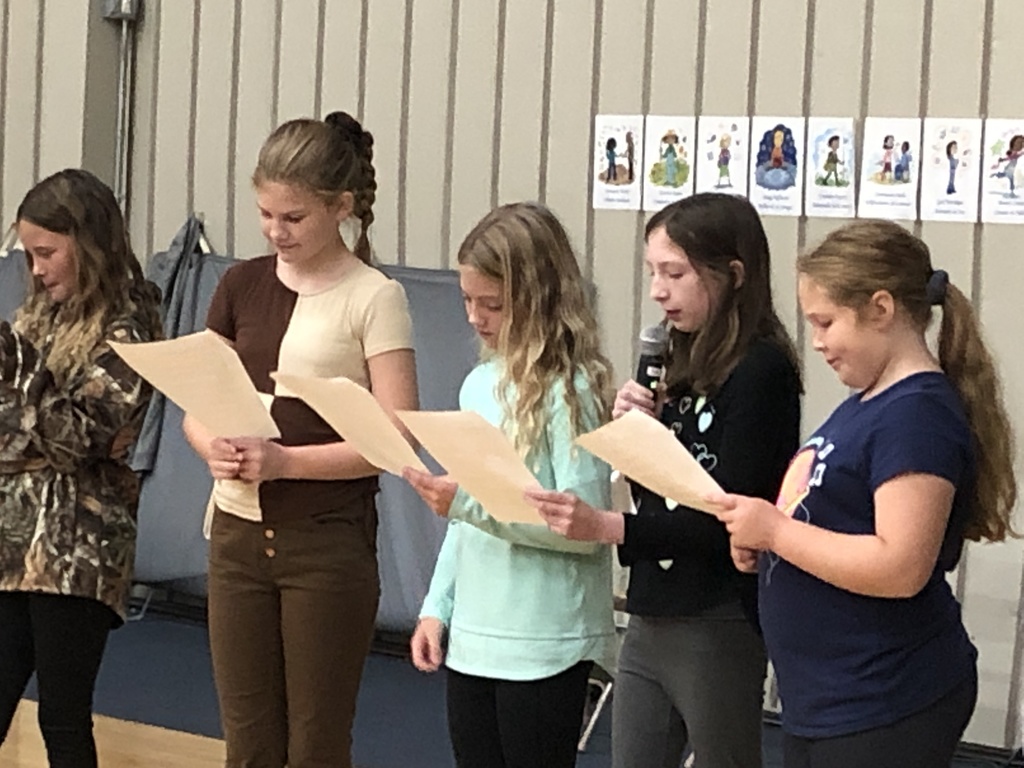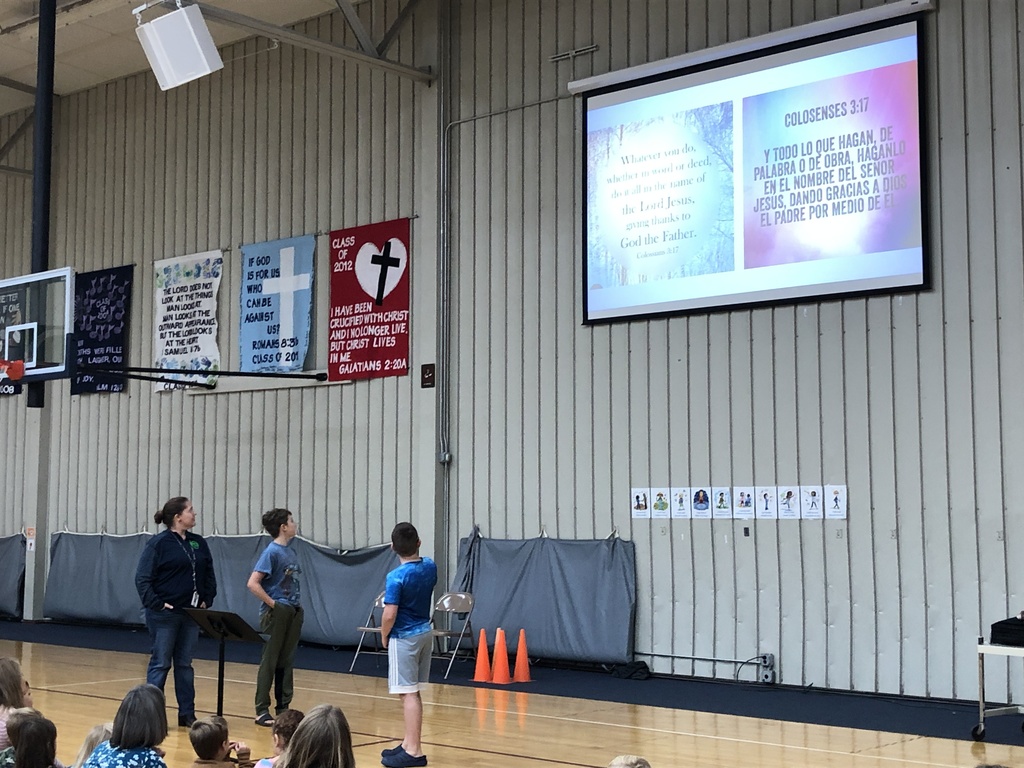 Kindergarten OE explored where animals go in the rain today and joined a worm rescue squad! We learned why worms come out when it's raining outside.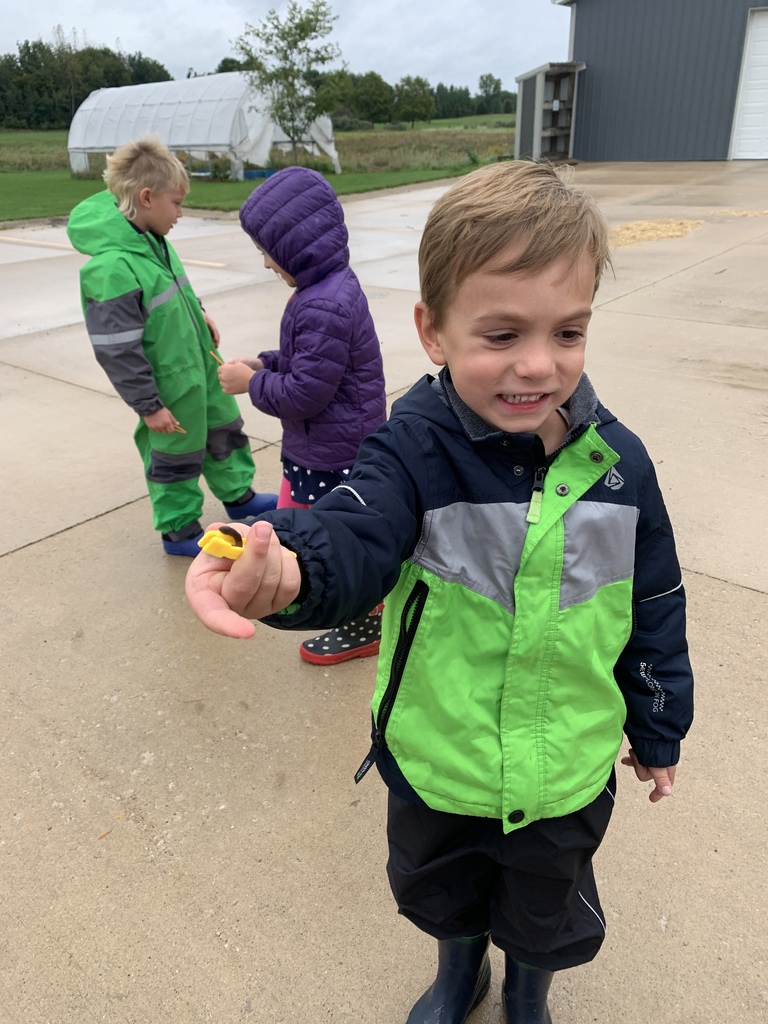 Teaching for Transformation Core Practices: Transformational Lessons - Inviting the Learner TfT in Ten Words: The invitation of a transformational lesson ignites wonder in learners. Inviting the Learner Feature: Outdoor Education with Mrs. Bull "I deeply hope you Find God's Fingerprints dwelling in all of creation. Together, we will worship God by stewarding creation well." My storyline for the Outdoor Education students is Stewards Finding God's Fingerprints. For Kindergarten-2nd graders, I invited learners into the story by igniting a sense of wonder. I showed them a series of pictures with bugs and amazing facts like: Did you know that some caterpillars have 12 eyes! Praying mantises have only one ear, and it's located on its belly! Periodical cicadas emerge from underground once every 13-17 years! Next we thought as a group, who decided that caterpillars would have 12 eyes? Who put one ear on the stomach of a praying mantis? Who taught the cicada to live underground for 13 years?! God did! God created the biggest things like stars and the moon, and teeny tiny details like the ear of a praying mantis. He even created each and every detail of you. The Bible tells us that we are "wonderfully made!" (Psalm 139:14) I like to imagine God taking a piece of clay or playdough and molding every detail of creation. And left behind are his fingerprints. We can Find God's Fingerprints in creation when we stop to look at all the details. "I deeply hope you find God's fingerprints dwelling in all of creation. Together, we will worship God by stewarding creation well." After our invitation, we got busy discovering the details of God's creation through bug catching! We learned how to use tools for proper observation and shared how we could find God's fingerprints in even the smallest detail of a bug!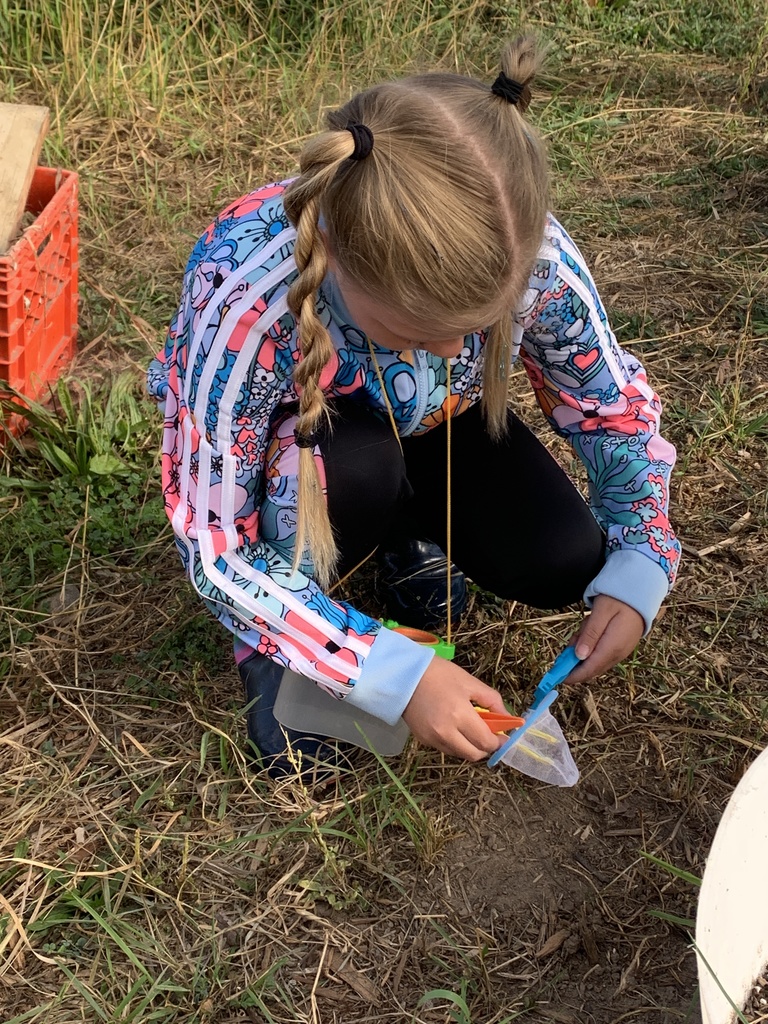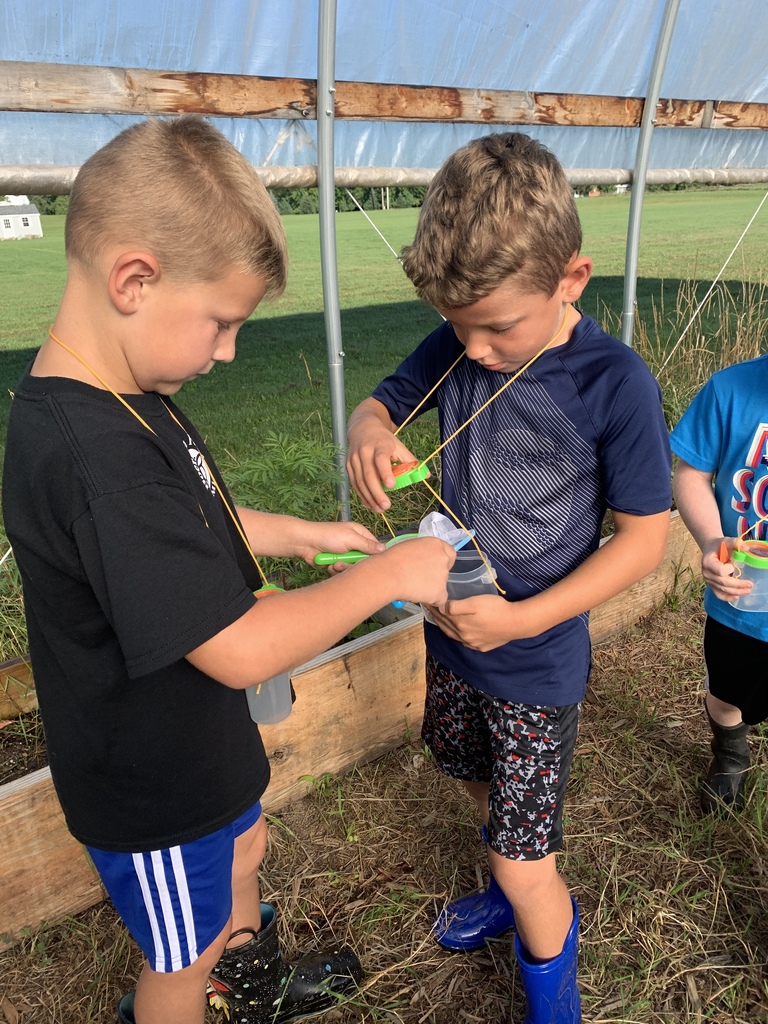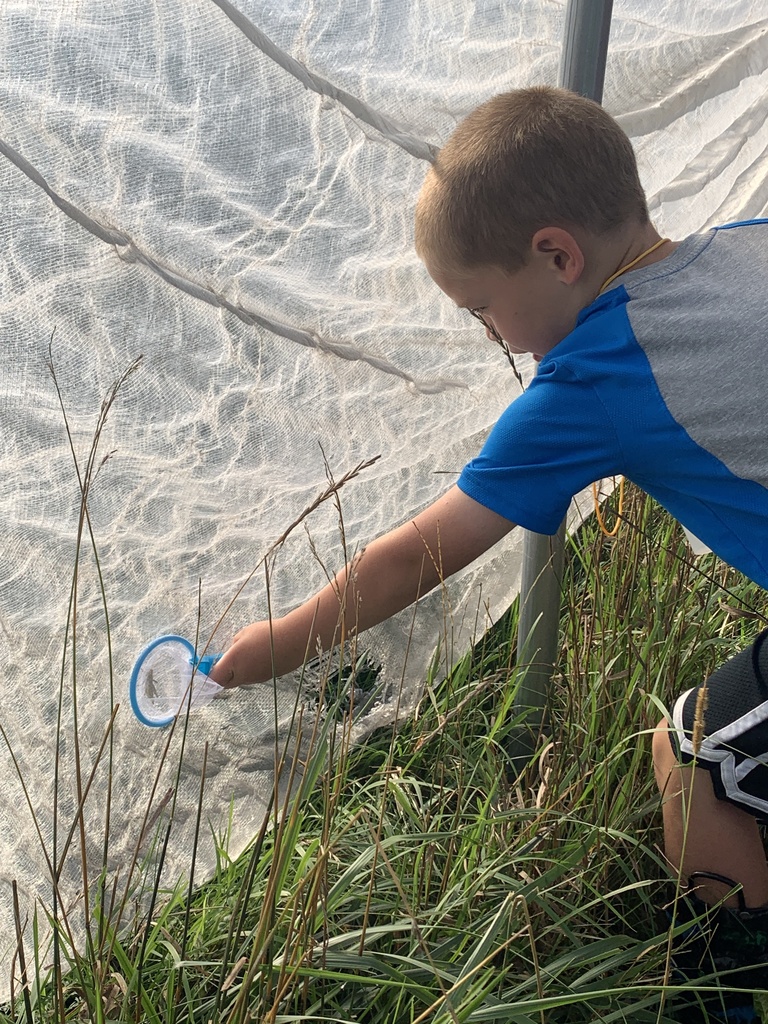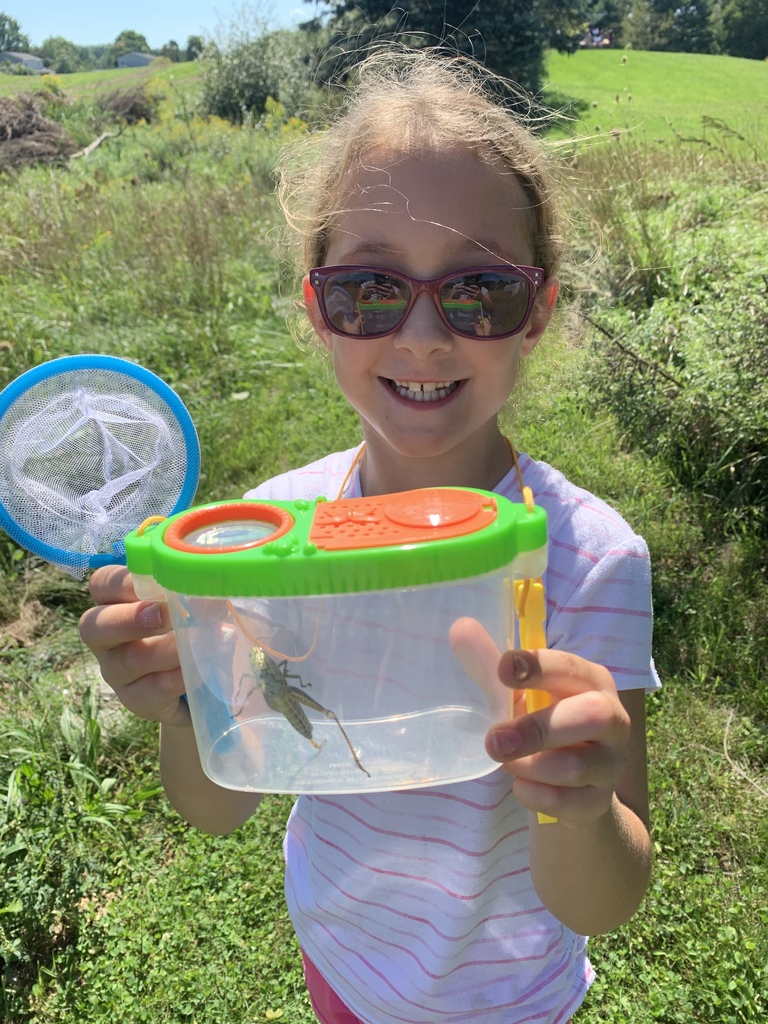 Buddies: Today many of us had a chance to meet with our buddies and do activities together. Some of us did projects together, colored together, read books with each other, interviewed each other, and played games! It was great to see the students interact with each other and get to know one another more.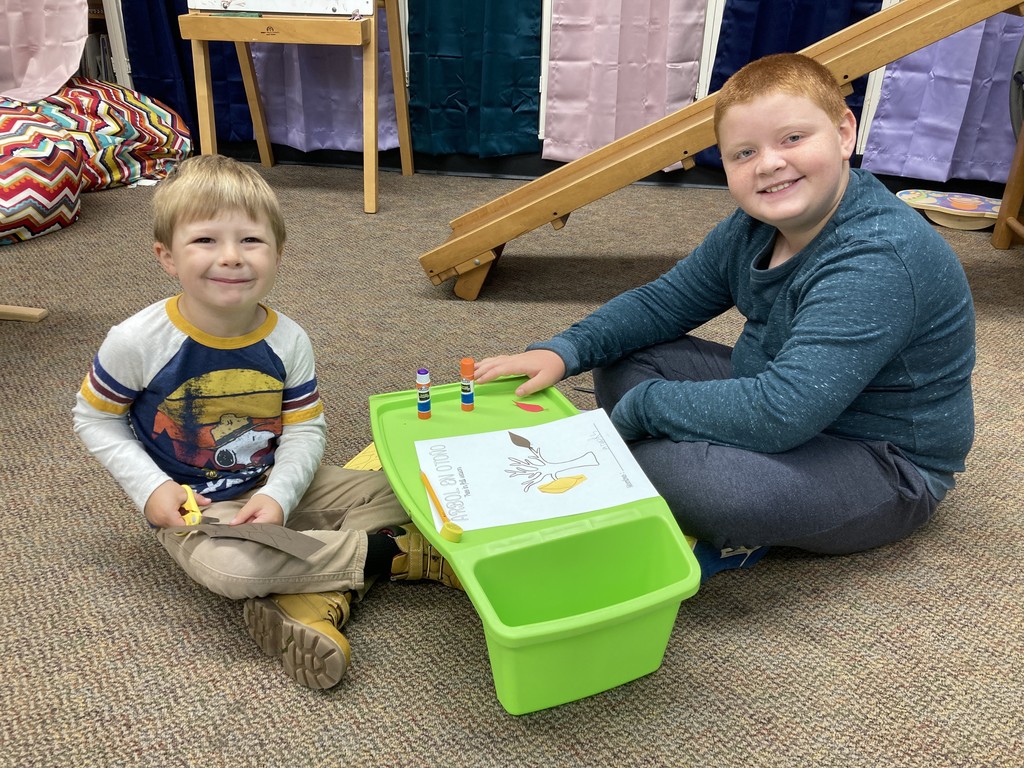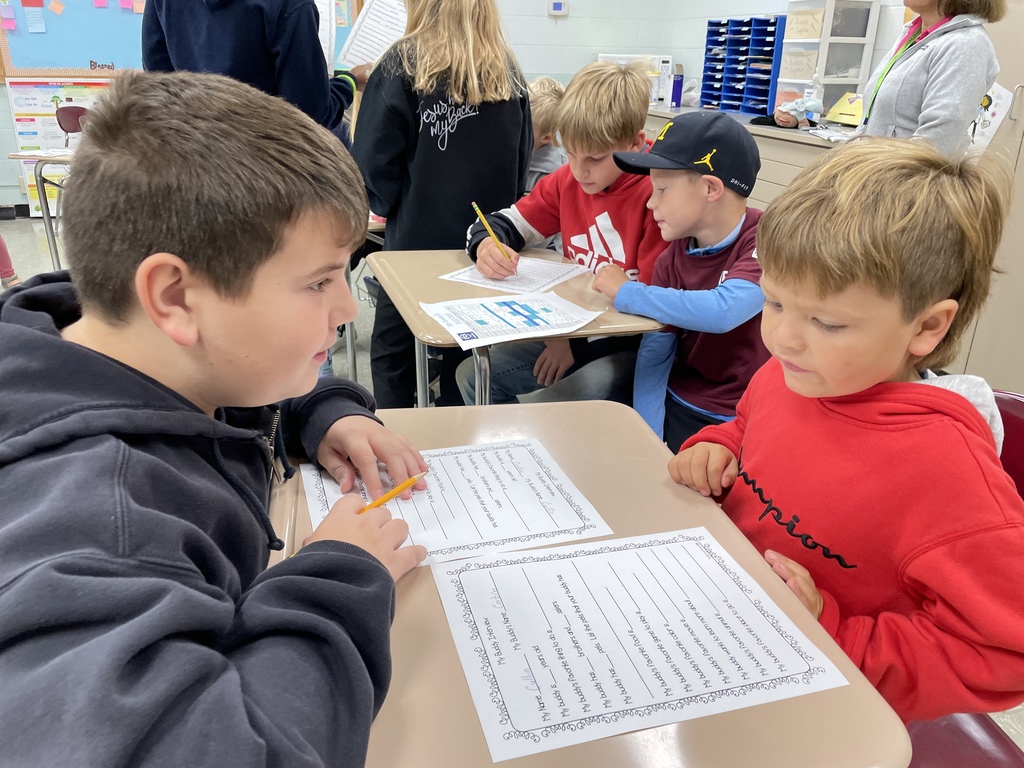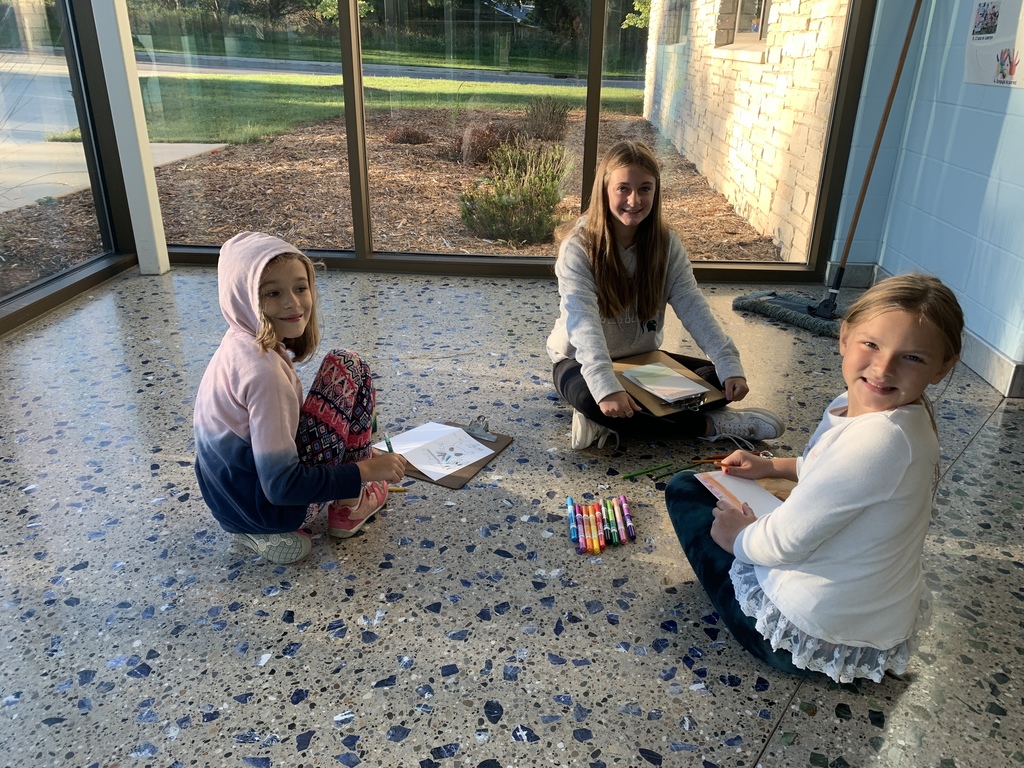 Family Groups: Our school met together this Friday morning and divided into our new Family Groups for 2022-2023. These are all age groups that will do activities together about once a month. This month we met each other, did a circle together, and colored puzzle pieces to show that we all have a piece together and belong to this new group – our new little family group community.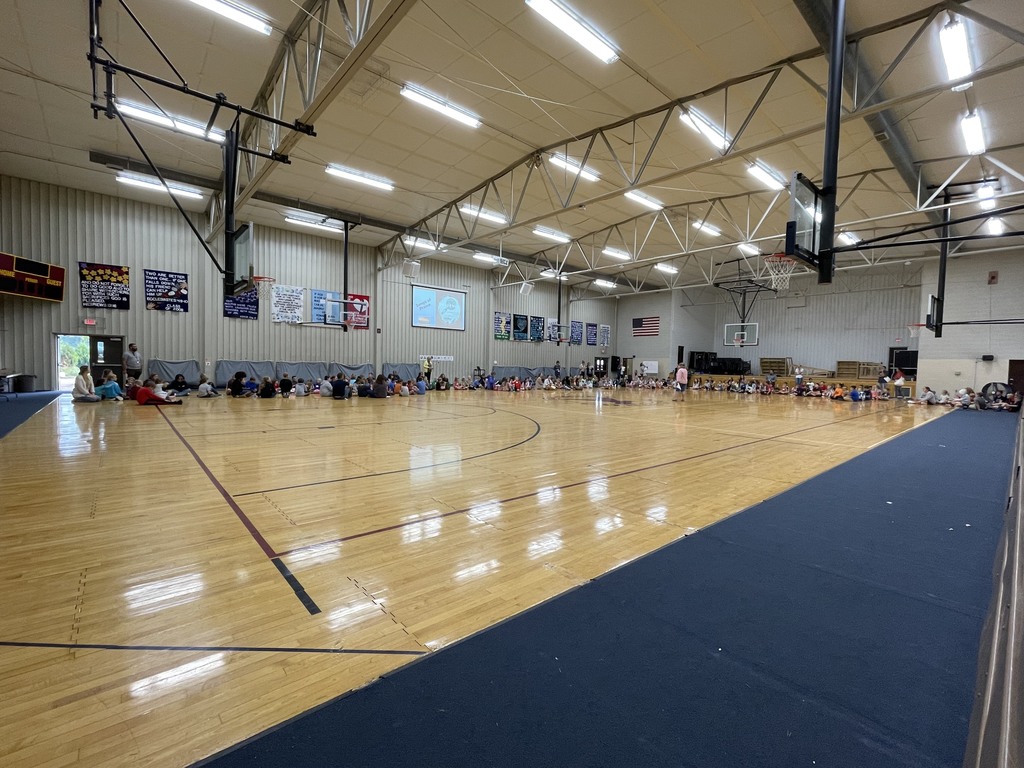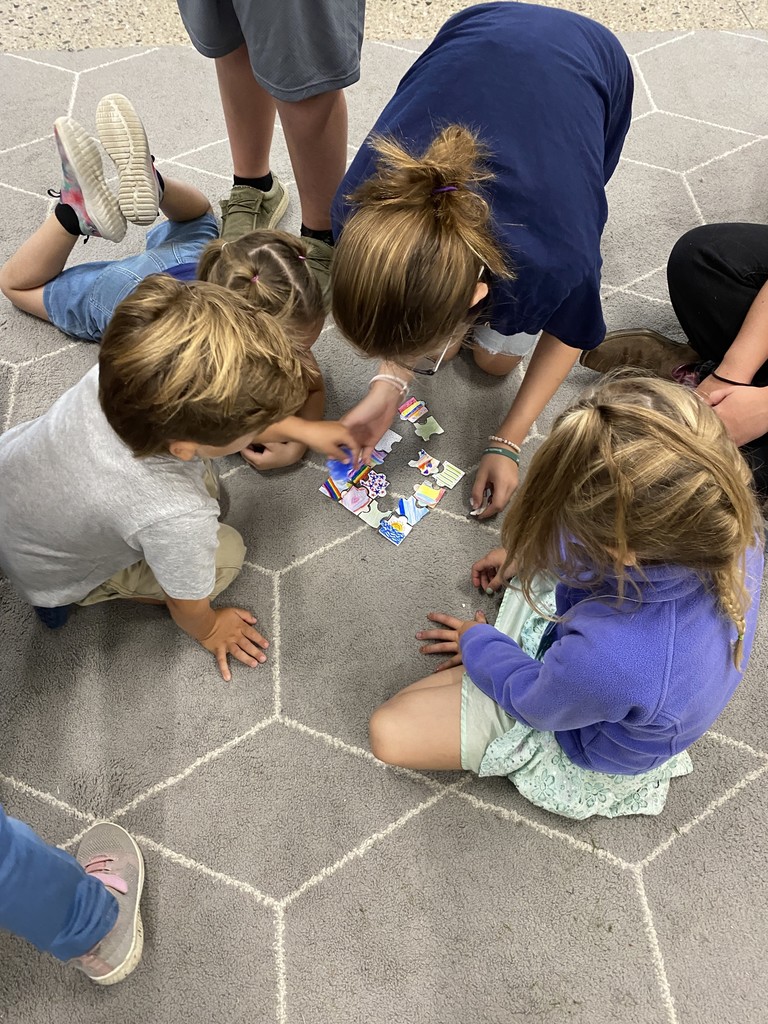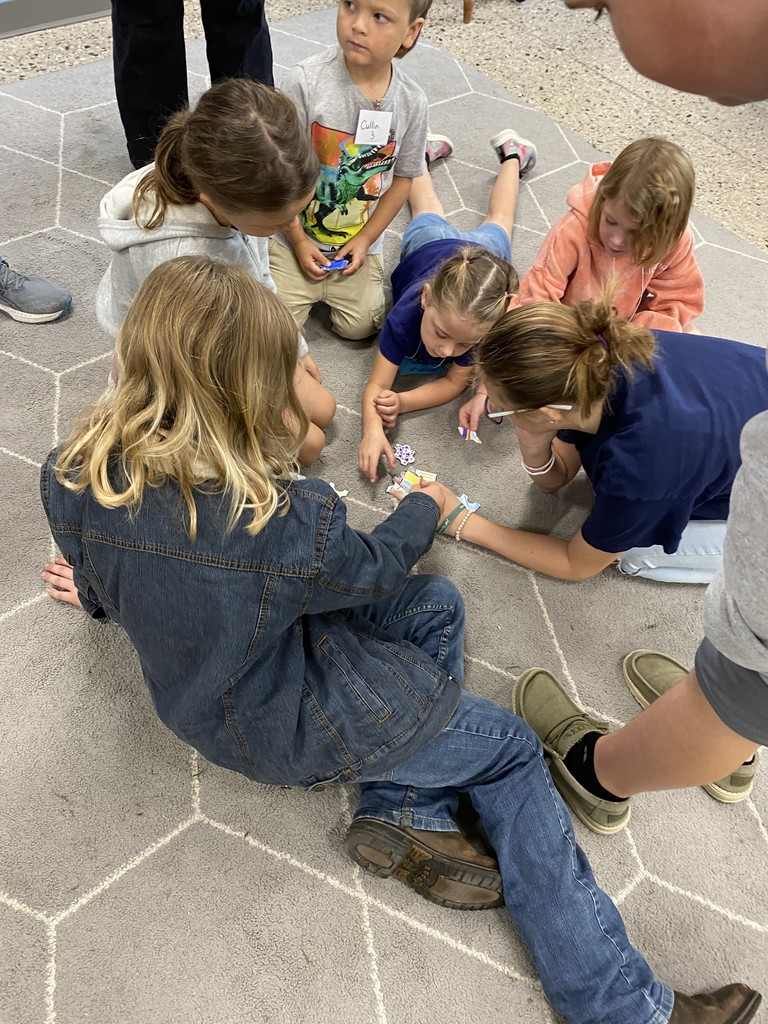 This week our students in grades Kindergarten through 6th grade were able to spend time at Camp Henry. They did adventure experiences, teamwork challenges, and spent time as Creation Enjoyers!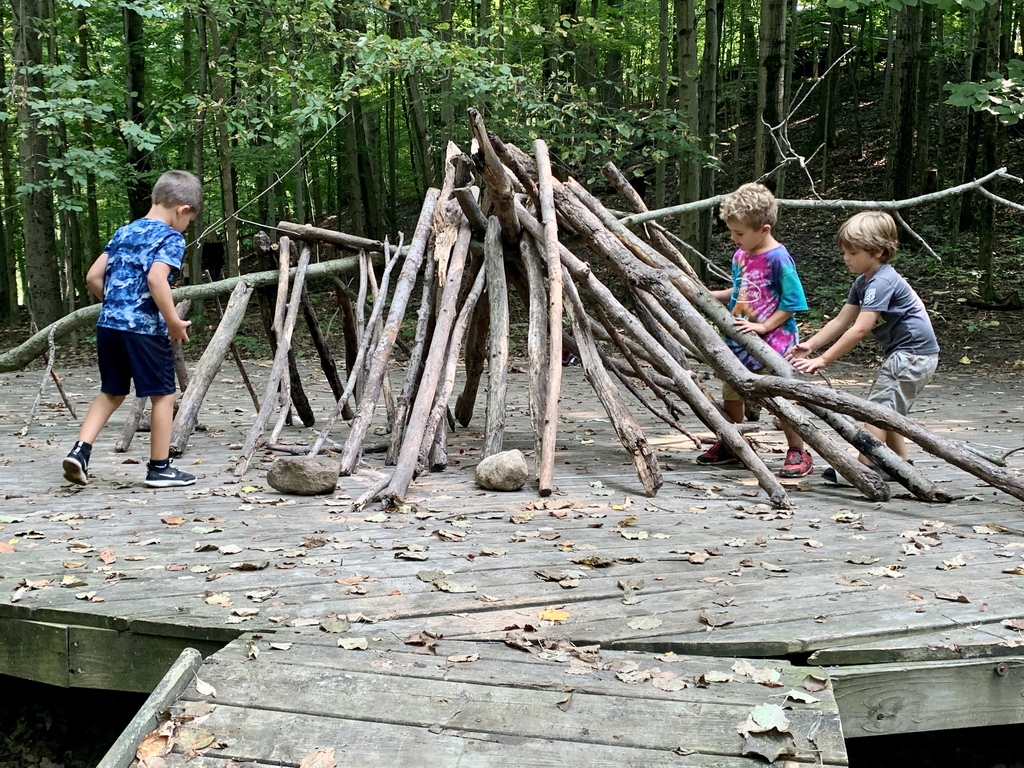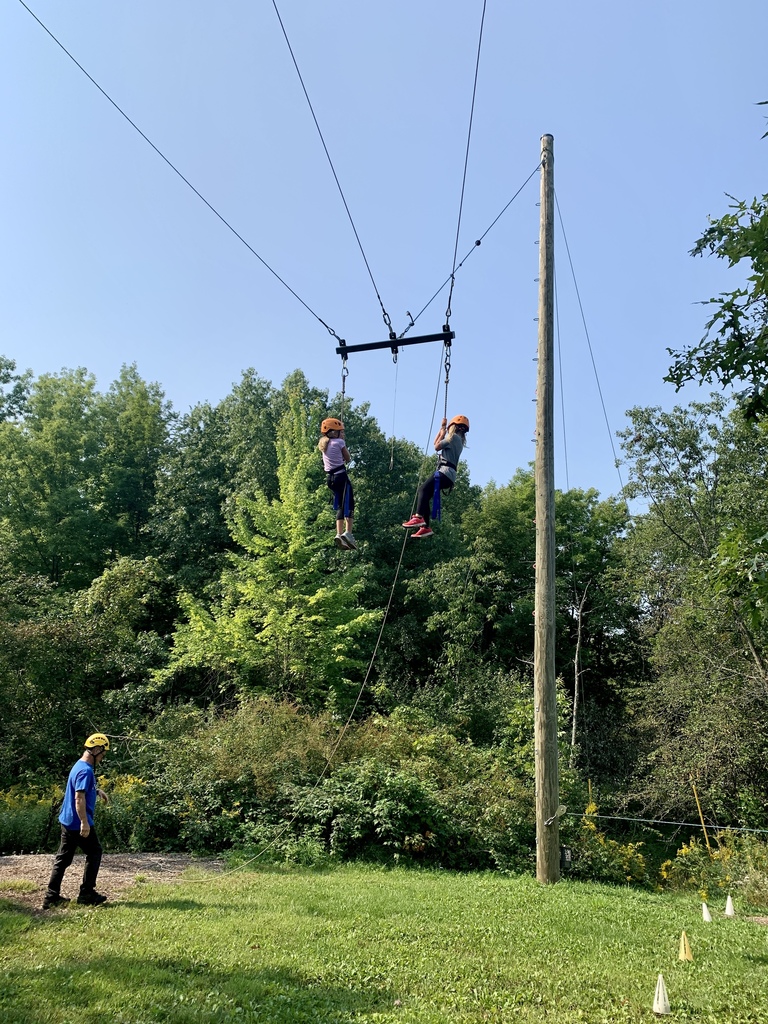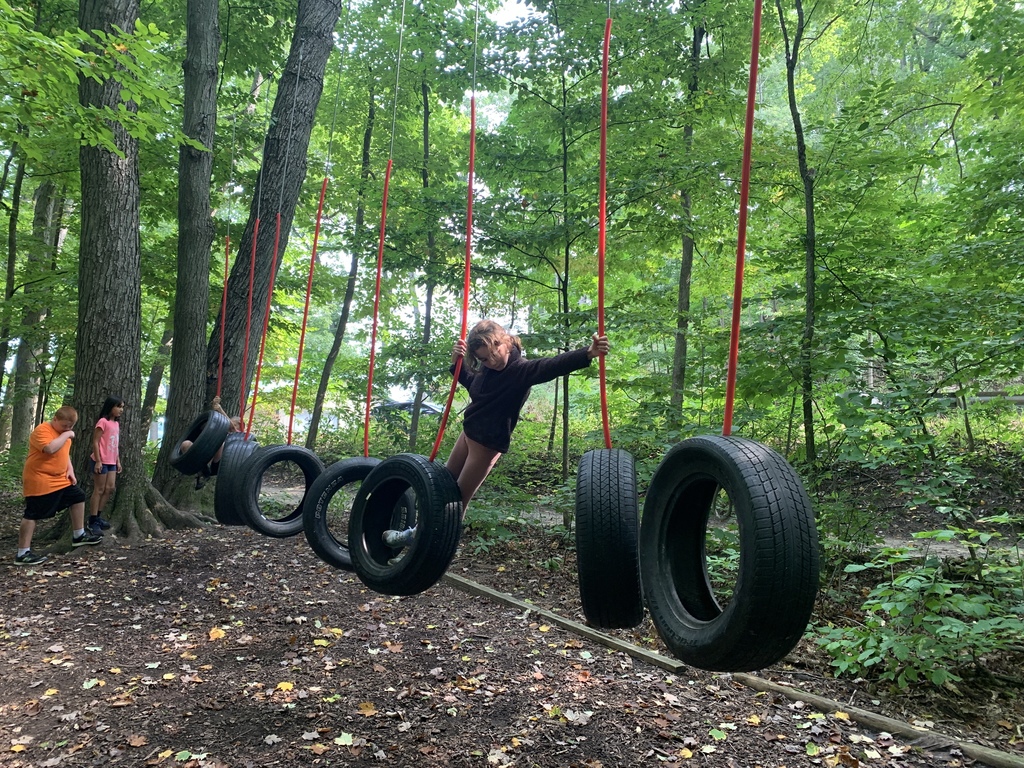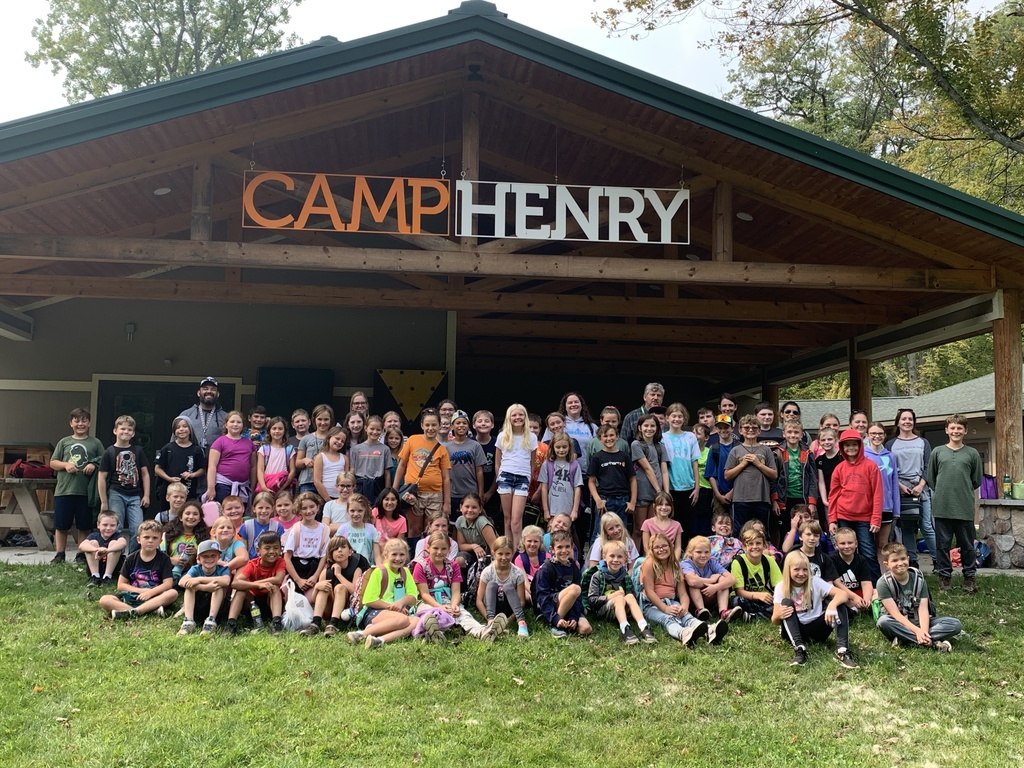 It was a great morning to experience a rainbow!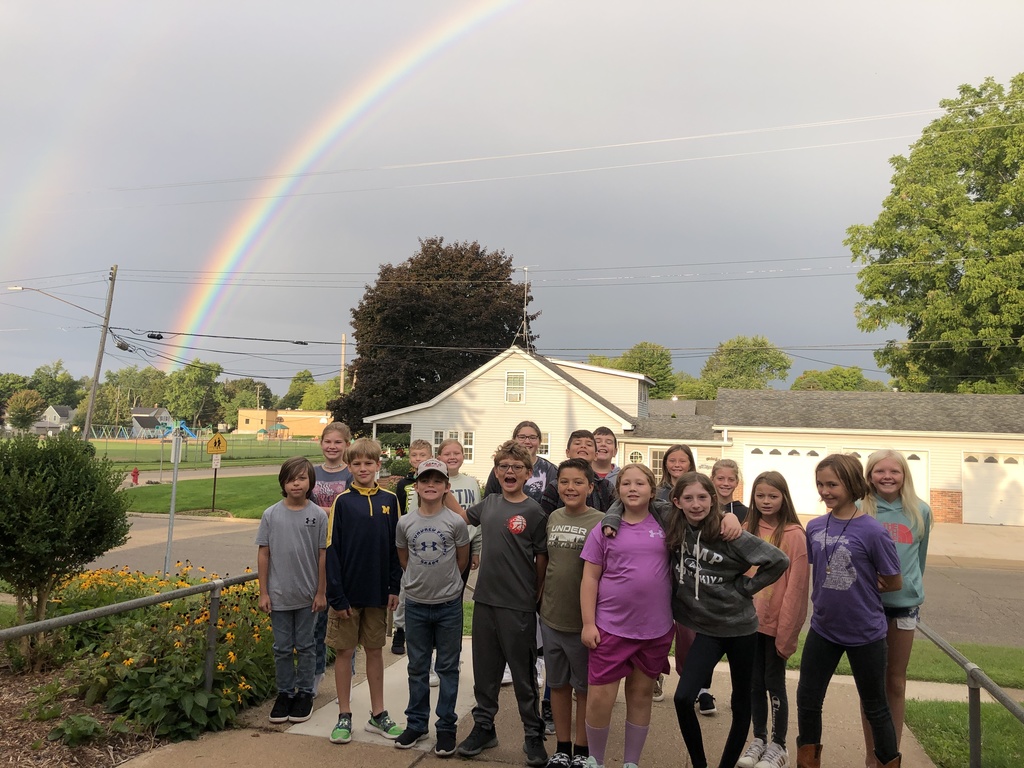 The 3rd graders painted the background of their still life artwork in art class.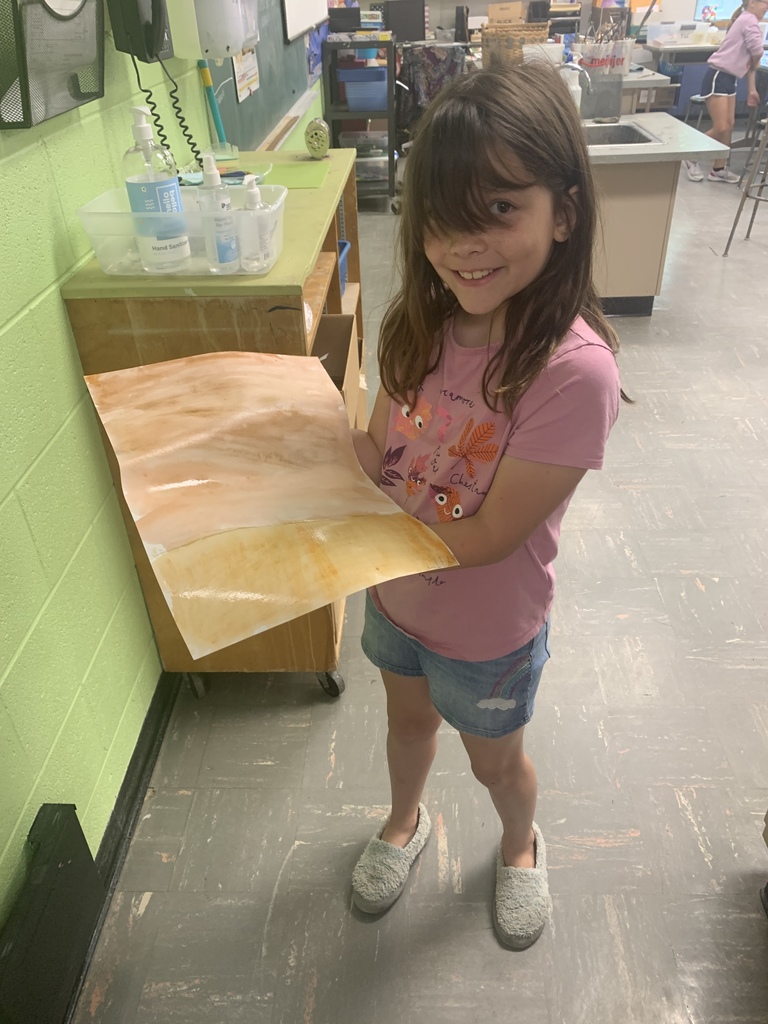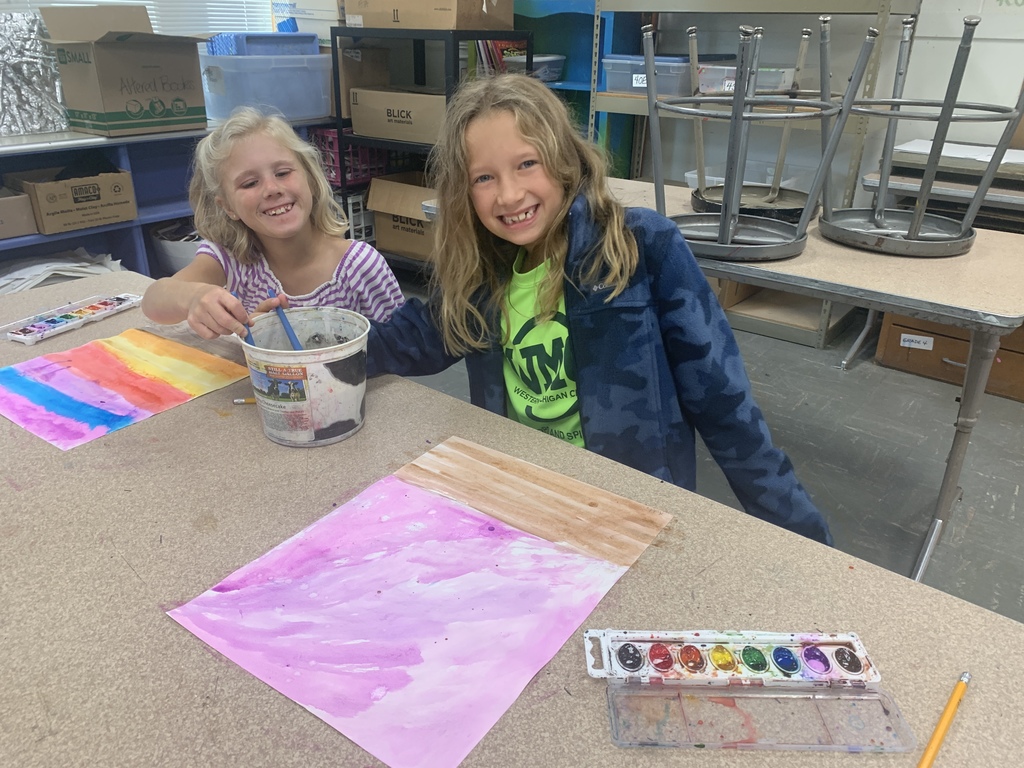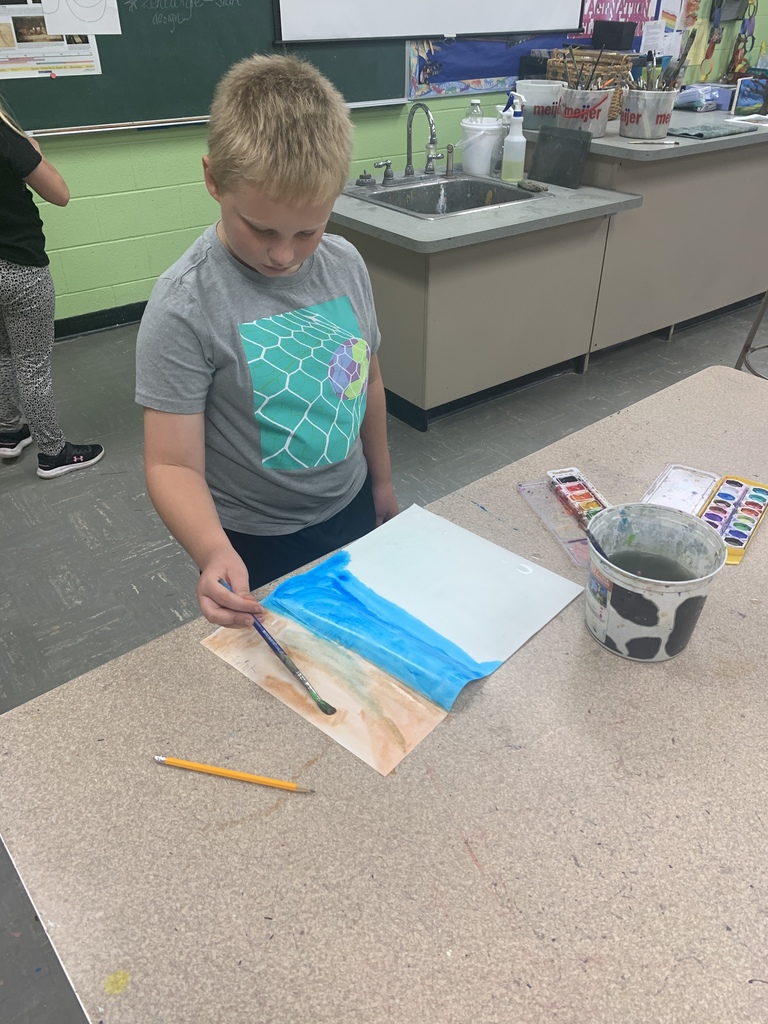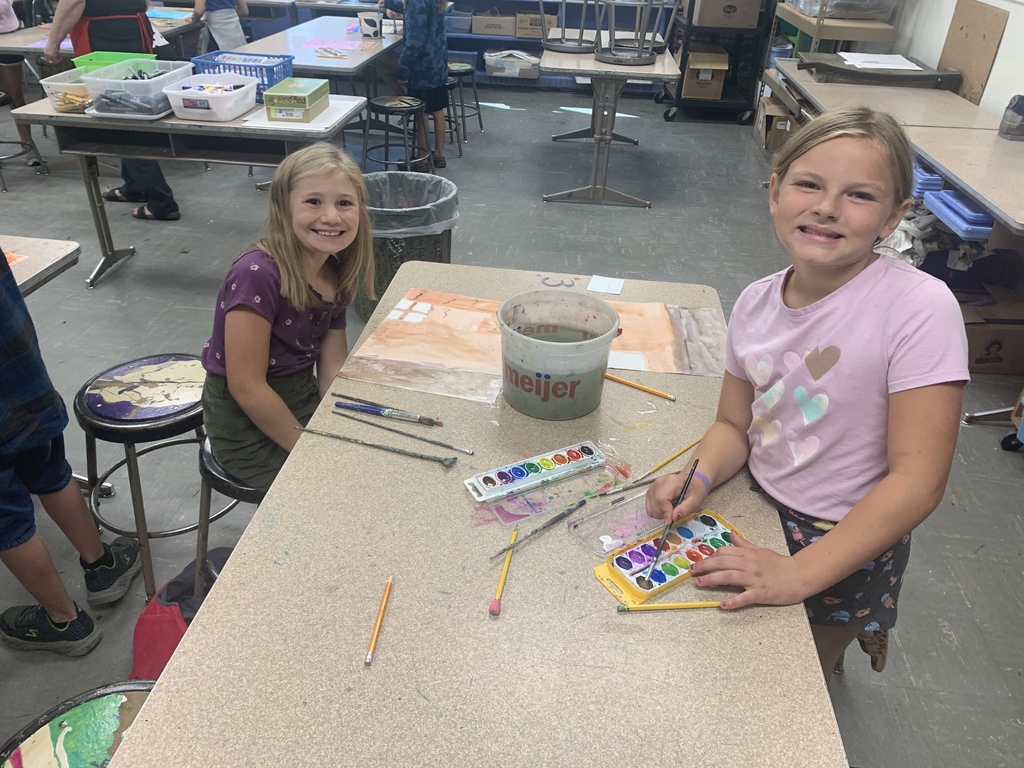 TfT in 10 Words: A teacher's deep hope guides the classroom Christian learning journey. Deep Hope Feature: Maestra Alleman's Deep Hope is that "you strive to be like Jesus by being willing to be moved by God, do His work, and show His love to others." She challenged her 6th grade students during their morning circle to find an opportunity to show God's love to someone else. The following day's morning circle, each student shared one way they showed God's love and recorded it on a heart to display on their storyboard. This acts as a visual reminder of God's love for each student, and how we are called to love each other. As the year continues, material learned in her language arts and social studies classes will continue to dig more into how that deep hope can be lived out.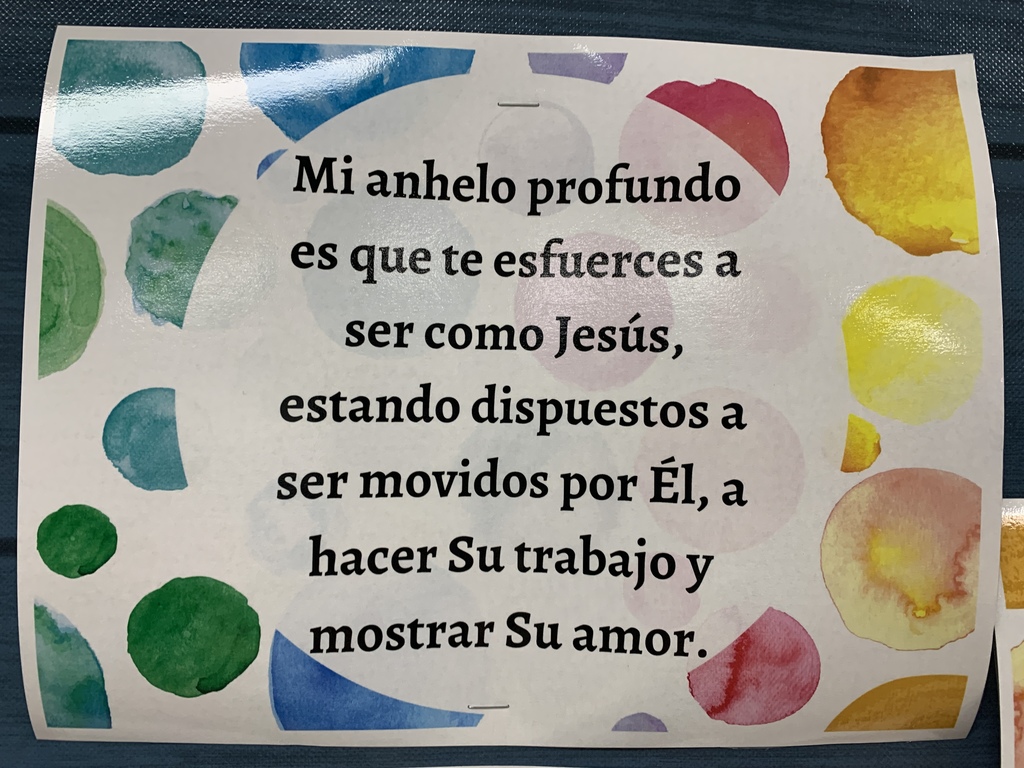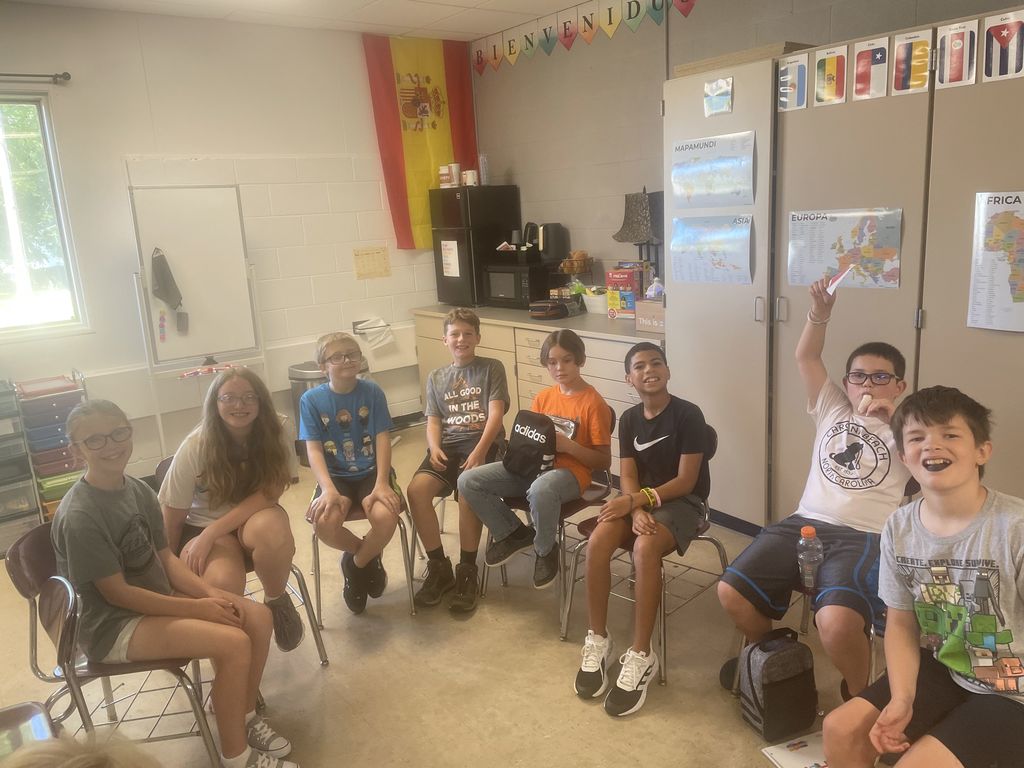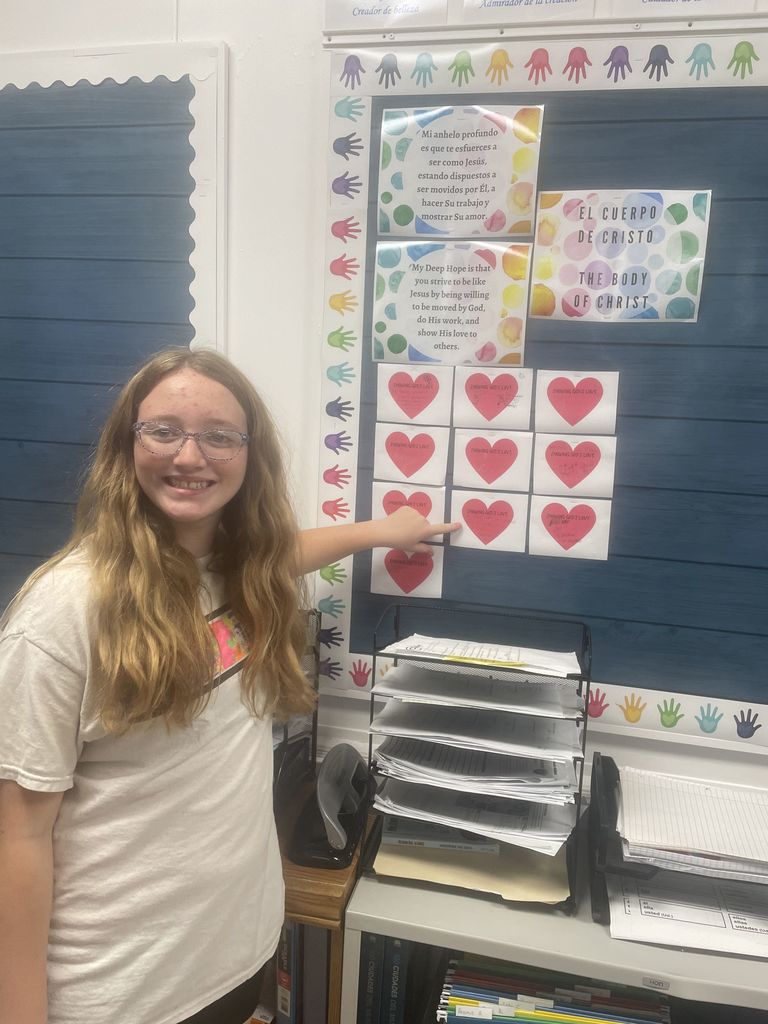 Evidence: Faith! This month, our school is talking about Faith: knowing, loving, and following Jesus. In chapel, we talked about the evidence of God in creation, in his Word, in the lives of faithful followers, and in the 12 disciples actually seeing that Jesus came alive again. We learned how important it is that we need to put our faith in Jesus as our personal Savior, and need to follow Him in what we say and do. Our verse for this month is Gal. 2:20 "I have been crucified with Christ, and I no longer live, but Christ lives in me. The life I now live in the body, I live by faith in the Son of God, who loved me and gave himself for me." Take time to talk to your children about what faith in Jesus means to you!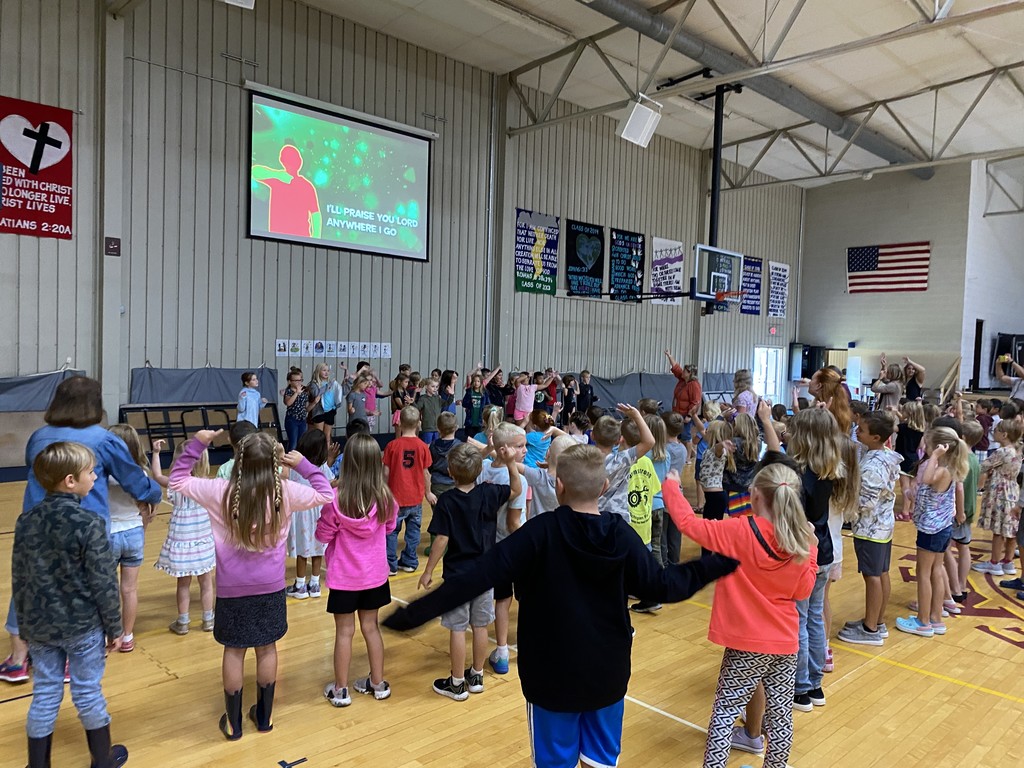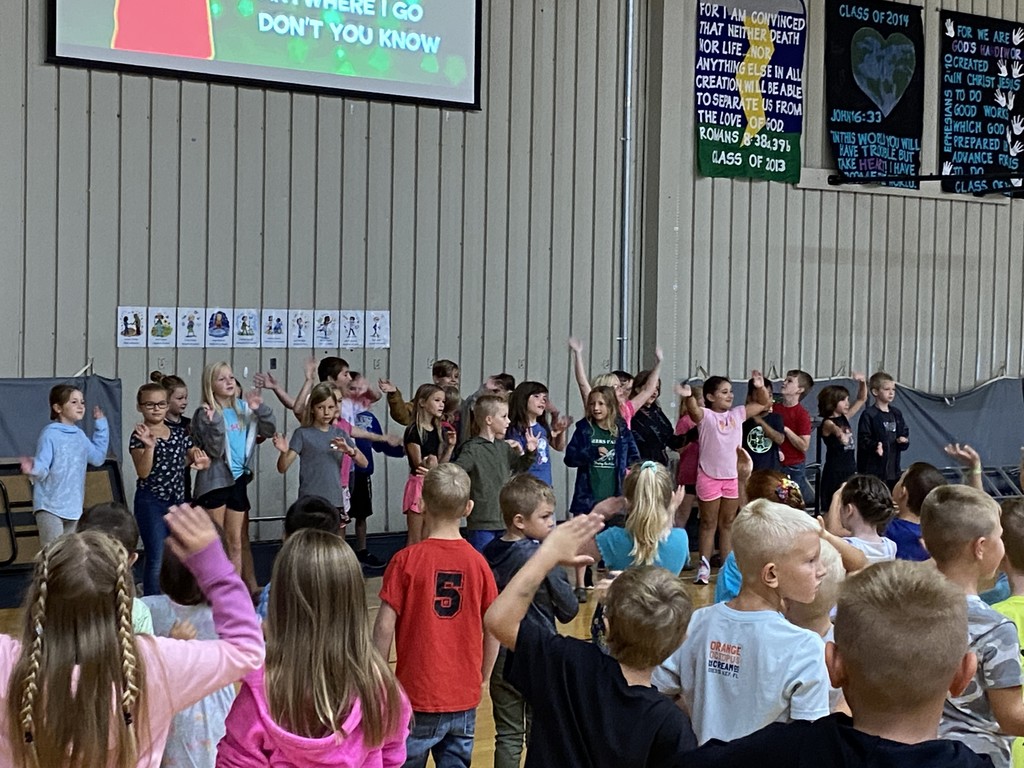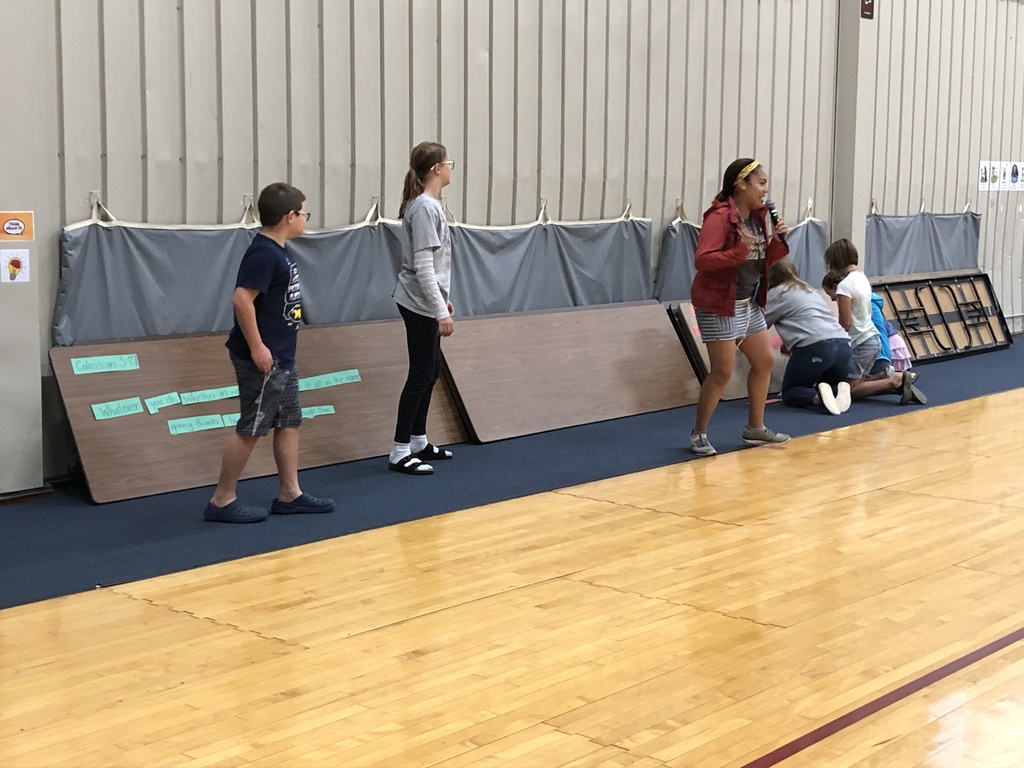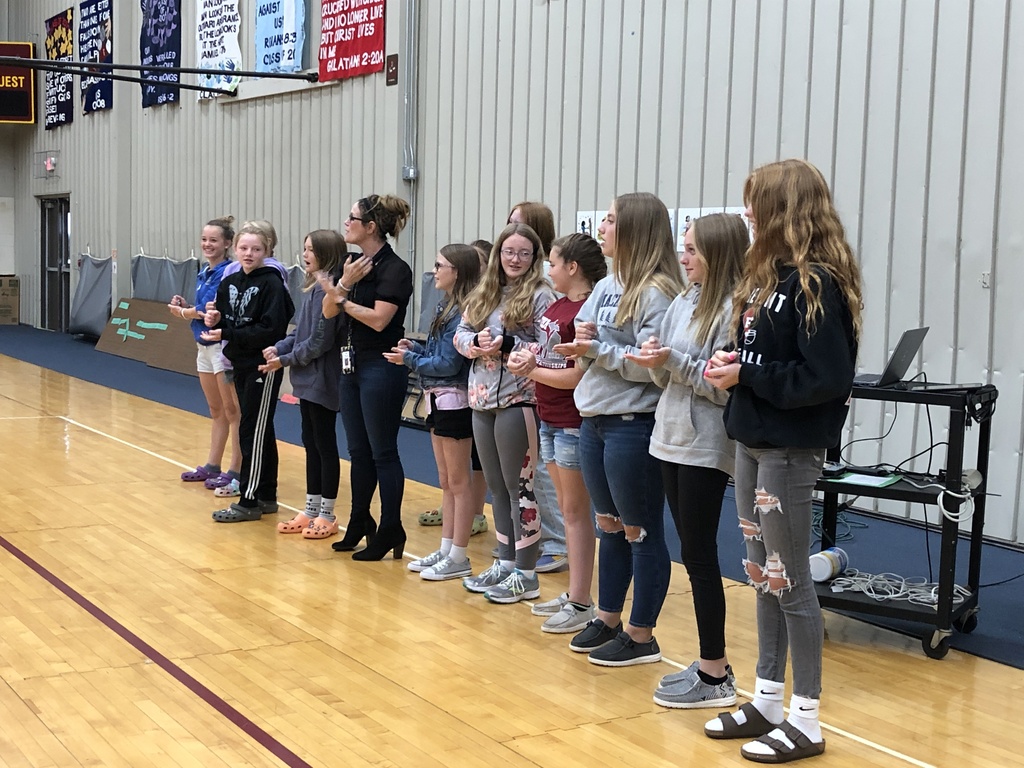 The Outdoor Education students have been working hard preparing our spaces for growing and learning. While working, we learned how to identify plants vs. weeds and observed creatures like slugs, grasshoppers, and even a praying mantis eating another bug! Check out some of these before and after pictures!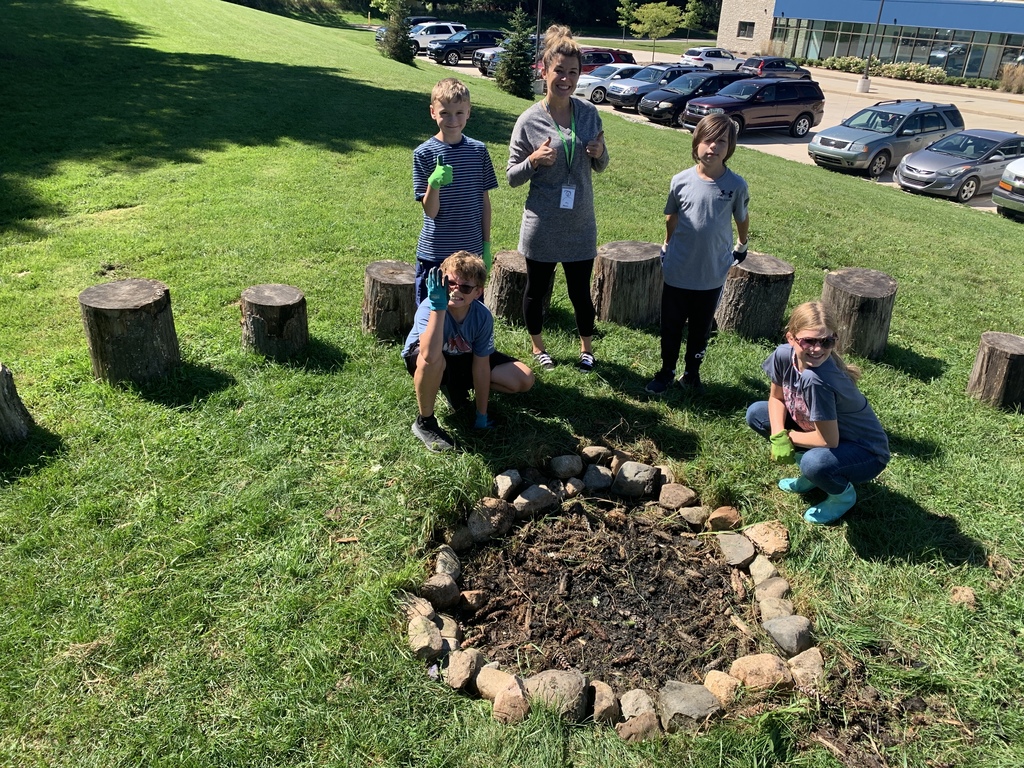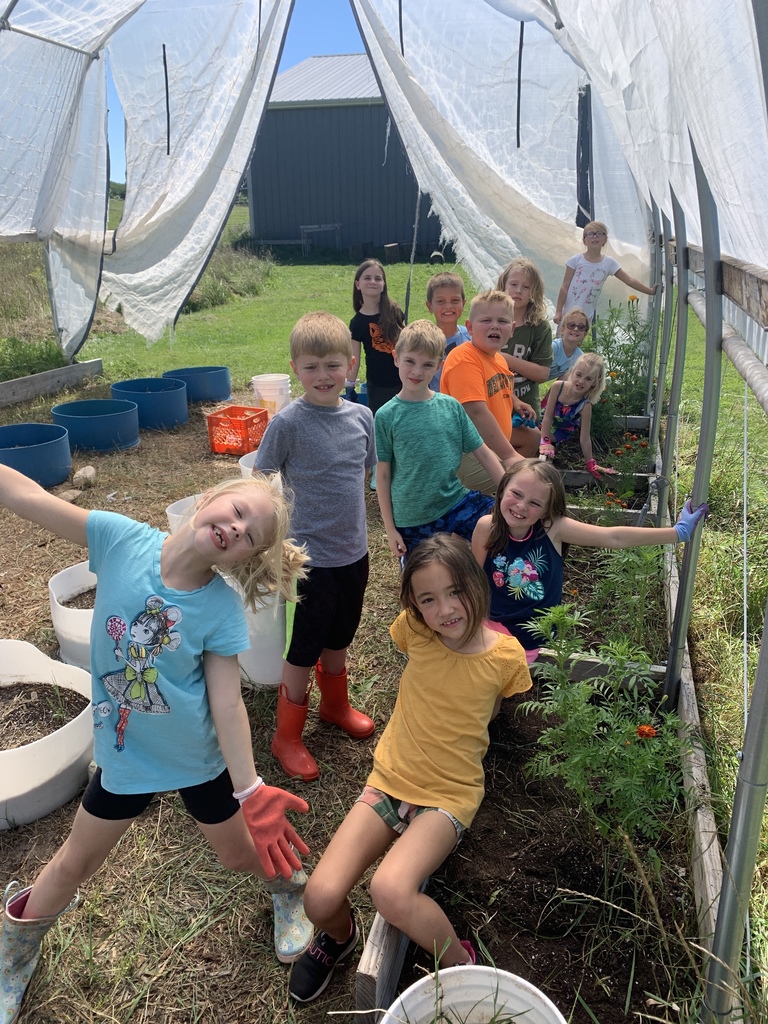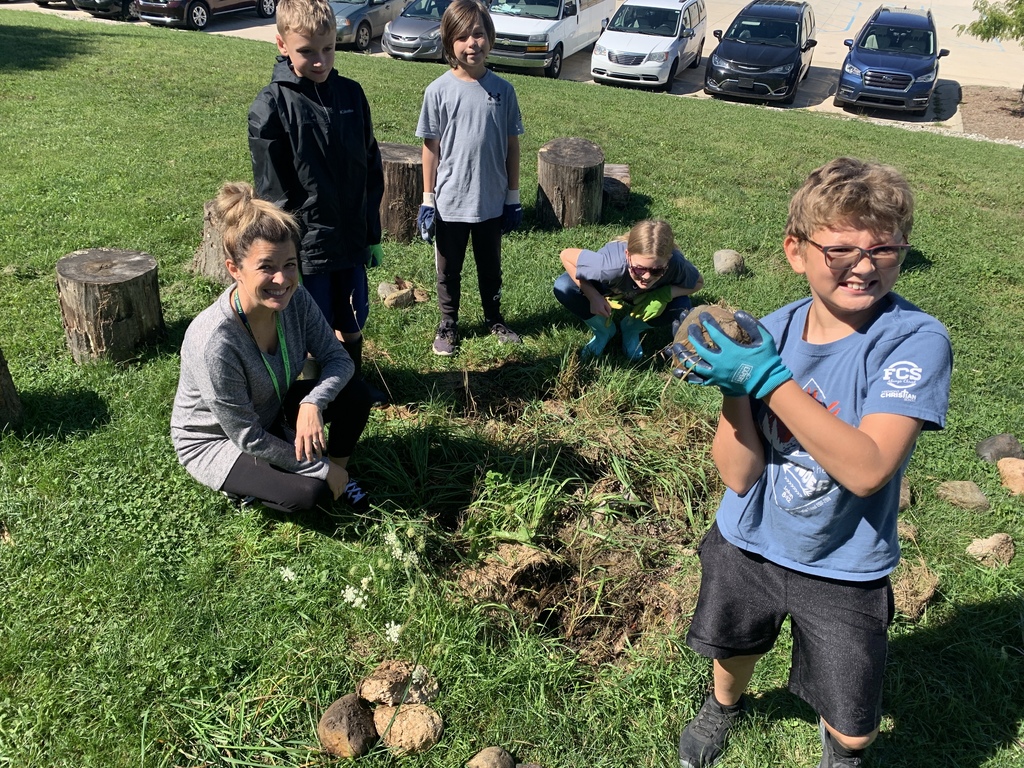 The 6th and 7th graders have been learning about archaeologists. This week, they designed and created tools that an archaeologist might use. Then, they went on a dig! After finding several artifacts, they needed to create theories as to what the society the artifacts belong to may be like.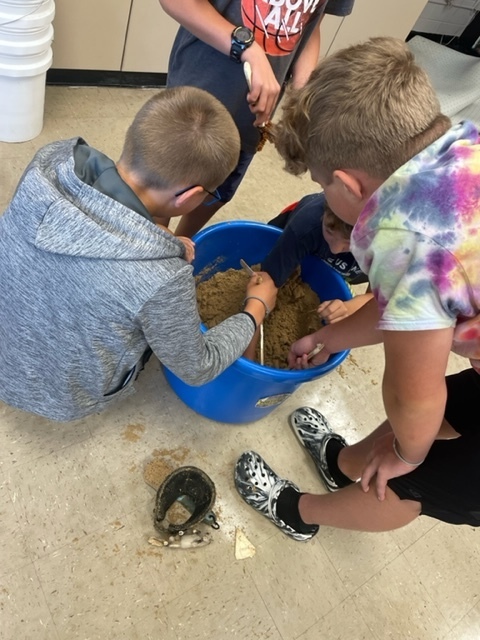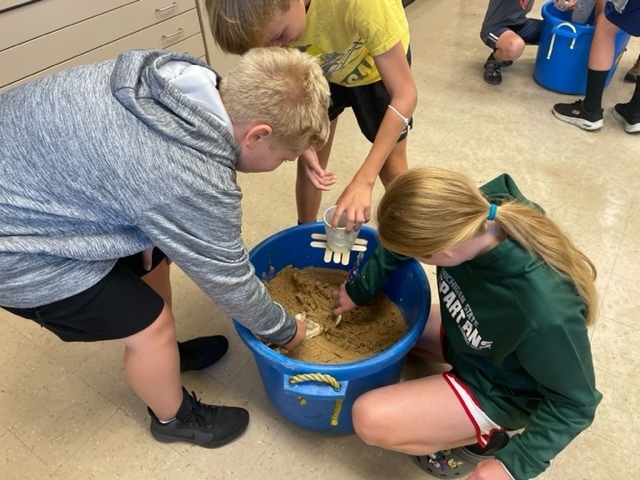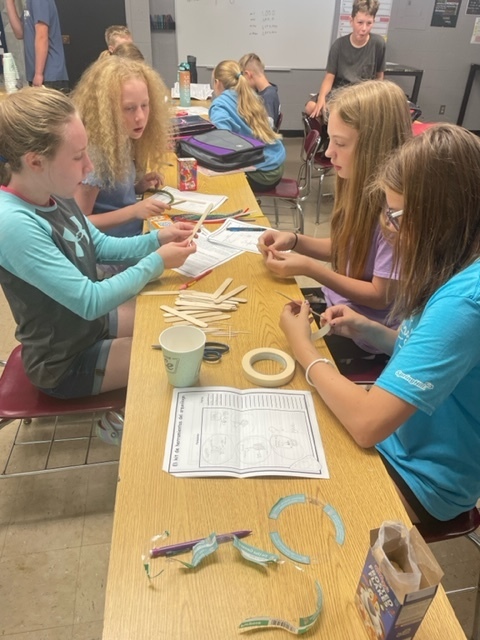 For science class in 3rd Grade Spanish Immersion, we became meteorologists. In the course of 2 weeks we will be observing the weather, discussing changes and similarities in the weather, and also what we think is causing these changes.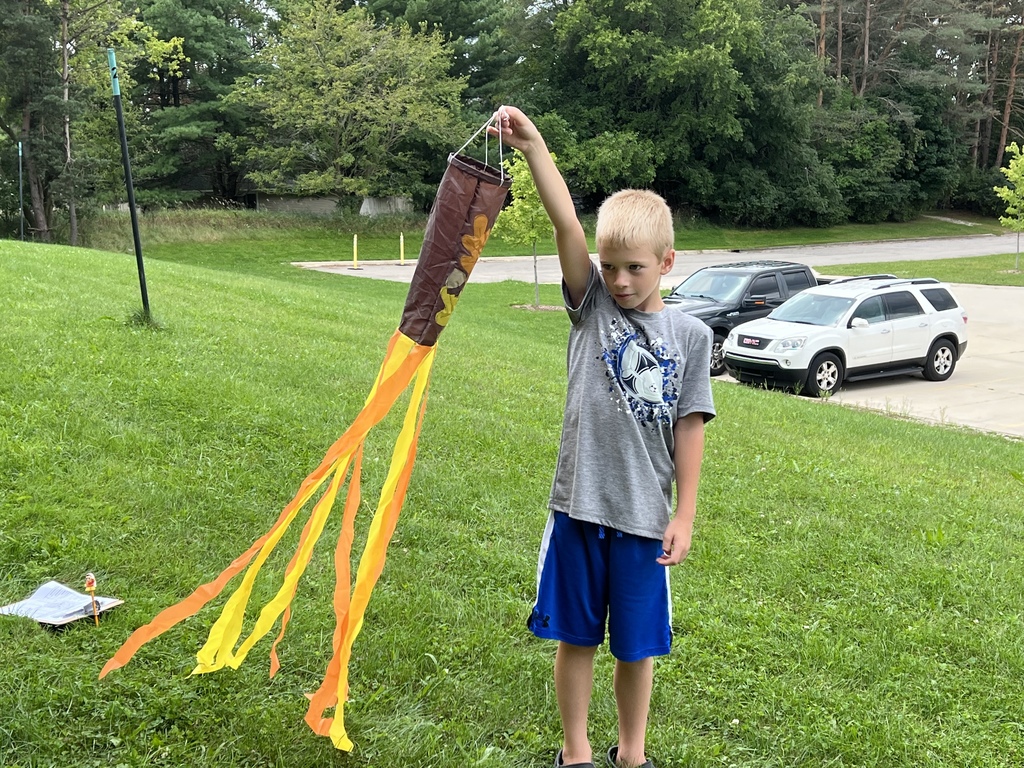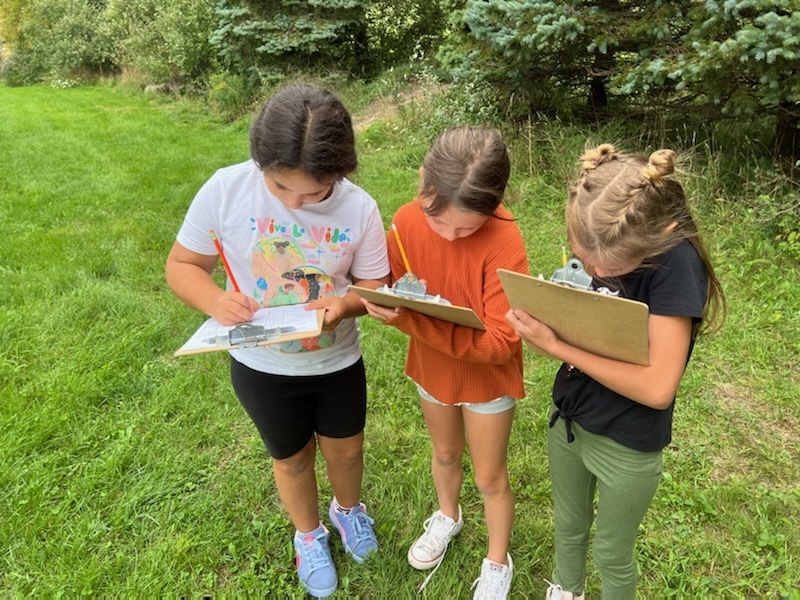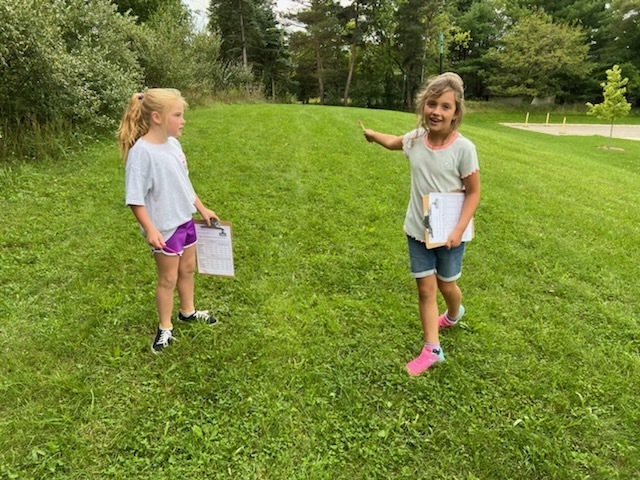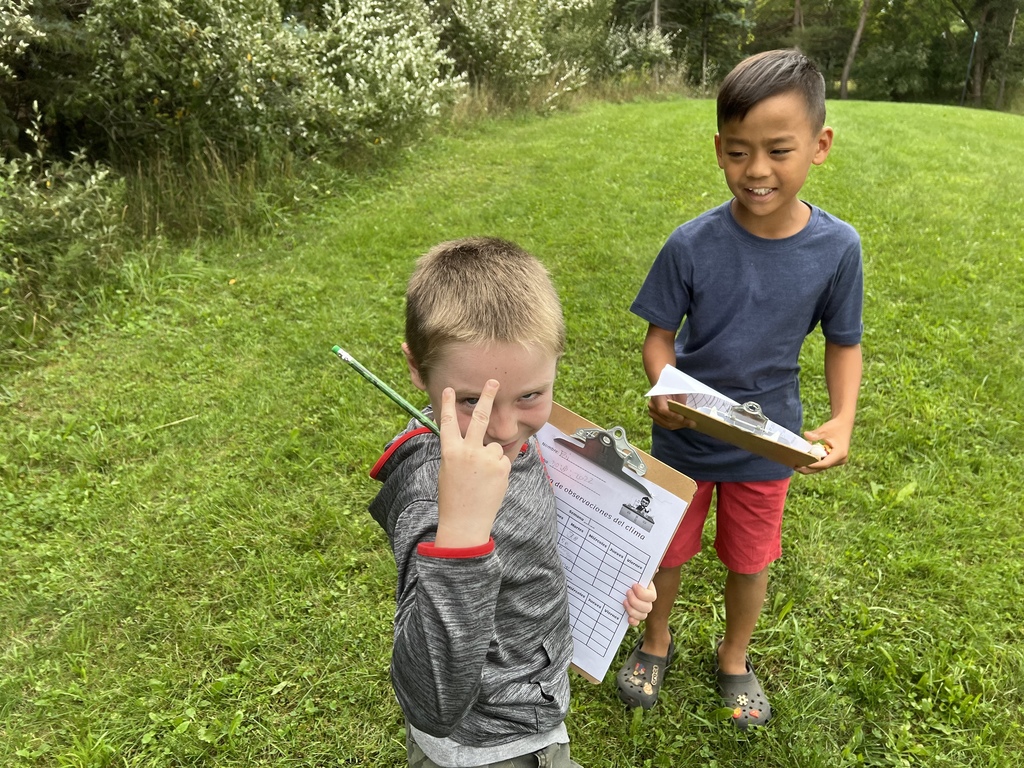 The first grade OE students practiced word work through paint chip spelling and rainbow spelling. They also learned all about garden tools in OE and explored how they work!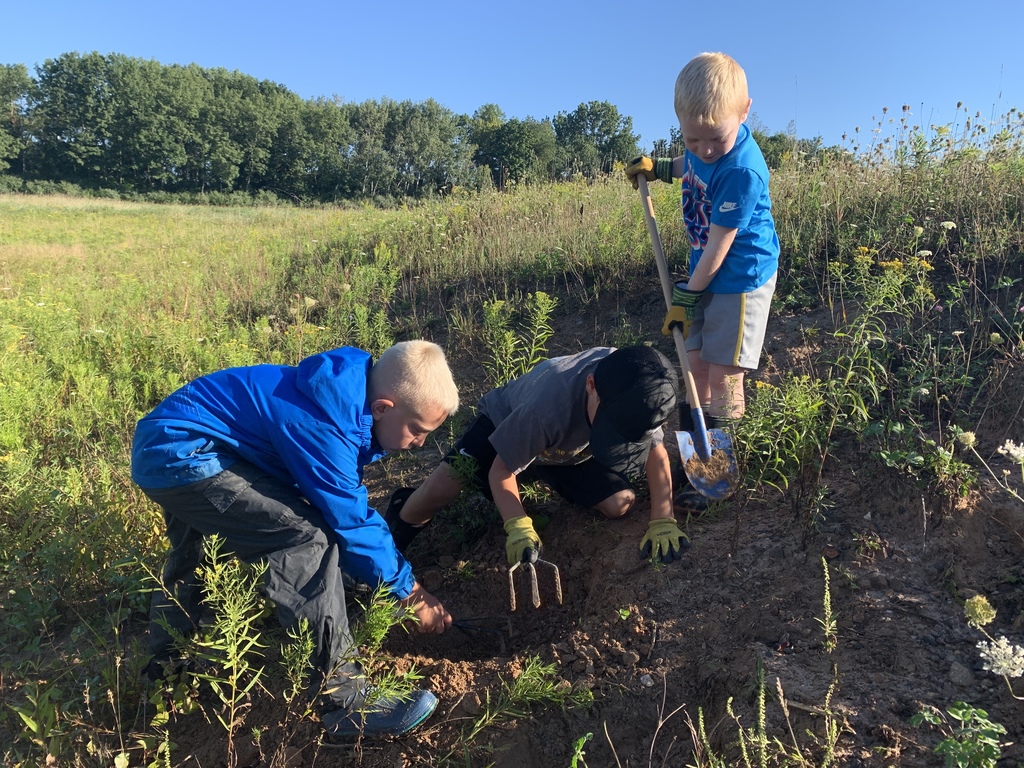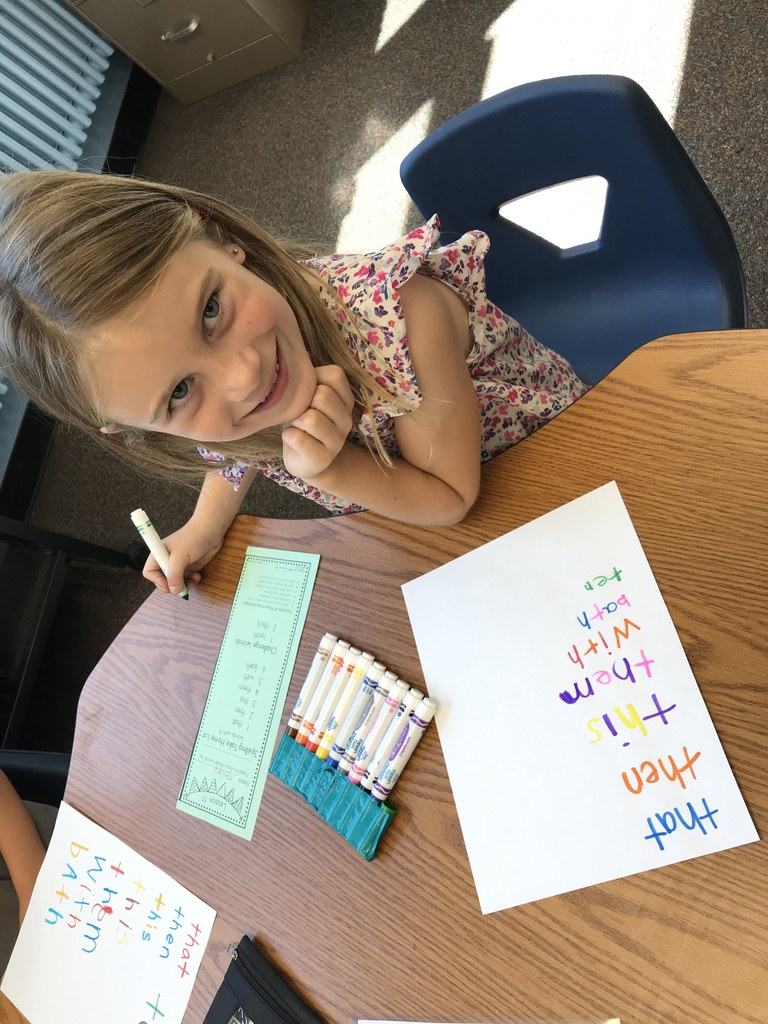 Enjoy Friday and Monday off from school for Labor Day Weekend, FCS Families! Here are some photos from our week to send you off!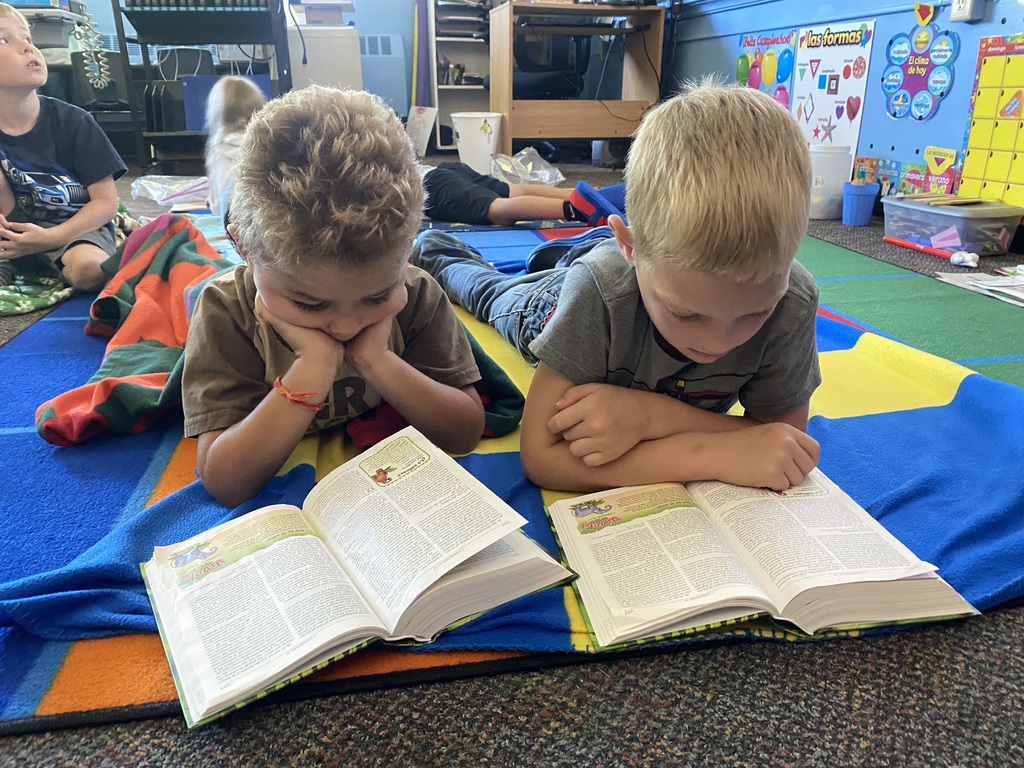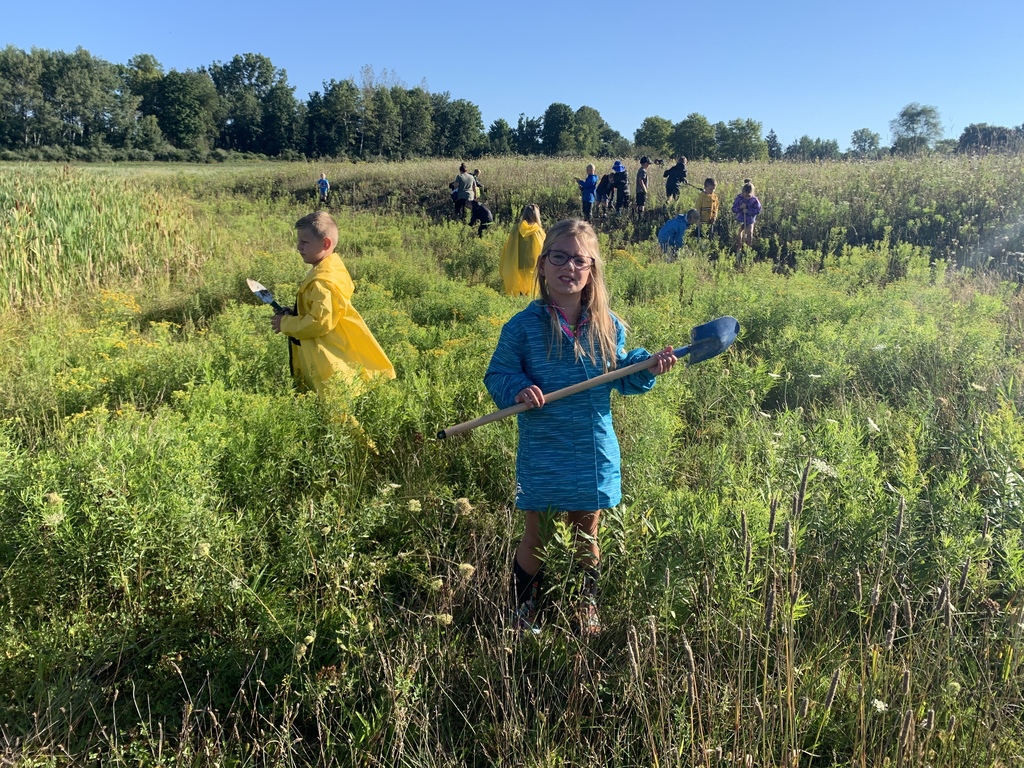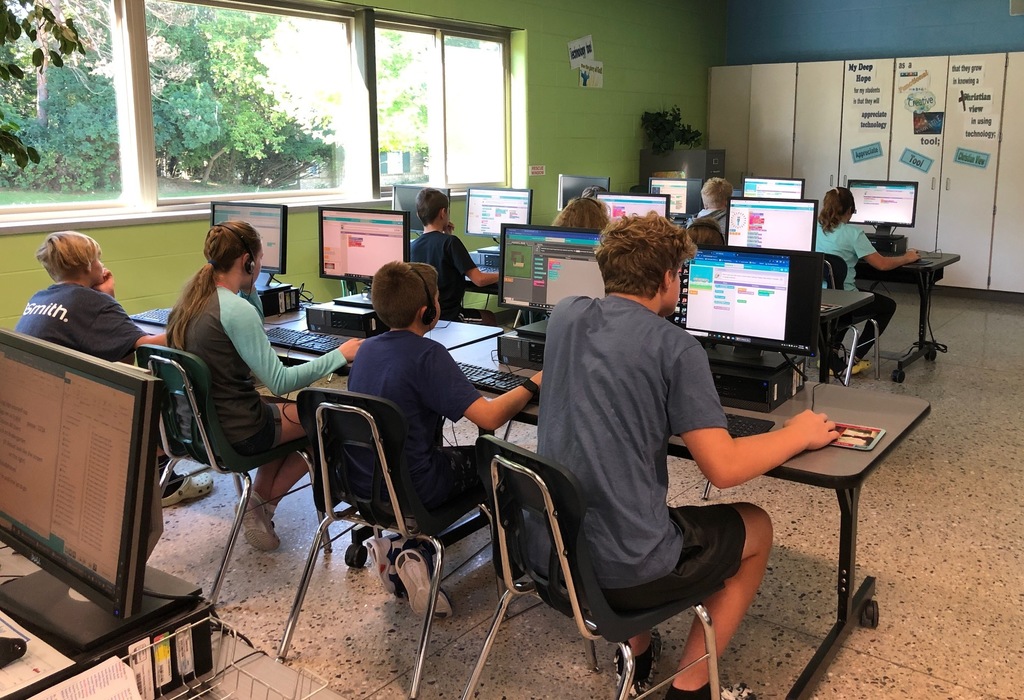 Today was the first "Miércoles de Merienda" of the school year! Last year, Kindergarten and Second grade Spanish Immersion classes started a FLEx project called "Miércoles de Merienda"/ Wednesdays are for snacks. Our classes were selling snacks every Wednesday with the main purpose of raising money to donate to Hand2Hand in Fremont, Michigan. We raised over $2,000 dollars and provided food for kids facing weekend hunger in our local community. This year we will continue selling snacks every Wednesday, and we will be donating that money to different causes.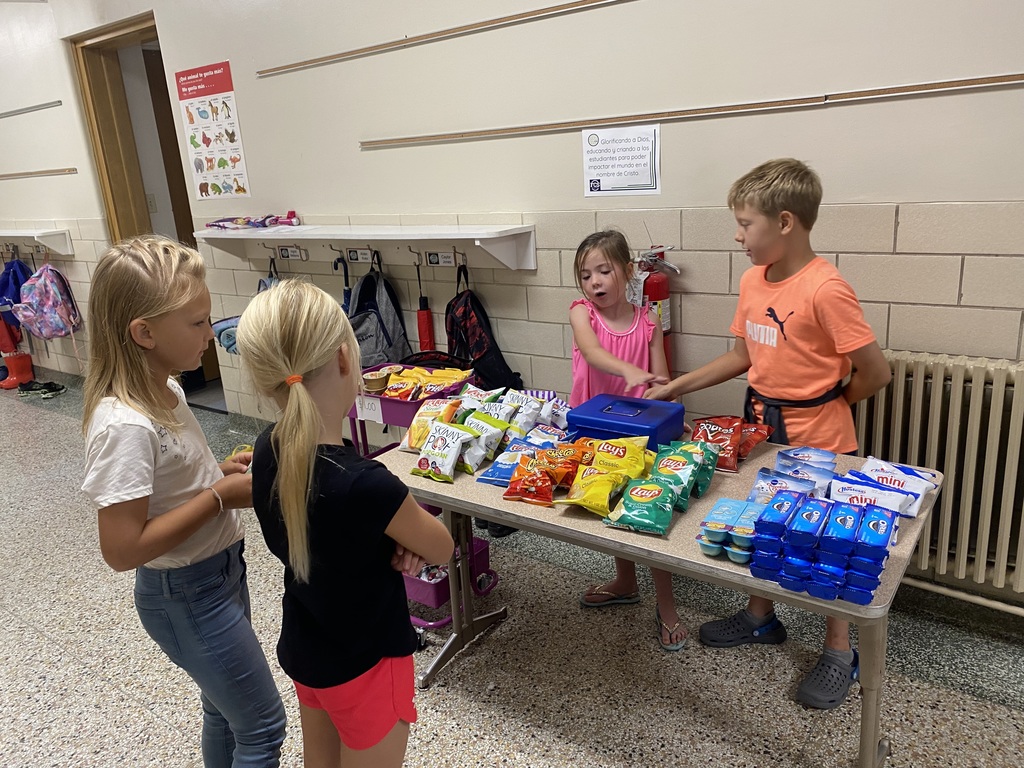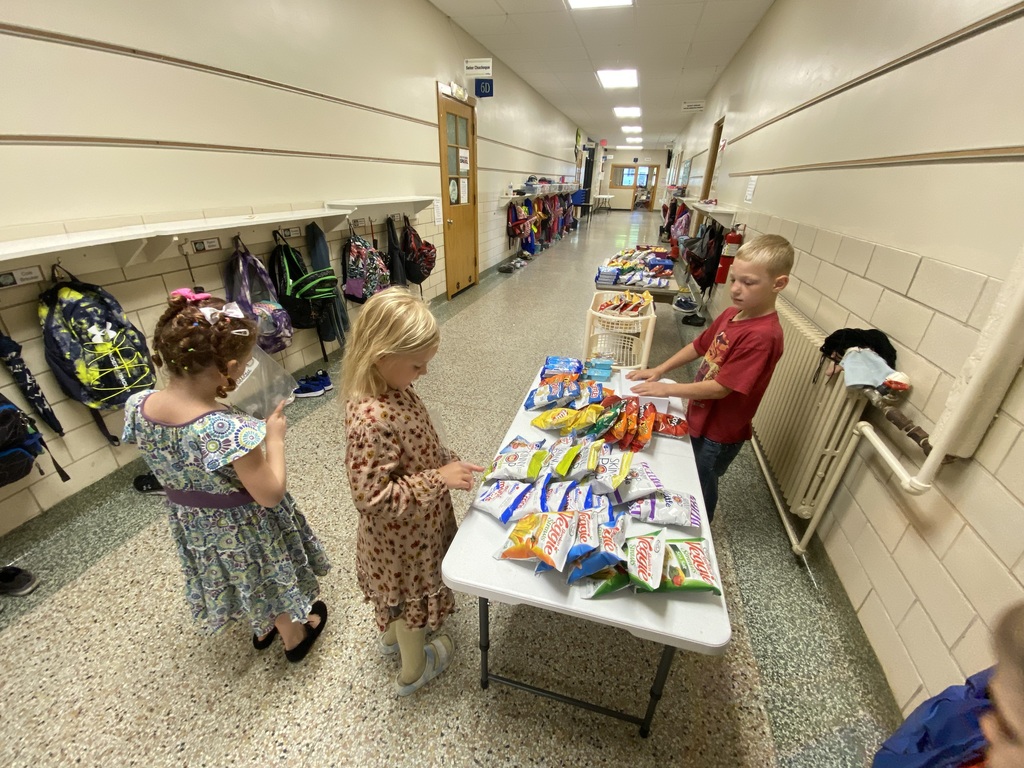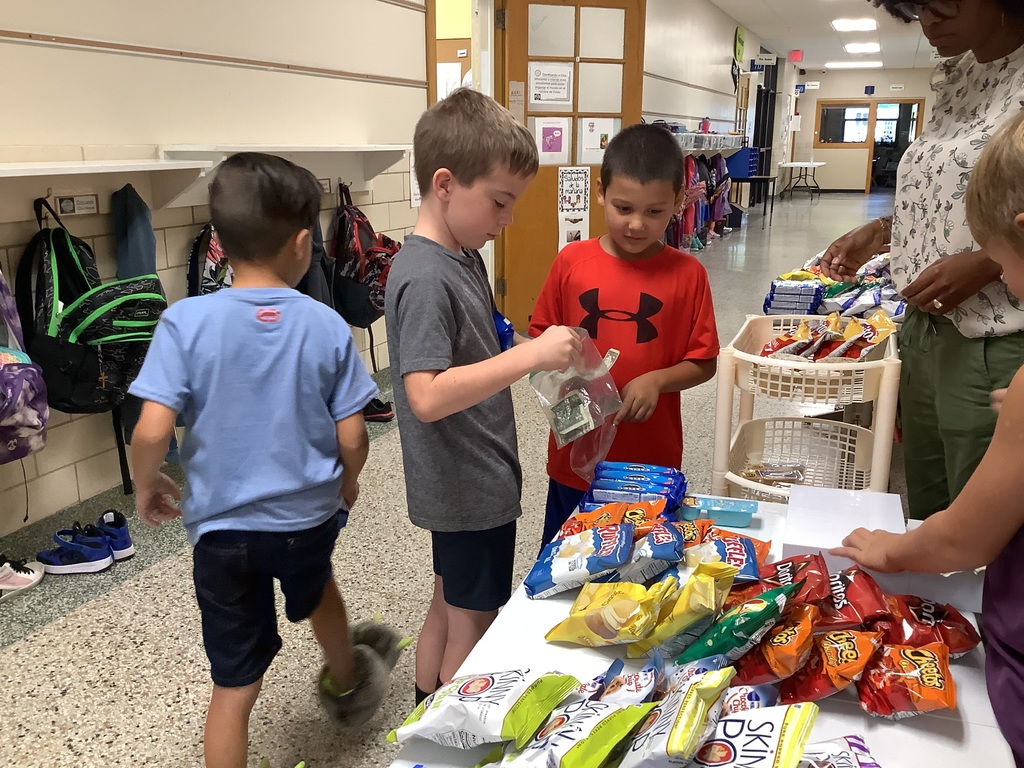 Our 8th-grade students were able to learn from Tammy and Allie from Wellspring this morning. Students learned about the effects of Dementia and aging, and also participated in a simulation that reduced the senses of sight, hearing, and touch/mobility. We are excited to partner with Wellspring this year!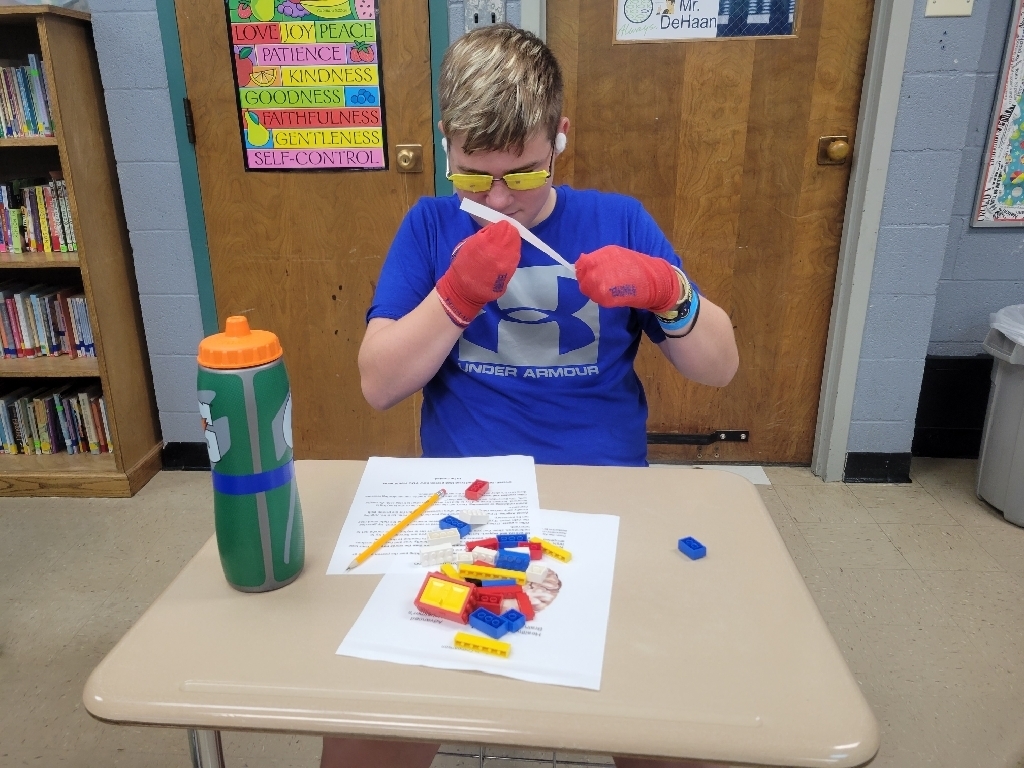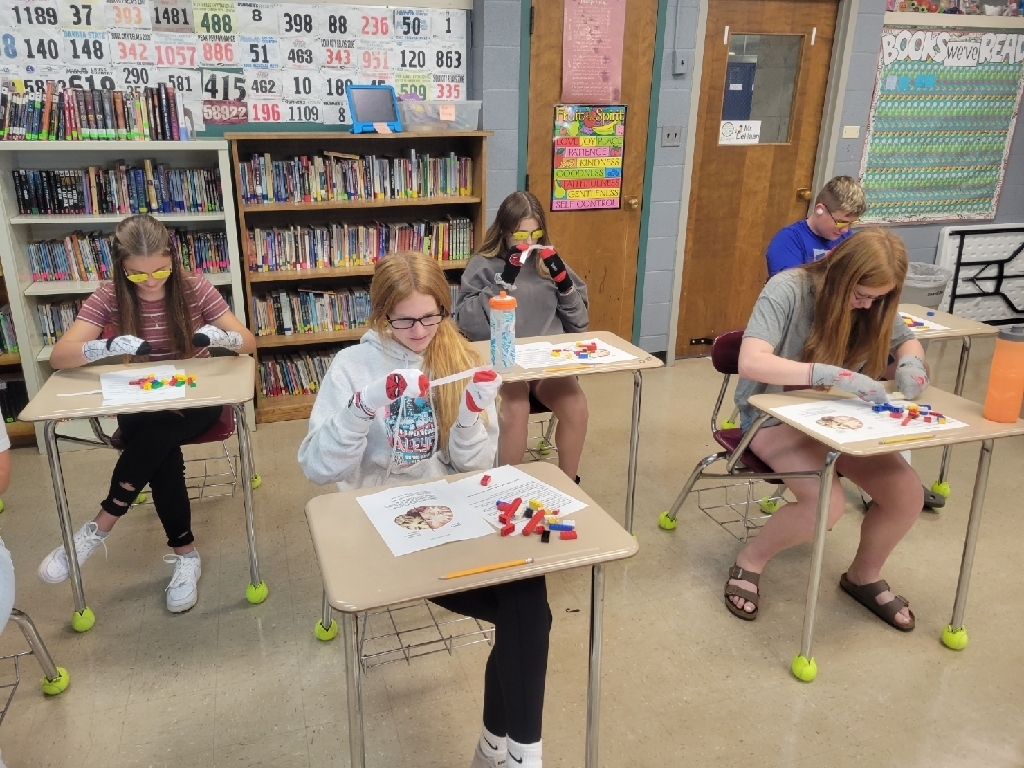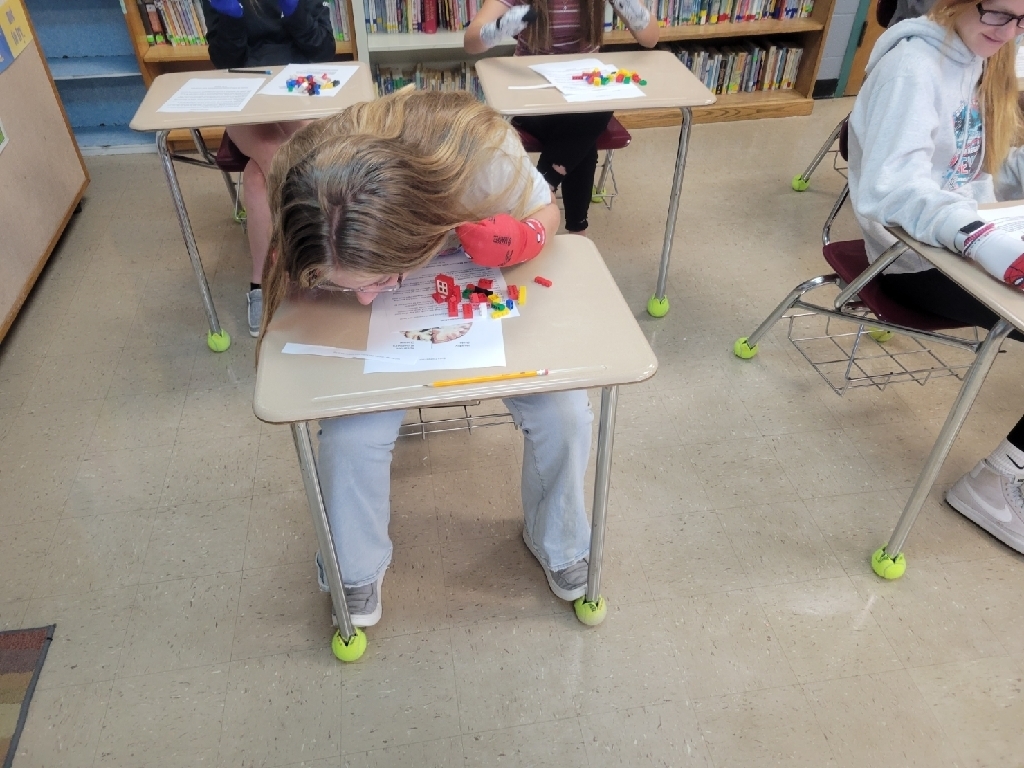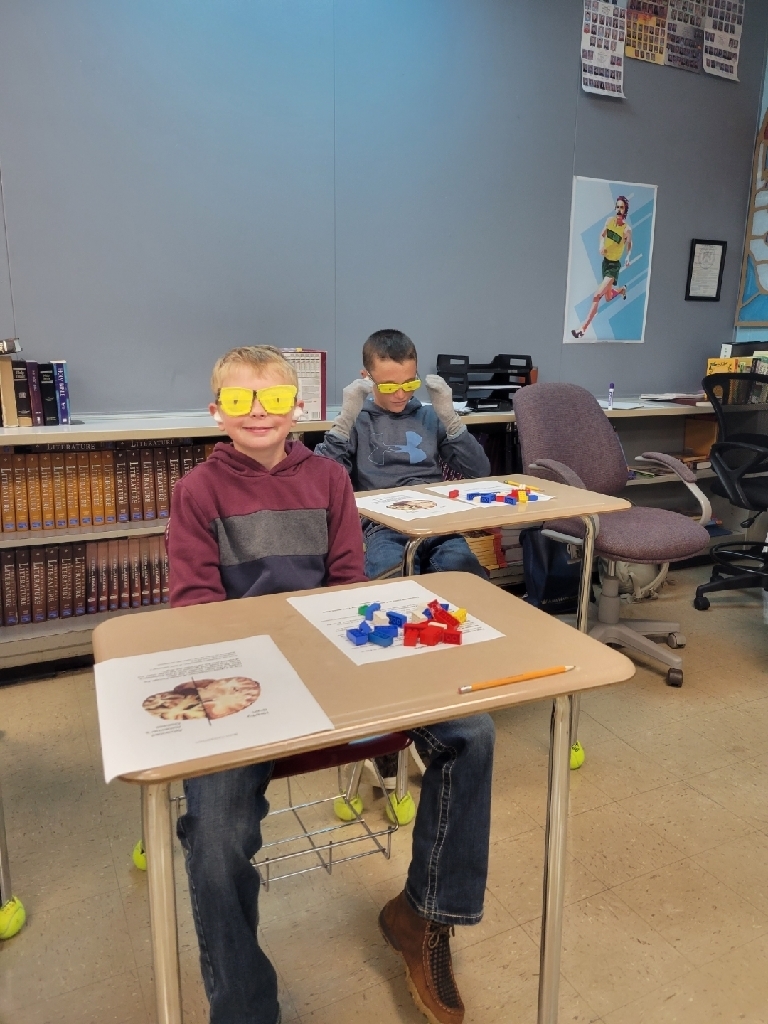 New Teacher Feature! We welcome Erika Haring as our 1st Grade Outdoor Education teacher! Join us in welcoming Mrs. Haring to the FCS staff and read more about her below. "My deep hope is that you will show love, share truth and shape the hearts of others. Shine bright in His kingdom, little ones!" - Mrs. Haring Name: Erika Haring Position: 1st Grade OE Teacher Bio: A quick introduction to me! I have been teaching 1st/2nd grade for 6 years at New Era Christian School and 1st grade has become my passion! Beside that, I have been married for 2 years and have 2 step daughters ages 9 and 11. My husband works full time in Sparta and is a Lieutenant on the Newaygo Fire Department. Our family attends Resonate Church in Newaygo and have been there for many years! We are also recently licensed foster care parents! Hobbies: In my free time, I enjoy spending time with family and friends, reading and going fishing on our beautiful lakes!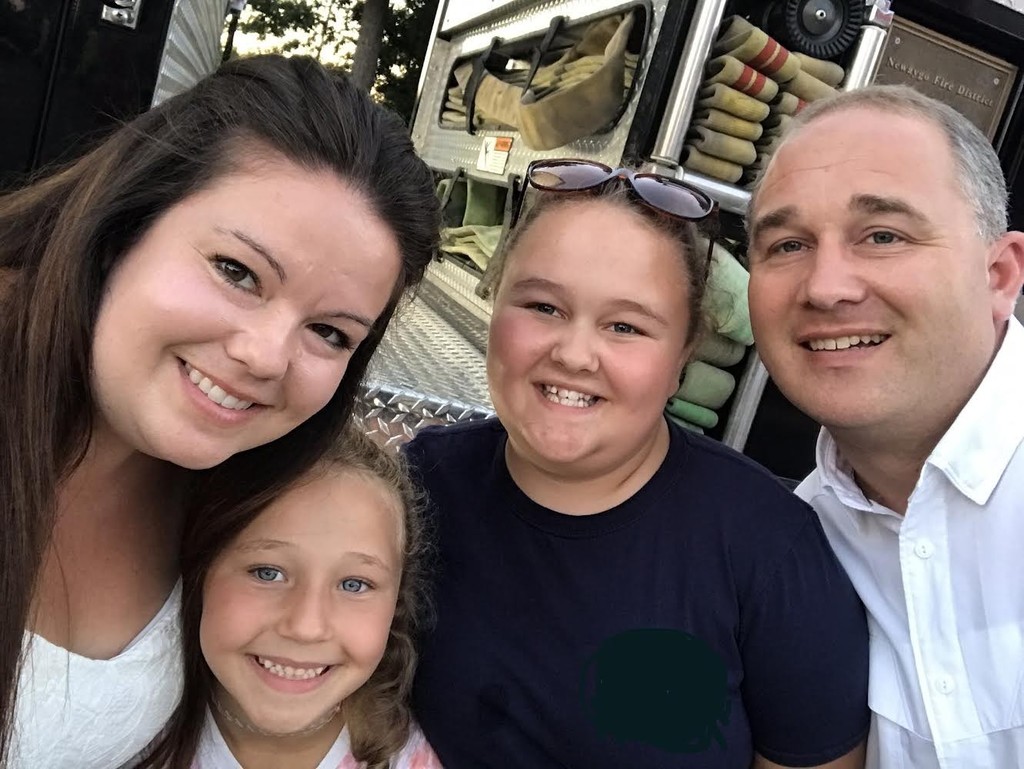 New Teacher Feature! We welcome Jen Messer as our 5th Grade Outdoor Education teacher! Join us in welcoming Mrs. Messer to the FCS staff and read more about her below. "My deep hope is that you are joyful, curious caretakers of the world and people around you; continually digging into God's work to seek the truth." - Mrs. Messer Name: Jen Messer Position: 5th Grade OE Bio: I am married to my wonderful husband, Dave and have two boys, Liem and Killian. We also have a small pack of dogs, Finn, Chip and Scout. Hobbies: We love to watch football, especially the Spartans (go Green!), hunt, shoot our bows, spend time on our pontoon, or take our side by side on the dunes.