New Teacher Feature! We welcome Wendy Rosado de Ortega as our 5th Grade Spanish Immersion teacher! Join us in welcoming Profe Wendy to the FCS staff and read more about her below. "My deep hope is for my students to be God's image-bearer and to humbly steward the resources and gifts He has given them for His glory." - Profe Wendy Name: Wendy Rosado de Ortega Position: 5th Grade Spanish Immersion Bio: I have been a disciple of Jesus for more than 25 years. God has given me a wonderful family, my husband, Francisco Ortega, and 3 children: Francisco Josué, Franc and Eloisa. I'm Dominican, and I enjoy teaching and learning. I have a bachelor's degree in modern languages, with a specialty in bilingual education. I'm certified in TKT and Christian Education. Hobbies: Reading, traveling and making puzzles are some of my hobbies.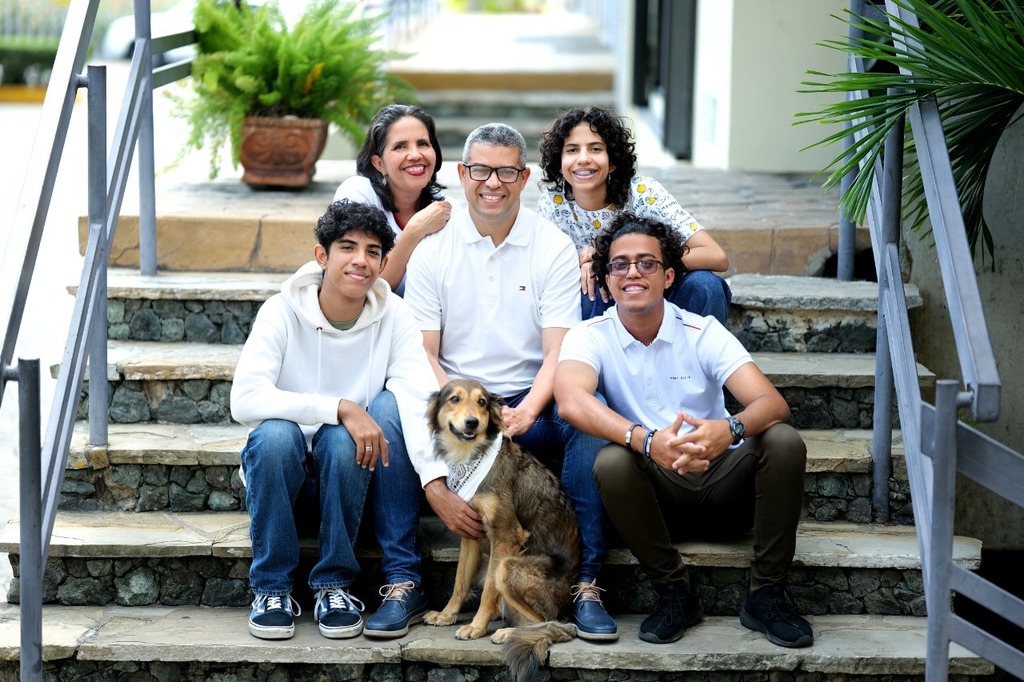 Evidence of the Spirit Theme Introduction Chapel: We started our first official chapel this Friday morning by giving praise to God in singing and motions for all he has done for us, and in how we may want to move and shine for him. We looked at different kinds of evidence: words, using our 5 senses, and actions and deeds. We talked about how we want to act the way God wants us to act in our lives. We need to show the evidence that we belong to God. We get our power, strength, and knowledge about following God's ways from Him. We left with the question: What evidence am I showing?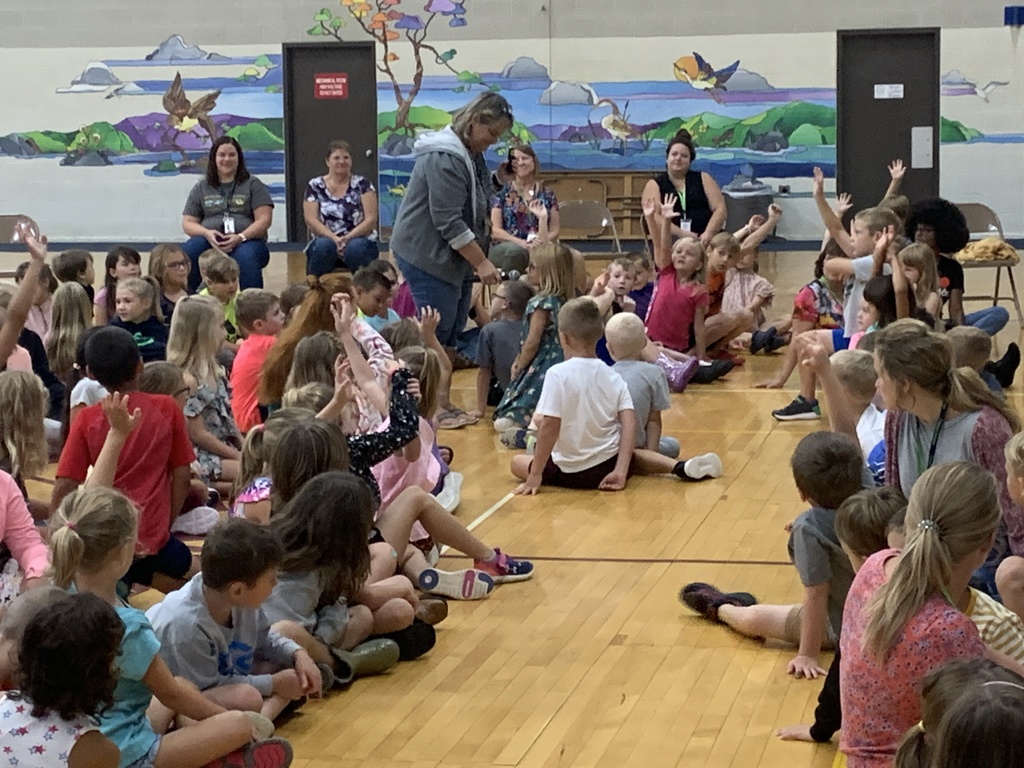 New Teacher Feature! We welcome Mike Folkema as our 4th Grade Outdoor Education teacher! Join us in welcoming Mr. Folkema to the FCS staff and read more about him below. "My DEEP HOPE is that students will SEE God's story, SEEK Him in His Creation, and SHARE that joy with All those around them." - Mr. Folkema Name: Mike Folkema Position: 4th Grade Outdoor Education Bio: My name is Michael Folkema, and I am the fourth grade outdoor education teacher. I grew up in Fremont on a dairy farm, and I am a graduate of Fremont Christian School. I completed my education degree at Calvin College, where I met my wife, Mary. I taught in Lansing, Illinois and McBain, Michigan, and then our family settled near Detroit, where I taught third and fourth grades for many years at Dearborn Christian School. Mary and I have eight children (our two youngest are students at FCS), and we've loved living in Fremont and enjoying West Michigan! Hobby: Our family enjoys spending time at Fremont Lake, where I am the designated boat driver on our old Mastercraft ski boat for skiing, wakeskating, tubing, and surfing. I'm excited to share my love of God's creation with fourth grade students this year!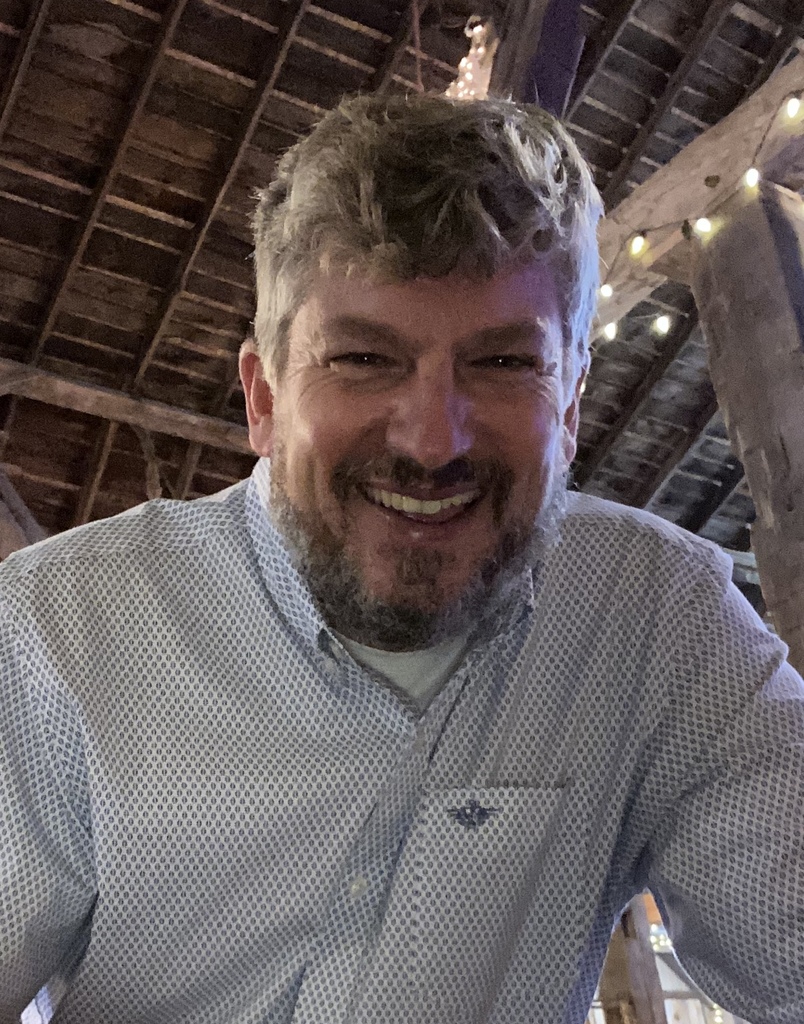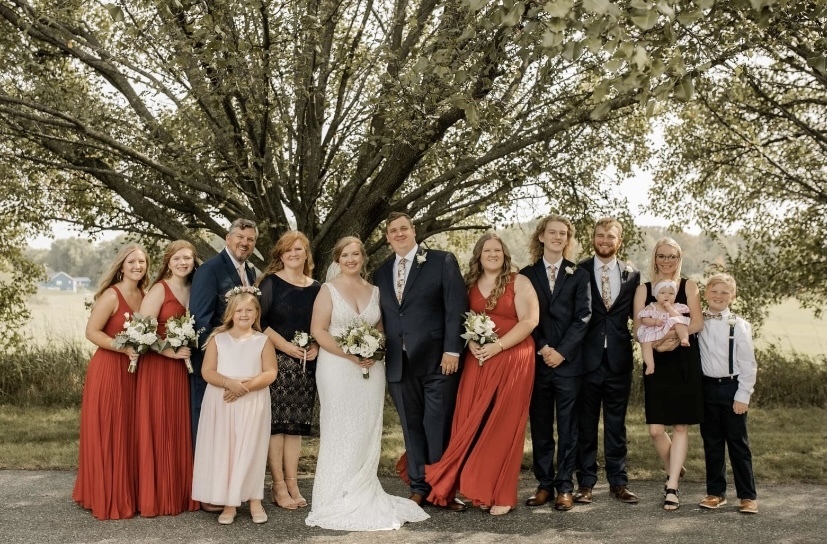 New Teacher Feature! We welcome Lisa Arcello as our Kindergarten Outdoor Education teacher! Join us in welcoming Mrs. Arcello in her new role and read more about her below. "My deep hope is that we will discover God's love, be curious learners, and joyfully explore God's creation. " - Mrs. Arcello Name: Lisa Arcello Position: Kindergarten Outdoor Ed Bio: My husband, Steve, and I live in Hesperia with our two sons, Ryan and Aaron. Before joining the Fremont Christian family last year, I taught for 14 years at Oceana Christian School. I am so excited to be teaching the Kindergarten Outdoor Ed class this year. Hobby: My family and I love camping around west Michigan in the summer.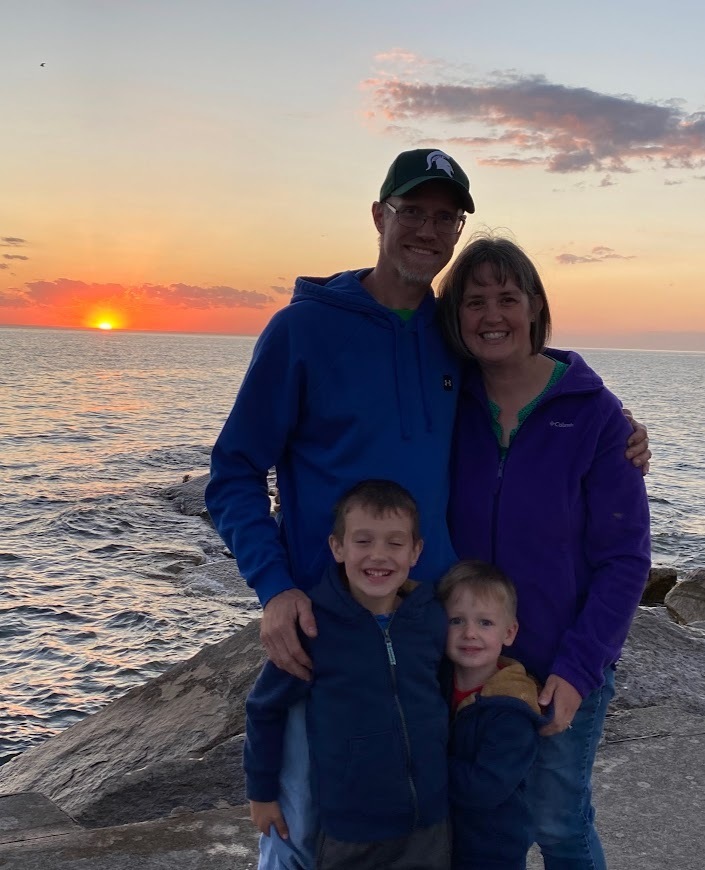 What a wonderful first day of school! Check out some snapshots from the first day of the 2022-2023 school year!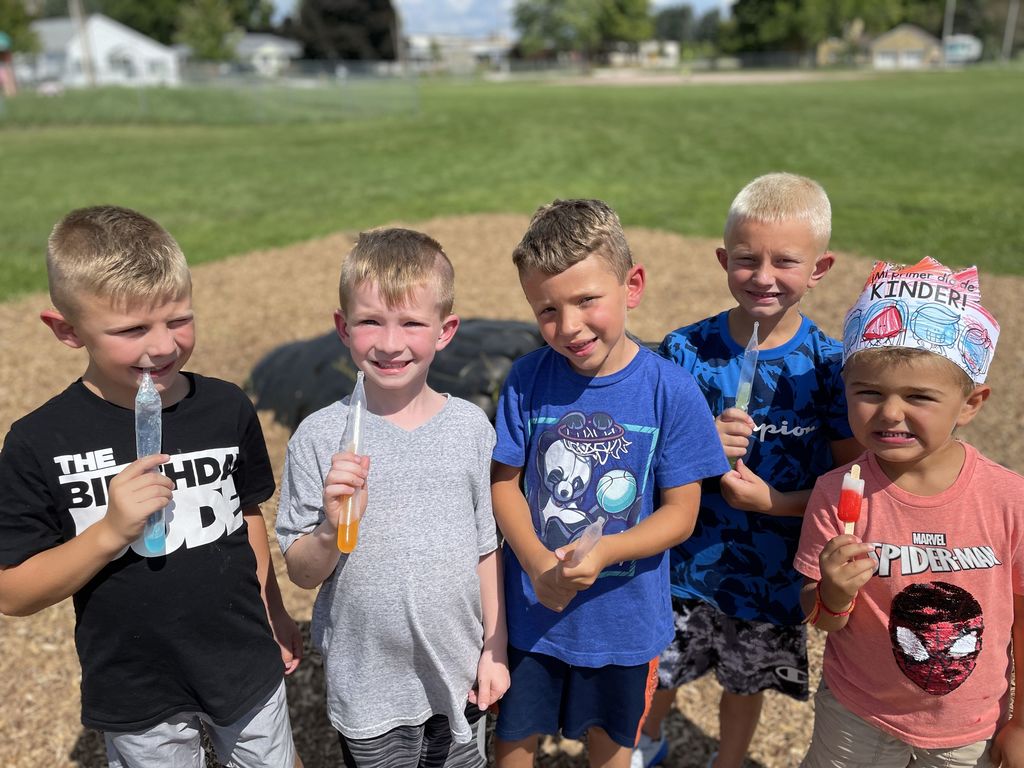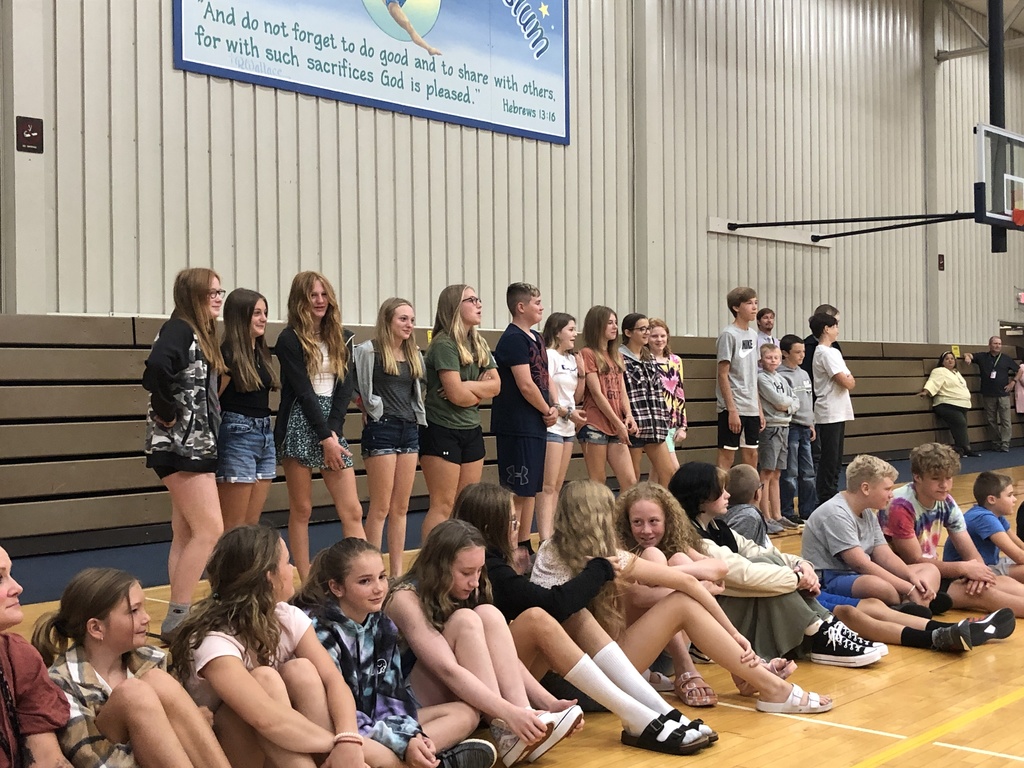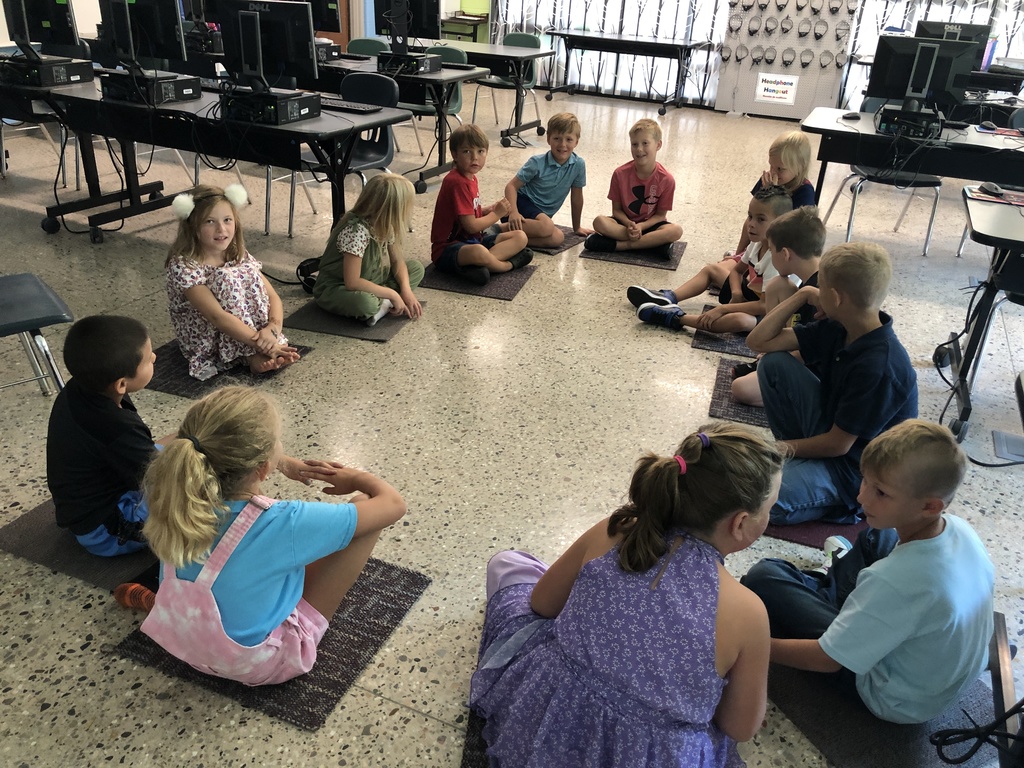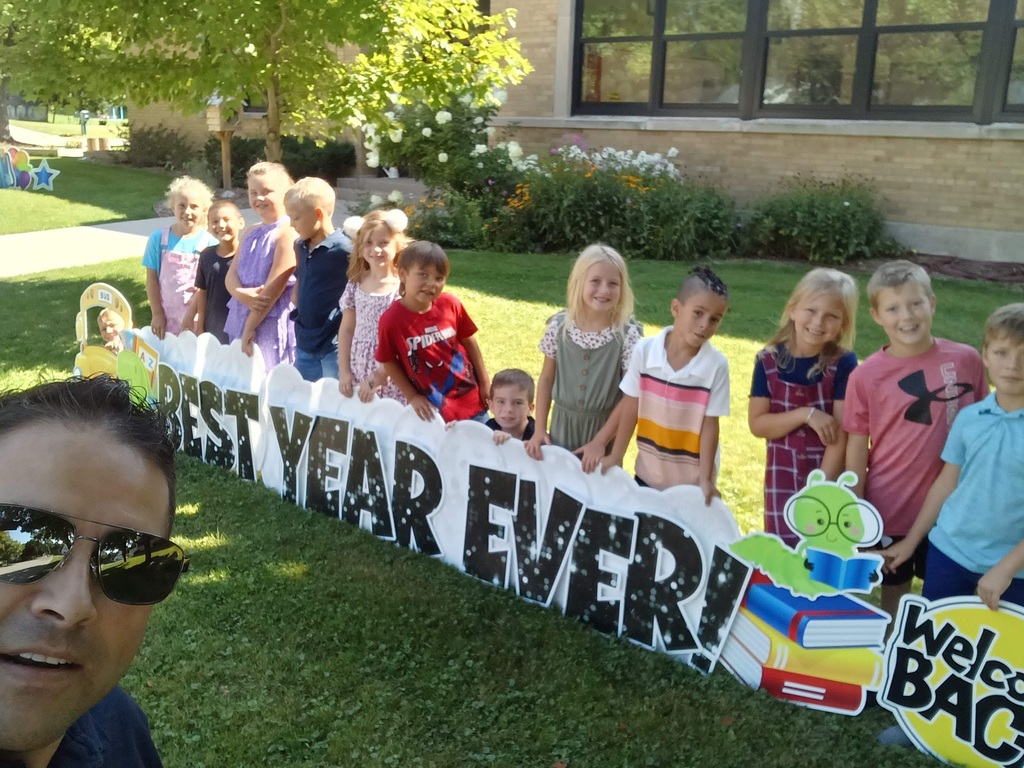 ''Twas the night before the first day of school… We have some excited staff ready to greet your kids in the morning. Get some sleep tonight! See you in the morning!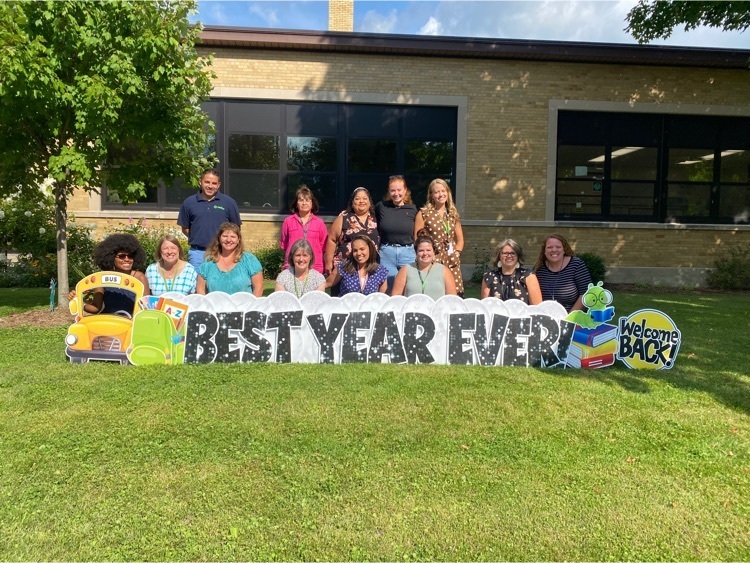 New Teacher Feature! We welcome Dena DeKryger-Mathew to FCS as the 4th Grade Spanish Immersion Teacher. Join us in welcoming Maestra Dena to the FCS community and read more about her below. "My deep hope for my class is that we go on an adventure together to learn, grow, and explore the Word and world of God." - Maestra Dena Name: Dena De Kryger-Mathew Position: Fourth Grade Spanish Immersion teacher Bio: I hold my Masters in Science Communication from the University of Otago, New Zealand. While living in NZ, I met my husband, Steve. We now live in Fremont, and Steve works at both GVSU and Spectrum Health. Summer Memory: This summer, my husband and I went to San Diego, CA, for a week. Our favorite parts were touring the retired heavy aircraft carrier, the USS Midway, and walking around Old Town, San Diego.

Evidence of the Spirit: This year we focus on the theme of "Evidence of the Spirit." We seek to have a relationship with the Holy Spirit and show God's love through the educating and nurturing in our school. We pray for an understanding of what God asks from us, forgiveness for when we err, and God's power, redeeming strength, and protection for our school. We want to show our students the ways of God. We want to model and teach love, respect, gratitude, kindness, joy and generosity. We want to intentionally work on goodness, responsibility, patience, and self-control. As a Christian community, we pursue forgiveness, peace, humility, perseverance, and Christian service. All this equals showing love, glorifying God, and striving to become more like Jesus. Our response in joy and gratitude moves us to be growing and showing the Evidence. Evidence of the Spirit. Please join us in continued prayer for love, gratitude, unity, and peace as we strive to follow the Spirit in our school this year. Col. 3:17 "Whatever you do, whether in word or deed, do it all in the name of the Lord Jesus, giving thanks to God the Father through him." Colosenses 3:17 Y todo lo que hagan, de palabra o de obra, háganlo en el nombre del Señor Jesús, dando gracias a Dios el padre por medio de él.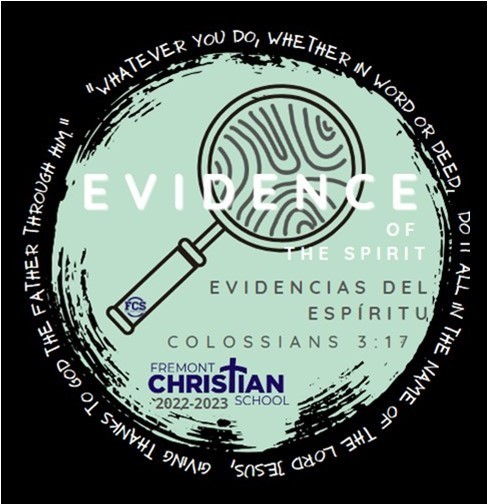 New Teacher Feature! We welcome Emily Bouma as our new K-8 Physical Education Teacher. Join us in welcoming Emily to the FCS community and read more about her below. "My deep hope for my students is that we follow in the footsteps of Jesus as we run, dance, and play together in the gym." - Emily Name: Emily Bouma Position: PE and Health Teacher Bio: I grew up in Holland, Michigan and went to Holland Christian School from preschool through high school. I grew up in a Christian home with three brothers, a sister and two wonderful parents. After I graduated high school I continued my education at Calvin University where I graduated in the spring. This will be my first year teaching and I cannot wait to get the year started! Hobbies: Some of my hobbies include going to the beach, cooking, playing sports, and playing with my niece and nephews.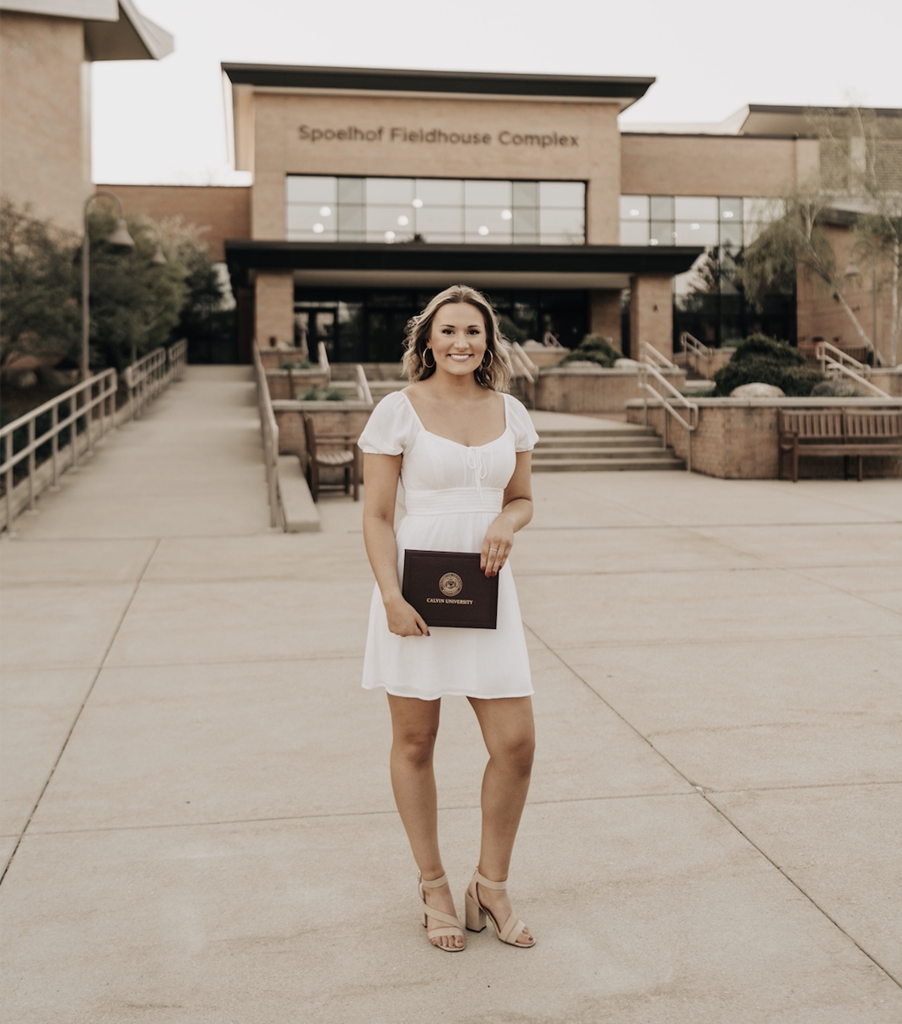 As the FCS teachers and administration conclude this week of professional development, committee meetings, and classroom preparation, we would like to ask the community to join us in praying over the students, the staff, and Fremont Christian School. We pray our theme verse over this new year "Whatever you do, whether in word or deed, do it all in the name of the Lord Jesus, giving thanks to God the Father through him" (Colossians 3:17). We pray our mission over the school, "Glorifying God by educating and nurturing students to impact the world for Christ." We pray that the Spirit will use our theme "Evidence of the Spirit" to move in the hearts of our students.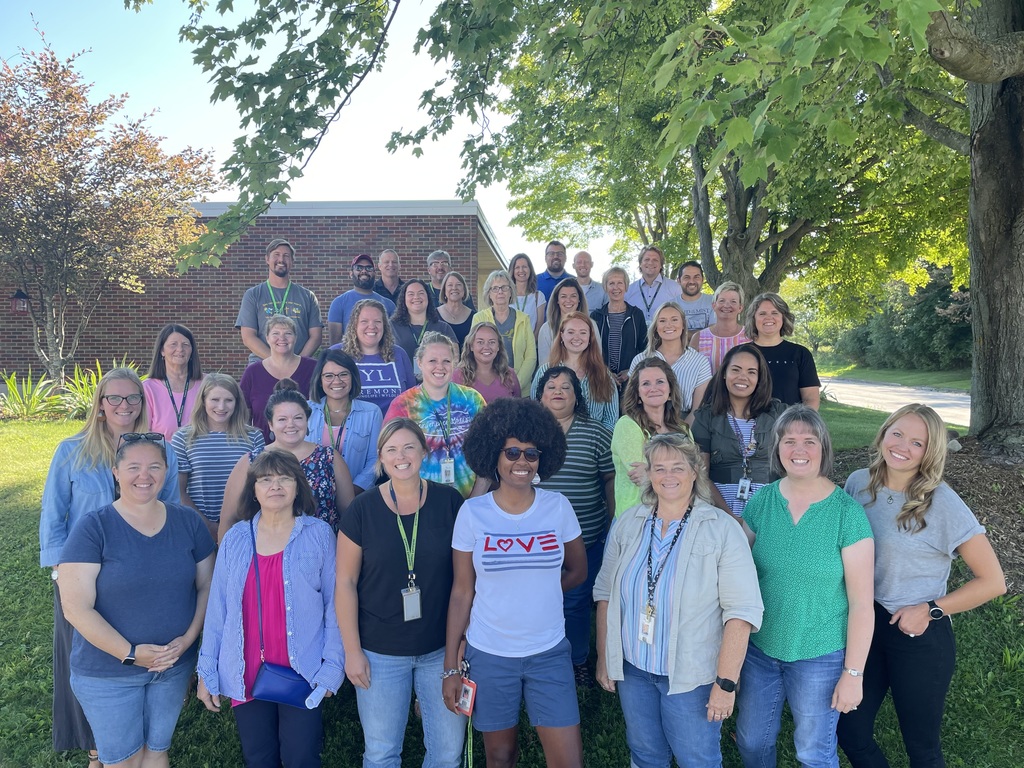 The 6th grade class enjoying their field trip to the Air Zoo down in Kalamazoo. They learned all about forensic science through a Mystery at the Museum class where they got to see the DNA of a strawberry! Students had a blast enjoying the rides and plane simulators.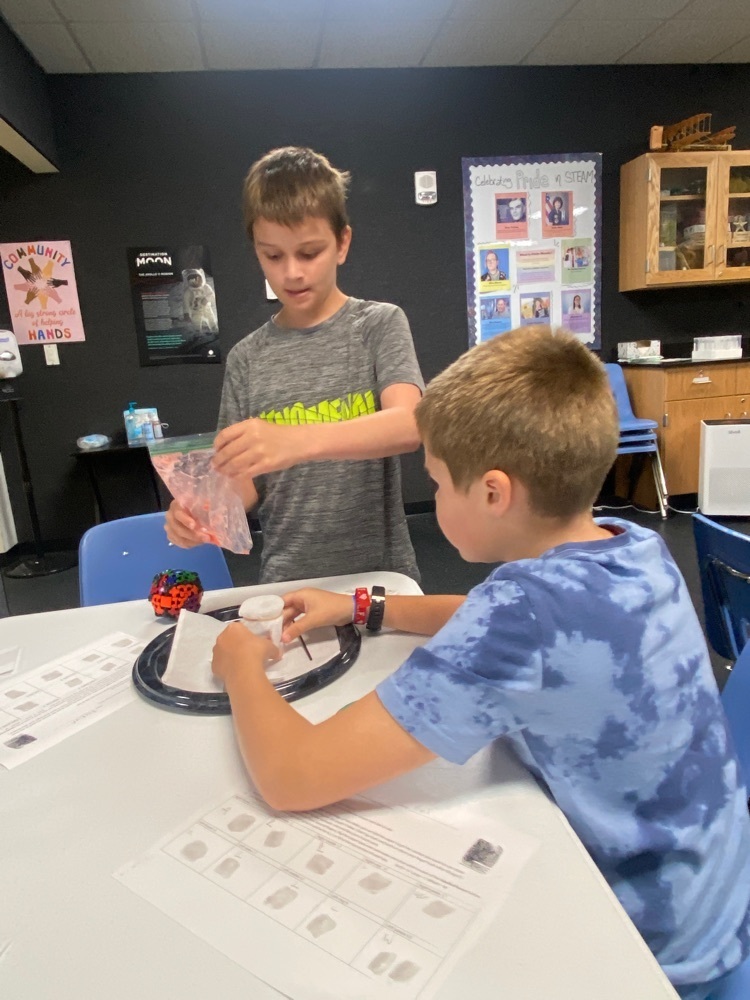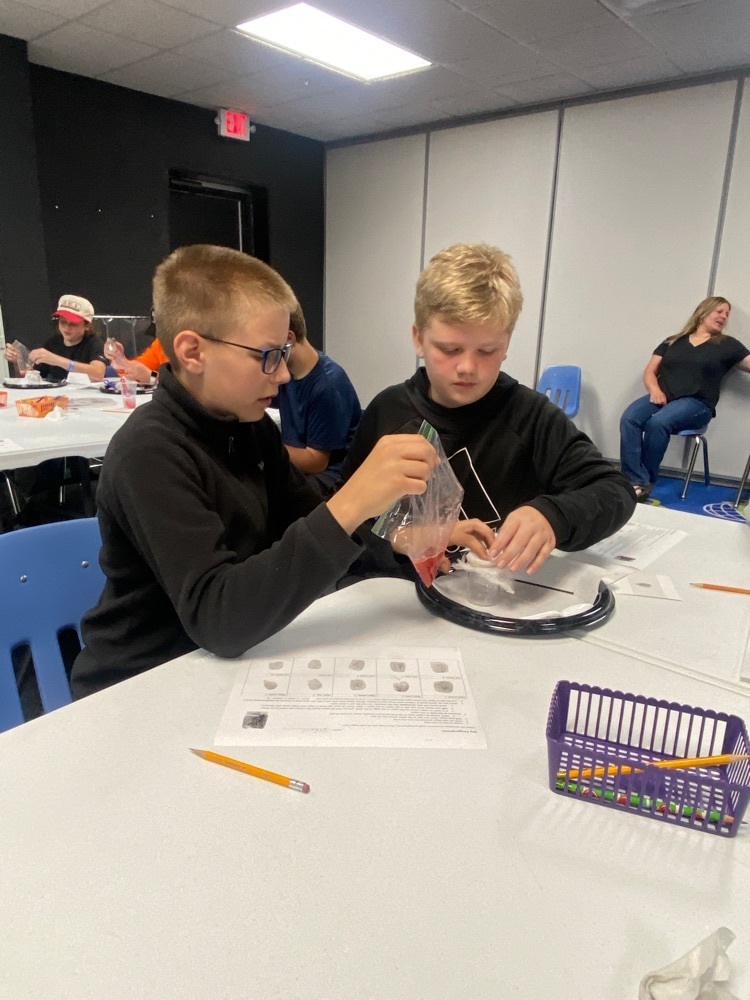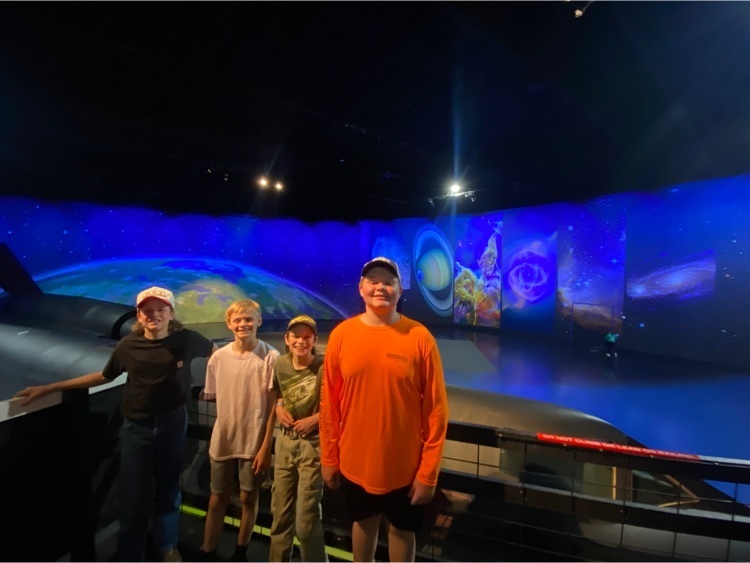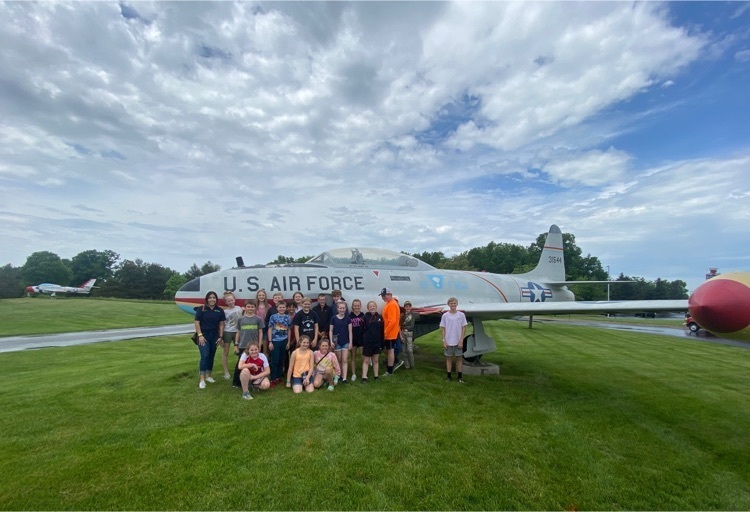 As the end of the year approaches, sixth graders reminisce on their younger years, saying goodbye to some, and welcoming other with open arms! FCS is a good place to grow❤️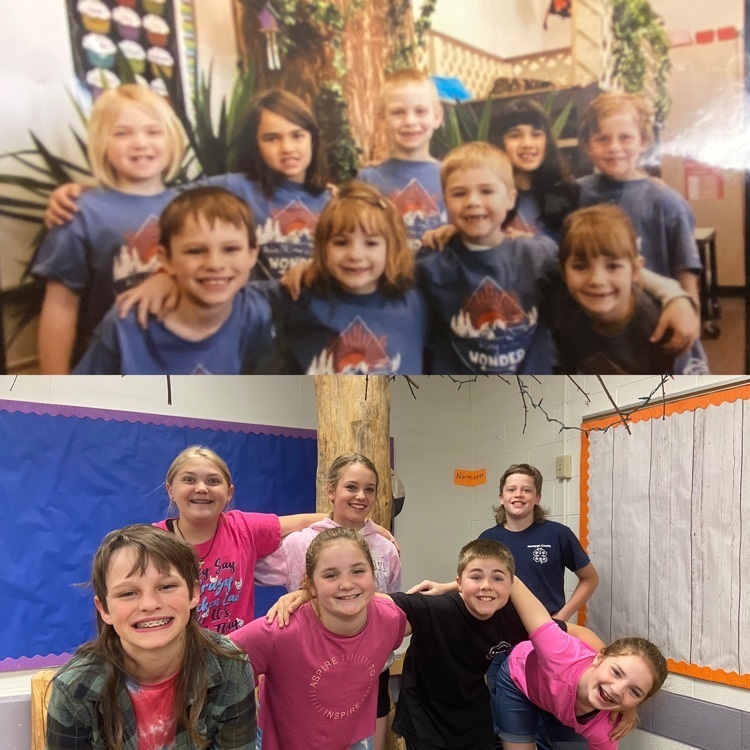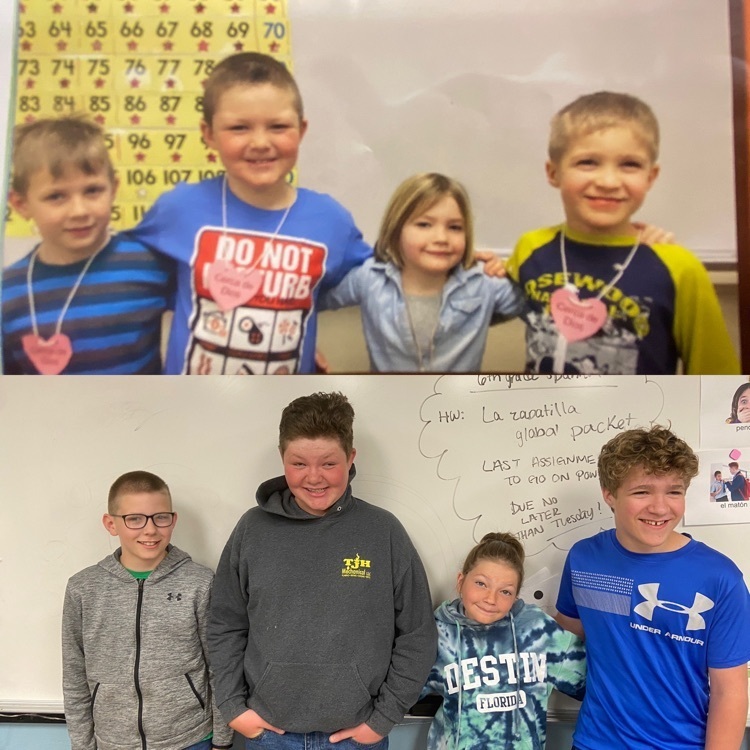 The Elementary had their last praise and worship chapel this morning. Each class had a chance to come up and lead us in one of their favorite songs. Even the Kindergarteners had the option to join their buddies that were there to lead us in "Waymaker." We reviewed about Creation – Fall – Redemption – and Restoration. To hear the voices of the children rise above the music and give praise to God is truly a piece of heaven! "For from him and through him and for him are all things. To him be the glory forever! Amen." Romans 11:36.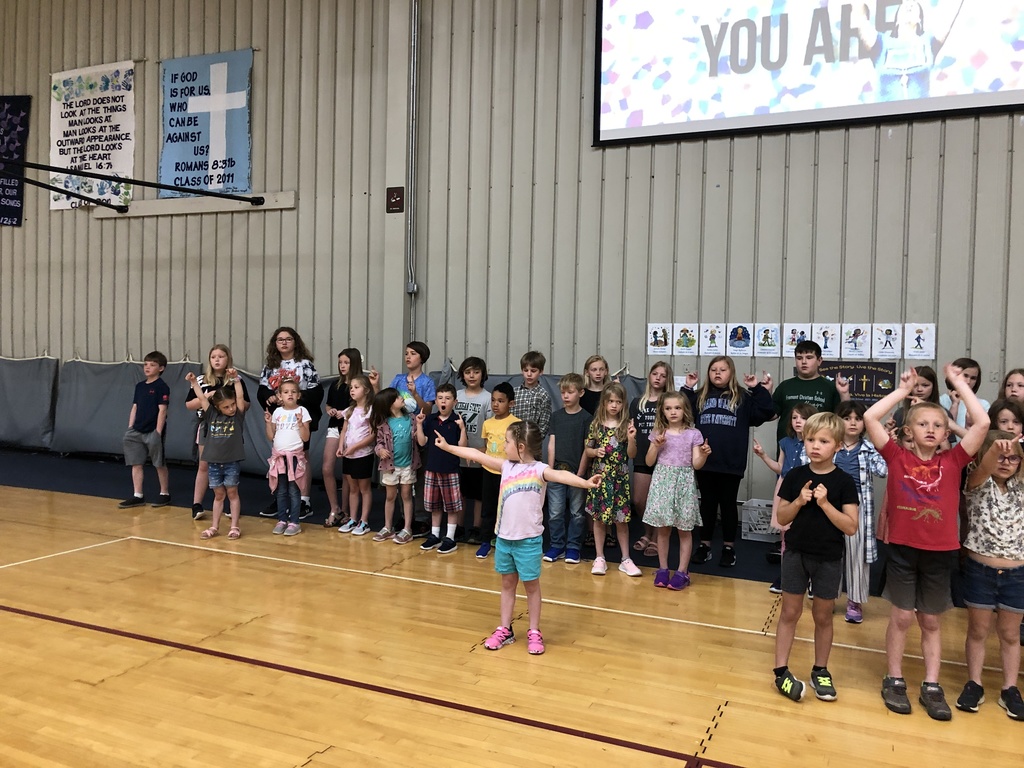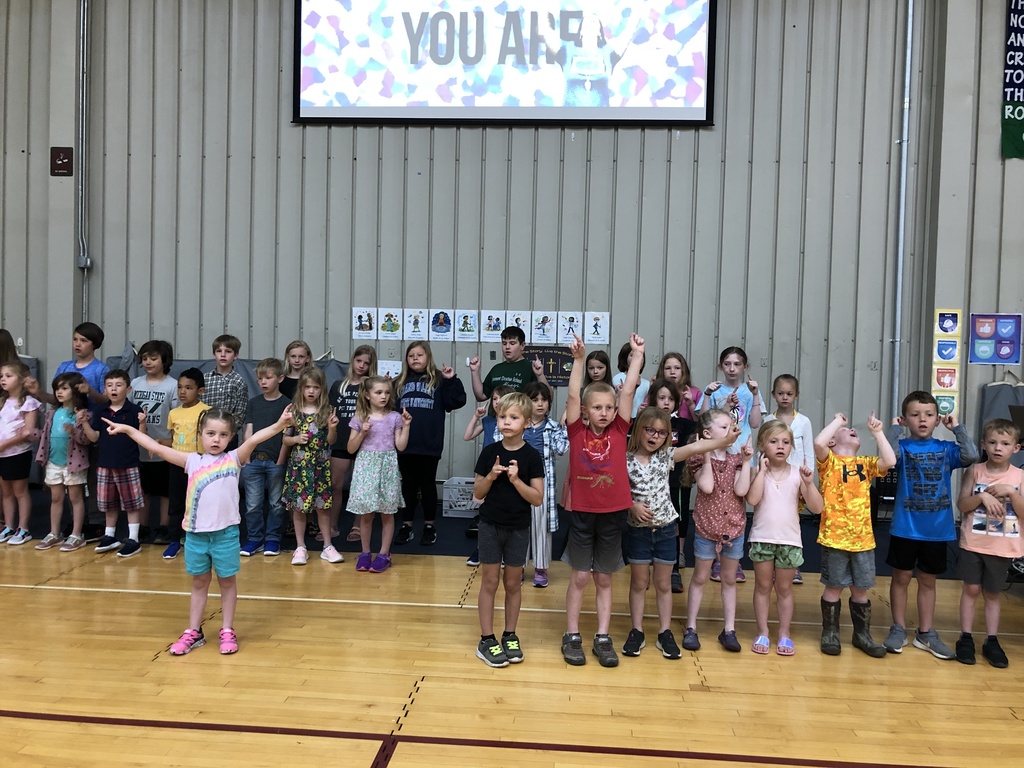 It was the 6th Grade Spanish Immersion's turn to learn how to make yummy empanadas with caramel and fruit preserve. Students truly enjoy being in the kitchen, learning culture through unique experiences this!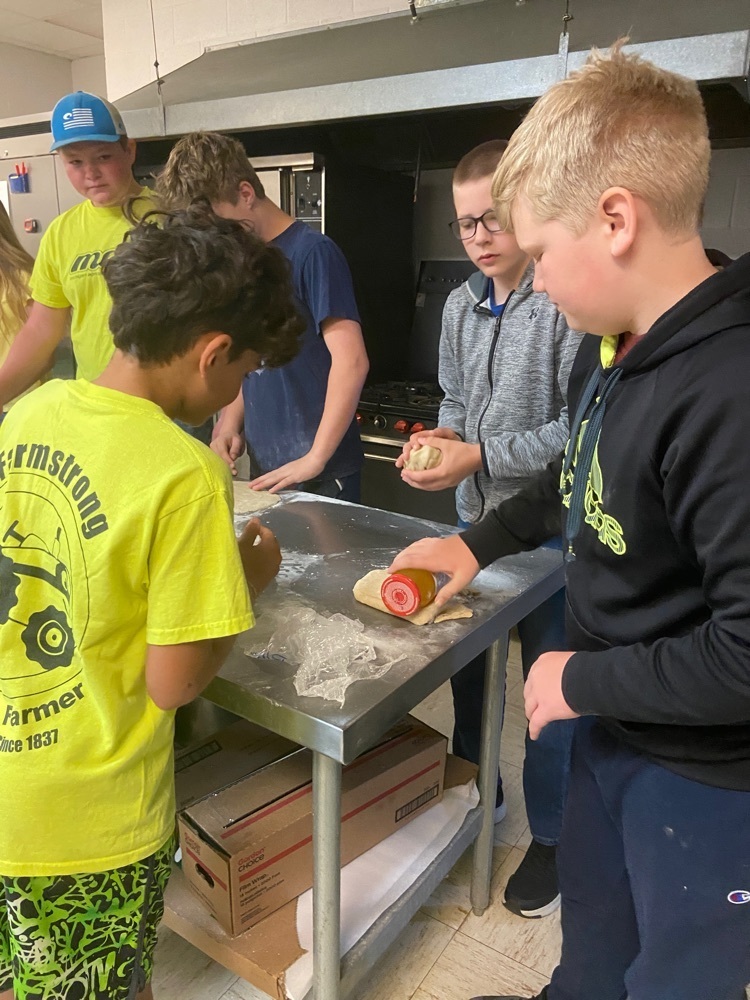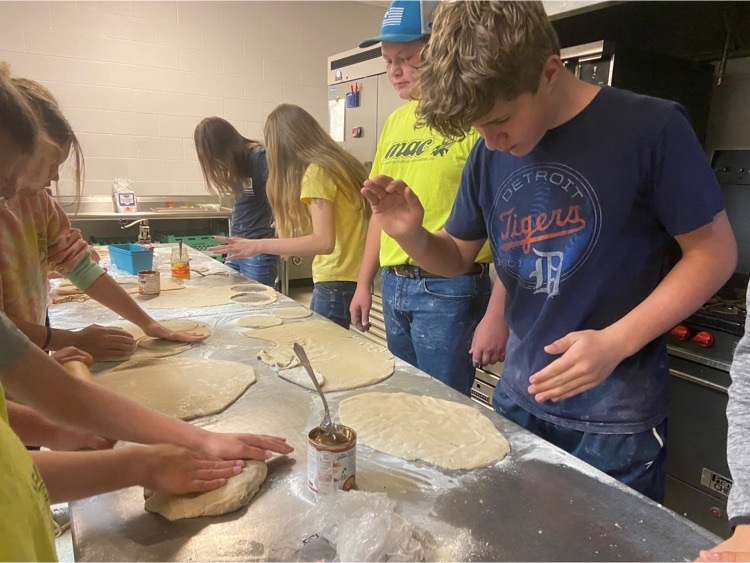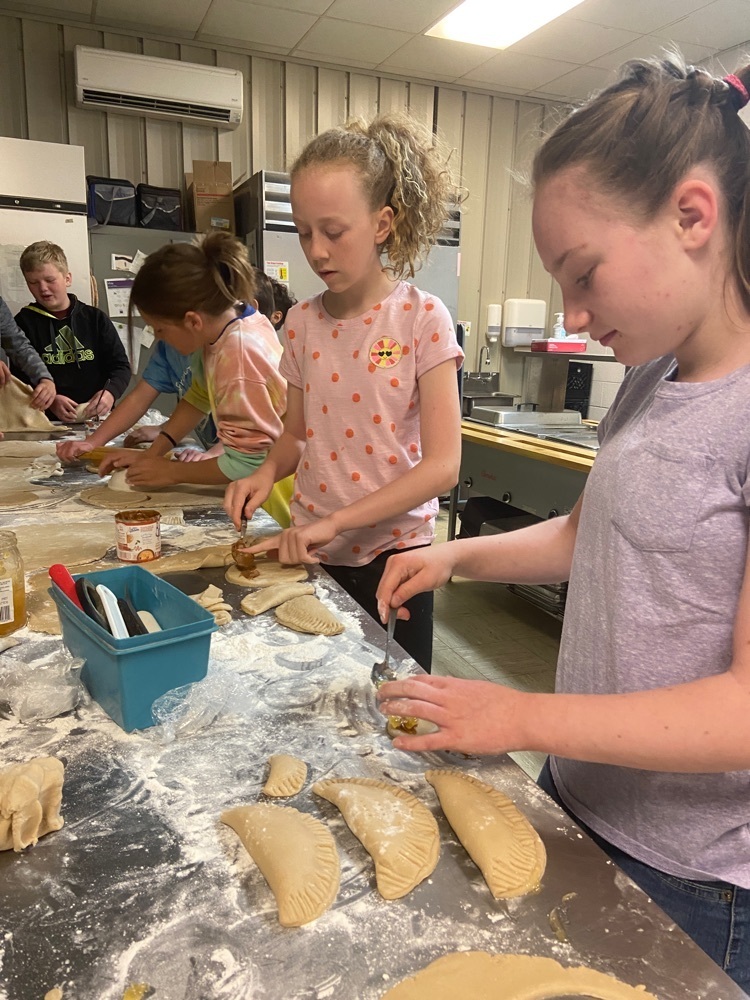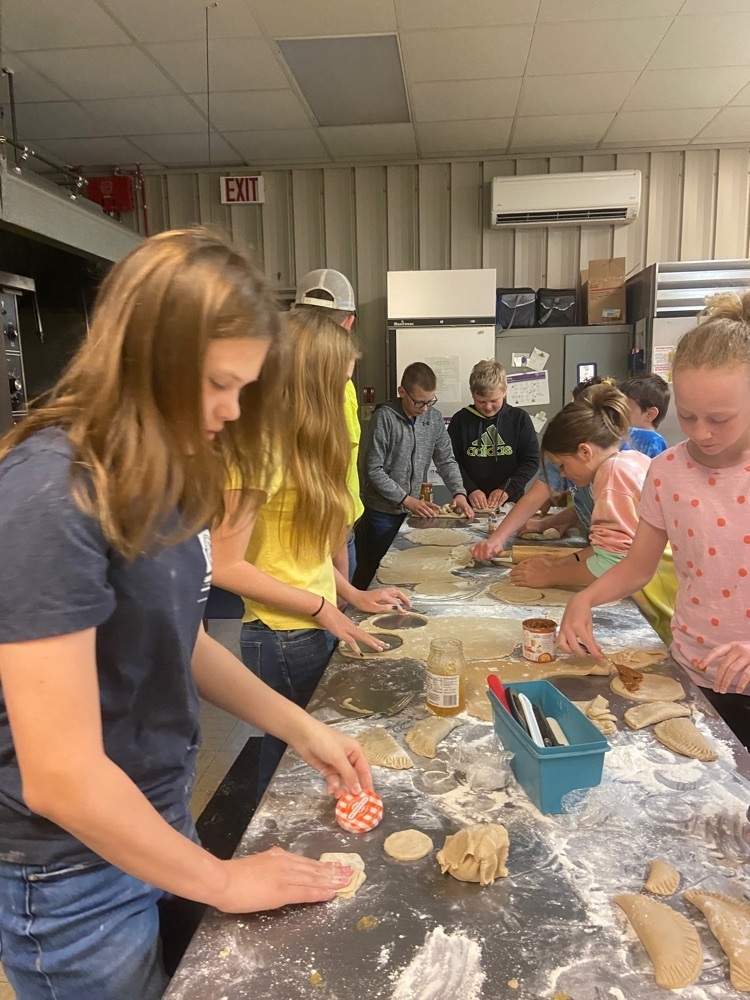 See the Story. Live the Story. Today in chapel we had Pastor Drew and Pastor Ben from 1st CRC come and share with us. They told us a good way to remember the gospel story by using our hands. They also told us about being new creations in God, and shared their stories of how they are following God in their lives. We also had whole school worship time together, and some Middle School Girls shared their worship by music and movement to the songs "Wake" and "You Say" by Lauren Daigle.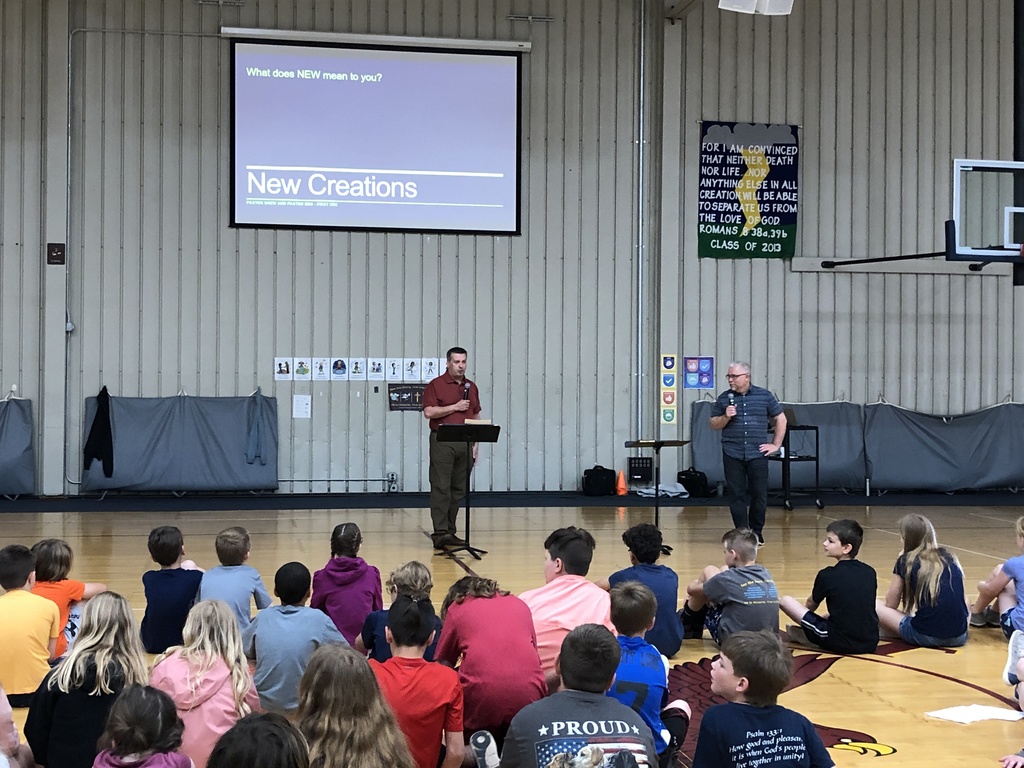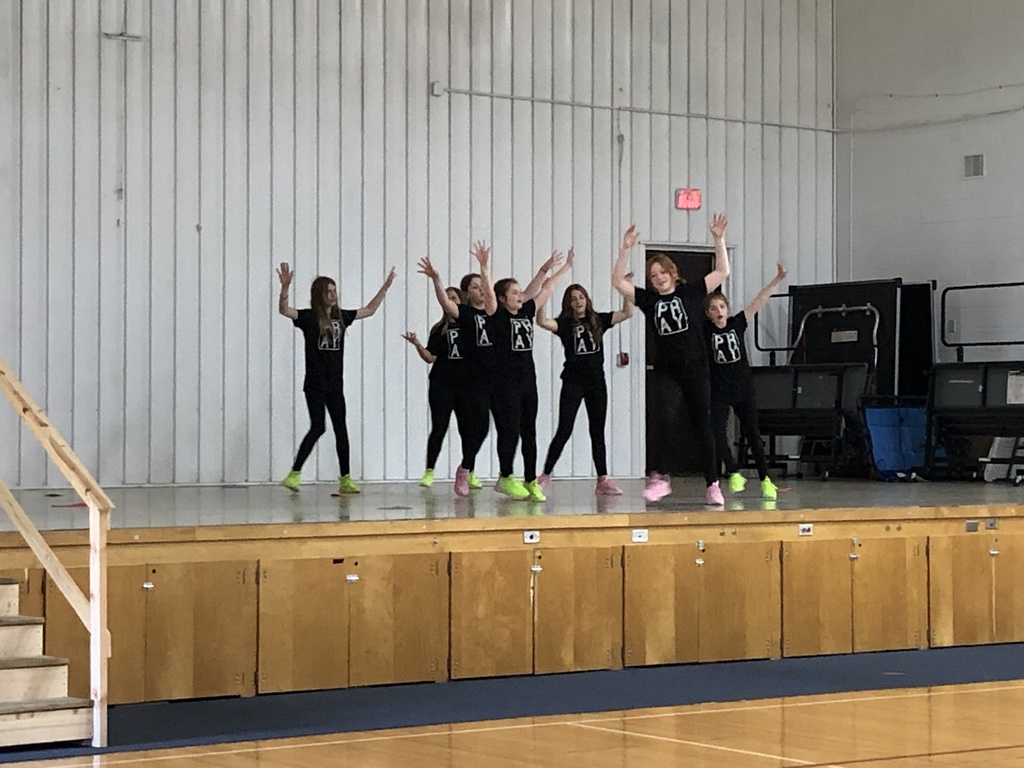 The Kindergarten Classes hosted chapel today, and shared pictures that they drew based from the "Wow" story about Jesus, written by Dandi Daley Mackall. The Kindergarteners reminded us to "See the Story" of what God did for us through creation – fall – redemption - restoration, and how that is certainly a "Wow" for our lives.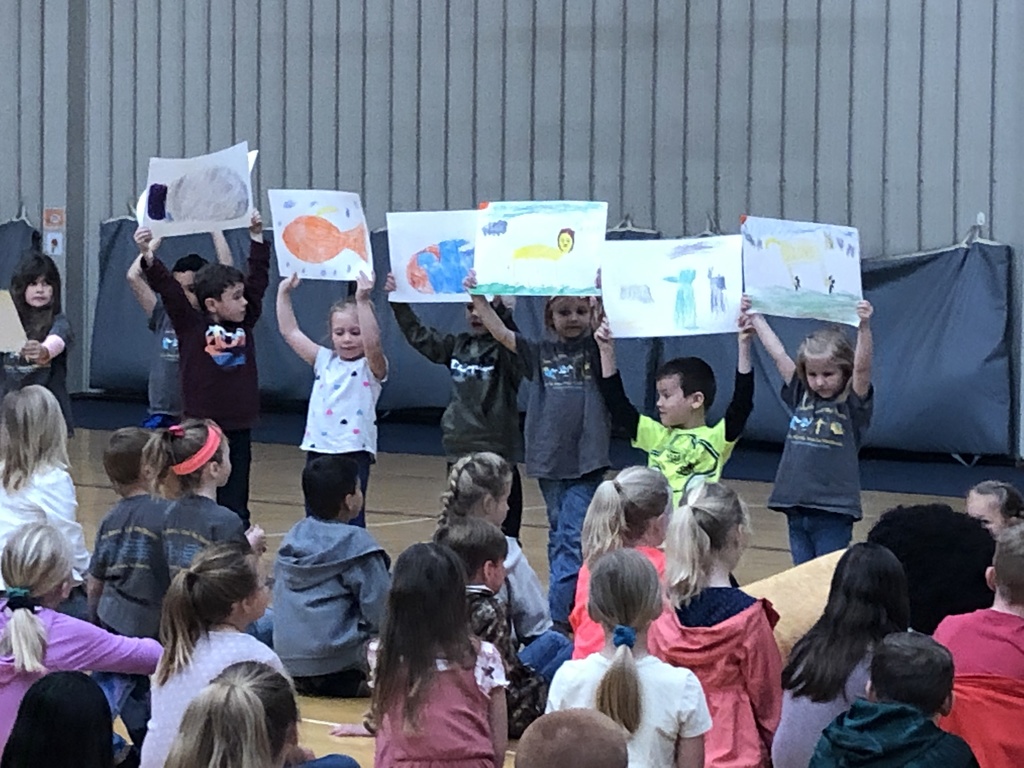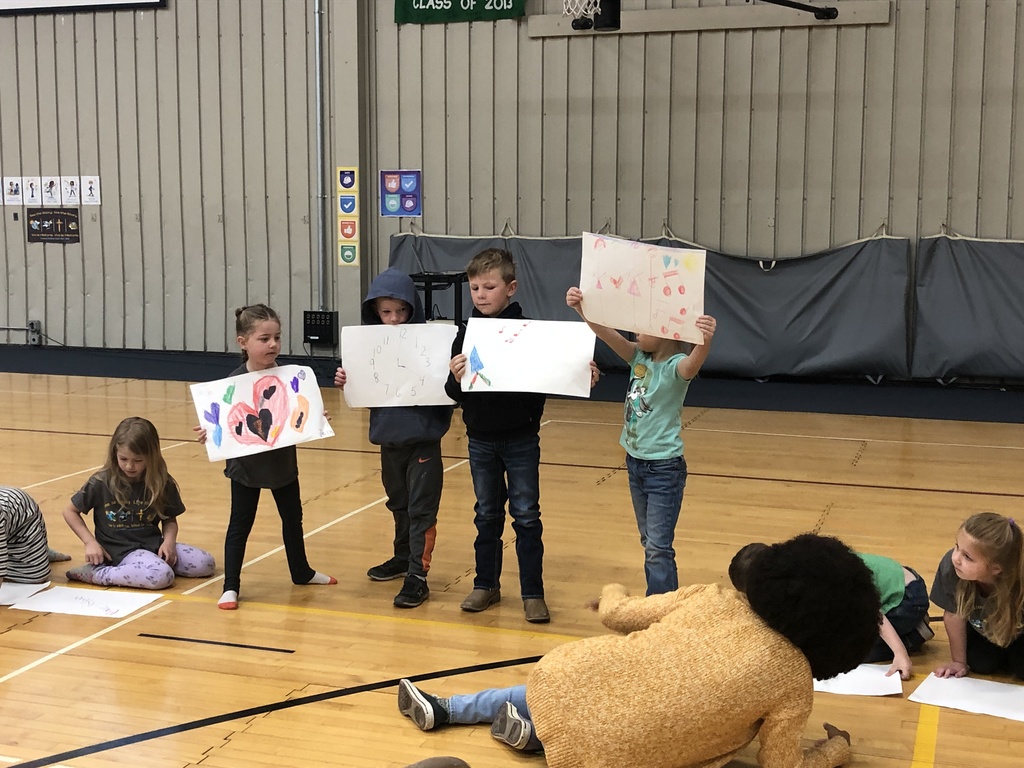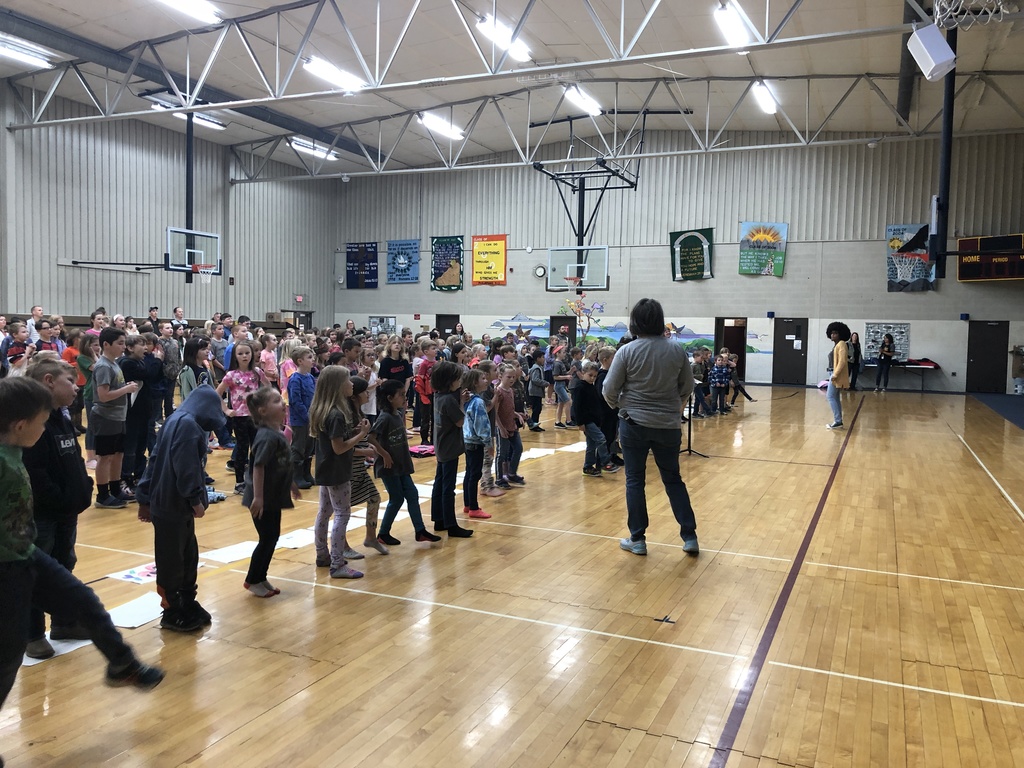 6th grade Spanish Immersion practiced conjugating verbs last Friday with a game of Battleship! Students had to take guesses on their classmates hidden ships by correctly matching the person (columns) with the verb (rows) through the correct conjugation.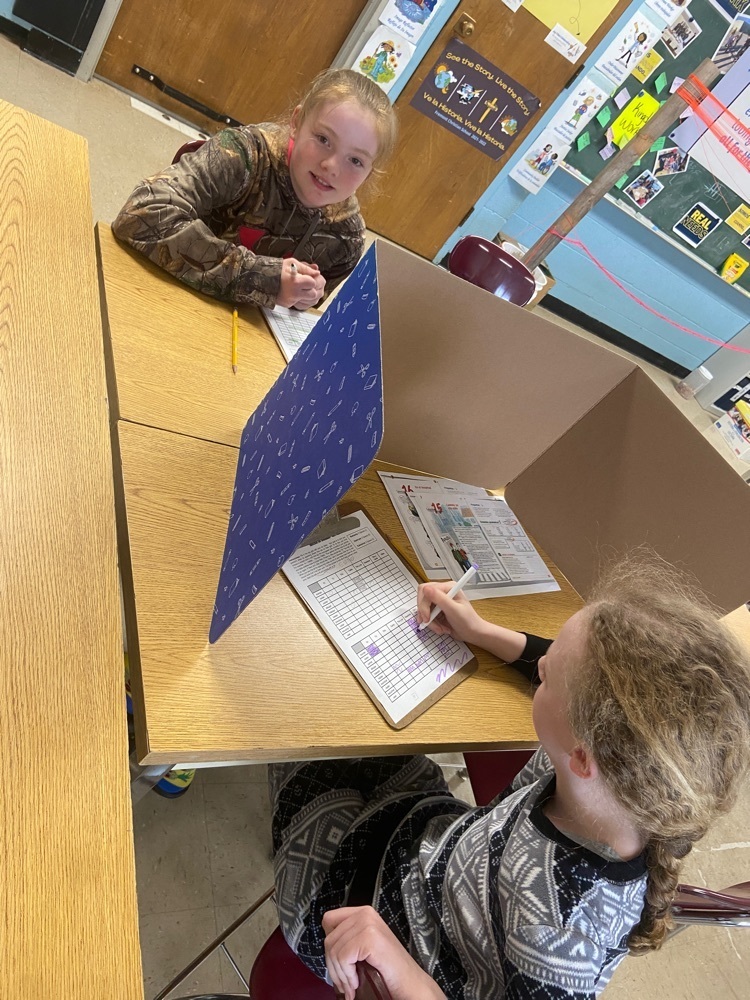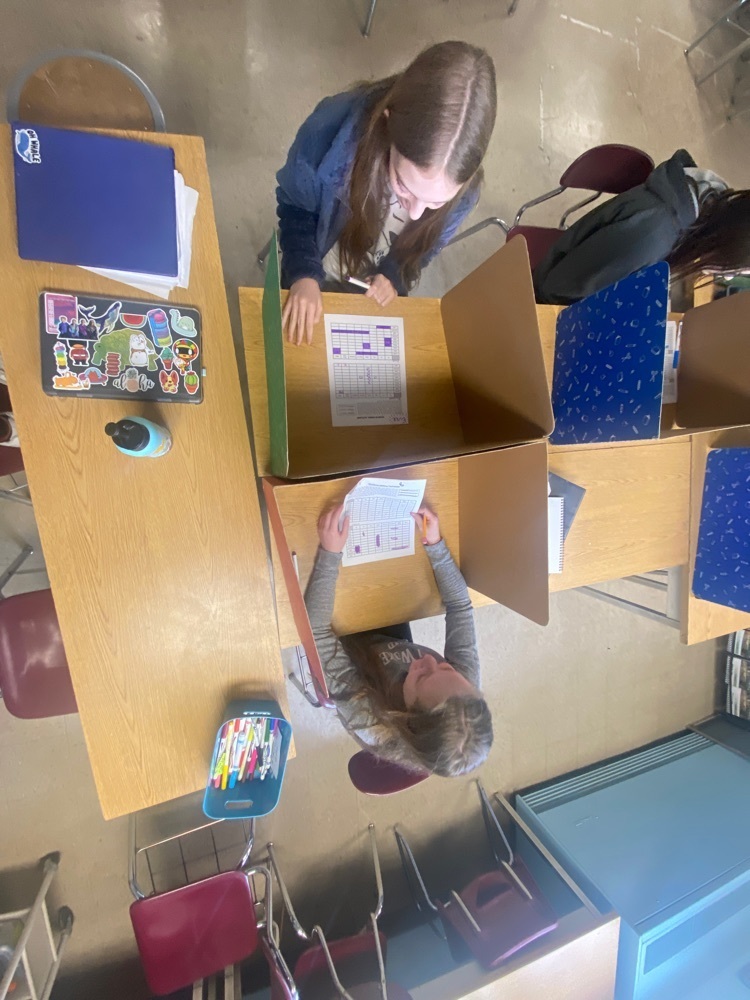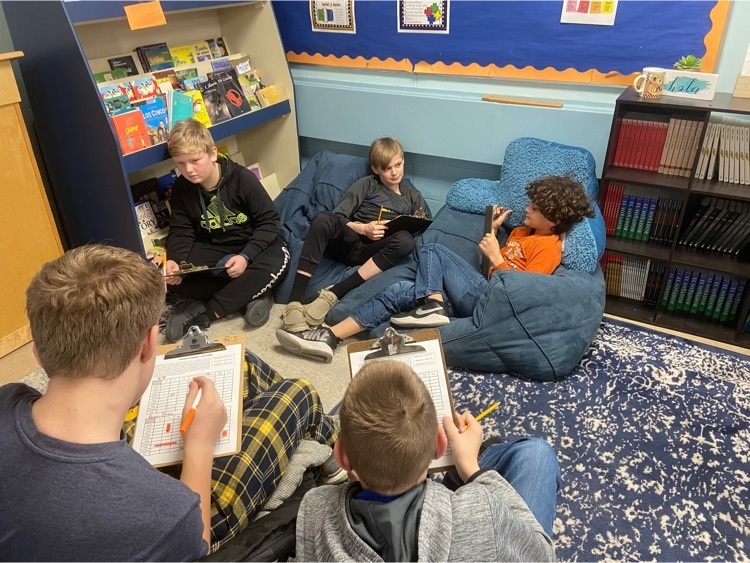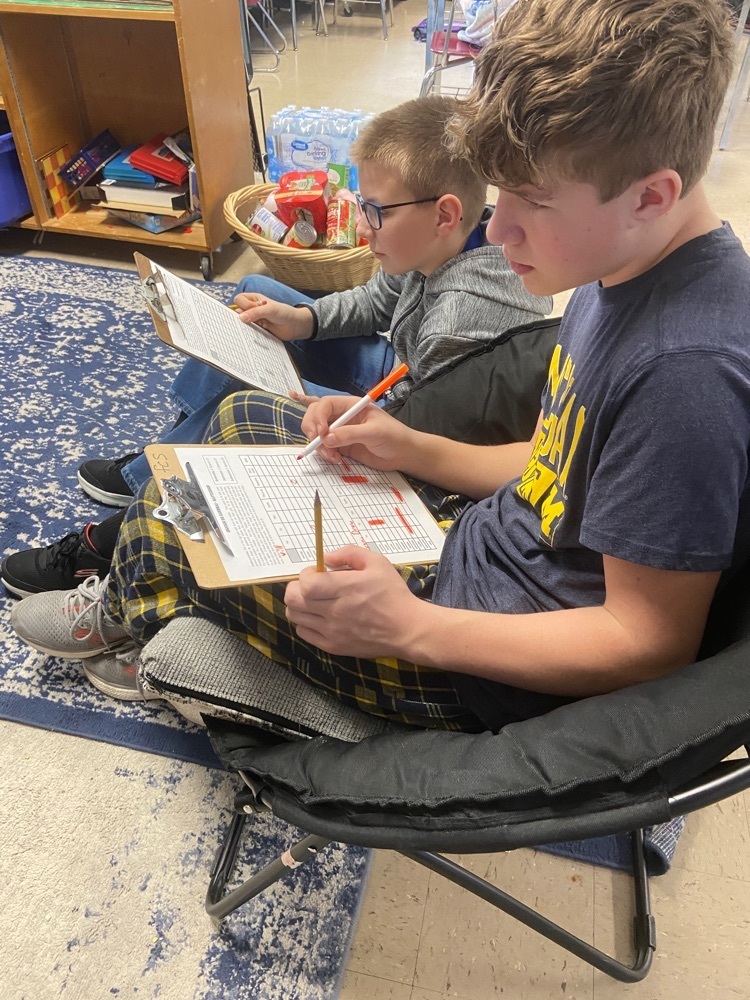 We continue celebrating our Middle Schoolers achieving multiple levels of our reading challenge. Students have read 500, 1000 and 2,500 pages! Which one has your child accomplished? MS Students who have completed our Reading Challenge of Champs as of 03/28: Elsie Barnhart Evie Folkema Libby Kuiper Mayson Homrich Noah Nelson Emma Nelson Logan Rottier Luke Gasparich Drew Norris Breven Powell Ryan Petry Kendahl Carson McKenna Carson Blake Berger Kendra Dykman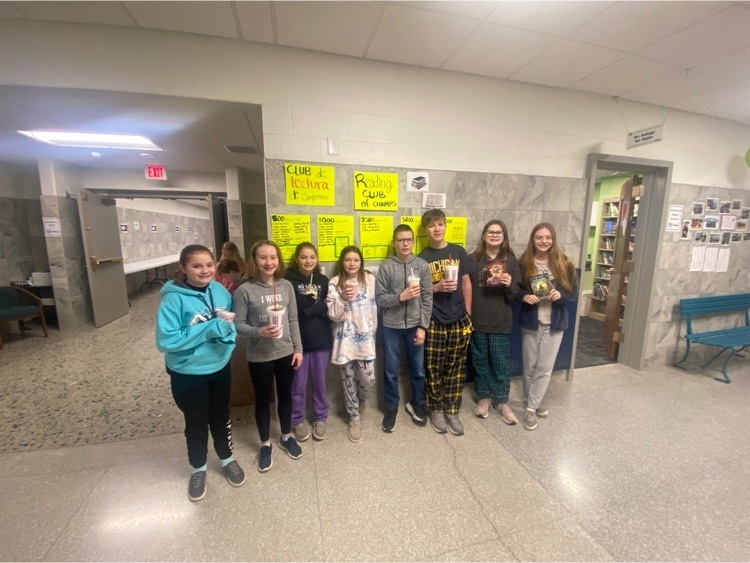 Technology in our world today is a big deal – and God even cares about it too! In our Computer classes, we have been looking at technology as a great tool to use - that we need Christian discernment to help us make good choices. Mrs. V Folkema's Deep Hope for her students is "My students will appreciate technology, as a functional, creative, and innovative tool; that they will grow in knowing a Christian view in using technology; that they understand that they are loved and valued; and that all is for the glory of God. The middle schoolers have been looking at a verse once a month, and seeing how the messages of the Bible can be tied in with technology. The 6th graders each made a Technology Deep Hope Poster that were displayed in the hall earlier in the year. Many of our assignments have been related to what God wants us to do with technology, because "Technology too! For the glory of God."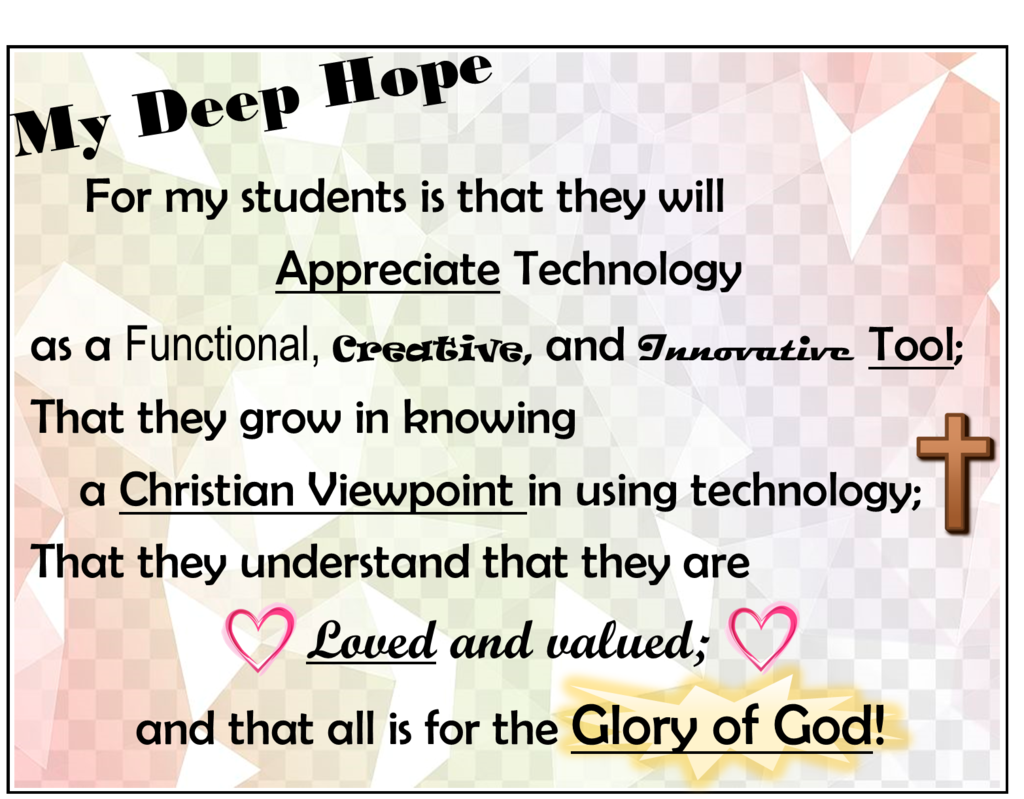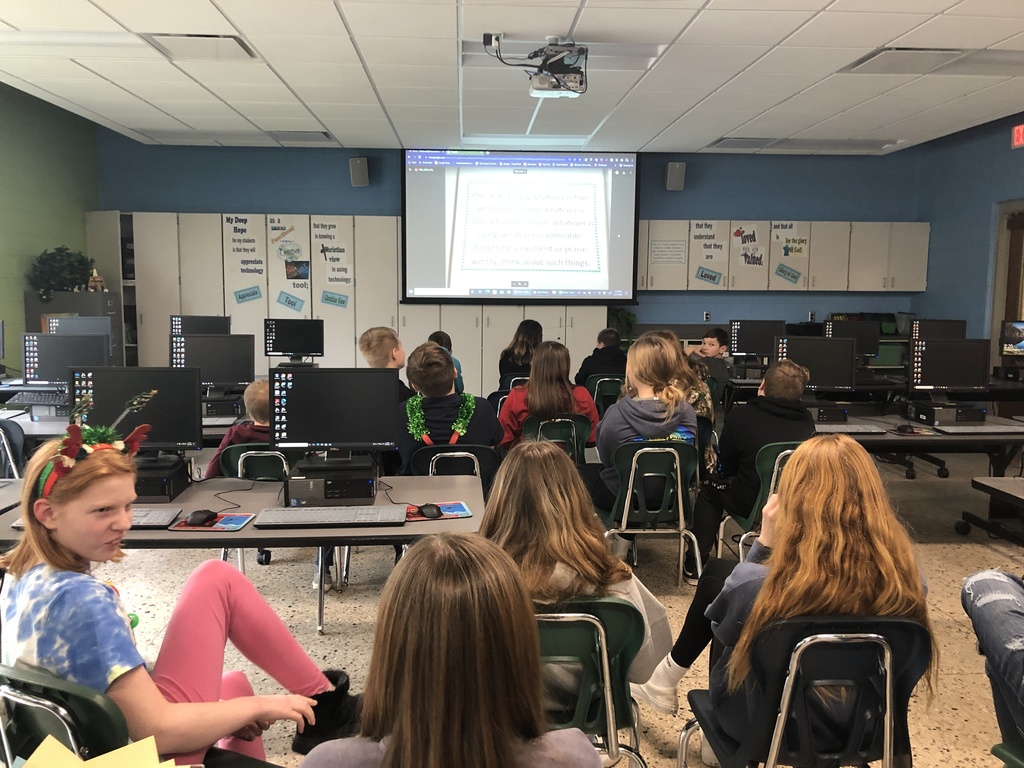 Mrs. Arendsen, Elementary Music Teacher's, deep hope is that her students will reflect Christ, joyfully make music, and live fearlessly because we know that we are all part of God's story. In music class, my goal is to help my students live joyfully. This means in music class, we have a lot of fun as we sing, learn, and serve together joyfully. They focus on being community builders a lot in her classroom in order to make music together, and also serve the community by singing in programs and at nursing homes!