December Family Groups: spread joy this season! That's what our family groups worked on this morning, as we made cheery cards to go in the hand2hand packages that are handed out in our community. Our themes this month are Joy and Generosity, and our students worked hard and colorfully on their cards and messages!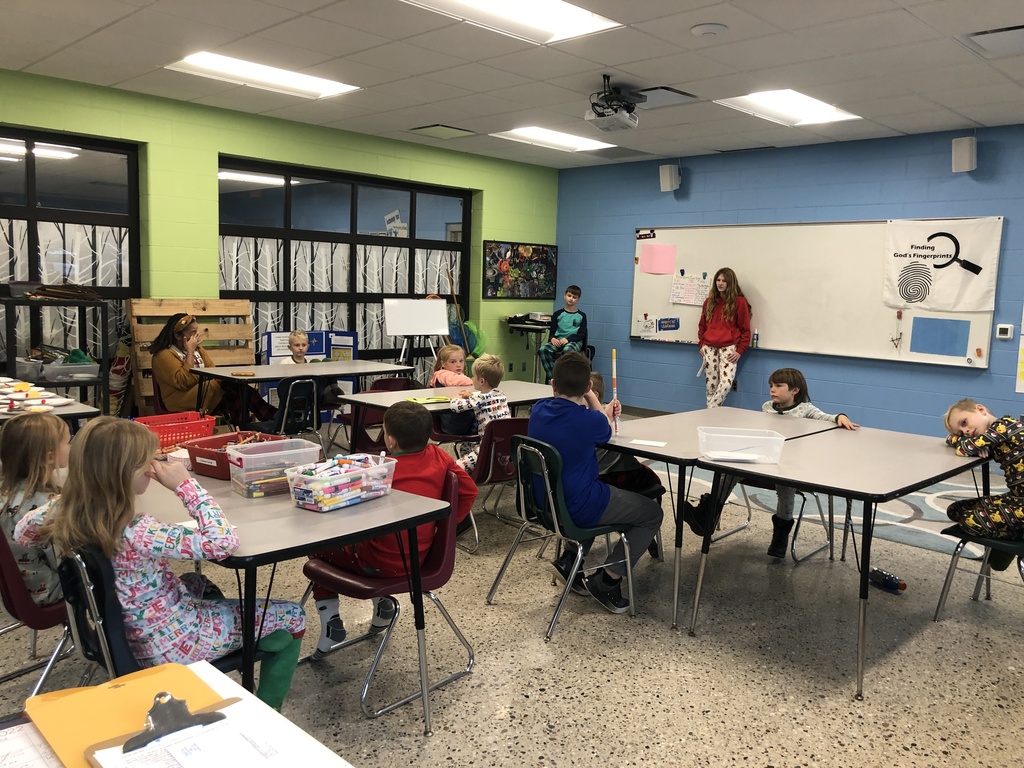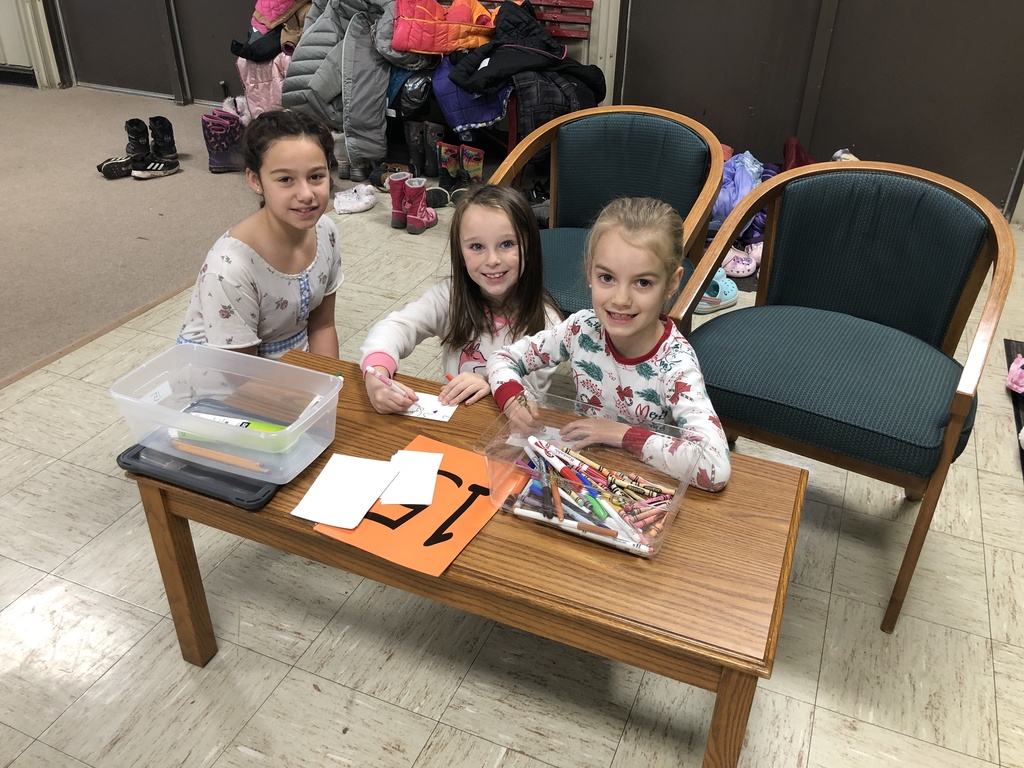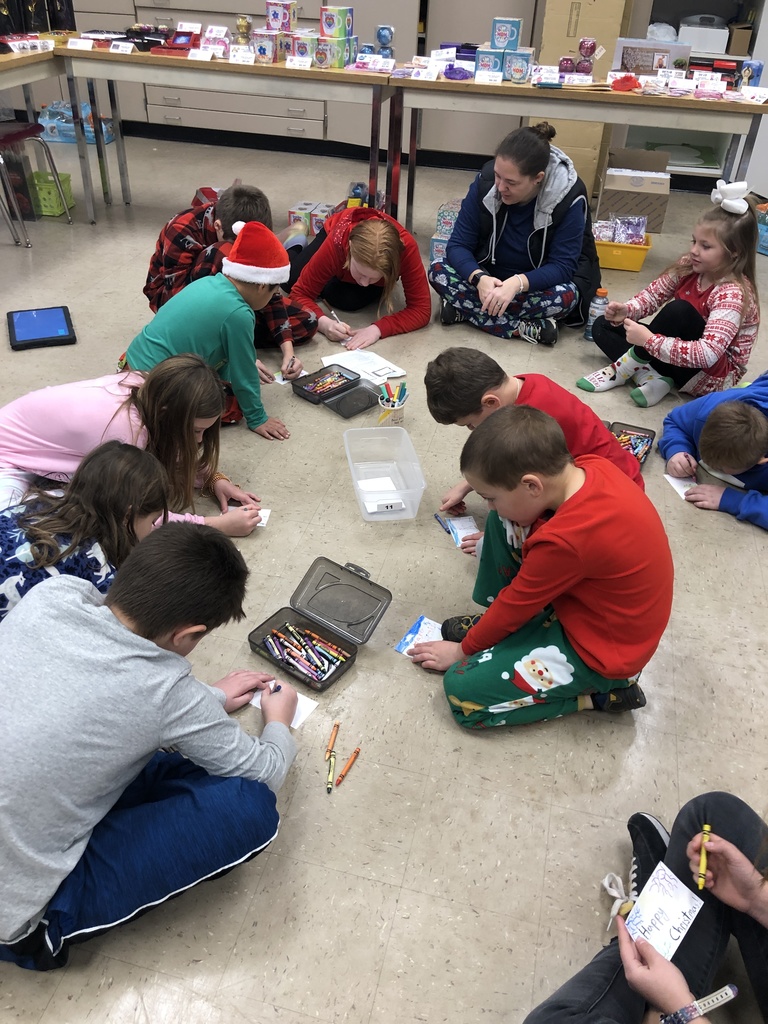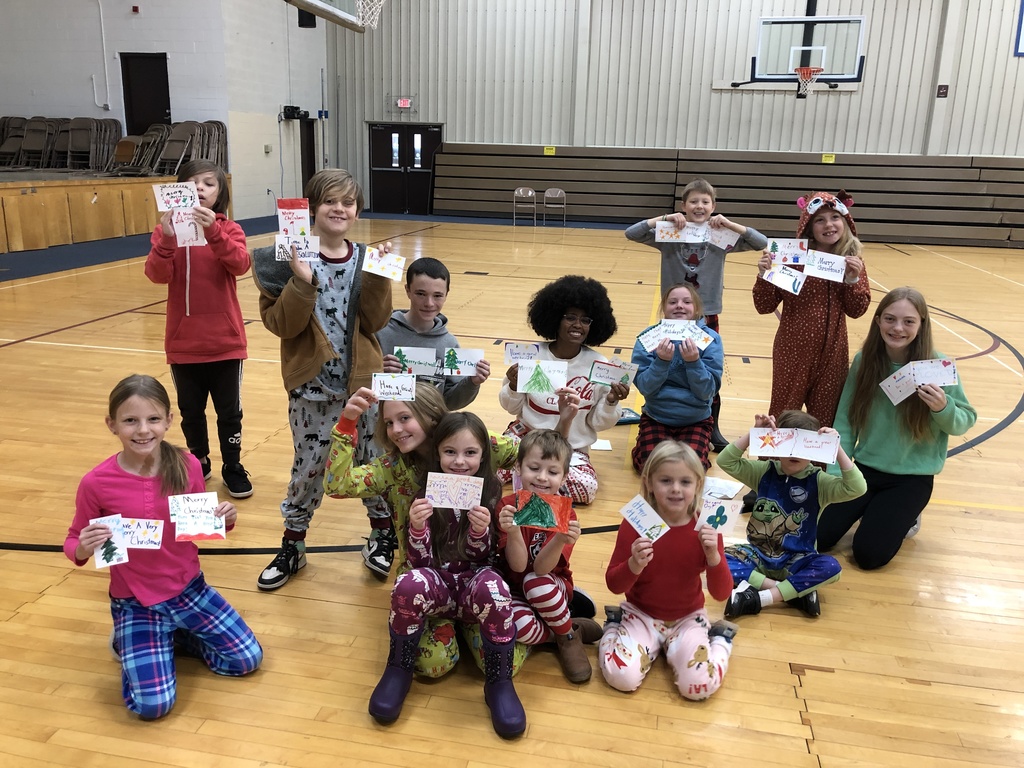 The Outdoor Education First Graders spent the first trimester of OE finding God's fingerprints while learning about bugs! They learned about bugs from an entomologist. They created a bug hotel to meet the needs of beneficial bugs. They learned God's design and purpose for bugs by understanding what bugs do and identified the parts of an insect. They discovered the difference between beneficial bugs and pests from a farmer's point of view.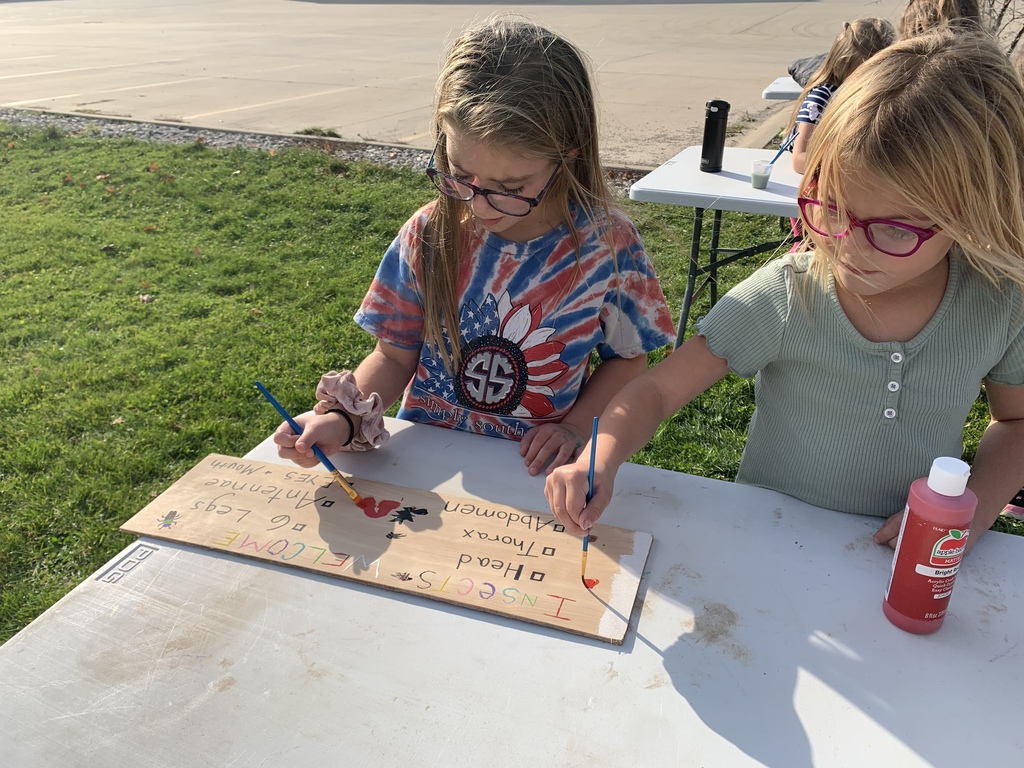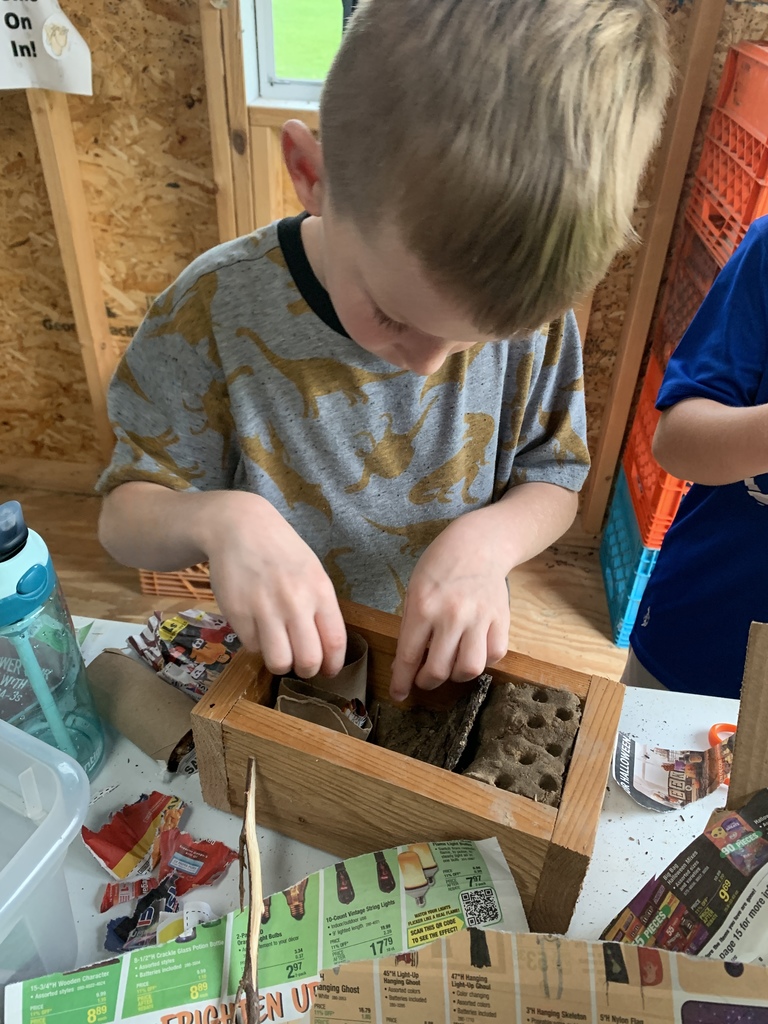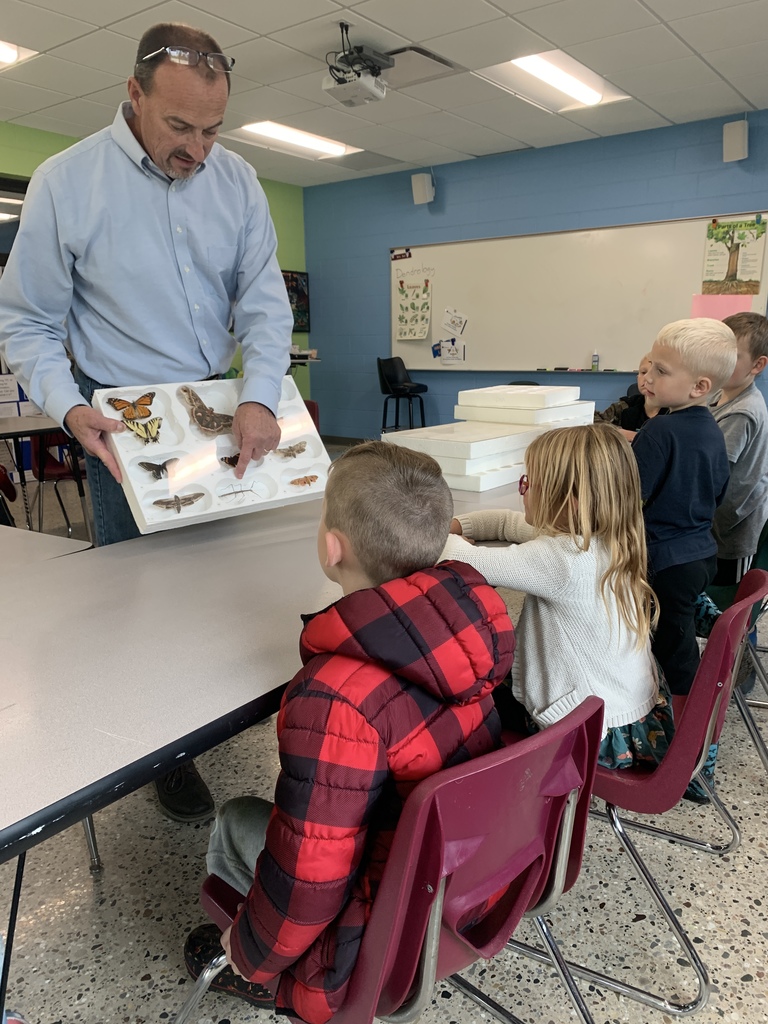 For a month or so, 1st Grade Spanish Immersion worked hard on writing and publishing their own Christmas book! This week they were able to get their book! The kids were very proud of their work!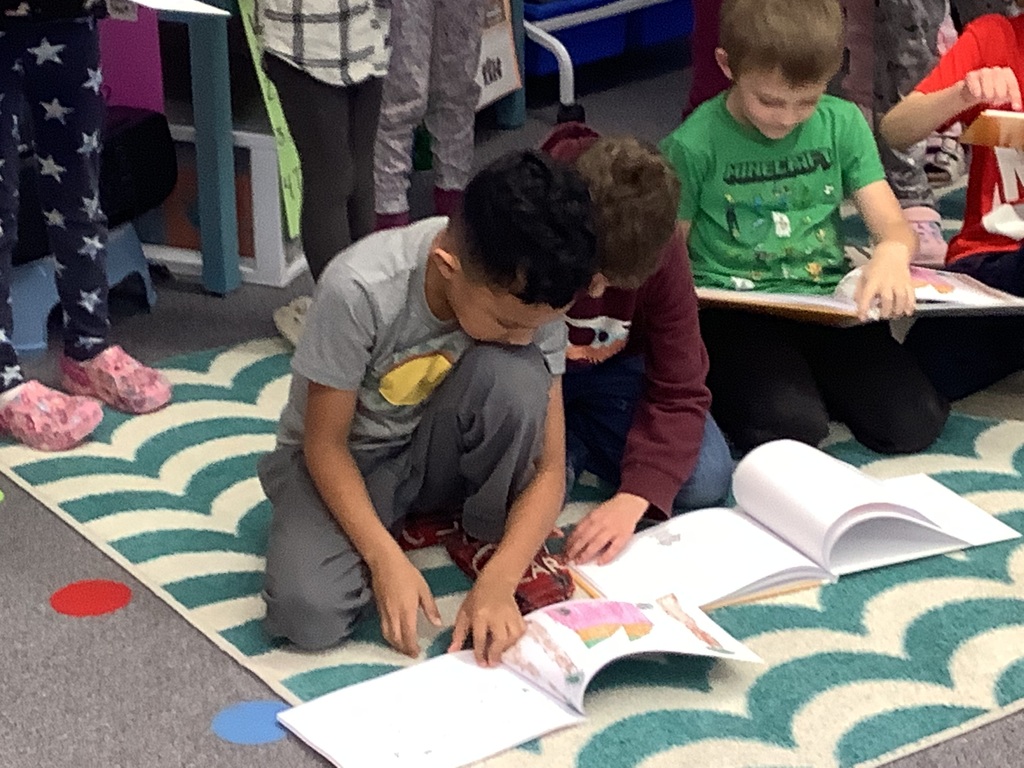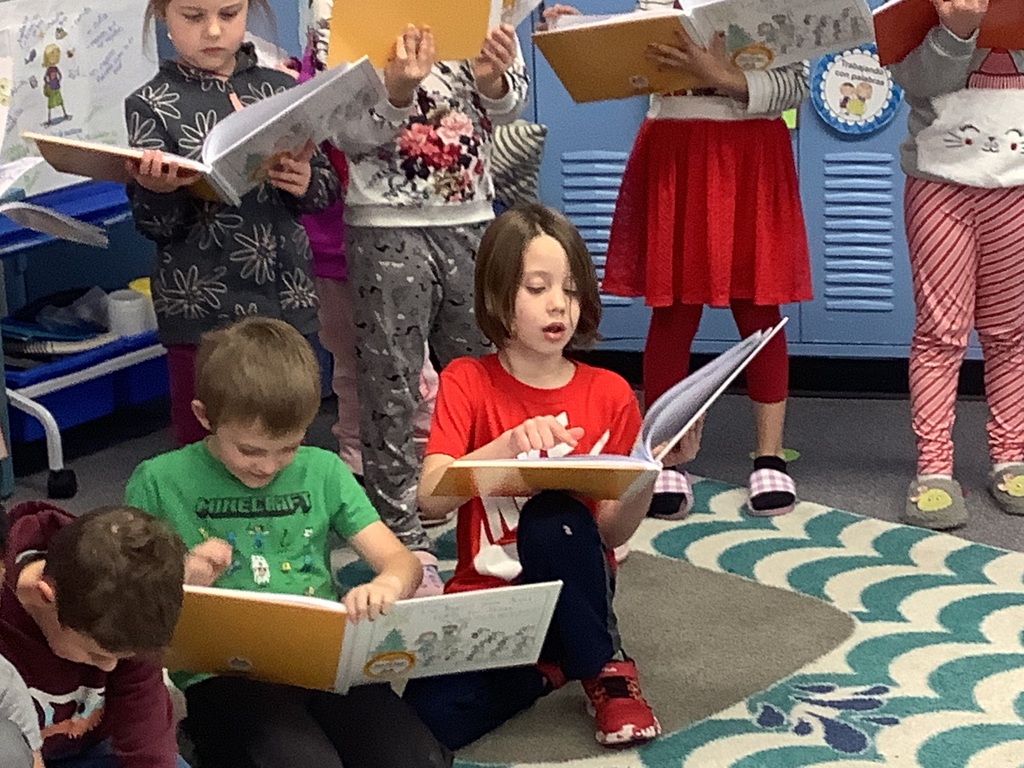 2nd grade OE and SI traveled to Frederik Meijer Gardens to see the Christmas trees and everything else that the gardens have to offer. They have been studying different cultures so seeing the Christmas trees and traditions from around the world was very interesting. They also enjoyed seeing plants from different biomes like deserts and rainforests, visiting the sculpture exhibit, and venturing outside to see the giant horse!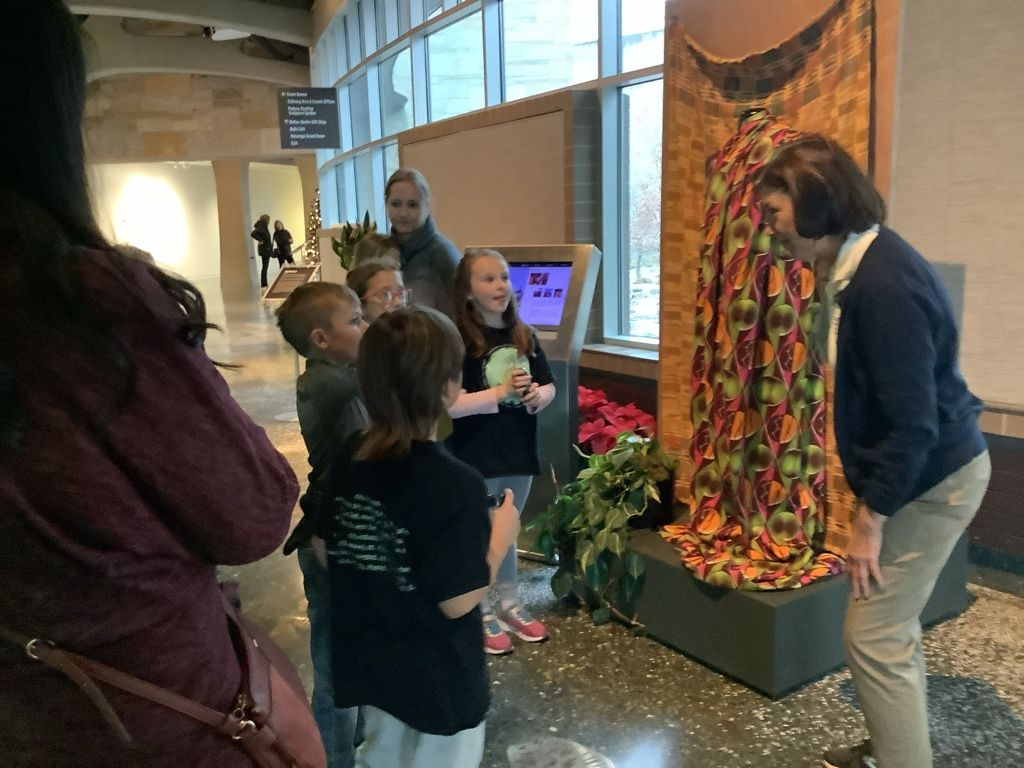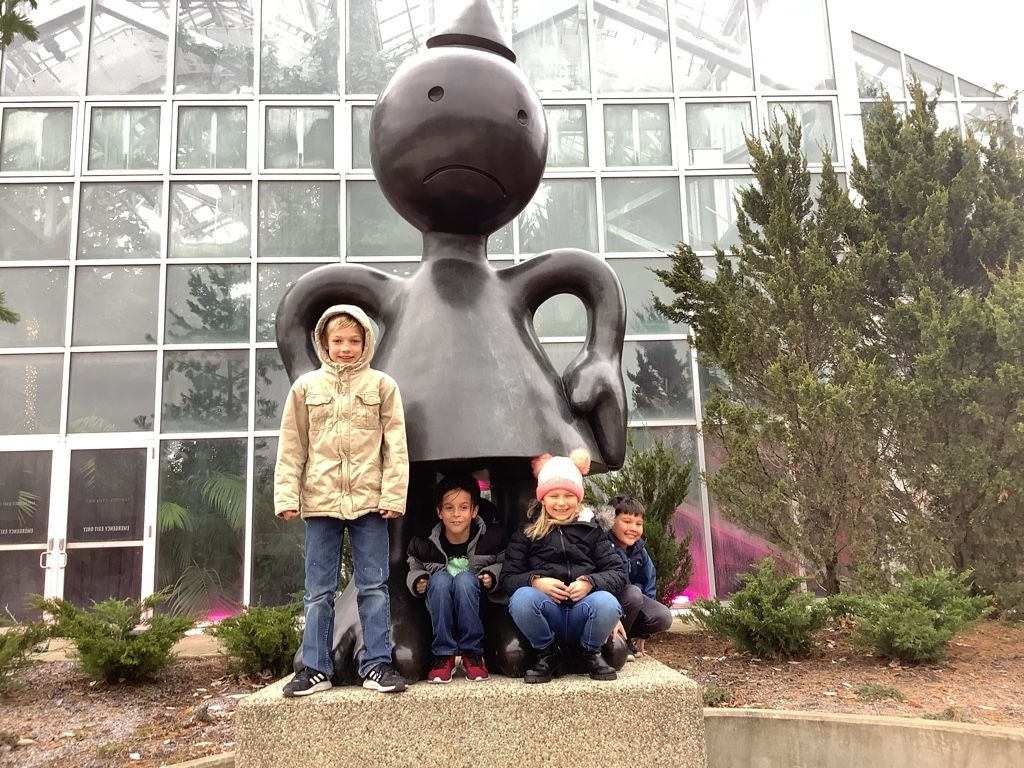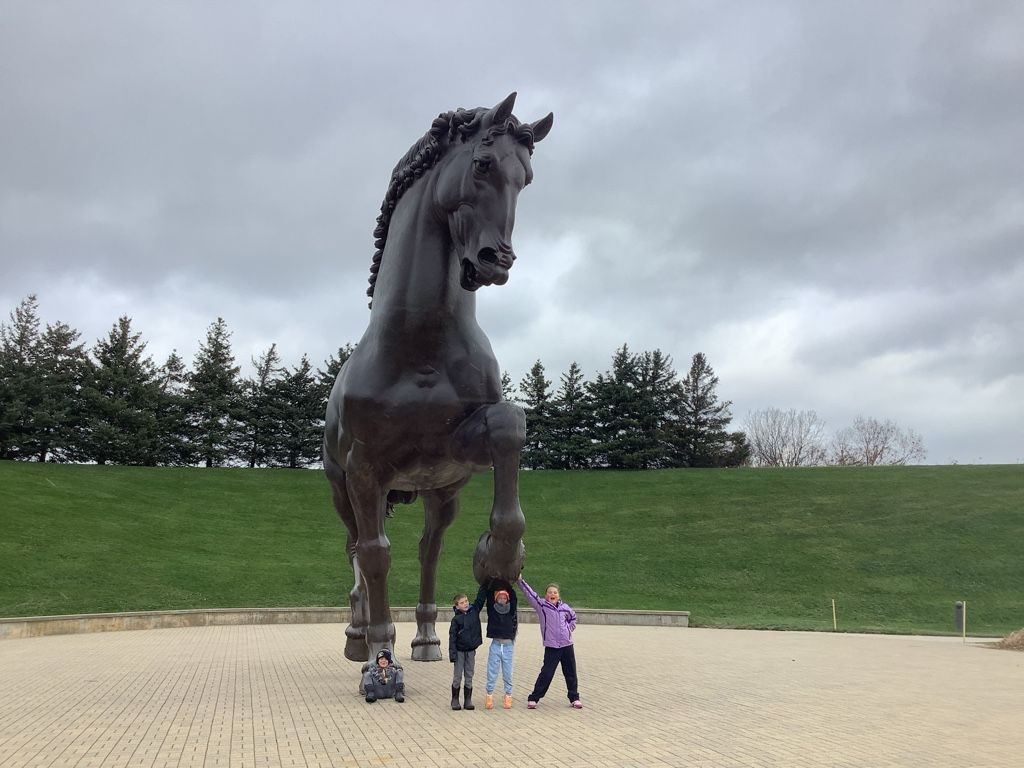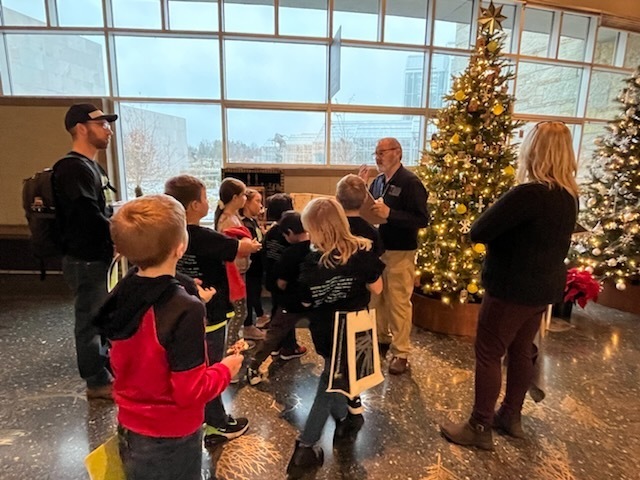 Don't forget to check out the FCS Holiday Craft Show from 9:00-3:00 tomorrow! We hope to see you there!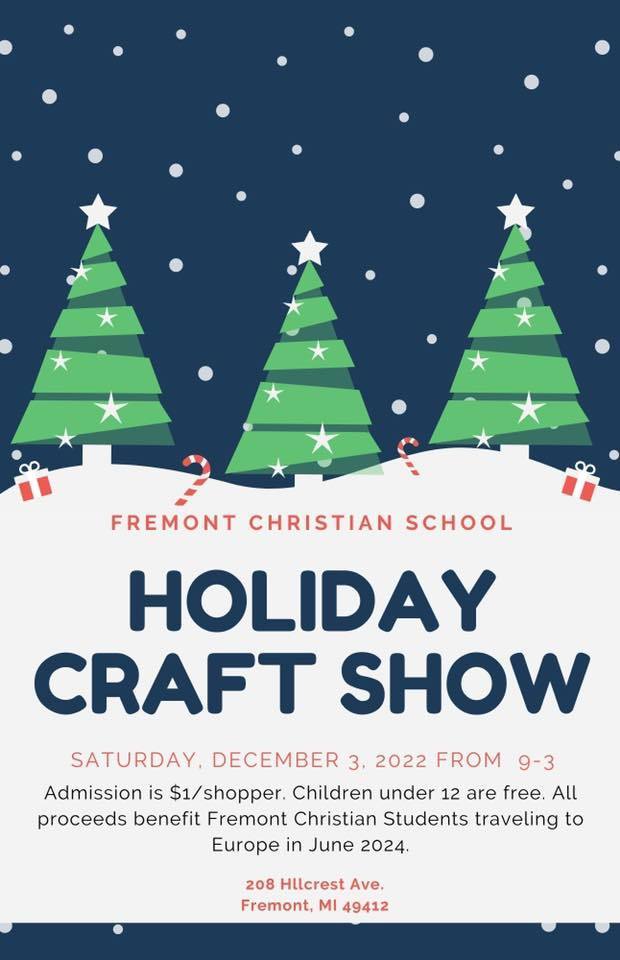 December Elementary Chapel: Joy and Generosity. This morning the 3rd graders shared this new theme of the month. We sang songs about joy, and some 3rd graders showed us some posters they made about how they can share joy. Other 3rd graders did some plays about generosity stories in the Bible: The Widow's Offering and The Rich Young Man. We are working this month on finding inner joy in Jesus in all circumstances and in giving what we have so that others can feel God's love. Can we share God's joy and be generous to others?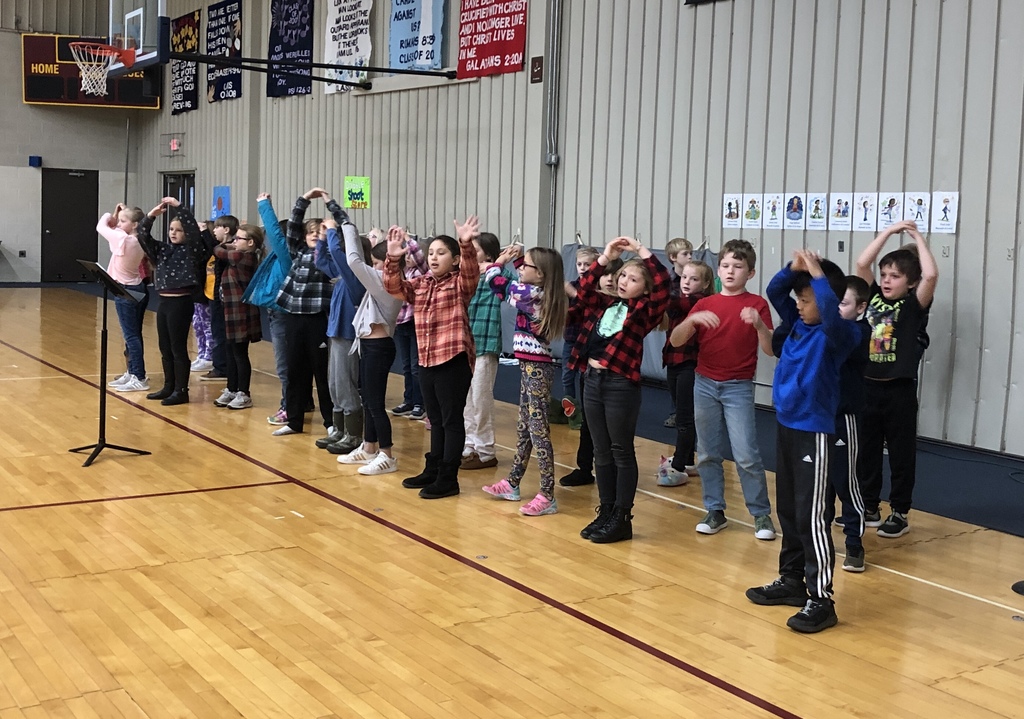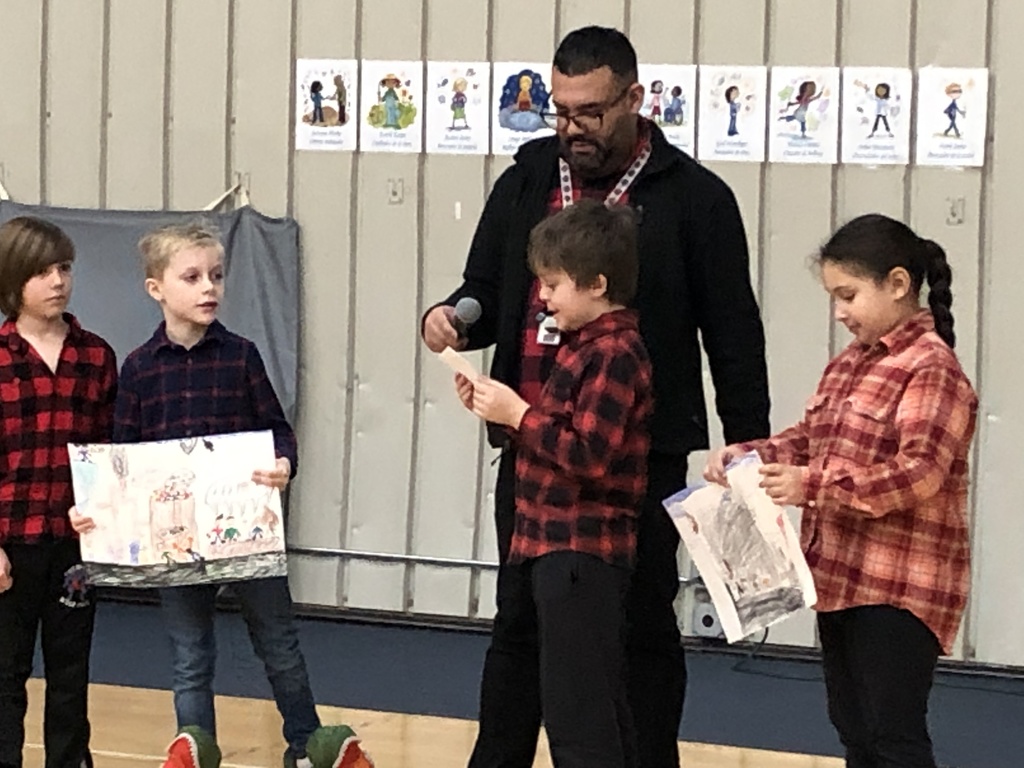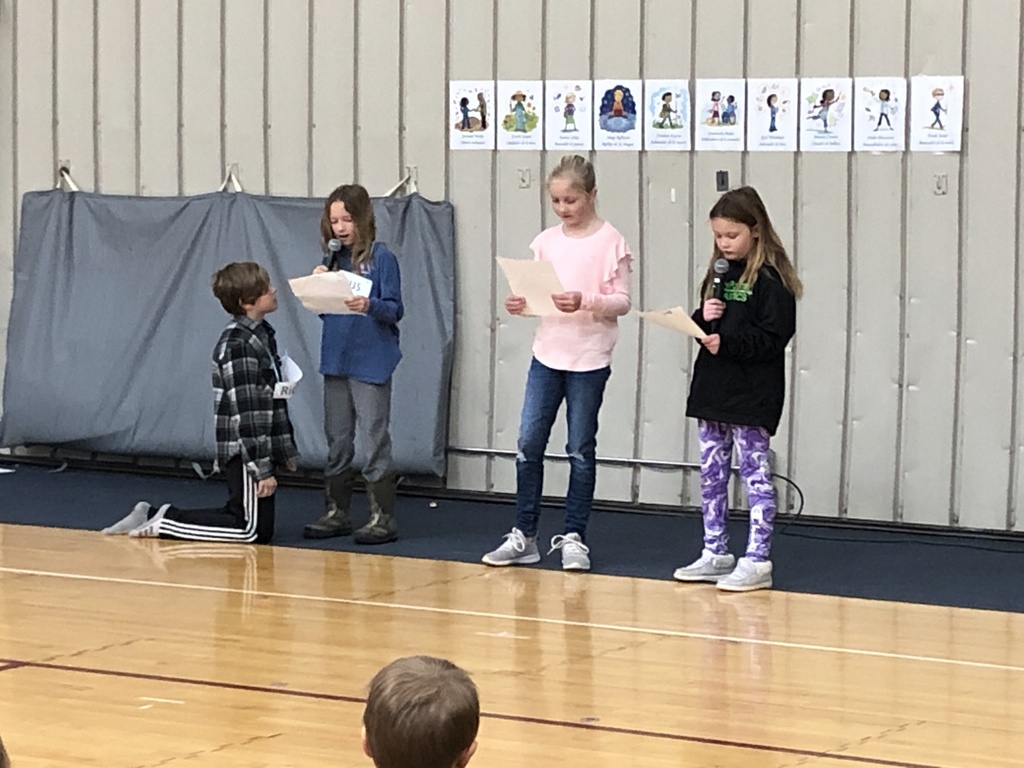 Here are some pictures of First Grade OE Learning place value outside in the tree line!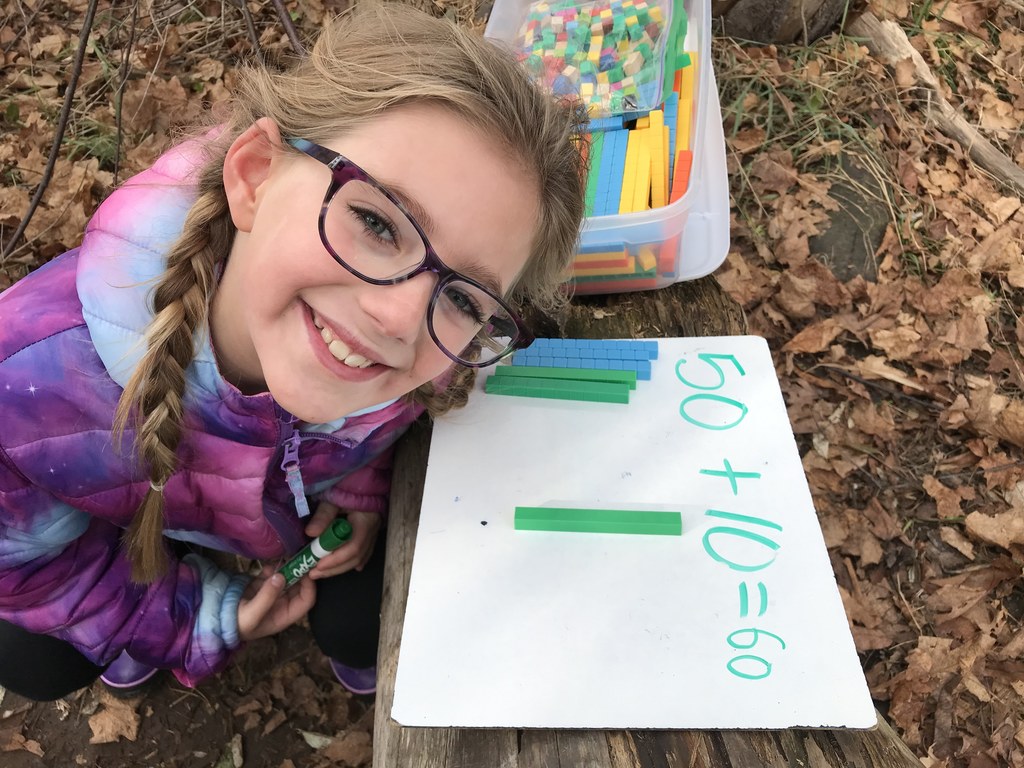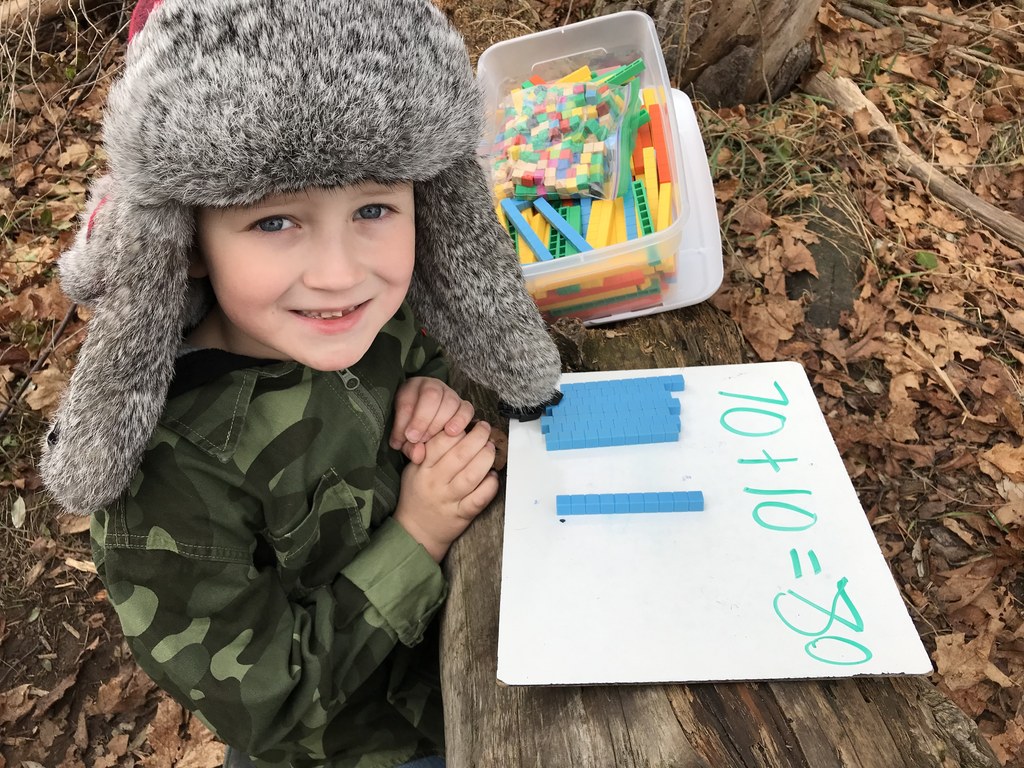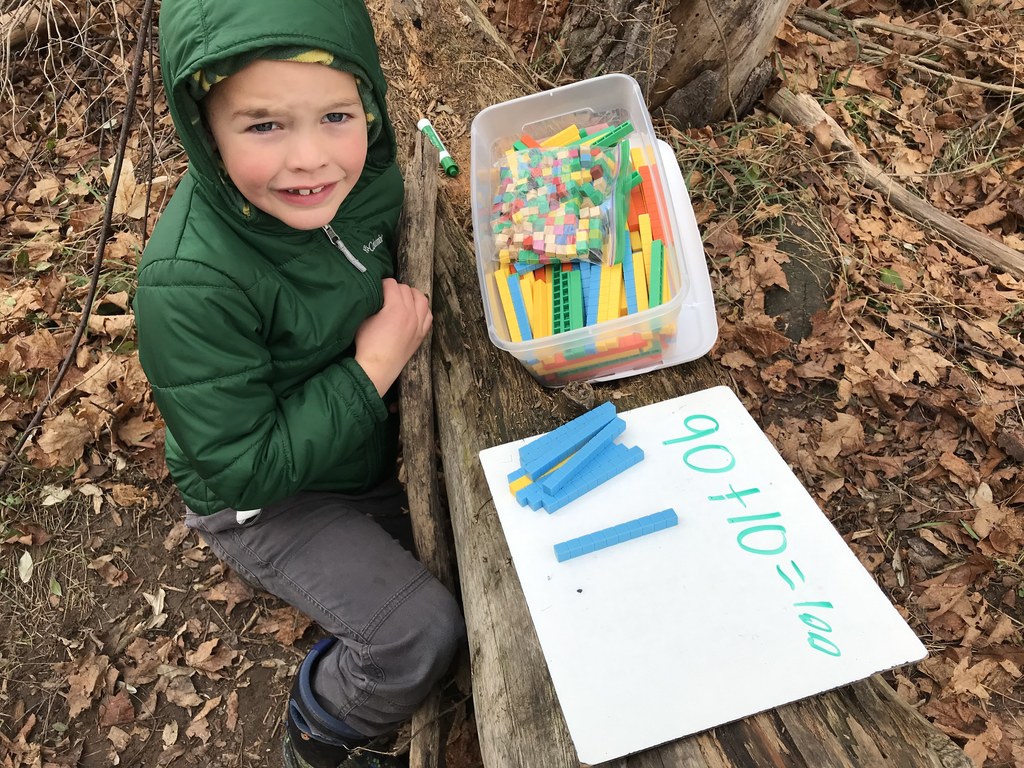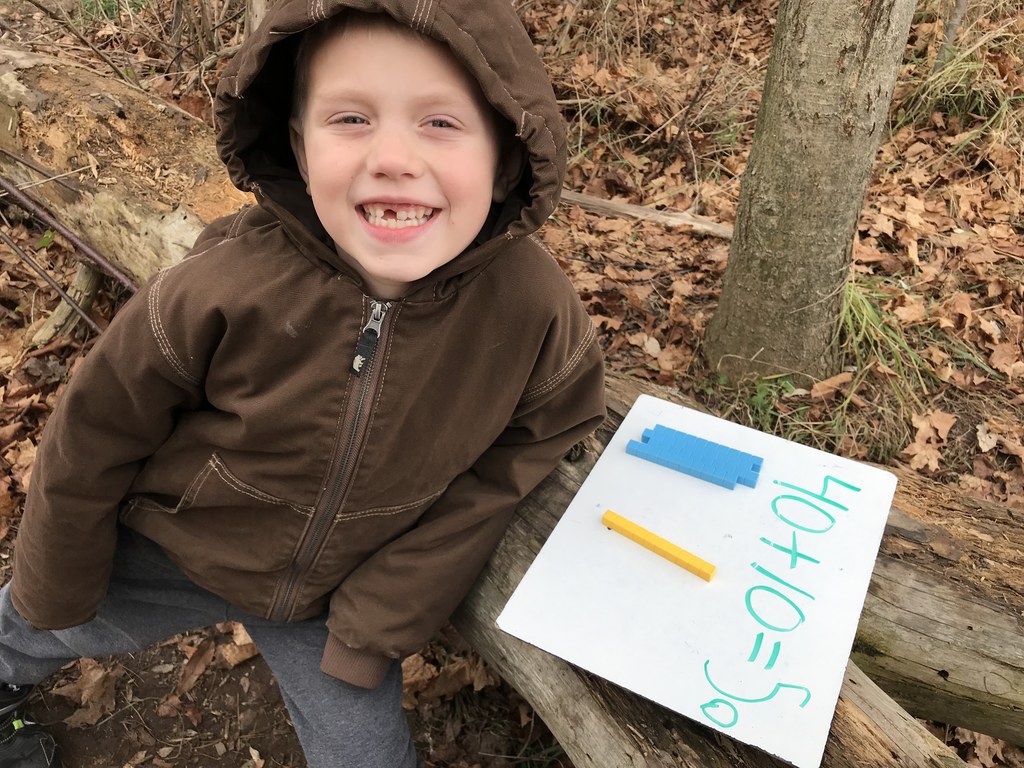 Thanksgiving Feast: We were able to hold our yearly Family Group Thanksgiving Feast in the gym. We gathered to do some Thanksgiving table activities, along with sharing the yummy feast from hot lunch. Mr. Donkersloot called tables to get their food by asking trivia questions. Following our feast, we had an opportunity to play on the playground together. It was a great time of food and fellowship! Lots to be thankful for!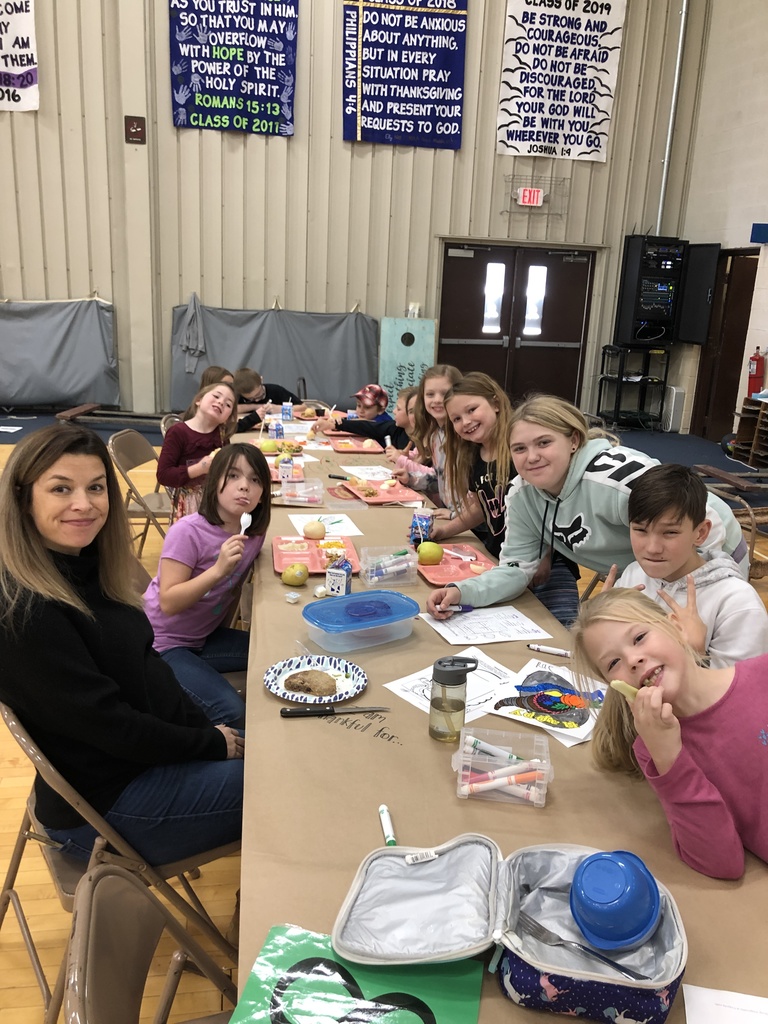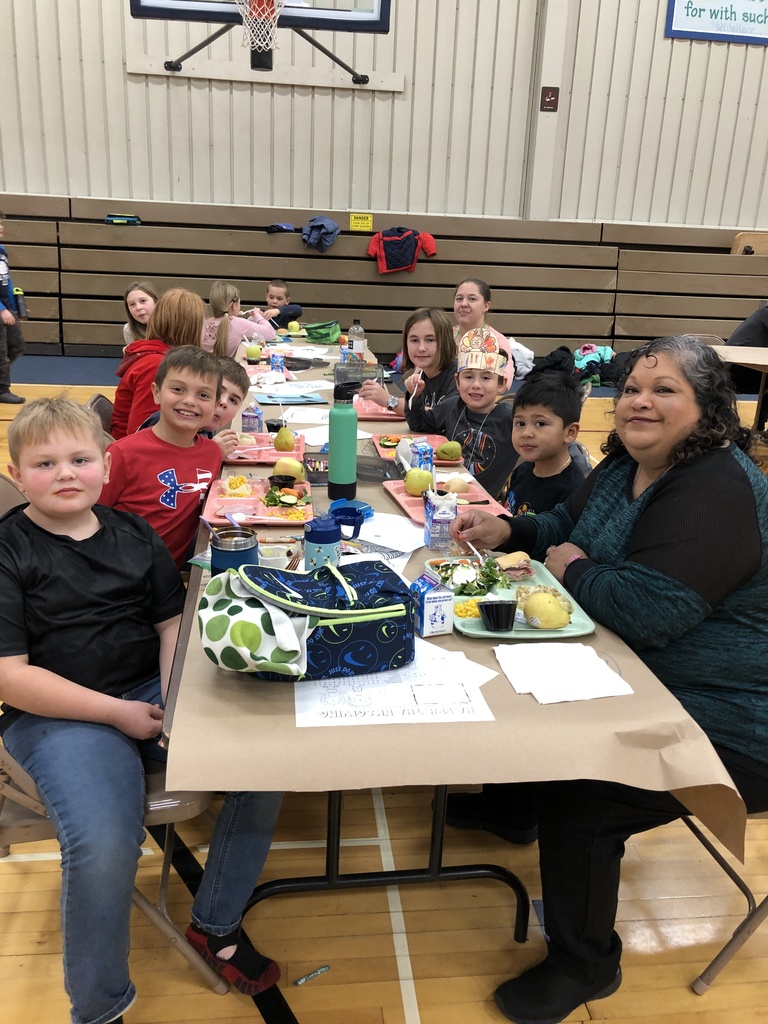 Thanksgiving Chapel: This morning at our Thanksgiving Chapel, some of the 7th graders shared a skit with us about being thankful. In the skit, we saw that it is so easy to complain, but the Bible teaches us to focus on being grateful for what God has done for us, and in all circumstances. We also heard about an object lesson from a donut – when eating a donut, we don't focus on "the hole" – the part of the donut that we don't have, but we focus on the goodness of the rest of the donut itself. Our theme verse reminds us "Whatever you do, whether in word or deed, do all in the name of the Lord Jesus, giving thanks to God the Father through Him." Col. 3:17 May we remember to be thankful this season!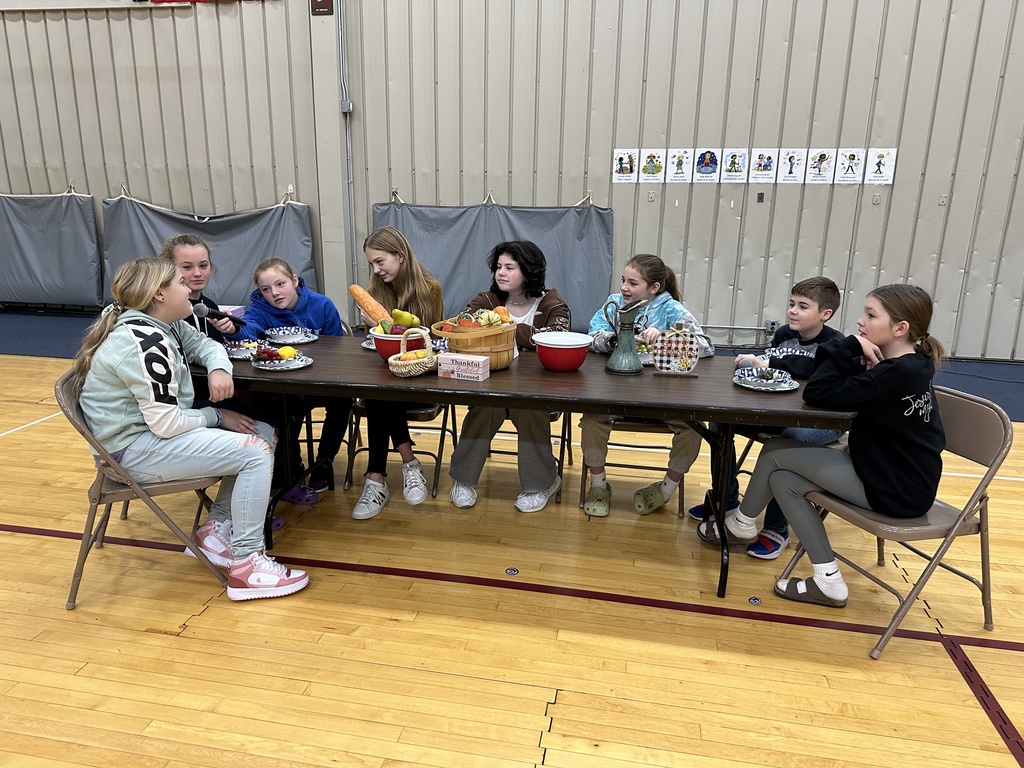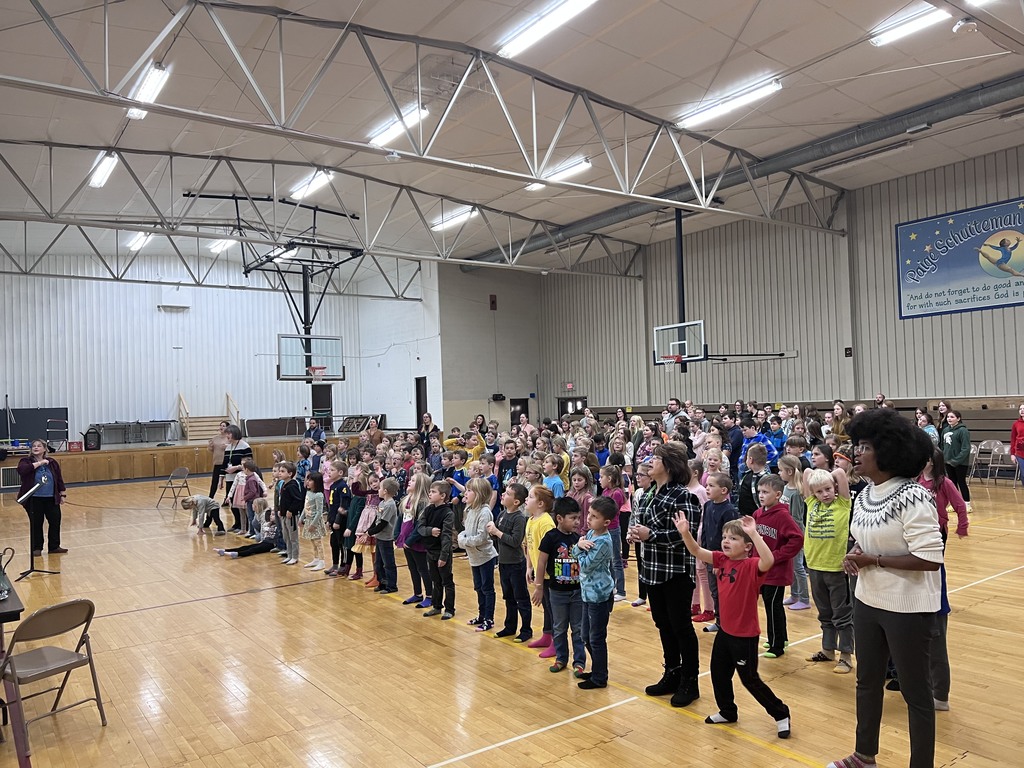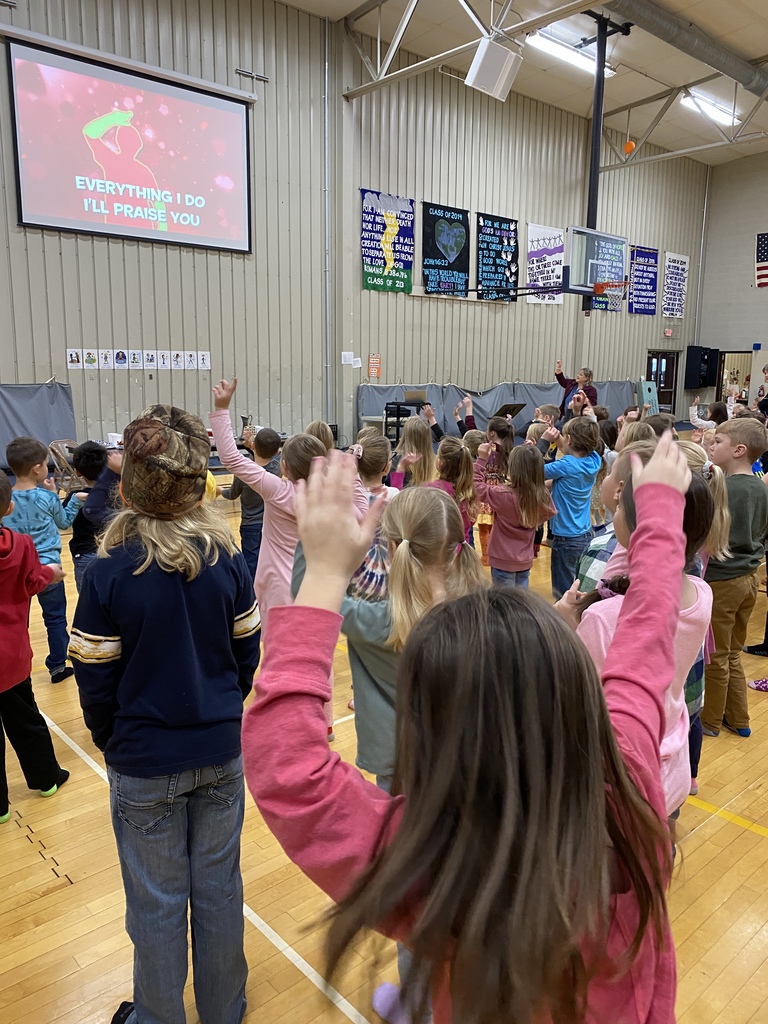 Habit of Living: Servant Working through Leaf Raking As we practice the habit of servant working, learners follow the example of Jesus' selfless love through kindness, empathy, and compassion to care for others. One of the ways we practice this habit at FCS is by taking time to rake leaves. We rake to care for the school and serve our fellow classes. We rake for community members as an act of kindness to care for others. We rake to care for the Earth and spend time in creation. Our action of raking is a valuable experience that reminds us to follow Jesus' example of serving others. One second grader was overheard by a teacher saying to another second grader, "Hey! We are being servant workers by raking leaves!"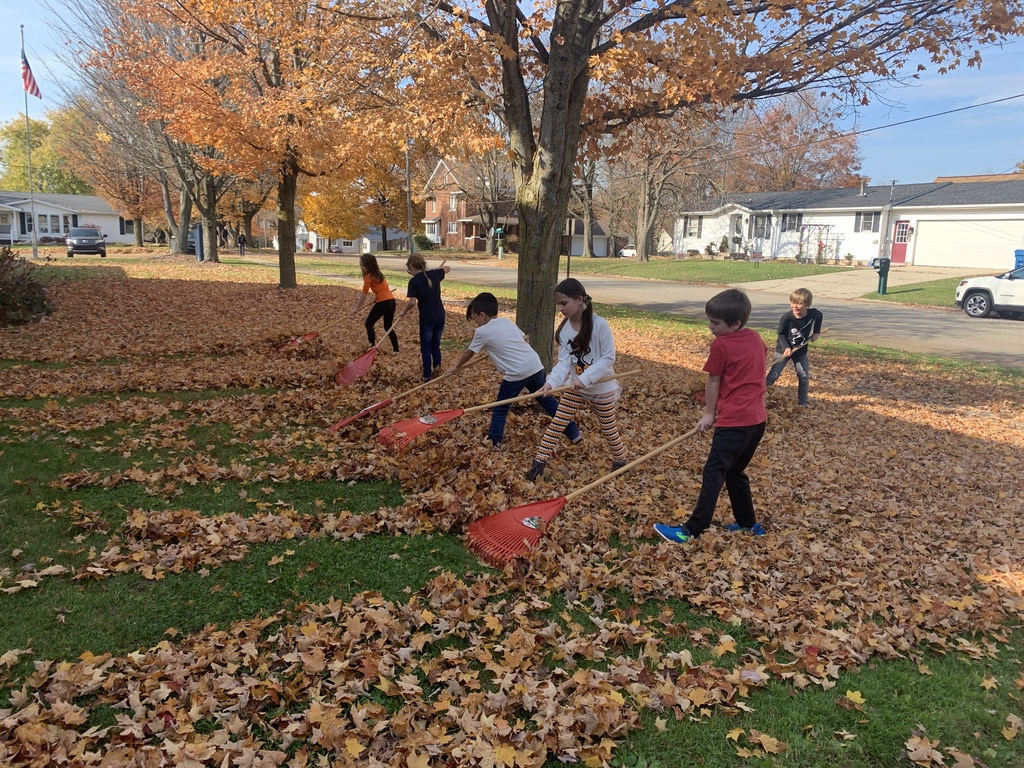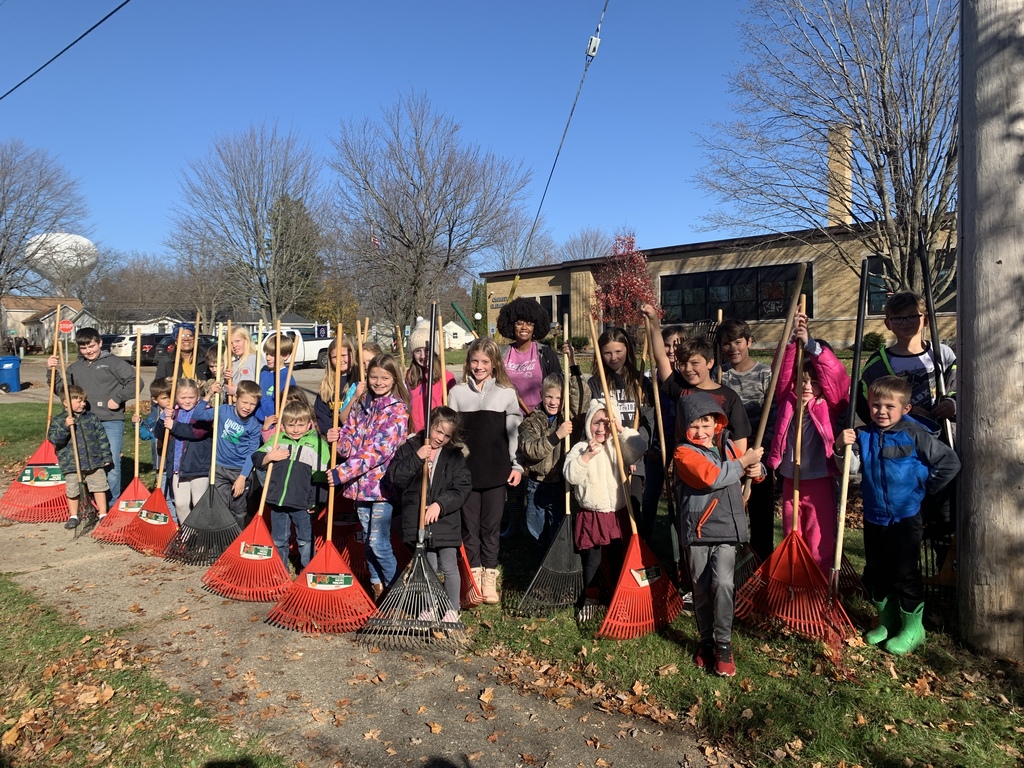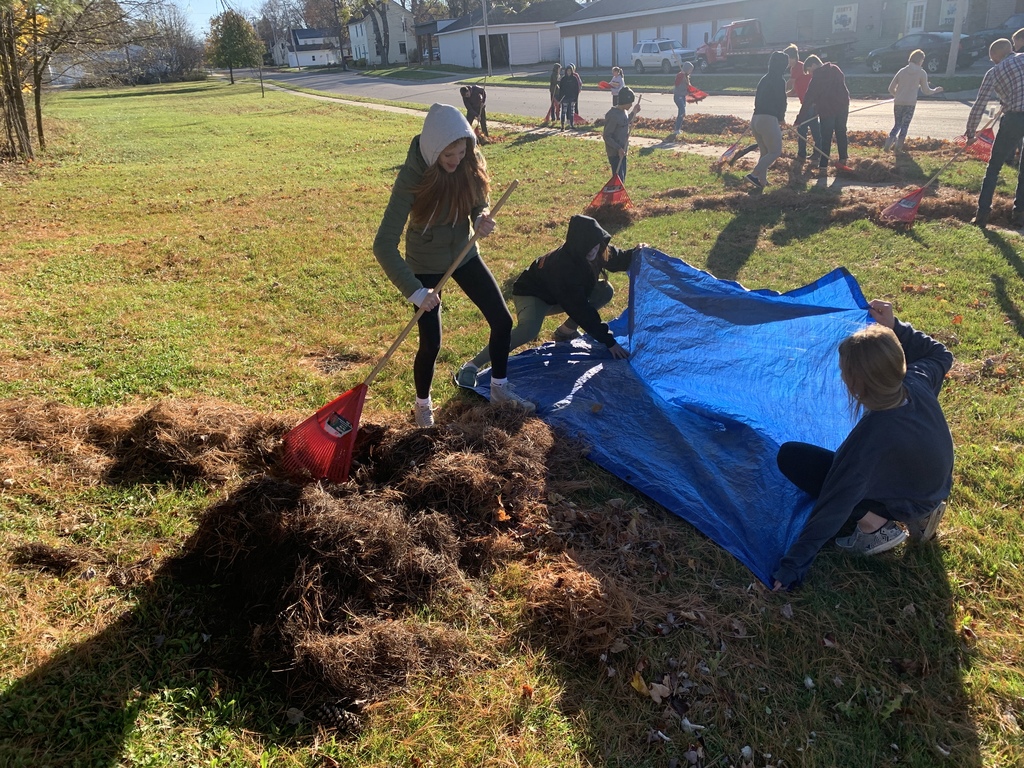 The 3rd-5th graders walked to the Artsplace to view the origami exhibit. They were awed by the ways to fold paper and the various materials used. Many students were inspired to try their own hand at origami!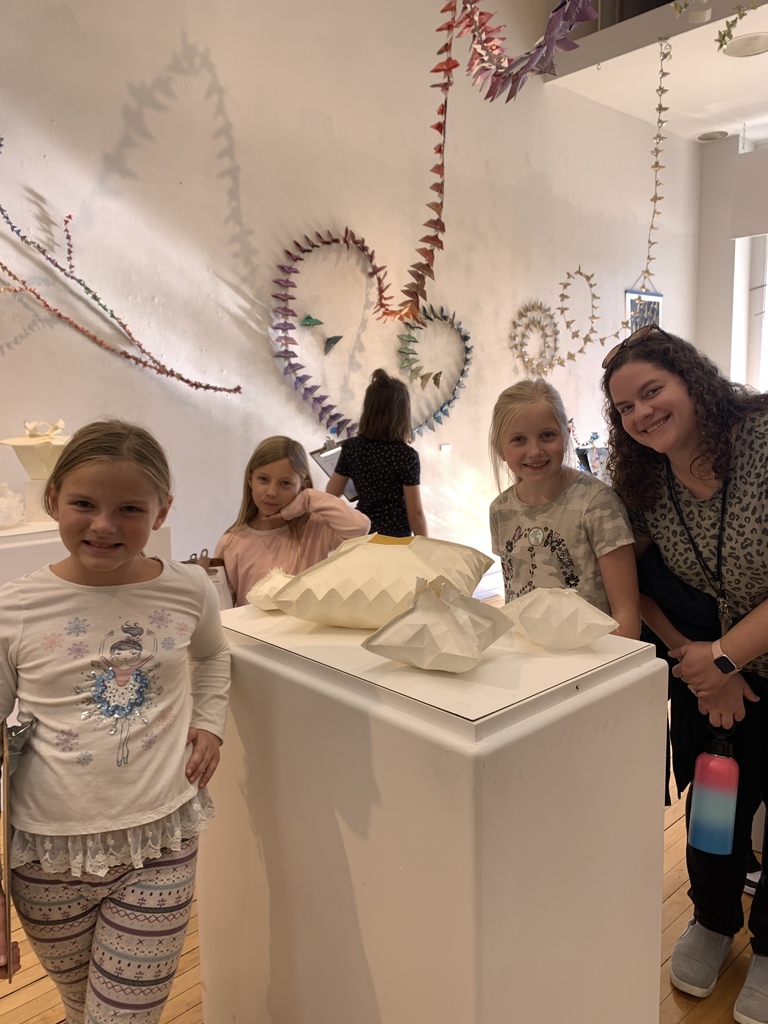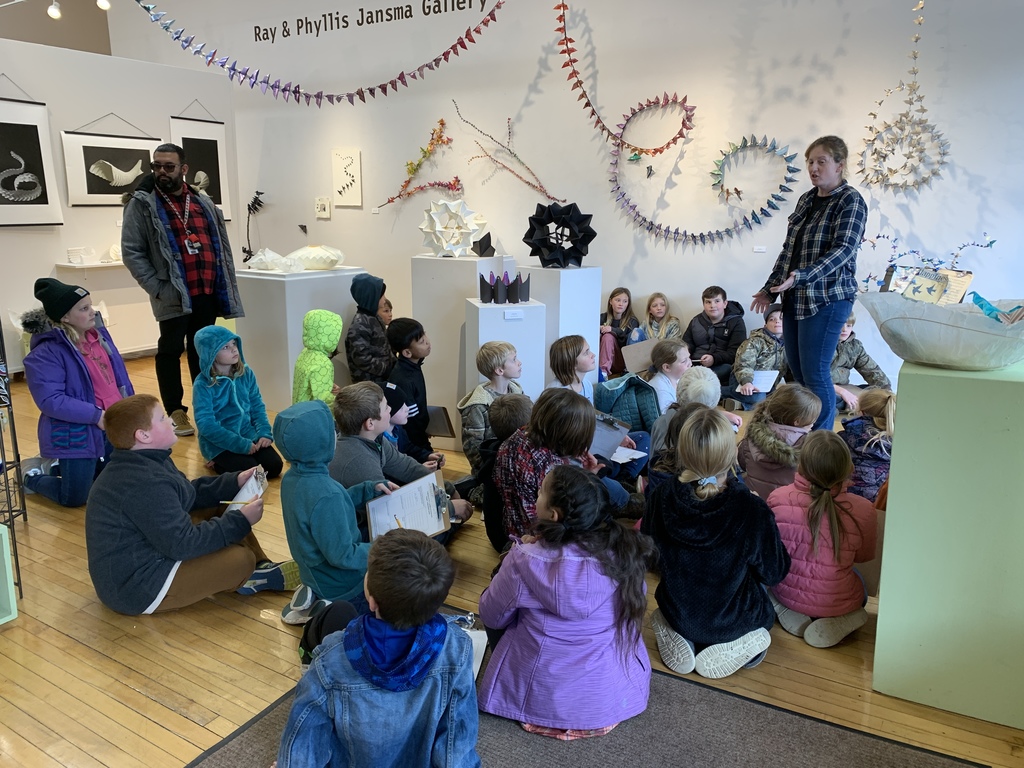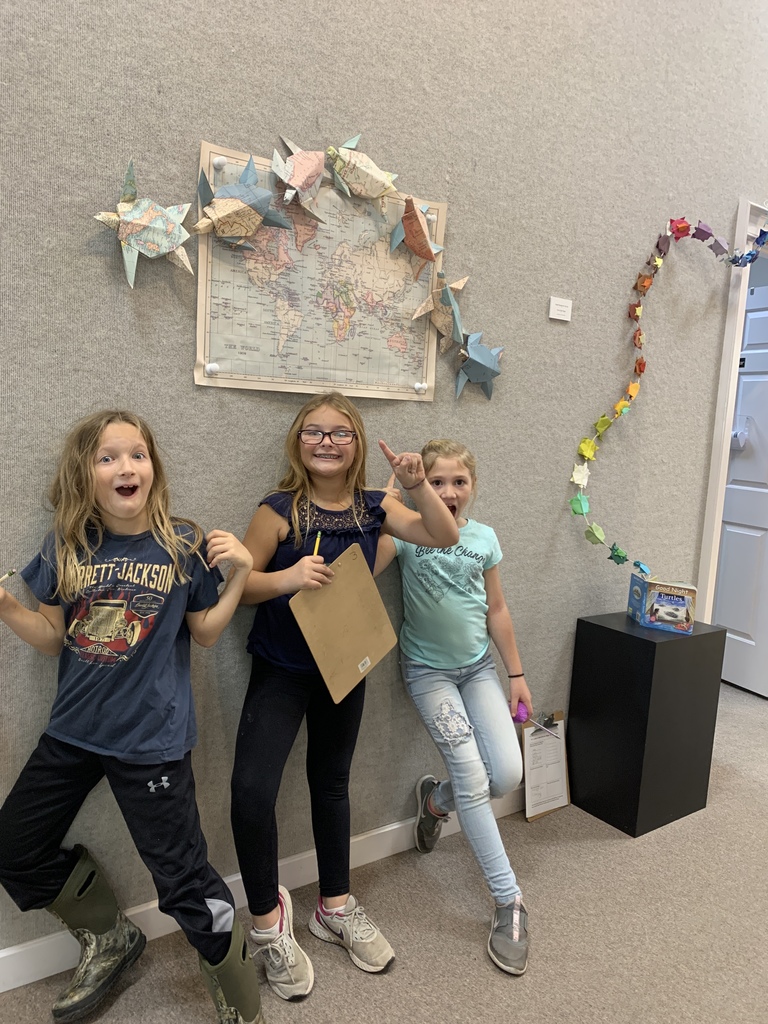 Buddy Friday: Making beauty out of brokenness! Today the 1st and 6th grade buddies used broken crayons to make beautiful candles and spent some time together in reading and coloring activities.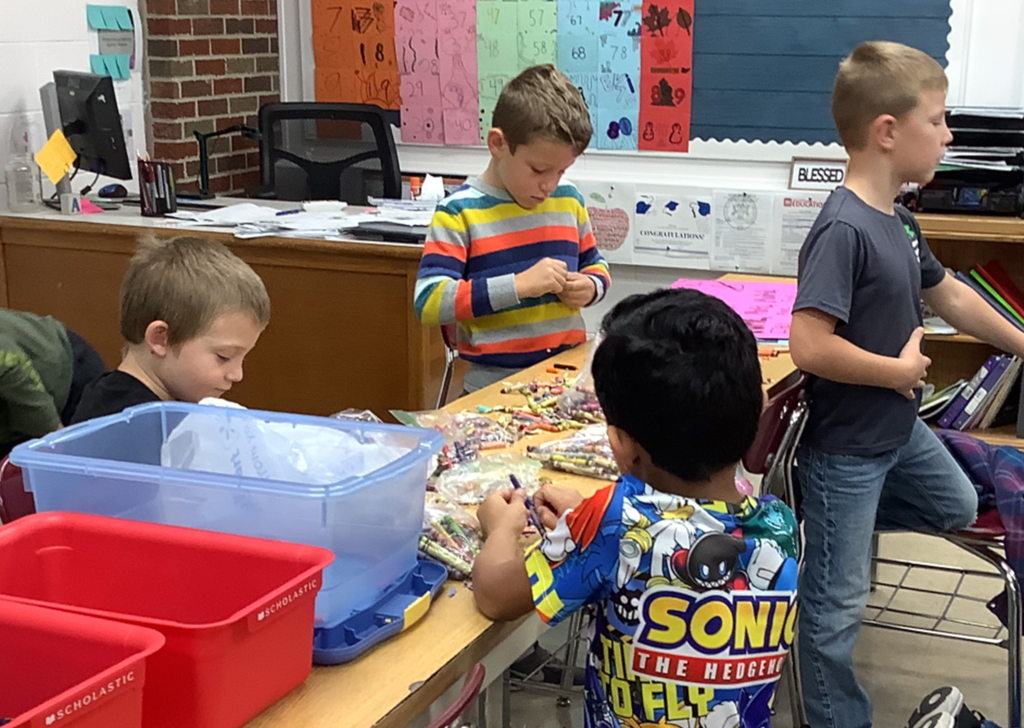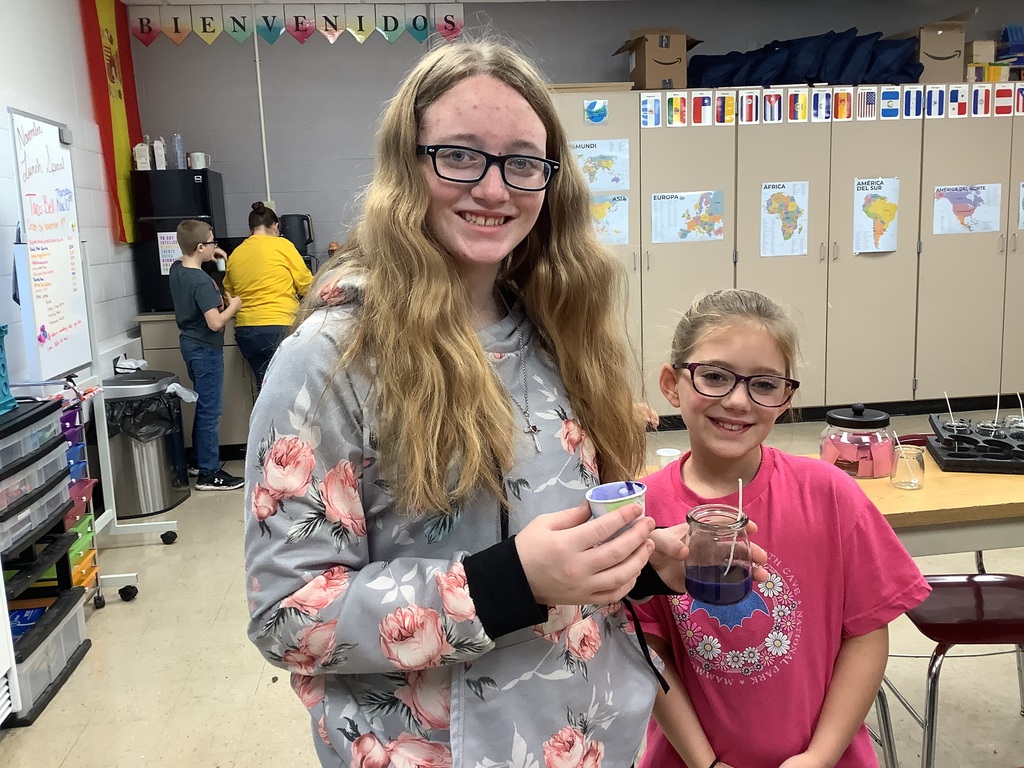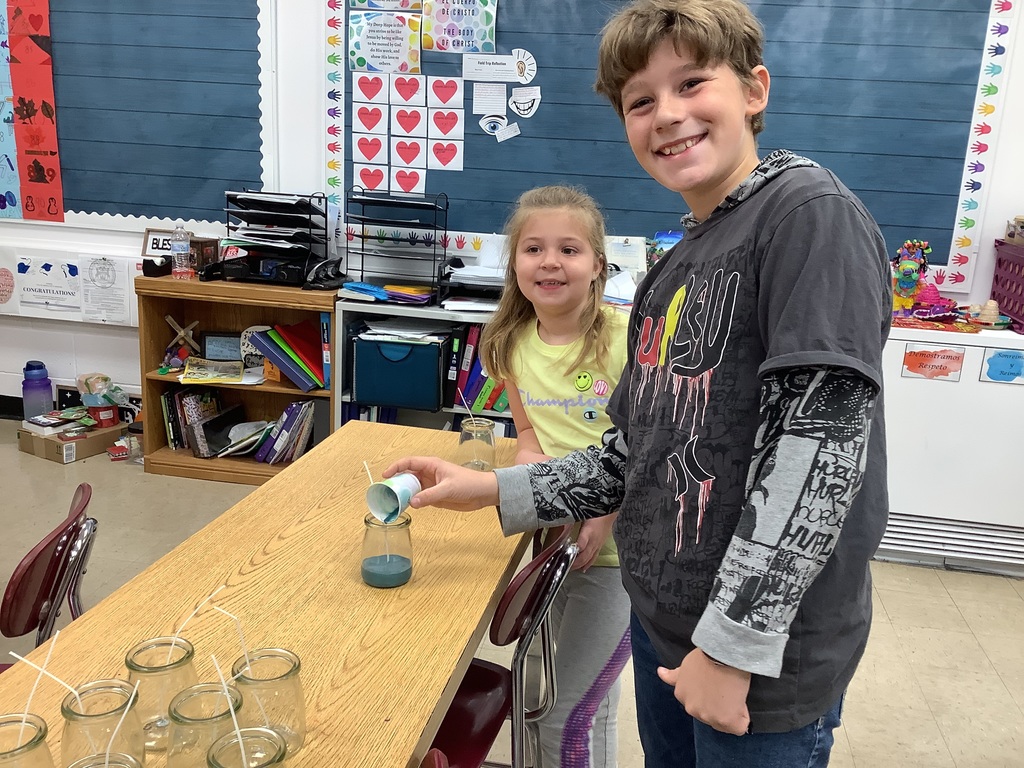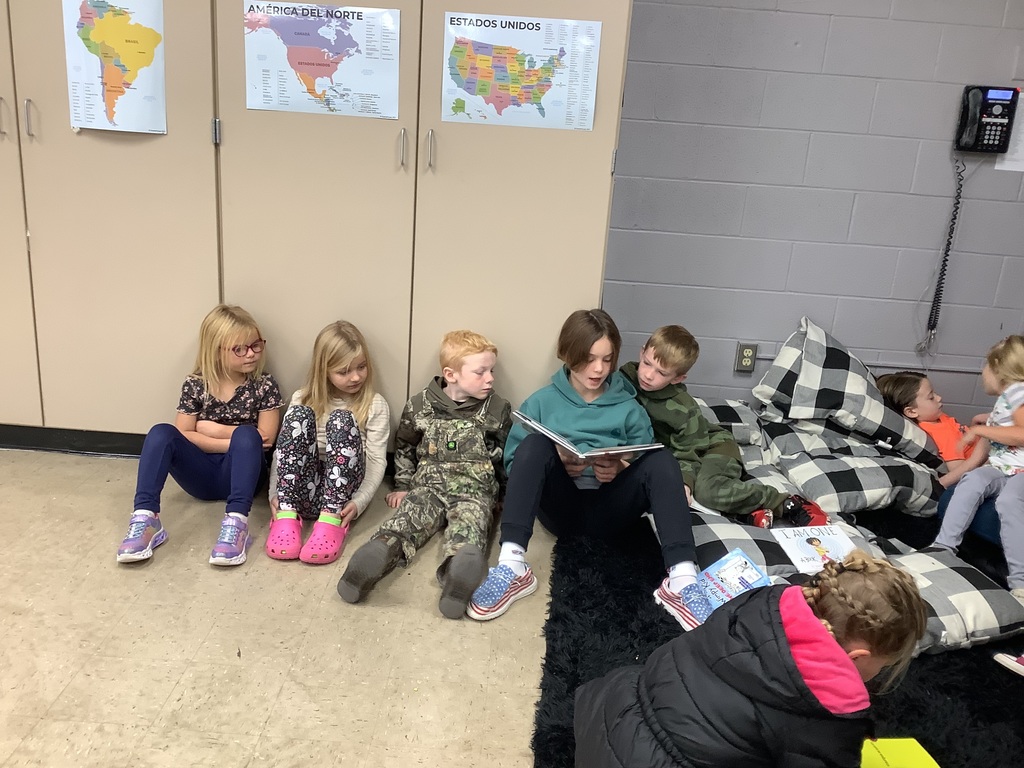 THIS WEEK October 31 - November 4, Fremont Christian School hosts the Literati Book Fair! Come and shop books for all ages, including books in both English and Spanish. See the hours for shopping below, or shop online at:
https://efairs.literati.com/?school=fremont-christian-school-fremont-mi
Book Fair Hours at FCS Decker Library Monday, Tuesday, Thursday: 8:00am - 4:00pm Wednesday - 8:45am - 4:00pm Friday - after the Grandfriend's Day Program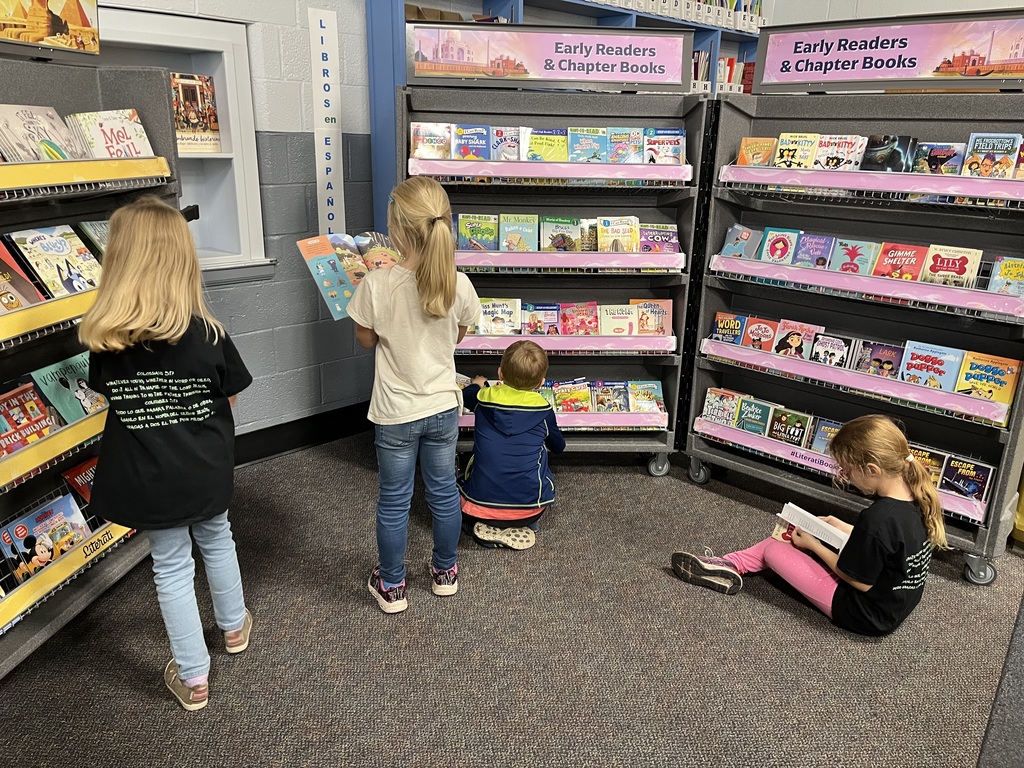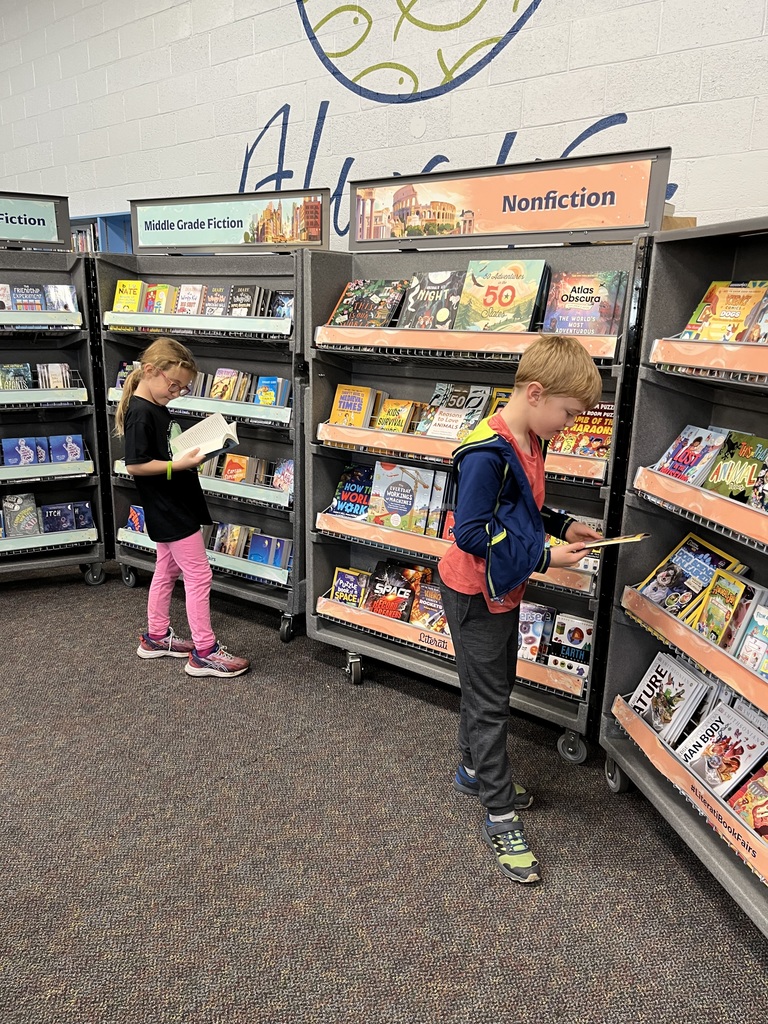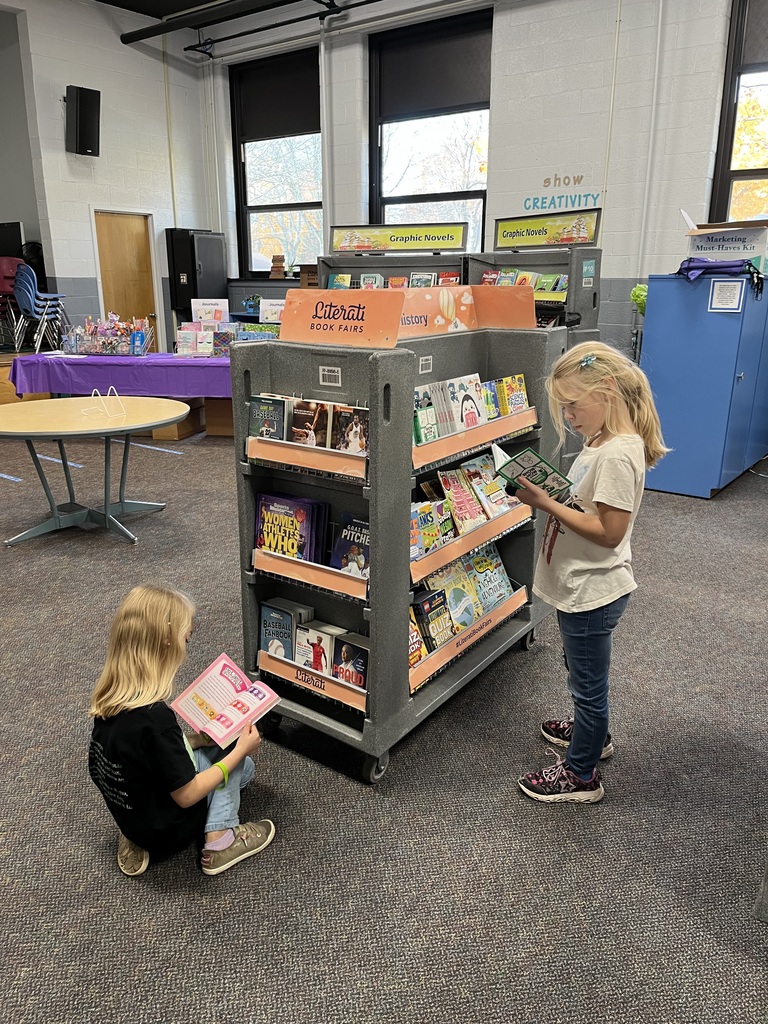 As a part of their social studies unit, the OE Kindergarteners learned how the firefighters are community helpers. They learned about fire safety and the role of a firefighter. The Kindergarteners decided they wanted to serve the firefighters by thanking them with a treat bag. After filling bags, they walked them to the fire station to deliver the thanks. A local firefighter welcomed the Kindergartens by accepting the treats and giving a tour of the fire station. Here's what Mrs. Arcello said about the trip, "He showed us what a firefighter looks like when he is in all of his gear, and he showed us the inside of one of the fire trucks. Then, Mr. Bull got an emergency call. So, just like that, our field trip had to come to an end, and we scooted out of the way as Mr. Bull had to head to an emergency call. The kindergartners were so excited to watch Mr. Bull speed away in one of the fire trucks. What an exciting way for our field trip to end!"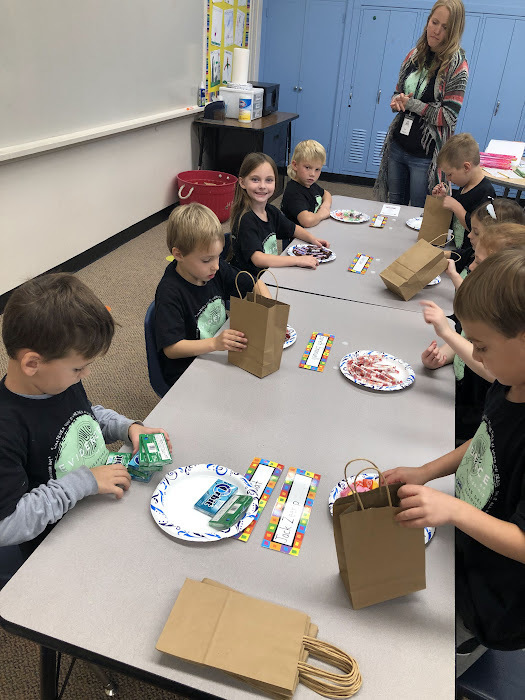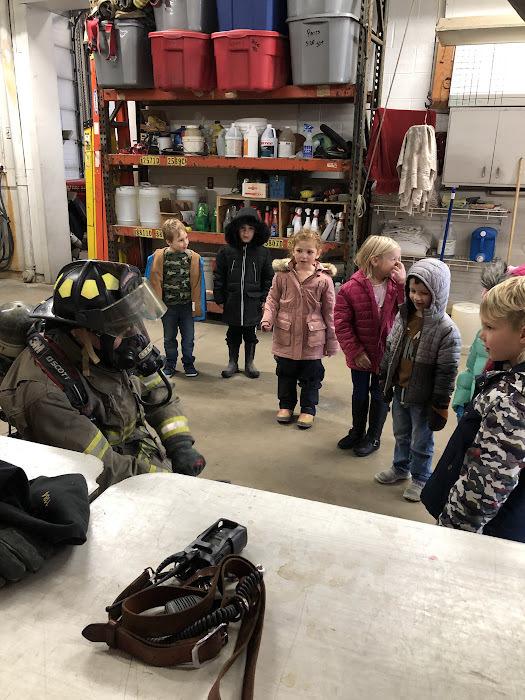 First Grade Spanish Immersion took a deep dive into Noah's Bible story. They went to a nearby football field and measured how long and wide the ark would have been. According to their finding, the ark was 510 feet long and 85 feet wide. They were so impressed by seeing how big the ark was and how our amazing God kept his promise of protecting Noah, his family and the animals in the Ark! What a great God!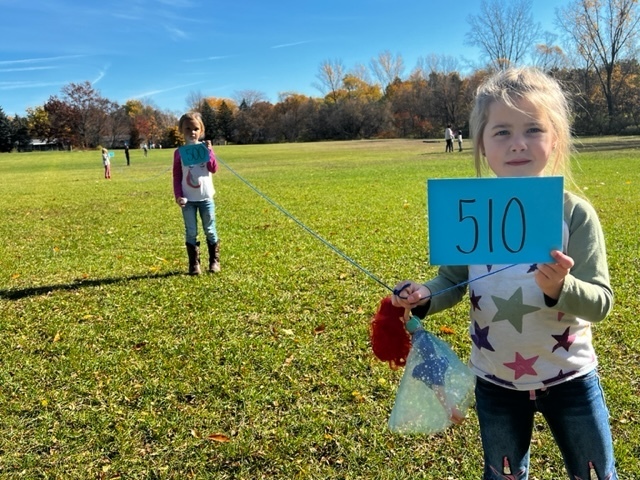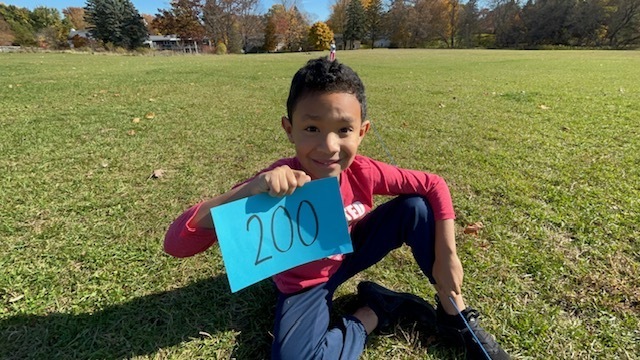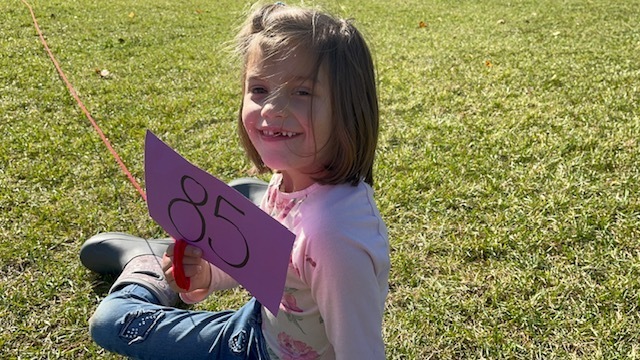 Our Family Groups talked about Respect today. We looked at what the Bible says about respect. We reviewed how we can respect and honor God, along with respecting others at our school, in our family, and in our community. We should respect authority. We can even respect our environment! Our family groups made respect posters, and we are also looking forward to later today when we can eat lunch together.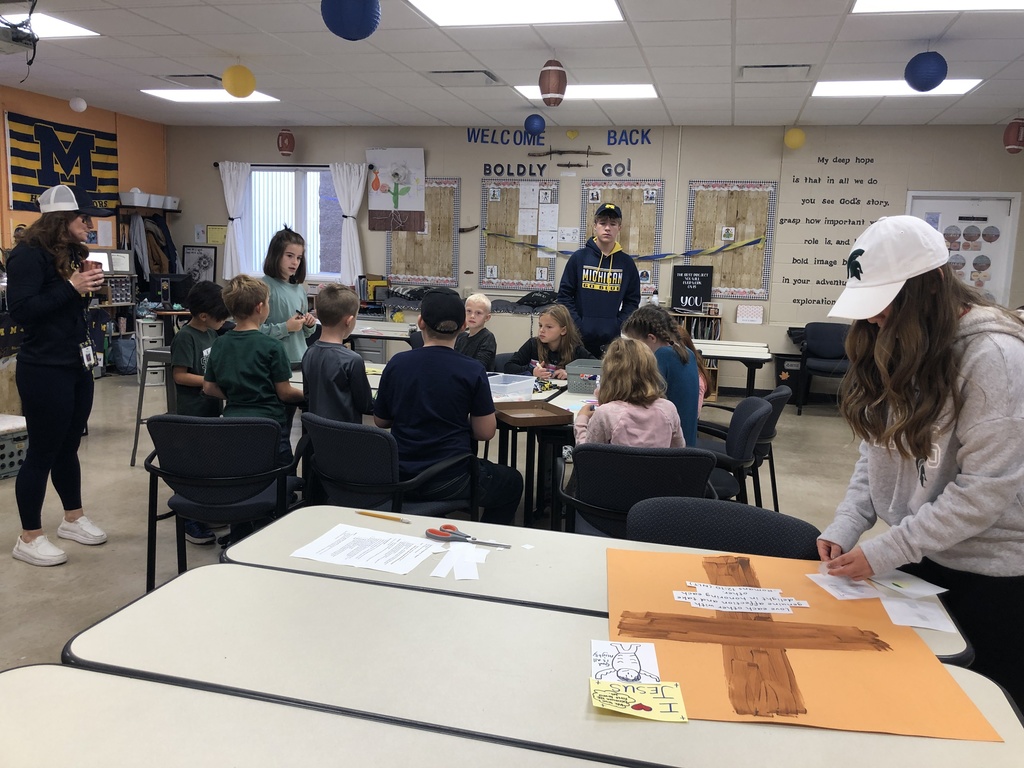 Students Equipped to be Exciting Disciples Day 5: Today we had one more special chapel. We were led in praise by some guest musicians named "No Grave Revival", and Mr. DeHaan shared with us about self-worth: how we are special, chosen, beloved and more to God. Some Middle Schoolers shared a dance about "Who you say I am," and we had a family group circle time talking about lies that try to take away our self-worth, and people who build up our self-worth. It has been a great week, and the Evidence of the Spirit was seen in many ways this week, especially in how all the different pieces came together in so many meaningful ways.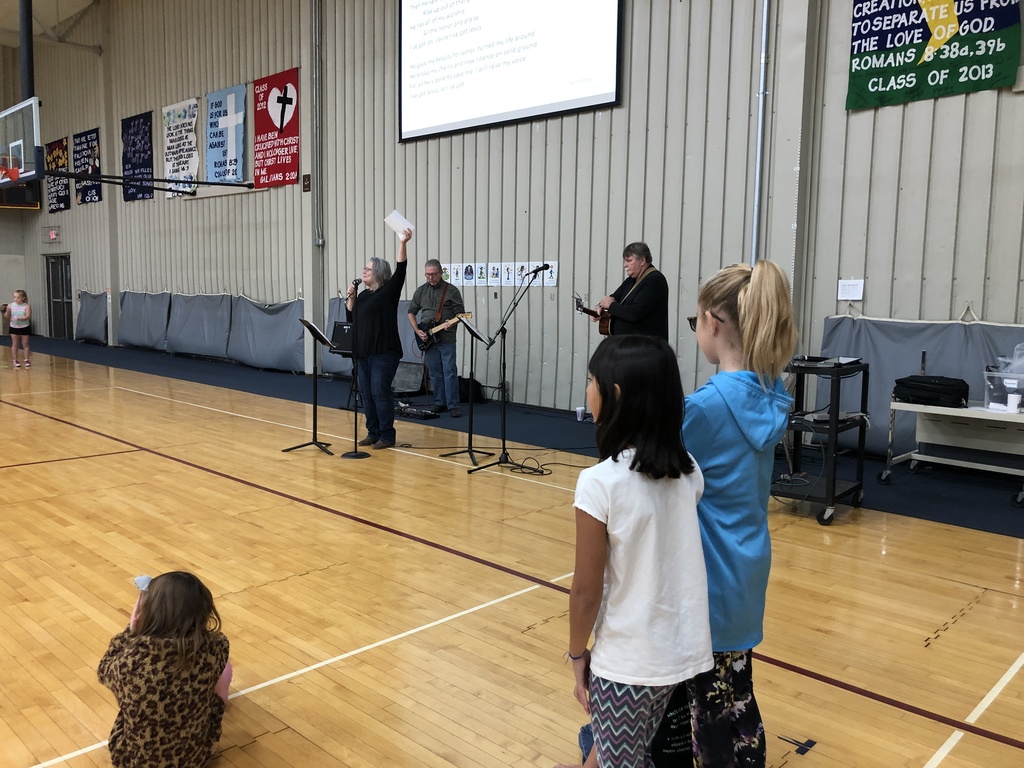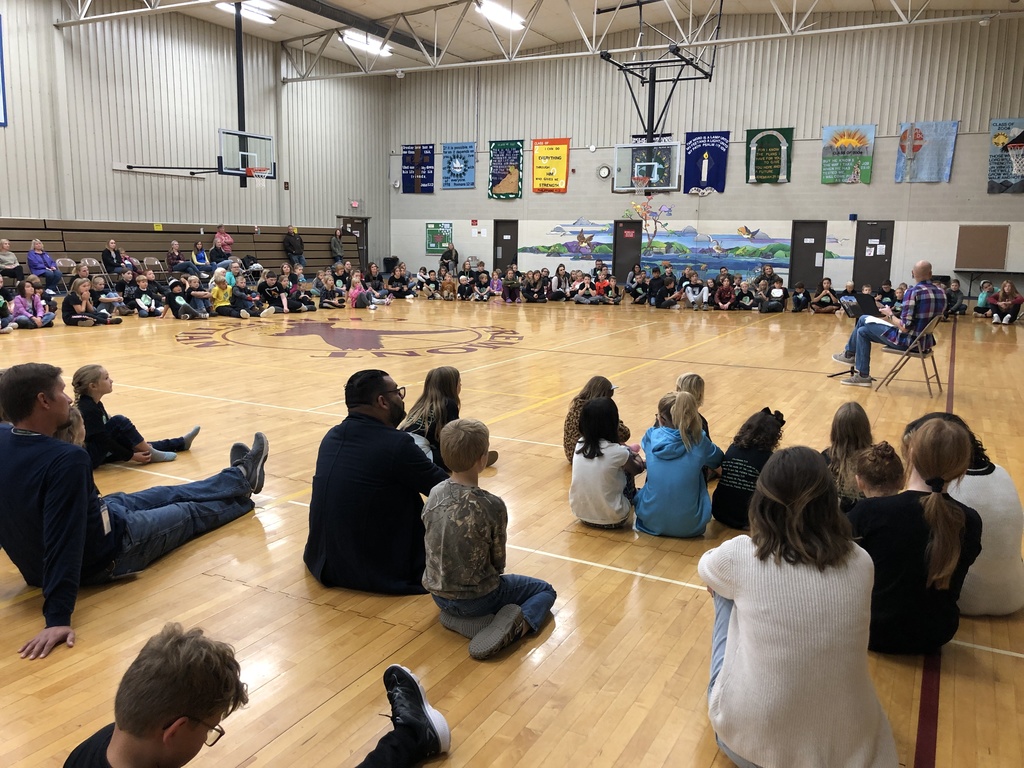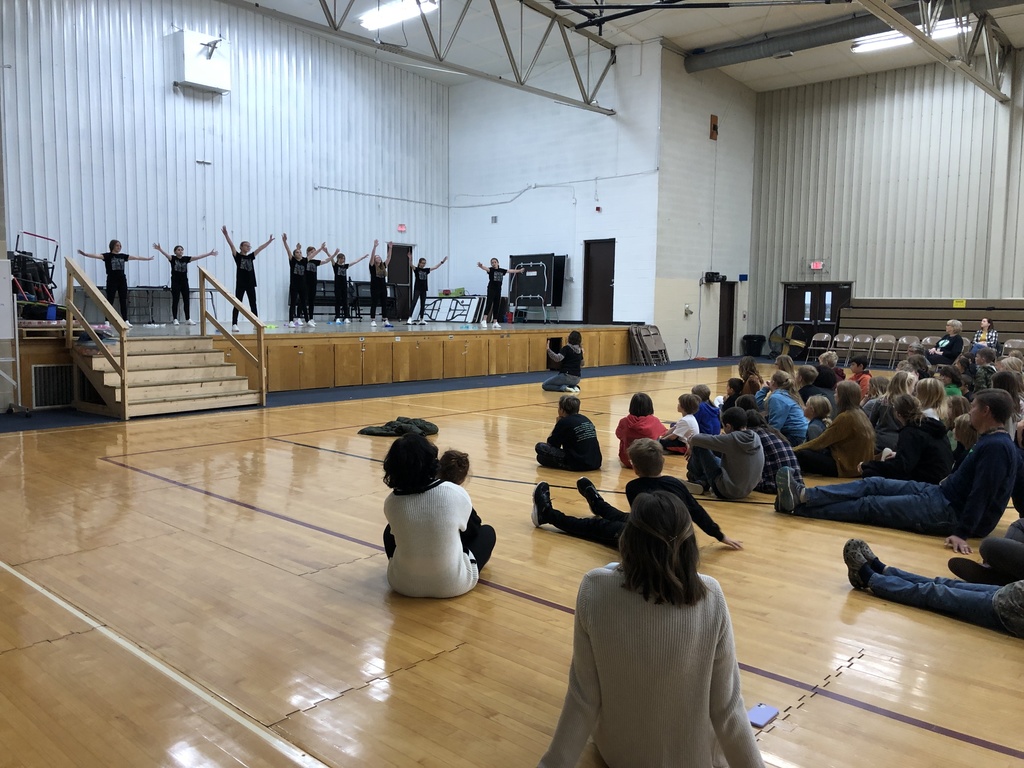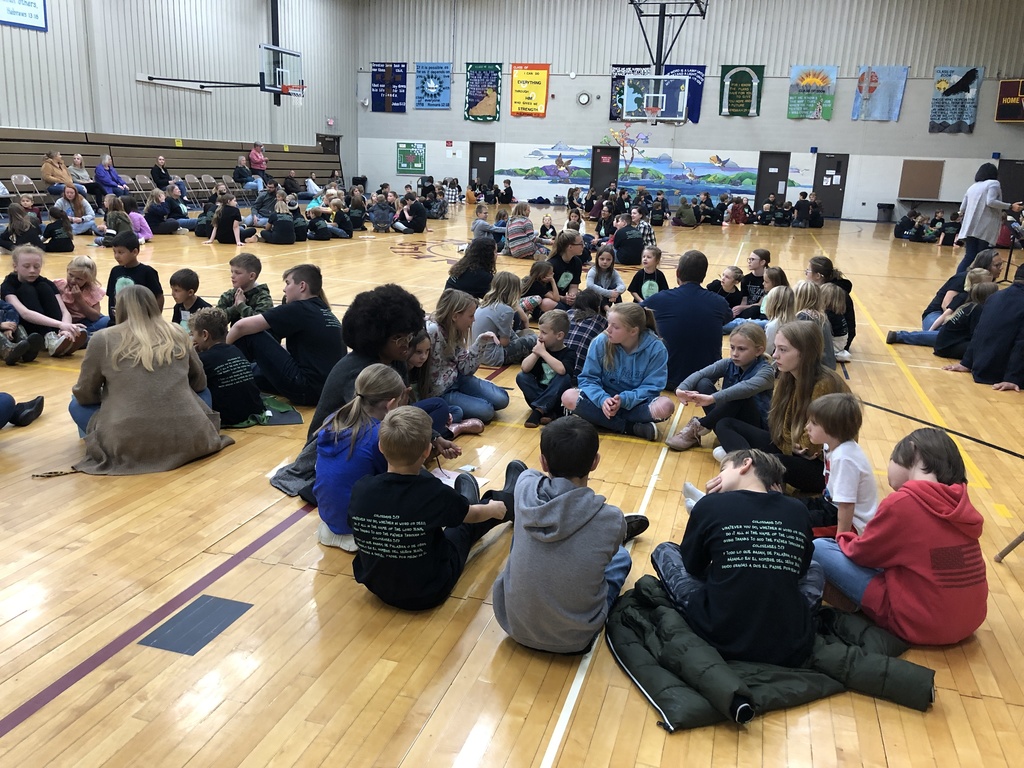 Students Equipped to be Excited Disciples Day 4: How wonderful to hear two more staff members share their stories, and to see the evidence of God at work! Mrs. Bridges shared how God worked in her life growing up, and how she is learning to be BOLD for the Lord. Mrs. Bull talked about how God prepared her to serve in praising God in learning to play the bass guitar. We worshipped in song this morning with some of the members of the Harvest Fremont Worship team - thanks to Pastor Aaron and Kristie for coming today! Many of our students led our praise time with motions today. It was so awesome to hear and see the theme of "Evidence" of how God is working in us and in his people!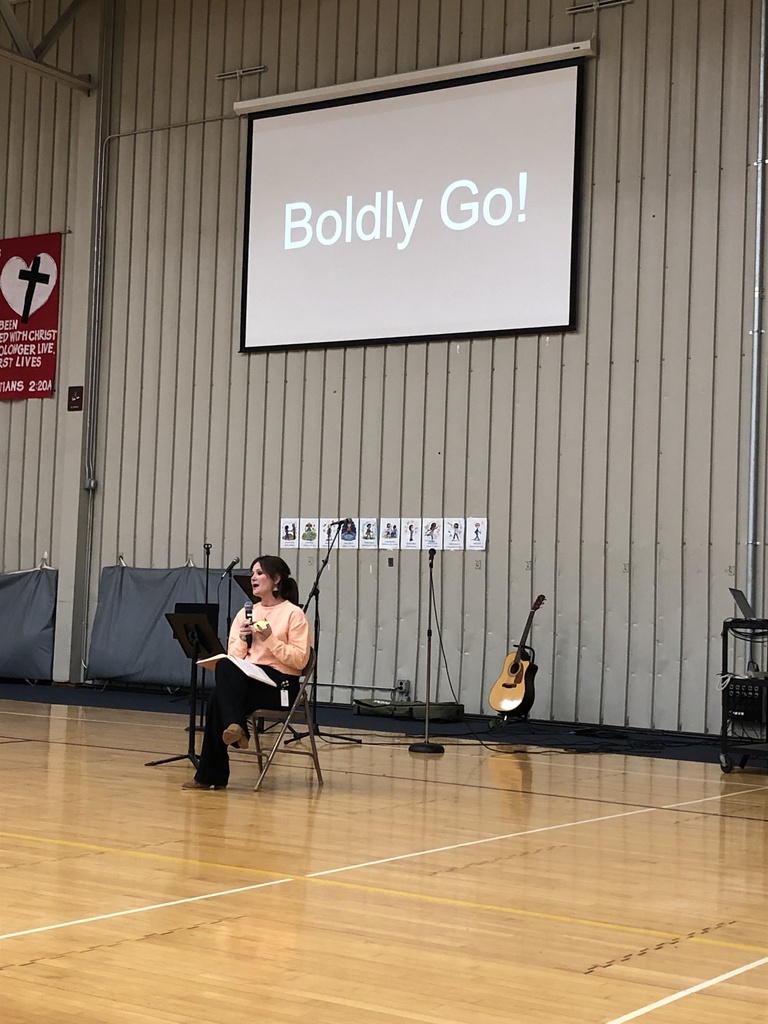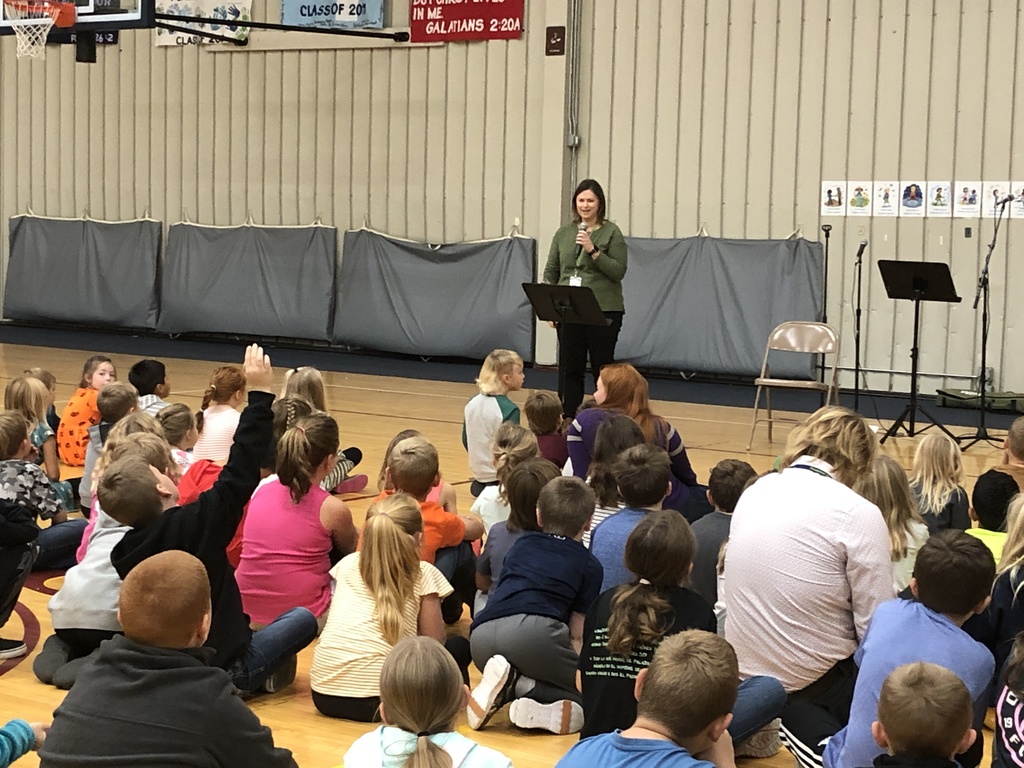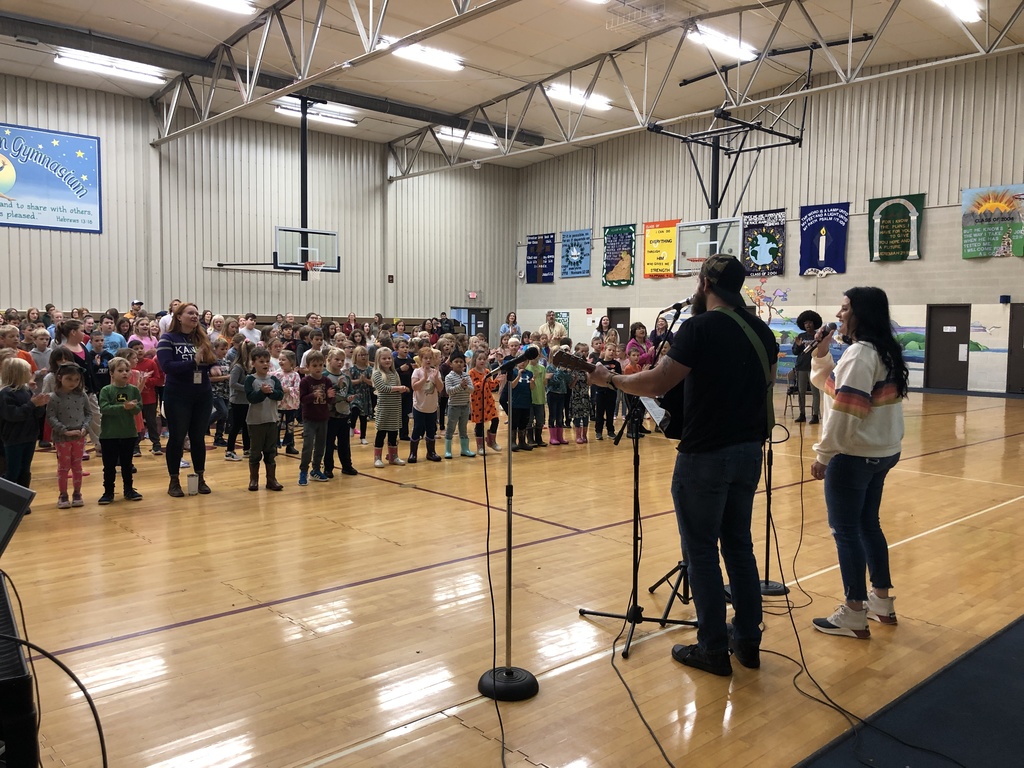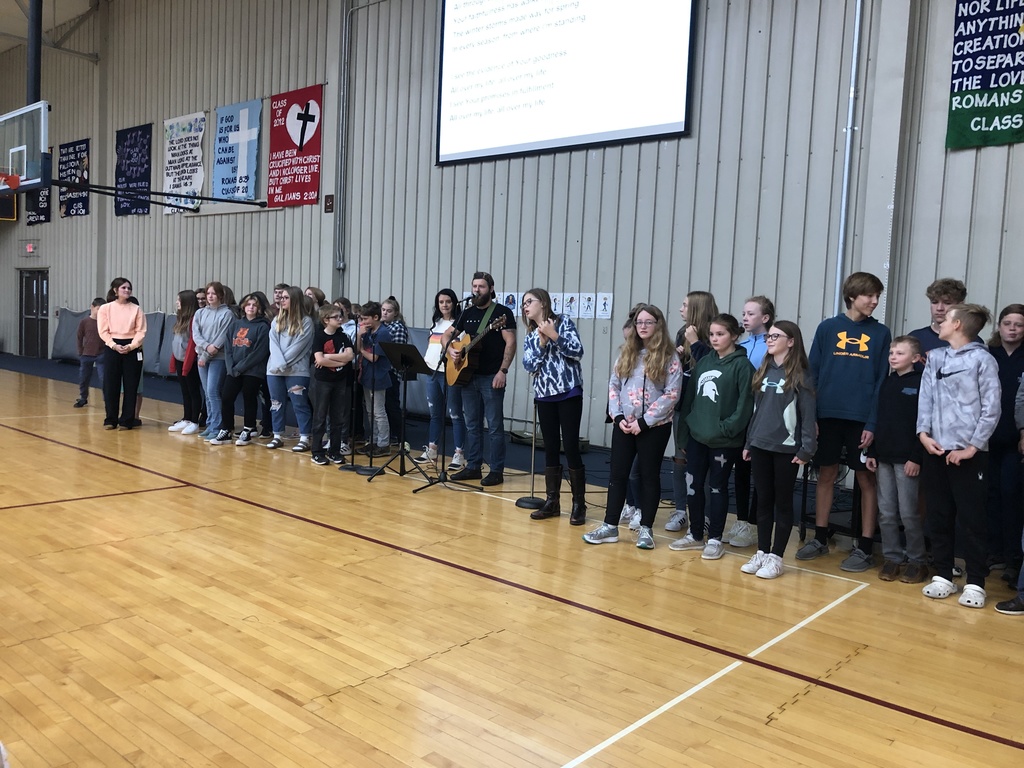 Students Equipped to be Excited Disciples Day 3: Today Mr. Donkersloot shared with us about love. We must love God above all, and our neighbors as ourselves. But what about loving those that are hard to love? In our family group circle time today, we talked about times when it is easy to love, and times when it is hard to love. Parents and adults joined in on our circle meetings. We also worshipped together in song with some of our Resonate moms. It is truly inspiring to hear the student's voices raise up to sing "I am a child of God!" Thursday and Friday's SEED week chapel starts at 8:10. We'd love to have you join us!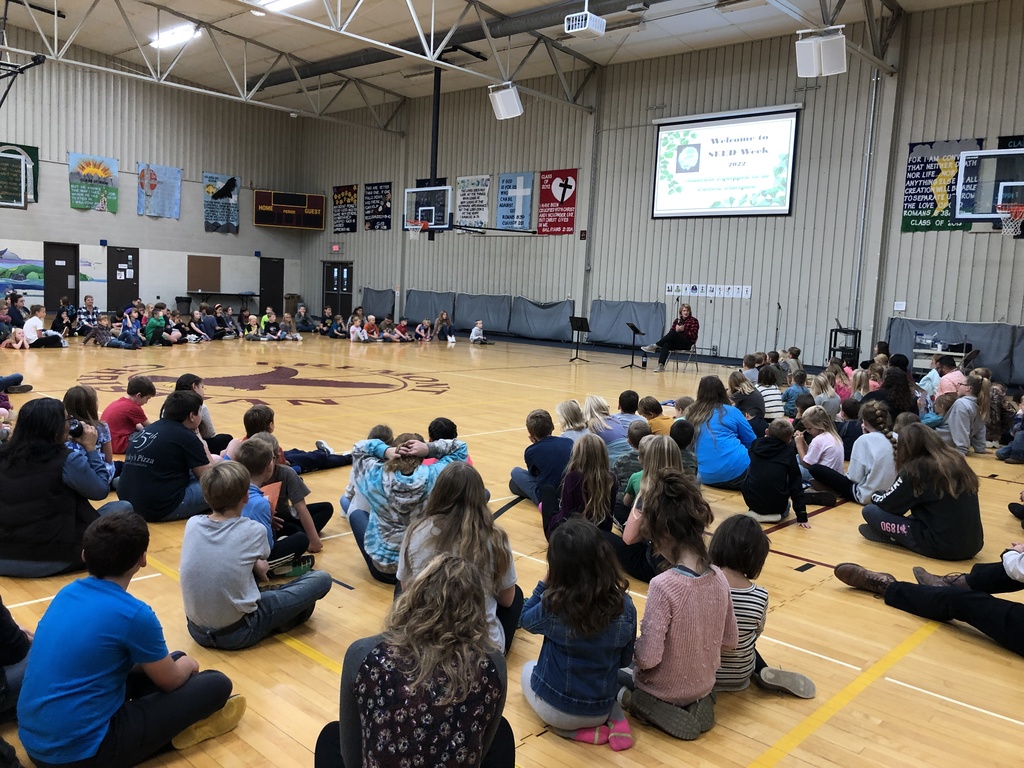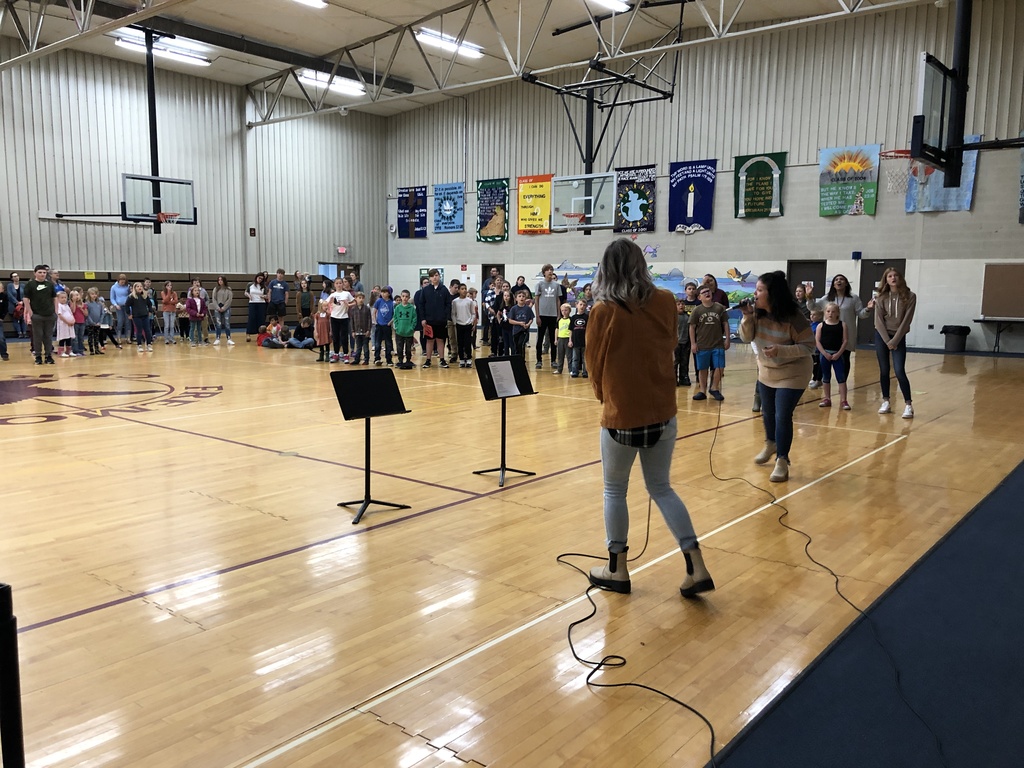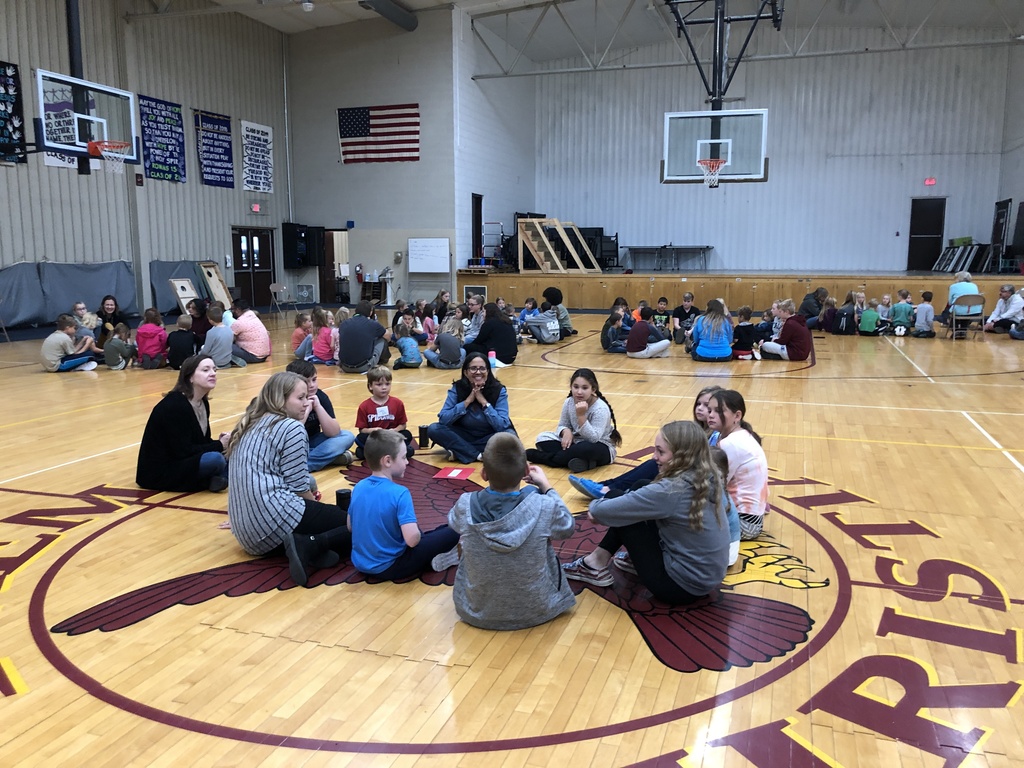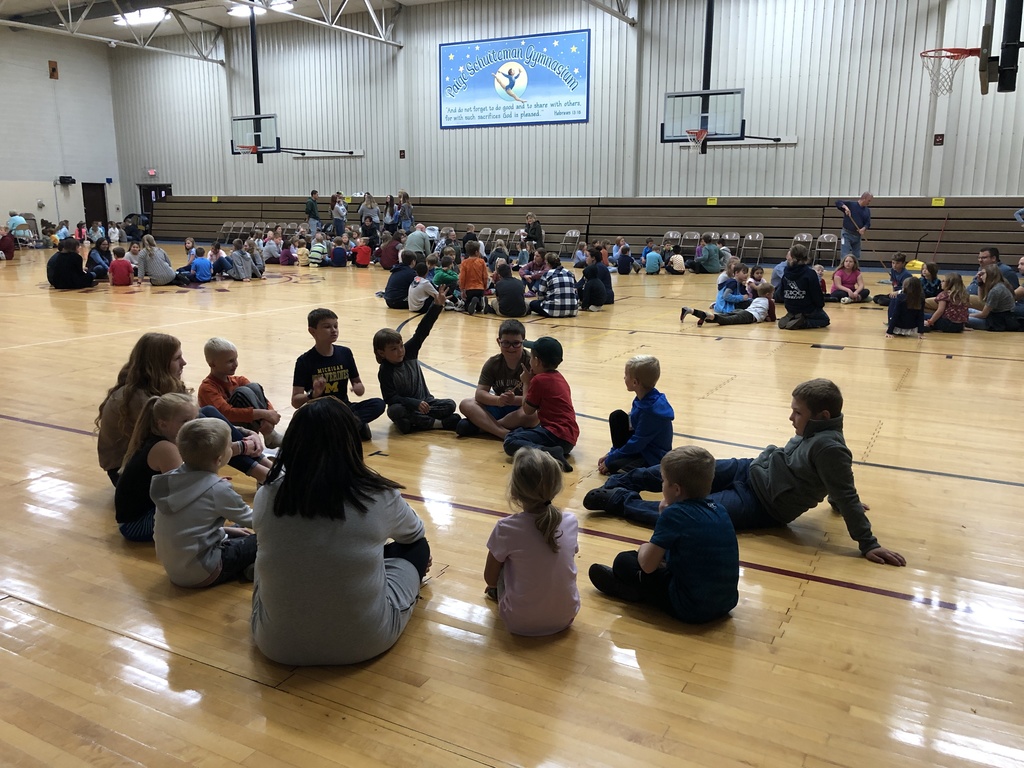 Students Equipped to be Excited Disciples Day 2: We were again able to hear a faith story from another one of our staff members, Maestra Dena. She shared about patience, and she told us about some hard things that her husband and she went through, but how God was there and He was enough (Jehovah Jireh – the God who provides). We were also led in motions in our theme song, Evidence, by some of our middle schoolers, and it was theme shirt day! We are looking forward to more staff faith stories, and more local praise leaders leading us in worship over the next few days. Come join us: Wednesday is late start day, and SEED Week chapel starts at 9:00 in our FCS gym!