Hello FCS Families, The elementary Outdoor Education students are selling tomato plants they grew this year as a fundraiser for improvements on our hoop house. A flyer came home today with your child, or see the one attached. If you are interested in purchasing, either fill out the form on the flyer and return to school, or let the office know. Each plant is $3.00. Tomato plant pick-up is this Friday, May 28. Thank you for your support!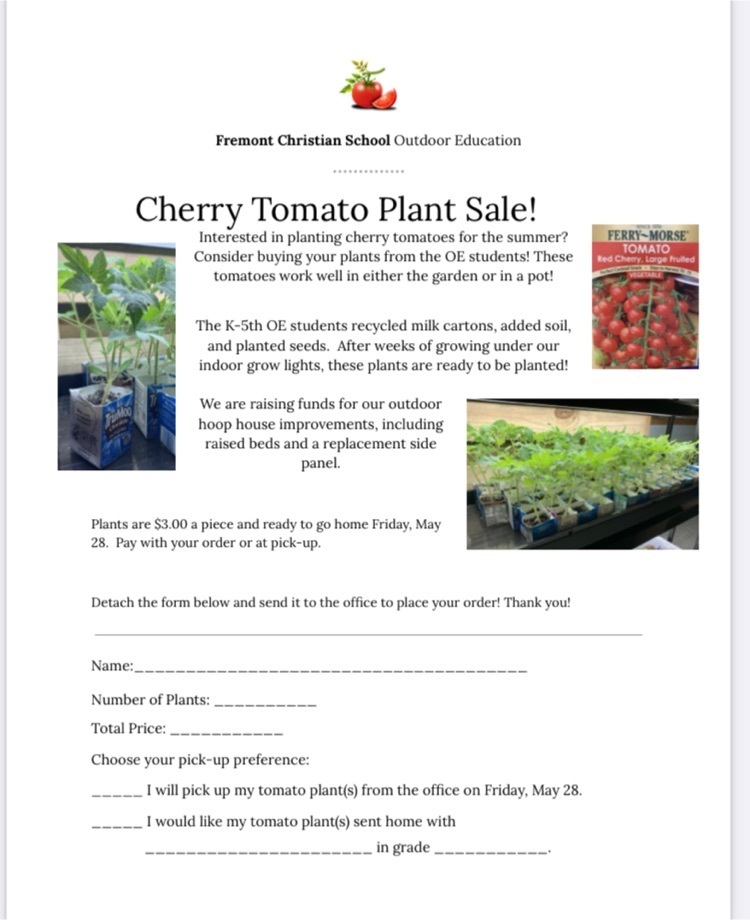 When you are studying about Fire Fighters in Preschool you just have to walk downtown and take a tour through the fire department!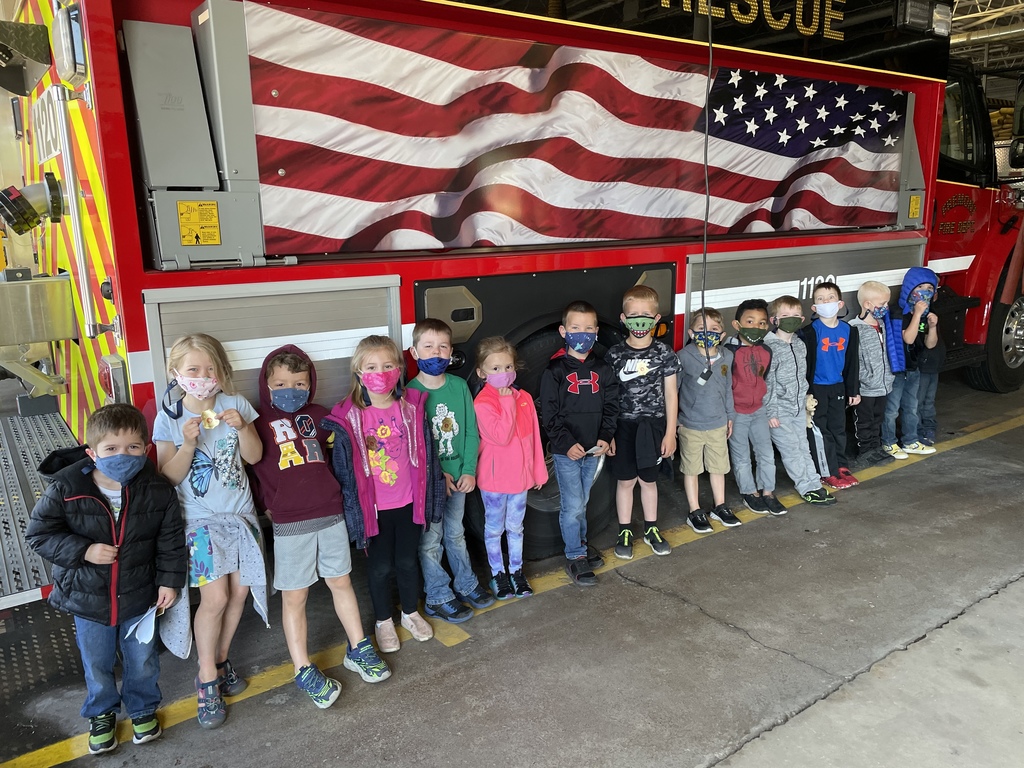 Thank you from the bottoms of our hearts!
Creation Beauty Sculptures were made last week by our Family Groups. They were made around a theme word, like flowers, animals, rainbows, sunshine, water, and more! We claimed a Bible verse for each sculpture. We had a great time sharing ideas, working together, and celebrating God's creation and beauty during our time together!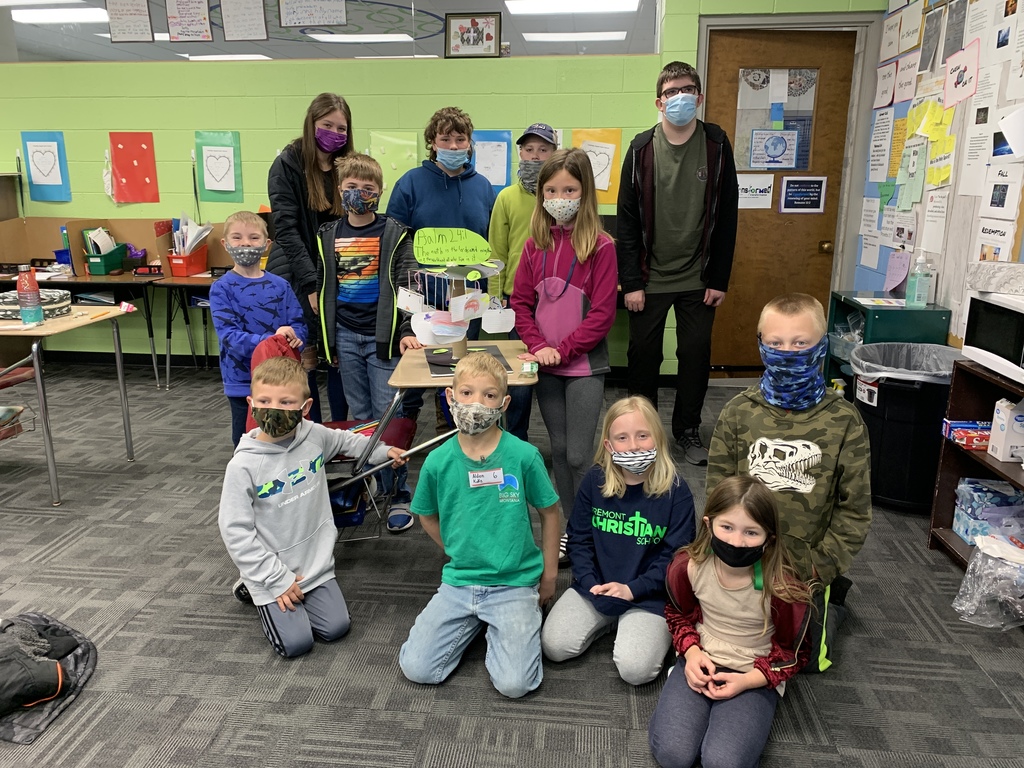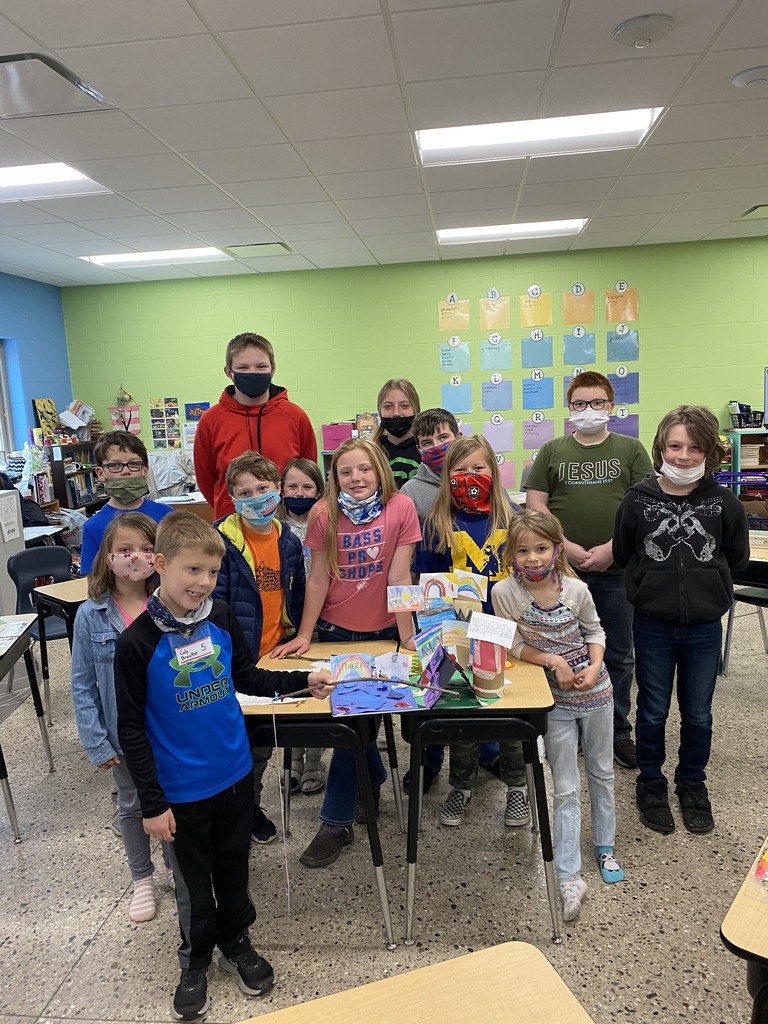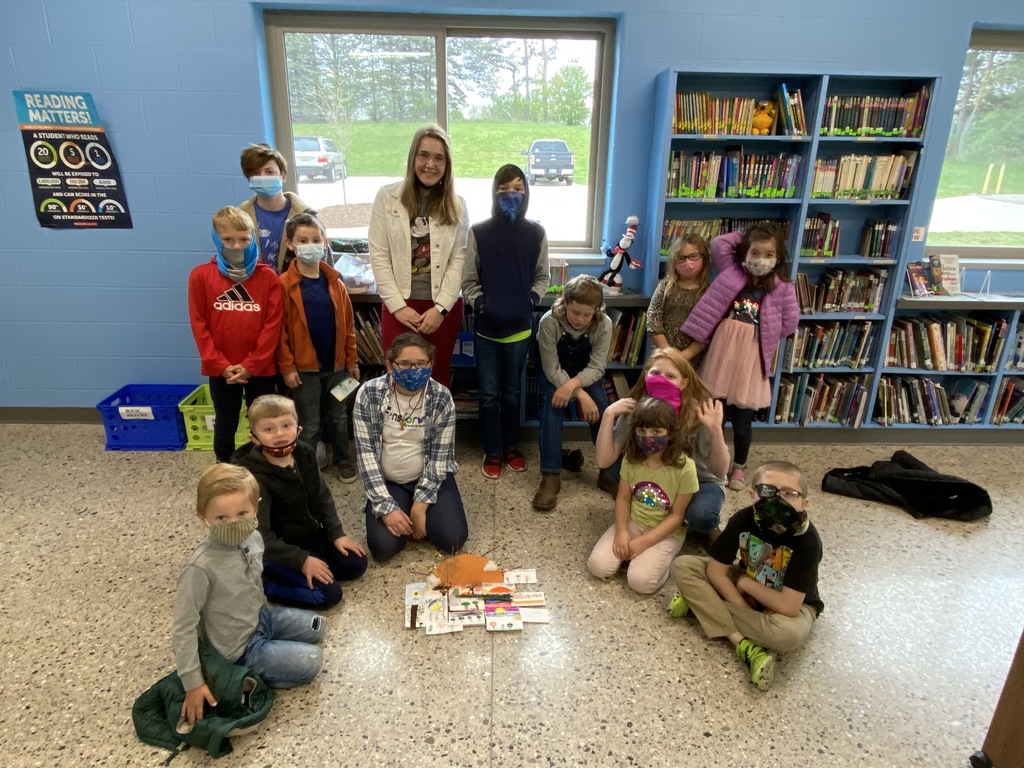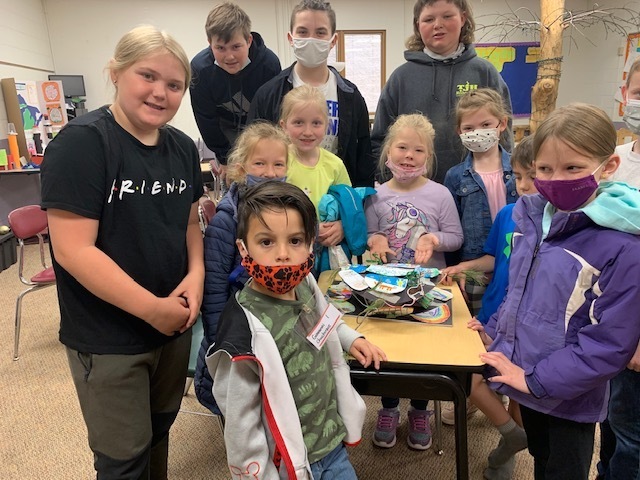 Summer sports camps!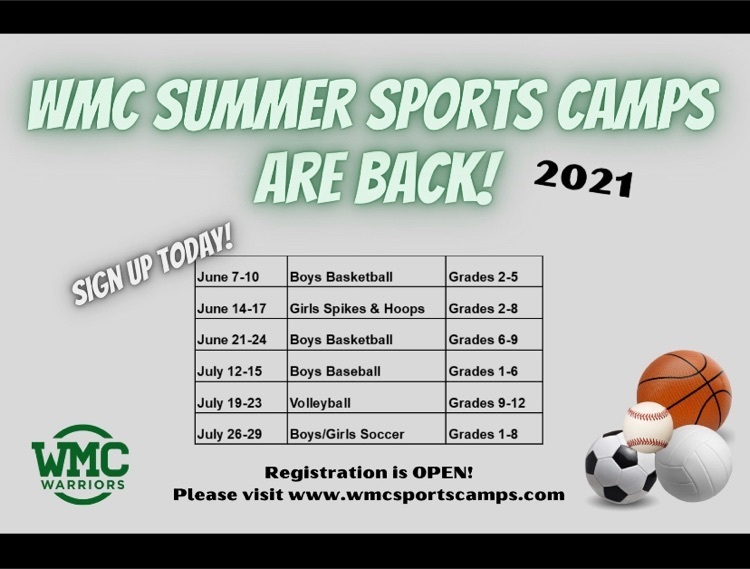 It's Carnival Day! We are so excited to see you all tonight at FCS! Here is our event schedule and activities for the evening!

On this National Day of Prayer, please join us in lifting up our school and community in prayer. We thank the Lord for his continued blessings on Fremont Christian. Even though this past year has been full of challenges, his faithfulness has been evident all along. May we continue to work on shining God's light in the dark corners of this world.
Beauty Creators/Creation Enjoyers Day 7: 6th graders, spending some time at Camp Henry, experienced beauty and creation by making butter, working on stitching skills, and being involved in a wood stacking competition!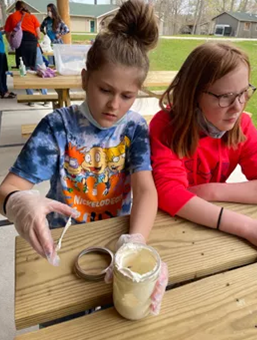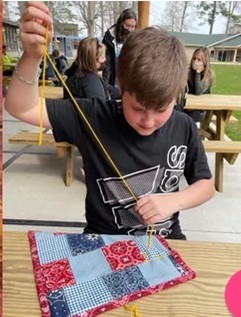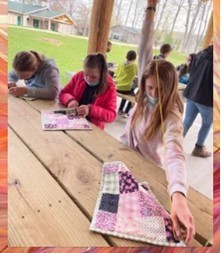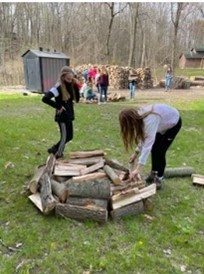 Beauty Creators/Creation Enjoyers Day 6: The 6th grader were writing acrostics of God's creation. SPRING: Sunshine, Planting flower, Rivers and mountains, Interesting animals, Great places to see!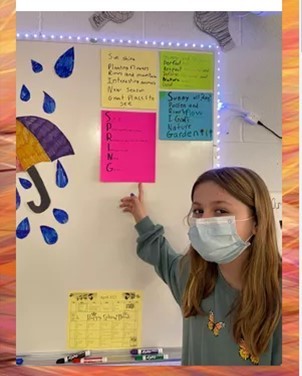 Beauty Creators/Creation Enjoyers Day 5: The 1st grade SI made their own paper. They reused old magazines to make their own paper. They also wrote encouraging Bible verses in them to give away to people in the community.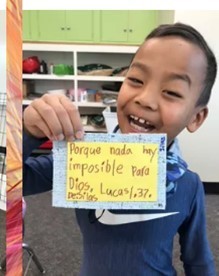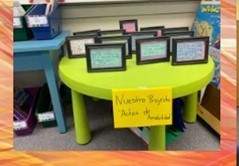 Reminder: Coin Wars start tomorrow FCS!!!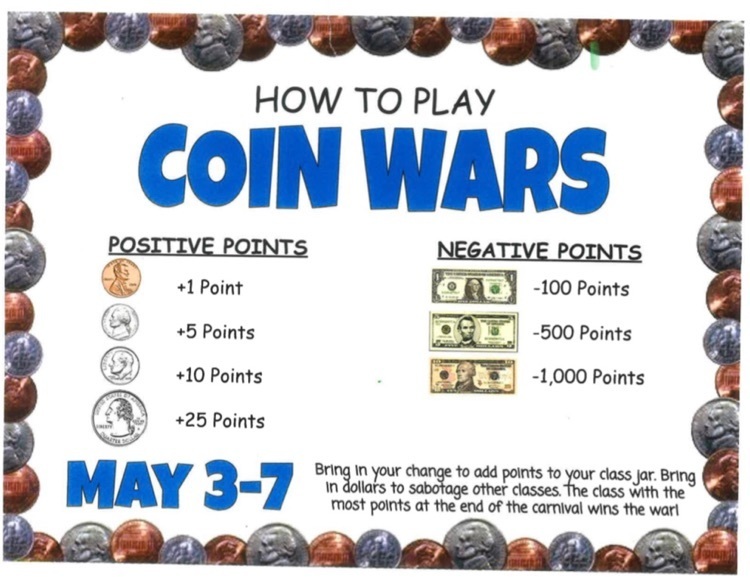 Beauty Creators/Creation Enjoyers Day 4: Kindergarten students picking up trash in the tree line, while the 7th graders have planted and are caring for flower seeds that will eventually be transplanted into our outdoor learning area. They have also planted and are caring for bean seeds.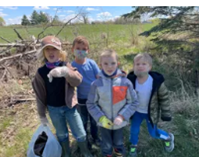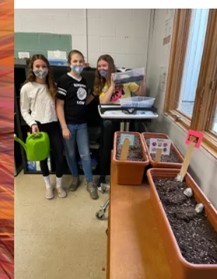 Beauty Creators/Creation Enjoyers Day 3: The 7th grade boys, with help from Mr. Bridges, built a bench for our outdoor learning area, where they will observe and enjoy much of God's creation!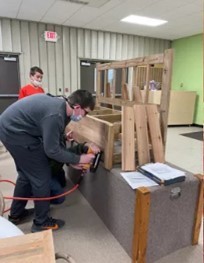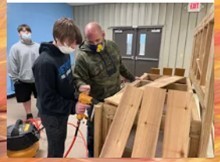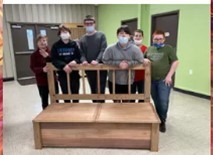 Beauty Creator/Creation Enjoyers Day 2: 2nd grade and 7th grade buddies made spring chalk art, piggy-backing off from both classes learning the parable of scattering of the seed from Mark.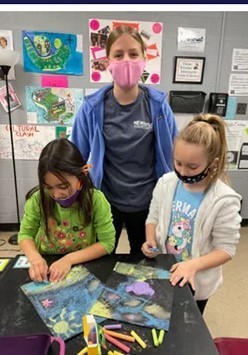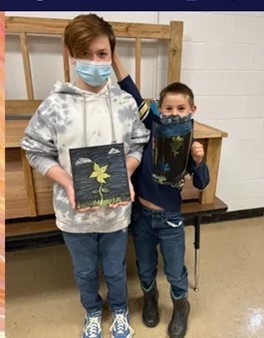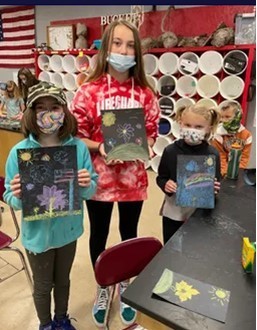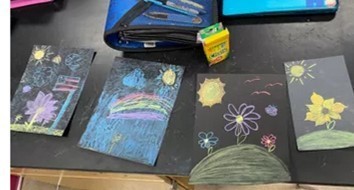 Beauty Creators/Creation Enjoyers Day 1. The 7th and 8th graders were learning about Parables as they made real-life creative models of the parable of scattering of the seed from Mark.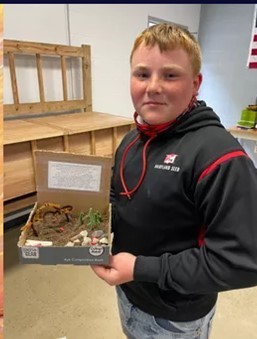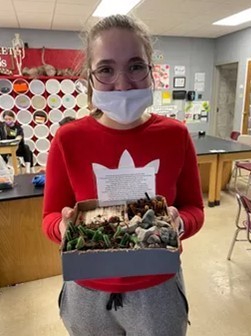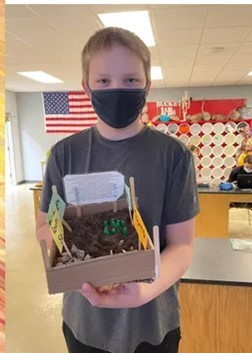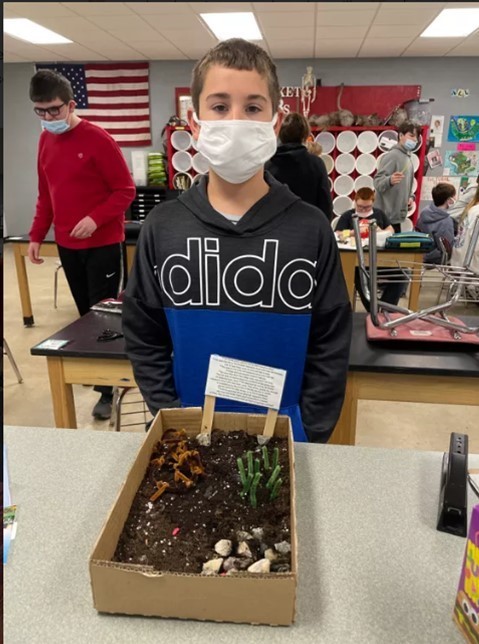 Beauty Creators/Creation Enjoyers Theme. Our Spiritual theme the last few weeks has been Beauty Creators/Creation Enjoyers. We are celebrating God's beautiful handiwork and giving testimony to the presence of God in creation, as well as creating beauty that praises God and enriches our world. We have been sharing some of our beauty and creation on a digital share wall. Over the next few days we will share some of the beauty and creation pictures with you! Feel free to take some pictures of beauty and creation in your sphere of influence and share them in the comments below!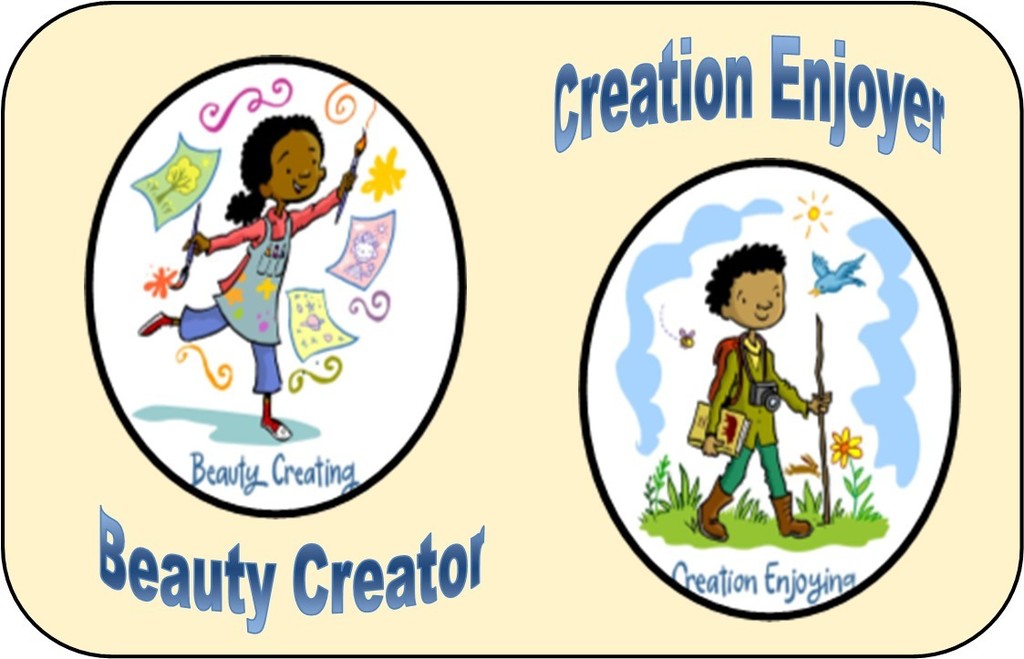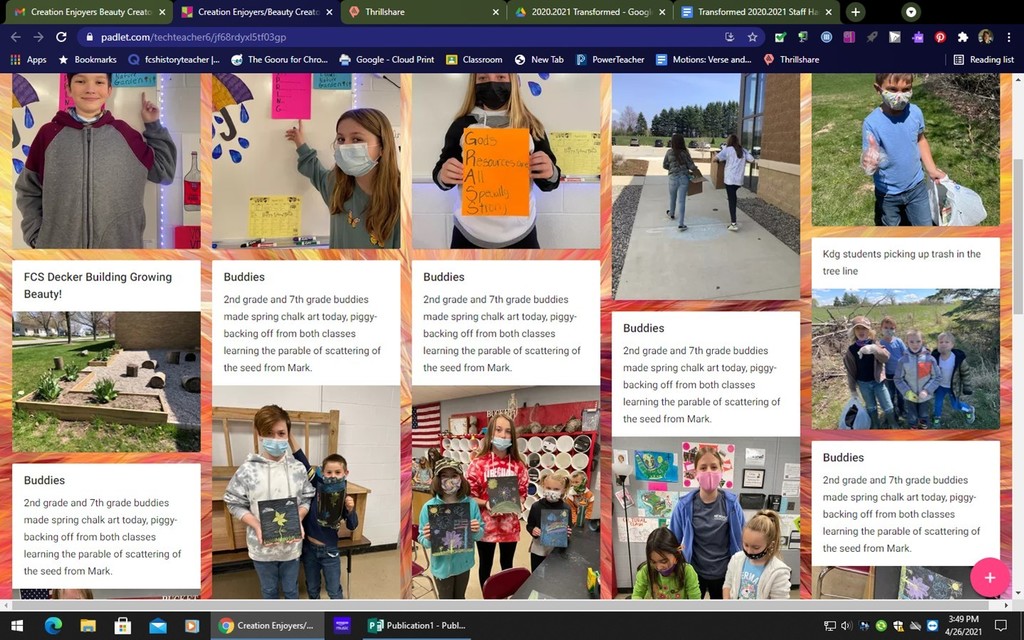 During the second quarter FALCON exploratory class each of the middle school students had the challenge of creating a piece of art in three class periods with the base size of a postcard. They could access all the junk (treasures) in the art room like beads, wood, discs, game pieces, cardboard, stained glass scraps, tubes and much more to make their distinct pieces. After the pieces were completed the Kindergarten through Fifth Grade students had the opportunity to vote for their favorite. The Official Winner of the Postcard Challenge is eighth grader Ryan Dunning who used stained class to make a mini American flag. Well done middle school students. Your creativity is amazing.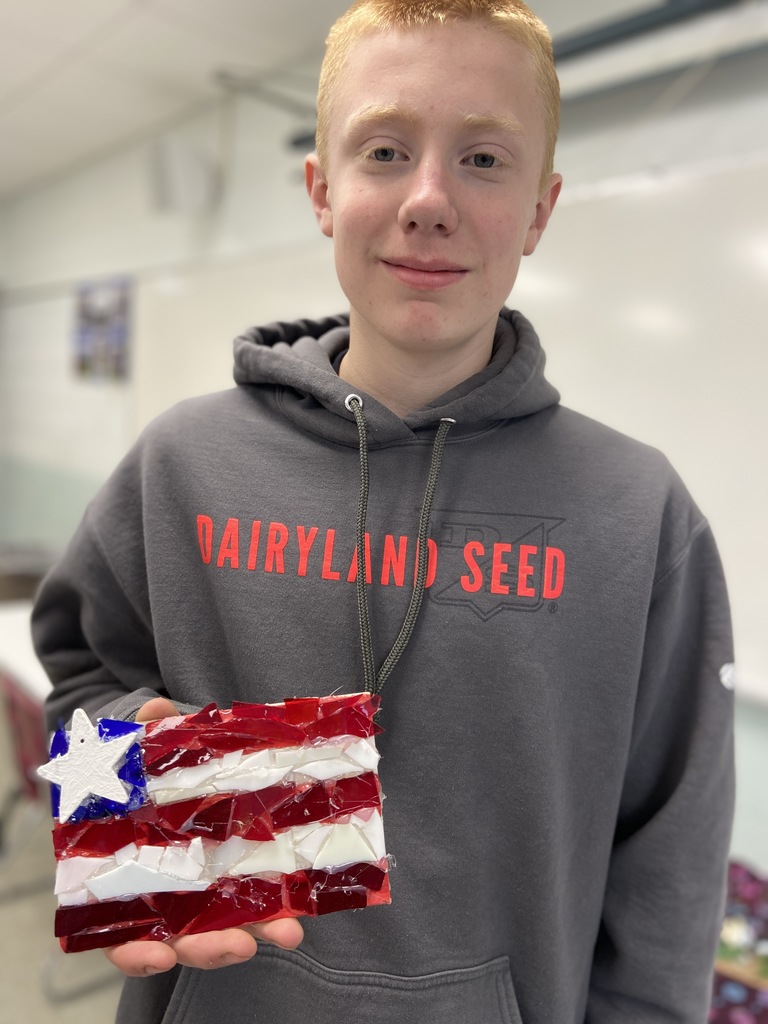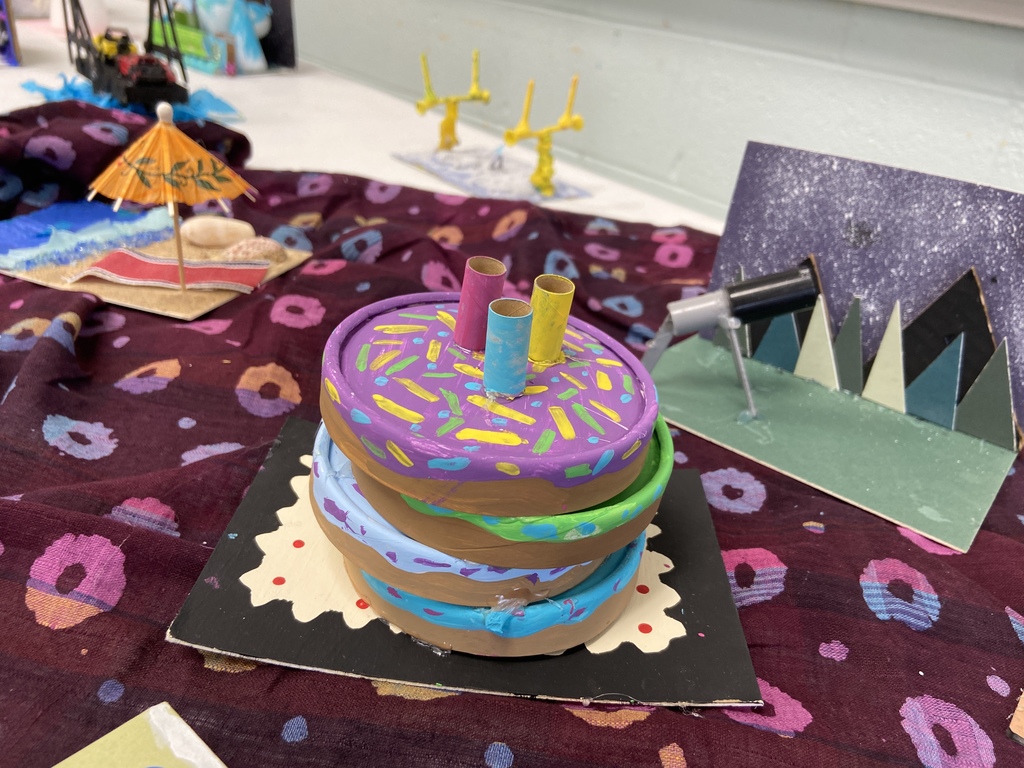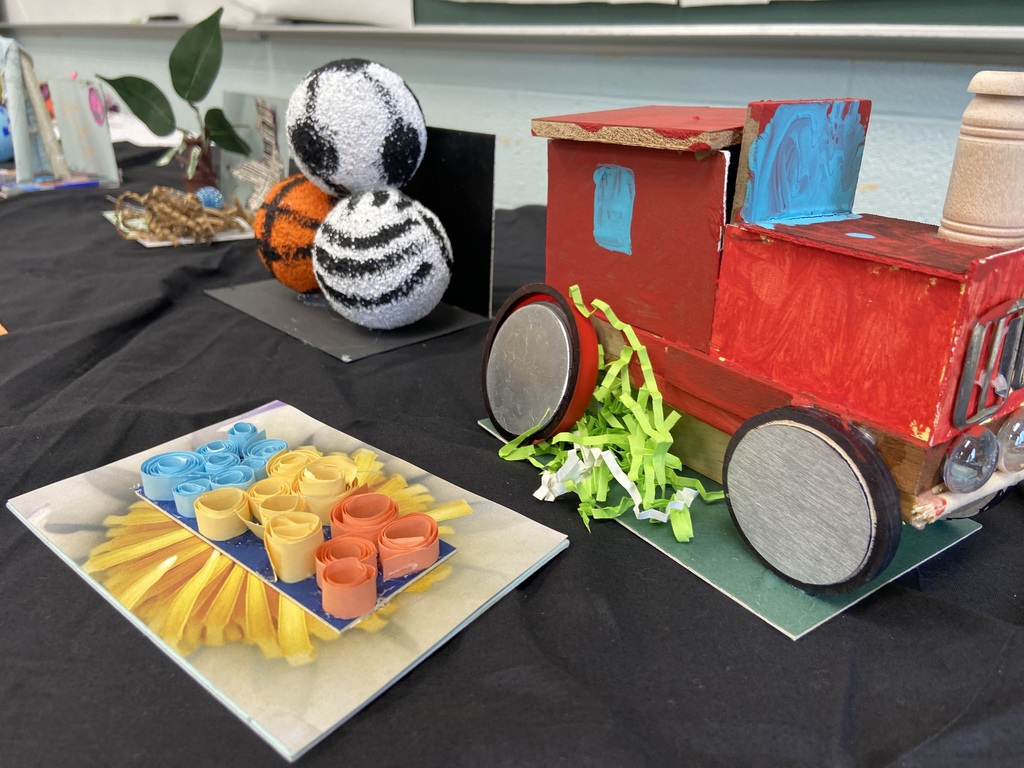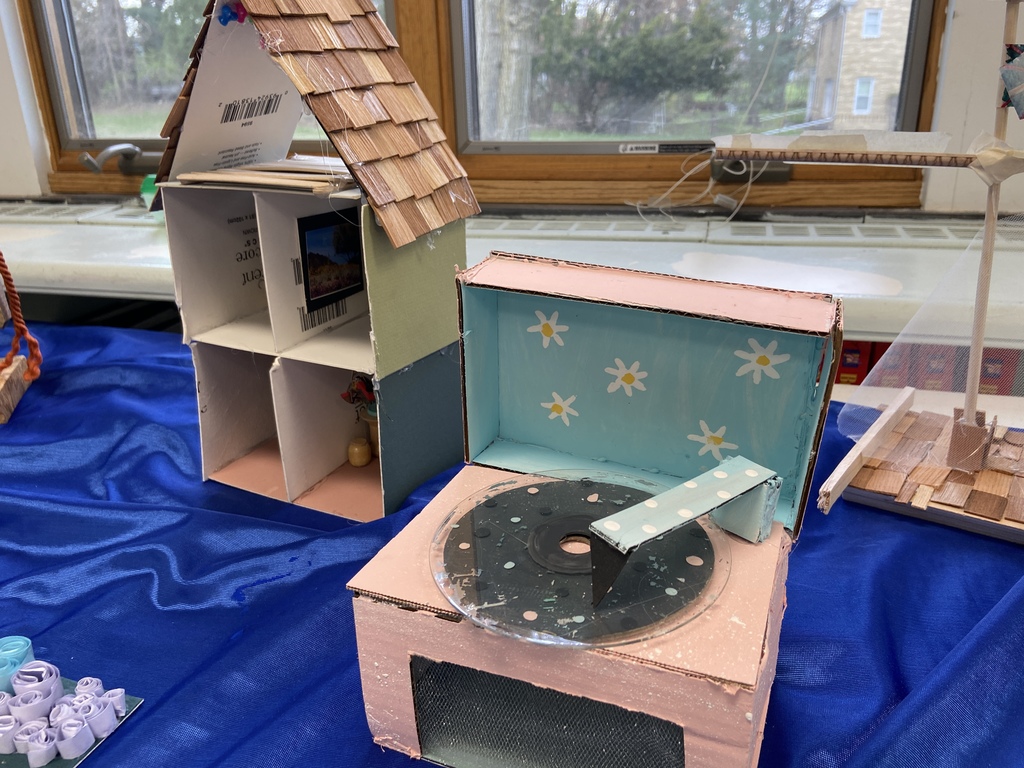 If you've ever walked into our office or called the school, you've most likely been greeted by this amazing woman! Today is Administrative Assistant Day and we at FCS want to let Nancy know how much we love and appreciate her. She is the go to person for staff, students and families! I quite frequently find myself saying "let me check with Nancy". Nancy, thank you for all you do for Fremont Christian. You shine God's light to everyone around you! So if you see or talk to Nancy today, please let her know how much she is loved!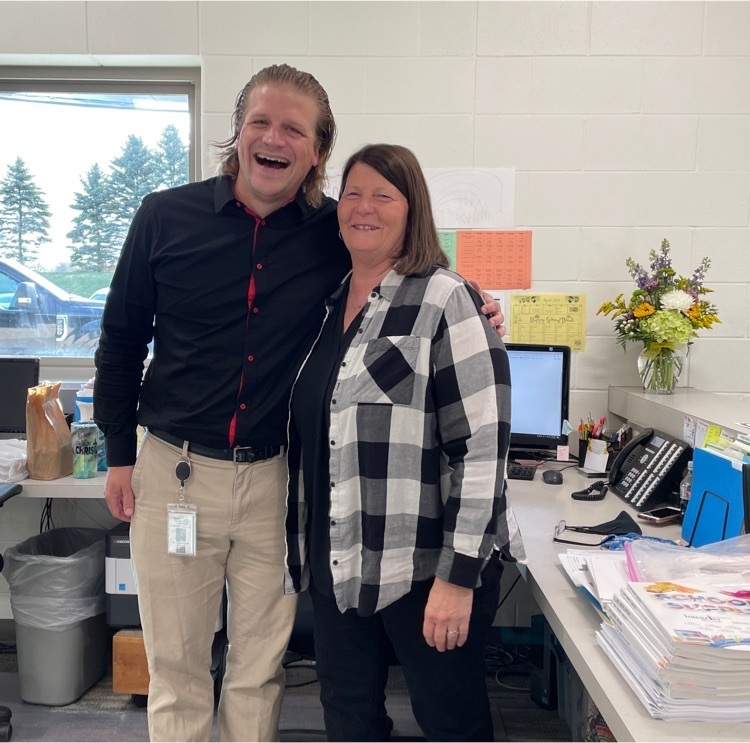 We welcomed Bethani King, aunt of Mossen and Cheyenne, at chapel this morning, to share with us about her non-profit organization "On the Ground International." She told us how her organization and volunteers help refugees heading from Venezuela to Columbia in South America. They are the hands and feet of Christ by providing food and nightly shelter for the walking refugees, helping with medical clinics, evening children programs, a medical aid tent, and mobile food delivery for the refugees. How exciting to hear of an organization that was formed in response to a need to share relief, hope, and love. To learn more of this relief organization, go to
https://www.youtube.com/watch?v=Td32xv0A5s8
on YouTube, and their website at
www.onthegroundnow.org
.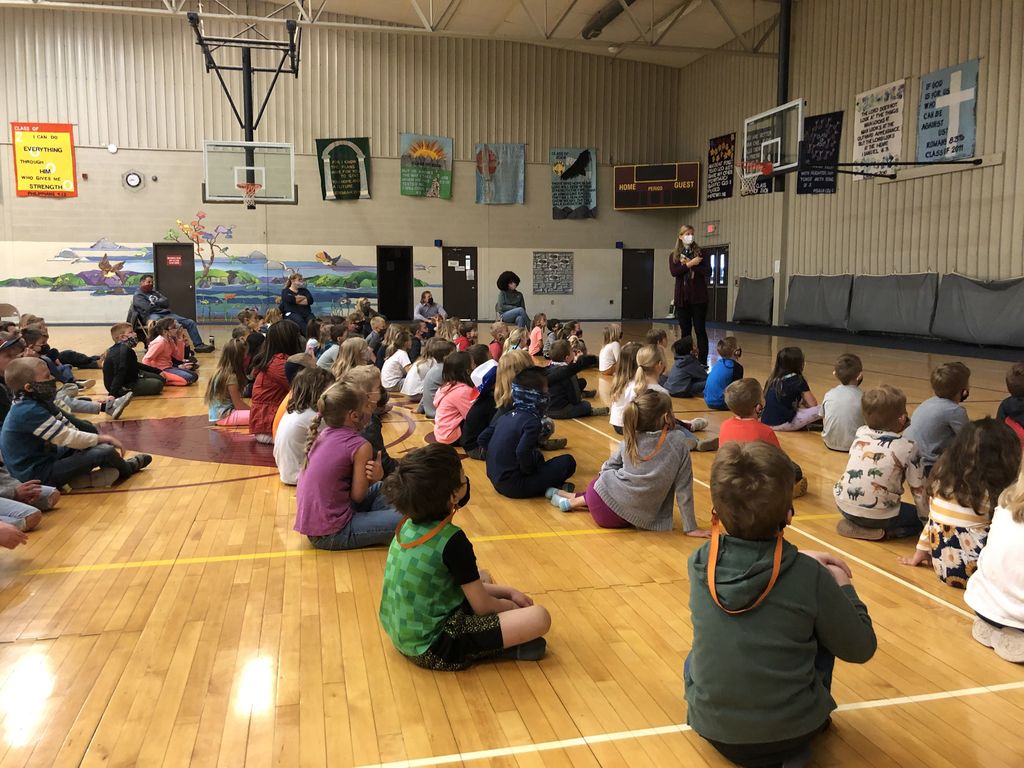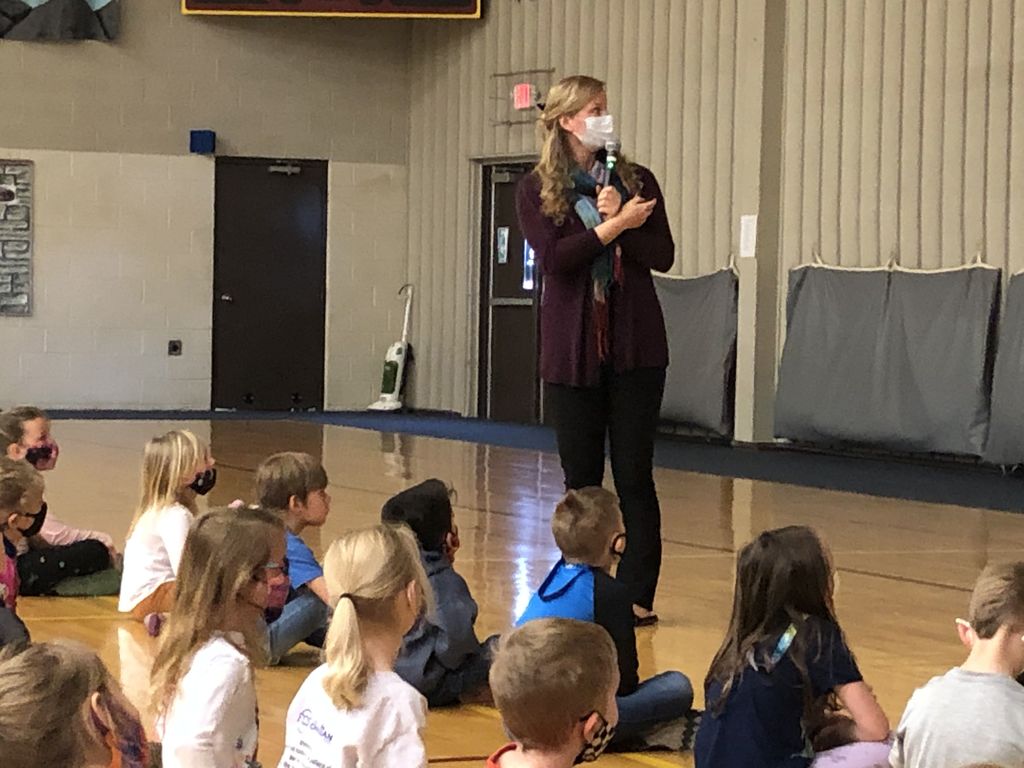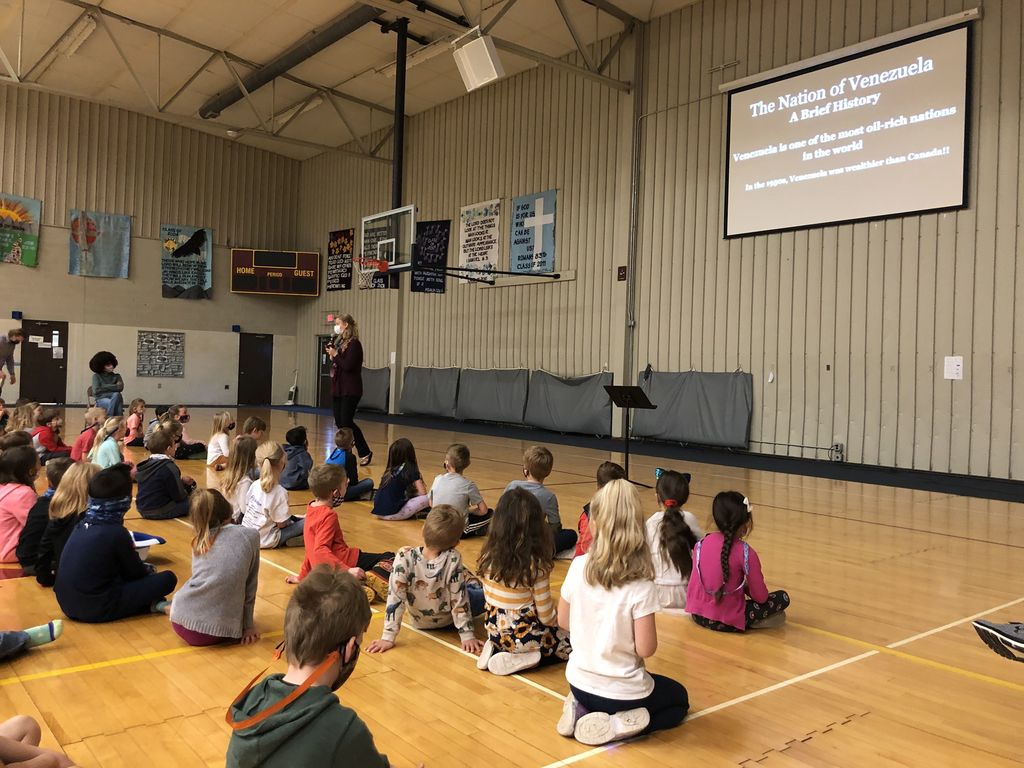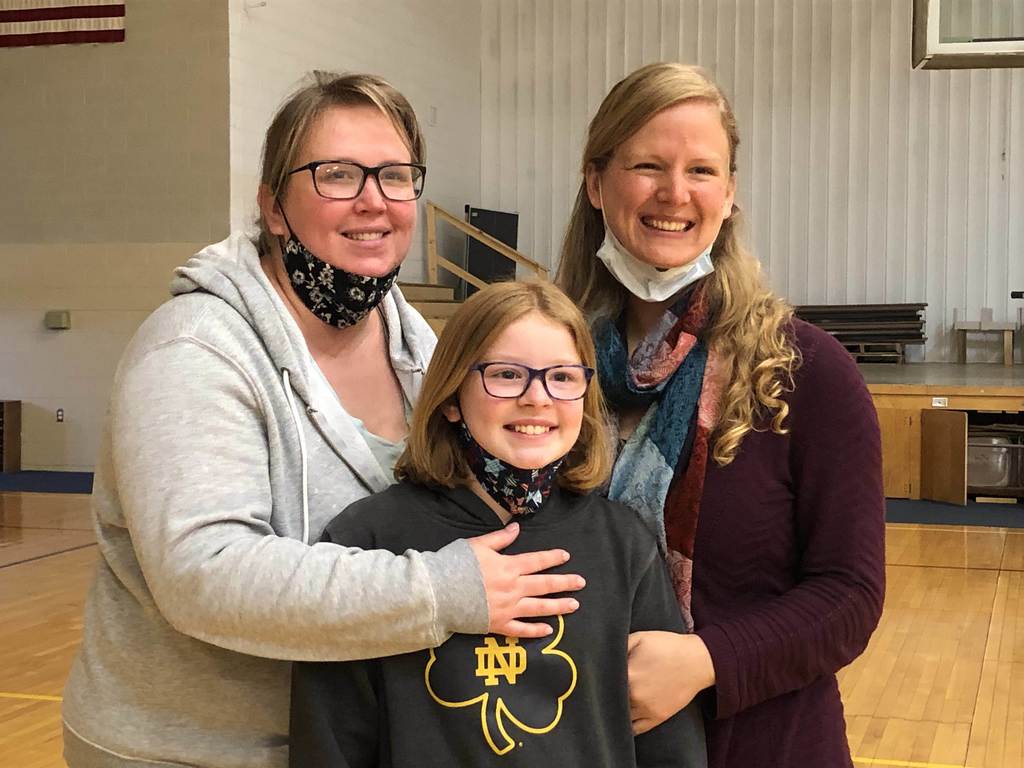 You are invited to our Spring Carnival Fundraising Event, May 7th! See below for the event activities! Message us with any questions you may have. We are so excited to celebrate with you!